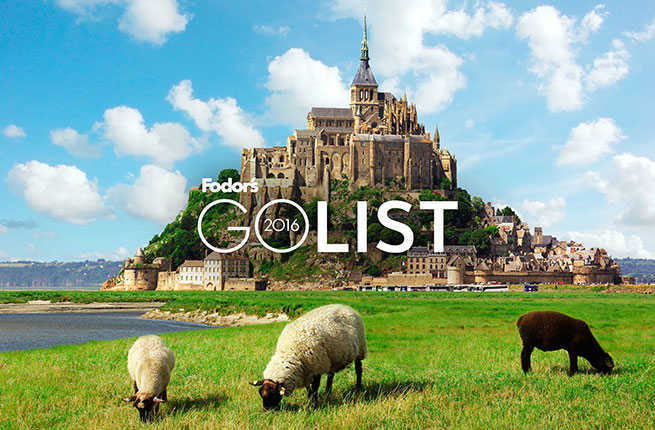 Igor Plotnikov / Shutterstock
If travel is your life's passion, there's much to look forward to in 2016. Our fifth annual Go List highlights 25 incredible destinations, including exotic beaches, cities for culture vultures, natural wonders both near and far, major celebrations, and a lot more, as picked by our globe-trotting experts. Travelers will have access to an exceptional range of experiences in 2016. New flights are making once-remote locales accessible for the first time and trail-blazing travelers are sure to follow. Special events and anniversaries will draw visitors to all corners of the globe, although next year's centennial of the National Parks Service is the best excuse to stay local and explore America. Meanwhile, many destinations are on the rise: Cuba, for one, is gearing up to welcome more tourists than ever before. And, for the first time, we've also selected a #1 destination for 2016—an exceptional place with something for every traveler (and no, we're not going to give it away here). Read on for our complete list of the top 25 destinations to visit in 2016 and start planning your next adventure.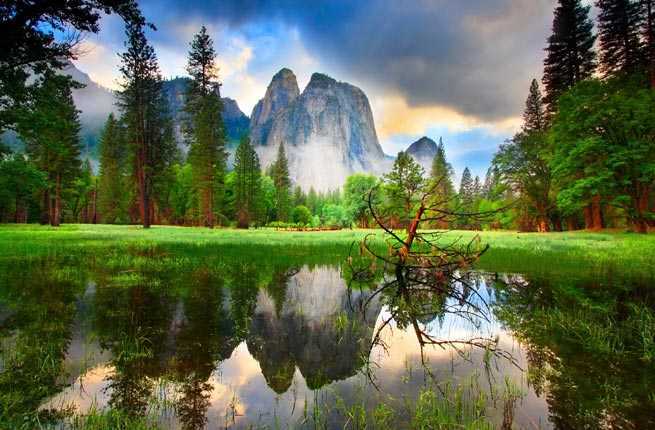 Katrina Leigh/shutterstock
Be a part of the year-long celebration of the most stunning landscapes in the United States.
With the National Park Service commemorating its 100th anniversary in 2016, there has never been a better time to explore and be inspired by America's majestic national parks. Throughout 2016, all parks, including the venerable Yellowstone and Yosemite, will celebrate the centennial with activities and initiatives that allow visitors to revel in their natural, historical, and cultural splendor. Whether you take scenic drives through Great Smoky Mountains National Park, climb the soaring peaks at Rocky Mountain National Park, raft along the raging Colorado River at the Grand Canyon, spot wildlife in Grand Teton National Park, or hike by otherworldly rock formations at Badlands National Park, the awe-inspiring landscapes and ample recreational opportunities make a trip to any of the United States' national parks a thrilling adventure.
Where to Stay: Many national parks throughout the United States have historic hotels within their borders. Opened in 1904 in Yellowstone National Park, the rustic Old Faithful Inn captivates guests with its eight-side fireplace and four levels of balconies in its distinctive lobby. In Yosemite National Park, the elegant Ahwahnee hotel, which opened in 1927, features Native American design motifs and stained-glass windows, and a stunning dining room with a high-beamed ceiling.
Insider Tip: If you plan to visit several national parks in 2016, consider purchasing an America the Beautiful Annual Pass. This $80 pass gains you entrance to all national parks and national wildlife refuges. If you're a senior citizen (62 or older), the $10 Senior Pass gives you lifetime entrance to national parks. And thanks to the White House's Every Kid in a Park initiative, fourth graders and their families can gain free entry to all national parks throughout the 2015-16 school year by registering online.
When to Go: Top times to go to national parks in the northern half of the United States are late spring through early fall, when temperatures are generally pleasant. Parks in the southern United States are often best visited in winter.
PLAN YOUR TRIP: Visit Fodor's National Parks Guide
—Luke Epplin
Anitabonita | Dreamstime.com
The largest island in the Mediterranean boasts a nascent wine scene that will surprise and delight any oenophile.
Anyone who's spent time on this captivating island off the tip of Italy's boot already knows its many pleasures: gorgeous beaches, magnificent Greek and Roman ruins, breathtaking scenery, vibrant cuisine, well-preserved Baroque architecture, a melting-pot culture, and so much more—but none of that is new. What has changed, however, is Sicily's ascendancy as a winemaking region, one that has connoisseurs excited but has yet to garner mainstream attention, since many visitors don't stray from the beaches and coastal cities. There was a time when Sicilian grapes were largely used for jug wines, but that era has passed, thanks to the formation of the DOC Sicilia Consortium in 2011, which led to the adoption of higher-quality viticulture standards across the island. The proof is in the product, which visitors can taste all over Sicily: Approximately 700 producers now cultivate more than 20 kinds of indigenous grapes, and you can swirl a glass at venerable estates like Tasca d'Almerita, Planeta, and Valle dell'Acate, among others. Wine producers are scattered across the island, making it fairly easy to work vineyard visits into any itinerary without traveling too far.
Where to Stay: There's a full range of hotels and resorts for every taste and budget, but note that it's common for properties to close during the height of summer and the dead of winter. In Palermo, the Grand Hotel Piazza Borsa is ideally located in the old town and features throwback splendor. For a truly magical experience, book a stay at Tasca d'Almerita's Tenuta Regaleali estate, where you can sleep and dine in a working baglio, a working farm villa that's been active since the late nineteenth century.
Insider Tip: If you're staying for an extended period of time or if you've been to Sicily before, it's worth taking a ferry or plane to one of Sicily's outlying islands. The small volcanic island of Ustica is known for its marine reserve and coastal caverns, and Pantelleria, located just 37 miles from the coast of Tunisia, is famous for its capers, dessert wines, and hot springs.
When to Go: Sicily's peak seasons are May to June and September to October, when the weather is at its best, but crowds (and room rates) are at their highest. You can find discounts in July and August, but be prepared to face triple-digit high temperatures. November through April is the off-season, when you can find great deals but won't be able to enjoy the beaches, although the thermostat rarely drops below a mild 50 degrees.
PLAN YOUR TRIP: Visit Fodor's Sicily Guide
—Michael Alan Connelly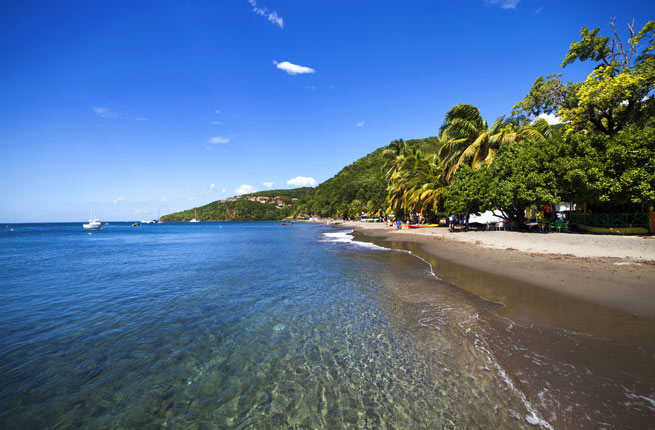 Hegel99 | Dreamstime.com
You'll find a blend of Afro-Caribbean customs and French style on these exotic tropical islands.
Long considered an undiscovered gem among Francophiles and in-the-know Americans, the French-Caribbean archipelago of Guadeloupe is an increasingly sought-after destination among sun-seekers and nature lovers looking for an affordable alternative to St. Barth. Many of the beaches here, particularly on the outer islands, are unspoiled, and the mountainous Parc National de la Guadeloupe offers miles of hiking trails through tropical rainforests. With budget airline Norwegian Air's recent introduction of nonstop service from Baltimore, Boston, and New York, it's easier than ever to experience the sidewalk cafés, palm-fringed beaches, and small inns of this Creole-flavored, rustic-chic Caribbean island.
Where to Stay: Perched on a cliff on Grand Terre, the luxurious La Tôubana Hotel and Spa has the best ocean views in Guadeloupe. Inland, on a former coffee plantation on Basse-Terre, the bungalows at Le Jardin de Malanga make the perfect romantic hideaway.
Insider Tip:The official language is French, and many of the islanders also speak Creole. Most hotel staff and taxi drivers in the large towns speak English, but fewer do in the countryside. A French phrasebook can be helpful in more remote locations on the islands.
When to Go: Rooms at the deluxe resorts can fill up from mid November through May, but the rest of the year the island is quiet and prices drop as much as 40 percent.
PLAN YOUR TRIP: Visit Fodor's Guadeloupe Guide
—Eric Wechter
Elnur | Dreamstime.com
The capital of the United Arab Emirates offers luxury, adventure, and, soon, three major cultural institutions.
This opulent city on the Persian Gulf is on the cusp of becoming the Middle East's fine-arts darling, with the Louvre Abu Dhabi opening in late 2016, in a striking building designed by Jean Nouvel, and the new Guggenheim, the largest in the world, set to open in early 2017. The Louvre will exhibit work from several French museums (including the Centre Georges Pompidou, Musée d'Orsay, and the Palace of Versailles); the Guggenheim, housed in one of architect Frank Gehry's futuristic masterpieces, will show modern and contemporary art from its parent foundation's extensive collection, with temporary exhibitions that will focus heavily on contemporary Middle Eastern works. Joining these two juggernauts in the Saadiyat Island Cultural District is the Norman Foster–designed Zayed National Museum, also scheduled to be completed in 2016. And then there's Abu Dhabi's natural beauty, which has long enticed travelers: It's only a stone's throw from the epic Empty Quarter, the largest contiguous sand desert in the world, where adventurous types can try sports like dune bashing and sand boarding.
Where to Stay: The new 34-story Four Seasons Hotel Abu Dhabi will open for business in spring 2016. With 190 guestrooms, a rooftop pool, and a huge garden overlooking Al Maryah Island's waterfront promenade, travelers seeking unlimited indulgence, as well as culture and adventure, will have one more reason to visit. Staying in the desert in a Bedouin-inspired encampment is an iconic experience, and Qasr Al Sarab by Anantara offers one of the best. Every luxurious room, suite, and tented villa boasts vast views of the towering sand dunes.
Insider Tip: Always dress demurely, and during the summer, be prepared for extreme heat outside and extreme cold inside: The A/C in Abu Dhabi is set proportionately opposite to the temperature outside.
When to Go: Hotels are busy year-round thanks to business travelers. For tourists, fall and winter are best, when temperatures hover pleasantly in the 60s and 70s. Be aware that summer heat curtails most outdoor activities.
PLAN YOUR TRIP: Visit our United Arab Emirates Forum
—Margaret Kelly
New flights allow you to experience one of the world's most remote places.
If you've heard of St. Helena, it's probably because it was where Napoléon Bonaparte was exiled and died, chosen because of its remoteness. That's both the blessing (almost 500 unique endemic species) and curse (no cell phones) of this 47-square-mile speck in the South Atlantic between South America and Africa. Much is likely to change here once a new airport opens in 2016, offering air service for the first time in the island's history, but nothing happens quickly on St. Helena. If you've ever wanted to experience the thrill of discovery, this may be your best opportunity to do so in relative comfort. Much of the island is not so different from when it was discovered by the Portuguese in 1502, and the friendly islanders will be happy to show you around the sights, both historic and natural.
Where to Stay: Most accommodations are in the island's capital, Jamestown, where you'll find the historic Consulate Hotel and the simple Town House Bed & Breakfast. But there are also simple guesthouses and self-catering accommodations.
Insider Tip: If you're energetic, be sure to climb to the top of Diana's Peak. At 2,700 feet, it's the highest point on the island, and the surrounding forest contains many plant species found nowhere else in the world.
When to Go: A mild, tropical climate makes St. Helena a great place to be year-round. There are no real seasons, though the rainiest time is from March through early May. June through August are the coldest months.
PLAN YOUR TRIP: Visit St. Helena Tourism
—Doug Stallings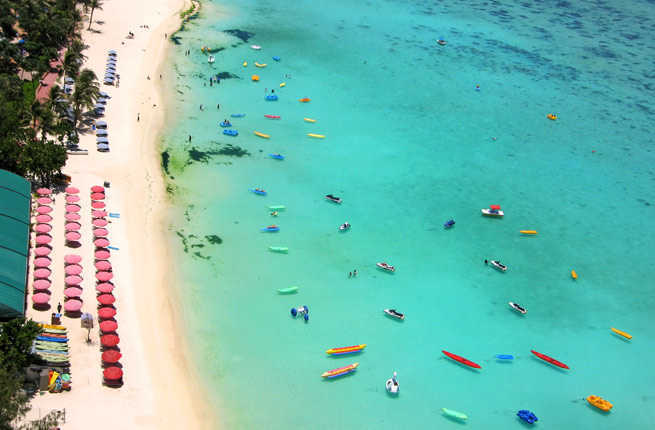 Tatisol | Dreamstime.com
The furthest-flung U.S. territory is a tropical paradise waiting to be explored.
Guam is more than just a pretty little island with perfect year-round temperatures, powdery white beaches, gentle waves, teeming coral reefs, Rodeo Drive–worthy boutiques, and delicious culinary traditions. The island's 2016 cultural calendar is packed with festivals and cultural events, including the Guam International Marathon, the LIVE International Music Festival, Guam BBQ Block Party, and the annual Shop Guam Festival. The year's highlight will certainly be the 12th Festival of Pacific Arts, or FESTPAC, an event hosted every four years by a different country in Oceania. It's the Olympics of cultural events, but it's based on cultural exchange rather than competition. It will bring together over 2,500 performers and artists for two weeks of food, festivities, art, and the celebration of culture and heritage. Guam isn't the easiest (or cheapest) place to get to, but this event is well worth the effort. Everyone needs a passport to enter, but round-trip tickets aren't required for U.S. citizens—a danger when you're visiting paradise.
Where to Stay: The gorgeous beaches of Tumon are where Guam's nicest hotels are located, including the Dusit Thani, the island's newest five-star resort. It's sleek and contemporary, with ocean views, beachside lounges, and four outstanding restaurants, all of which have tables overlooking the bay. The Hilton Guam Resort and Spa, also in Tumon, is a remarkably good value. It has a private beach, a water park with five swimming pools, and tennis courts.
Insider Tip: It's hard to leave the pristine beaches, but take a day or two and venture inland to explore the island's villages, landmarks, and 4,000-year history, from its Chamorro roots and Spanish colonization to the Japanese occupation during World War II.
When to Go: With temperatures that range from low 70s to mid-80s, there's no off-season in Guam. However, July to November is considered the rainy season, and this is when hotel rates are at their lowest.
PLAN YOUR TRIP: Visit Fodor's Guam Guide
—Margaret Kelly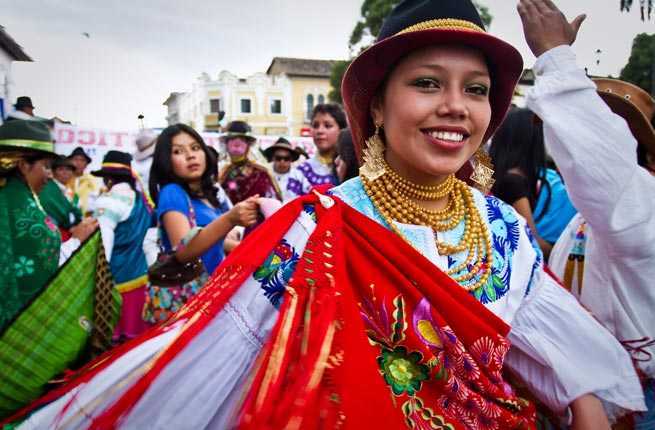 Pxhidalgo | Dreamstime.com
This vibrant South American nation is so much more than a gateway to the Galápagos.
The Galápagos Islands may be on everyone's travel bucket list, but it's time for travelers to take a closer look at the rest of the country. Ecuador is small enough that visitors can go whale-watching, hiking, and museum-hopping all in one trip. Quito—the highest capital city in the world, at 9,350 feet, and the first city to be named a UNESCO World Heritage Site, in 1978—is home to 500-year-old plazas, one of the highest aerial lifts in the world, and exotic New Andean cuisine. Elsewhere, you can stand with one foot in both the northern and southern hemispheres at the Intiñan Solar Museum; marvel at the otherworldly 35,000-acre Mindo Cloudforest Reserve, which reaches elevations of more than 15,000 feet; and visit pristine beaches in Santa Elena province and along the often-overlooked Emerald Coast.
Where to Stay: In Yasuni National Park, Sani Lodge will give you an authentic Amazon experience, complete with bird watching, hiking, and a visit to an indigenous community. In Quito, stay at the Hotel Patio Andaluz, in a renovated colonial house. The hotel is in the heart of the Old City and close to churches, galleries, and nightlife.
Insider Tip: For a unique experience, book a trip on the Tren Crucero, a luxury vintage train that starts in Quito and winds its way through past snow-capped mountains and volcanoes in the Andes en route to the city of Guayaquil (or vice versa). The four-day adventure includes an excursion to Cotopaxi National Park, where you can see the wildlife that inhabits one of the most biodiverse countries in the world.
When to Go: Because Ecuador is on the equator, Quito and the Andes have a fairly constant temperature year-round. Avoid the Amazon during the rainy season, from December to April—it's best to visit in October and November. On the coast and in the Galápagos, it's best to visit from October to May for sunny days and warm temperatures.
PLAN YOUR TRIP: Visit Fodor's Ecuador Guide
—Teddy Minford
Tourism Australia
An under-the-radar Australian city for lovers of food, wine, and the arts.
Once overshadowed by flashier cities like Sydney and Melbourne, Adelaide has recently emerged as one of Australia's most vibrant and surprising destinations. This laid-back capital of South Australia enchants visitors with its world-class arts festivals, thriving culinary scene, abundant parkland, pedestrian-friendly downtown, and top-notch shopping. The hip, high-end eateries that have popped up in the city center speak to Adelaide's status as an emerging culinary hot spot, and foodies will revel in the famed Central Market, where they can wander through stalls overflowing with freshly caught seafood, kangaroo meat, and local cheeses. Elsewhere, the Art Gallery of South Australia, the Migration Museum, and South Australian Museum will appeal to devotees of culture and history. Just outside the city lie the pastoral Adelaide Hills, where lush forests and idyllic towns await. What's more, Adelaide offers easy access to the Barossa Valley, one of Australia's most celebrated and scenic wine valleys, just an hour northeast of the city.
Where to Stay: Just north of the city center, the North Adelaide Heritage Group offers perhaps the most unique lodgings in town: Eighteen historic buildings—everything from a meeting chapel to a fire station—that have been converted into antiques-filled luxury apartments. If you're seeking more lively accommodations, The Franklin Boutique Hotel, situated above a pub in the city center, has a relaxed, quirky vibe.
Insider Tip: During the summer, Adelaide hosts renowned arts festivals seemingly every weekend. In February and March, visitors can choose from three exceptional events: the Adelaide Festival of Arts, Australia's oldest arts festival; the Adelaide Fringe Festival, during which costumed performers wander the streets; and the WOMAdelaide Festival, a celebration of world music that draws nearly 100,000 spectators.
When to Go: Despite the fun activities in summer, the mid-afternoon heat might be too intense for some visitors. For cooler weather and fewer crowds, aim for fall or spring.
PLAN YOUR TRIP: Visit Fodor's Adelaide Guide
—Luke Epplin
Mirco1 | Dreamstime.com
With stunning landscapes and an artistic scene that's rich in Scandinavian cool, these remote islands are the new Iceland.
Although technically part of Denmark, this enchanting archipelago of 18 islands has more in common with neighboring Scotland and Iceland. Challenging, ice-carved landscapes of lush green highlands dotted with ancient sites, deep fjords, and dramatic cliffs teeming with seabirds attract hikers and bird watchers from all over the world. But there's plenty going on indoors, too. Prestigious culinary innovator Koks is reinventing traditional Faroese cuisine and, along with Etika, bolstering the islands' reputation for outstanding sushi. Elsewhere in the cool capital of Tórshavn, hip knitwear mavens Gudrun & Gudrun are flying the flag for Faroese fashion, and the vibrant music scene embraces everything from folk to doom metal, best experienced at one of the many summer festivals, including the G! Festival (July 14–16). In cities and tiny villages throughout the islands, architecture blends Scandinavian minimalism with a colorful aesthetic that nods to the islands' Viking heritage. If you're not convinced, note that the islands are remote enough to earn you instant bragging rights.
Where to Stay: Overlooking Tórshavn and built right into the hillside, Hotel Foroyar is at the vanguard of the new Faroese cool (check out the grass-sod roof). On-site experimental restaurant Koks won the 2014 Nordic Prize for best in Scandinavia. In the remote village of Gjogv, where all of the Faroese-style buildings have been preserved, the cozy Gjaargurdur Guesthouse has an unbeatably scenic setting, and its hearty breakfasts fuel guests for a day of exploring.
Insider Tip: To fully appreciate the drama of the weather-buffeted, constantly changing seascape, grab a seat on a helicopter. The service is subsidized by the government to link the more remote islands, so it's surprisingly affordable to take a ride.
When to Go: Early May to late July sees the most stable conditions, with long days and warmer temperatures. Visiting in winter means very little daylight; in December, it's already dark by 2 pm.
PLAN YOUR TRIP: Visit Fodor's Tórshavn Guide
—Róisín Cameron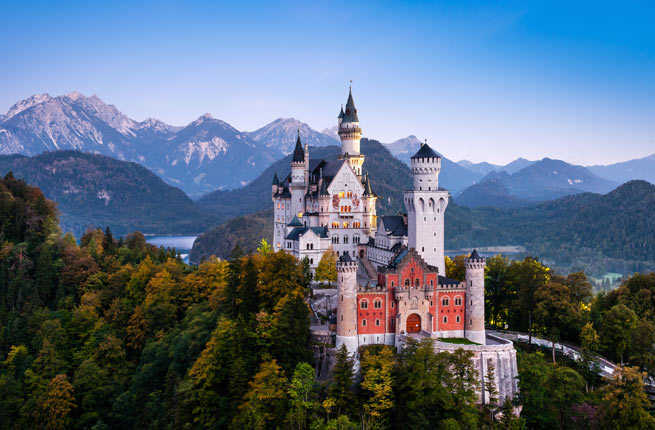 Vojtaheroutcom | Dreamstime.com
If celebrating Oktoberfest in Germany is on your bucket list, 2016 is the year to do it.
In 2016, Germany commemorates the 500th anniversary of the Reinheitsgebot (Beer Purity Law), the 1516 legislation that dictated how Bavarian beer could be made, thus ensuring its exceptional quality in perpetuity. Accordingly, Munich, the state's capital, will host a more-festive-than-usual Oktoberfest (September 17–October 3) that will certainly draw larger-than-normal crowds. Beyond the beer steins, Munich charms visitors with its elaborate gardens, outstanding museums (including the new Documentation Center for the History of National Socialism), and ornate palaces. The rest of the southeastern state of Bavaria remains the most enchanting part of Germany, with fairy-tale castles, medieval towns, towering cathedrals, beautiful forests, and stunning mountain vistas, all of which can be enjoyed on a trip along the Romantic Road. In conjunction with the anniversary, the Bavarian State Exhibition (April 29–October 30) will also plan "Beer in Bavaria" programming at the Aldersbach Brewery two hours northeast of Munich.
Where to Stay: For unparalleled service and scenery, book a stay at Schloss Elmau, the luxury retreat that hosted world leaders during the G7 Summit in June 2015. The aesthete-friendly Sightsleeping Hotels portfolio maintains a distinguished collection of jury-selected castles, palaces, and designer hotels throughout Bavaria, all available for overnight stays at varying prices.
Insider Tip: If Oktoberfest doesn't appeal to you or the timing isn't right, consider attending Munich's Spring Festival (April 15–May 1), which isn't nearly as crowded and coincides with better weather. No matter what time of year, you can visit the Beer and Oktoberfest Museum, tour the facilities of legendary breweries such as Paulaner, and feast on classic Bavarian cuisine at local institutions like Augustiner Keller.
When to Go: Depending on what you're looking for, every season has something to offer. Winter means fewer crowds in popular tourist spots, as well as skiing in the Alps. Springtime is Spargelzeit, when Bavarians go wild for green and white asparagus. Summer and fall are peak tourism seasons, and the best times to enjoy beer gardens and mountain hikes.
PLAN YOUR TRIP: Visit Fodor's Germany Guide
—Michael Alan Connelly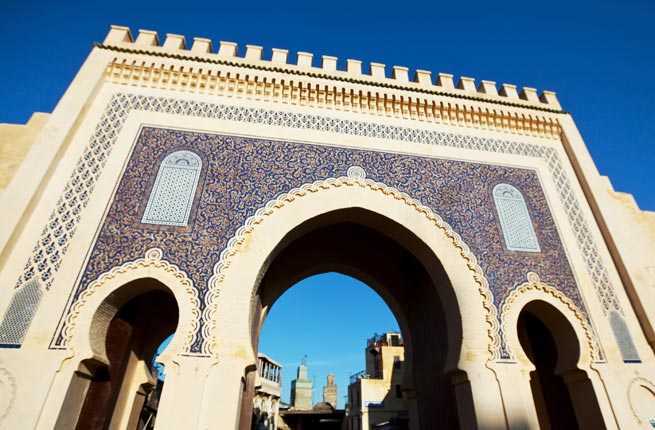 Kamchatka | Dreamstime.com
Move over, Marrakesh—this Moroccan city isn't playing second fiddle anymore.
For years, Fez stood quietly in the shadow of flashy Marrakesh, but that's irrefutably no longer the case, given the wave of luxury hotels, restorations of crumbling riads, and arrival of new restaurants, shops, and galleries. The oldest of Morocco's imperial cities, Fez is really three cities in one: medieval Fez el-Bali (Old Fez), thirteenth-century Fez el-Djedid (New Fez), and the twentieth-century Ville Nouveau, built by the French. Fez el-Bali is the main draw, an atmospheric warren of hundreds of alleys housing merchants, markets, and workshops that have remained largely unchanged since the eighth century. It's one of the the largest car-free urban areas in the world, and the narrow passages are alive with the exotic sights, smells, and tastes that travelers love. Artisans here continue centuries-old handcrafting traditions, making it one of the most unique and enticing shopping and touring destinations in the world. Thus far, the development hasn't gotten out of hand, but a new airport terminal has increased annual visitor capacity fivefold, meaning you might want to get here before it becomes just like Marrakesh.
Where to Stay: You're here to immerse yourself in Old Fez, so make sure you stay in the medina. Choose from small, intimate riads or dars like the lovely Dar Roumana, with just five suites in a sumptuously restored home that showcases the work of Fez's famous artisans. The on-site French restaurant is excellent, and breakfast is served on the stunning rooftop terrace. For the height of luxurious pampering, the Palais Sheherezade & Spa has exceptional service, gorgeous suites, and a French-influenced, 8,000-square-foot spa.
Insider Tip: In Fez el-Bali's souk, visit the Terrase des Tanneurs to see how the leather has been tanned and dyed since medieval time, but be prepared for some noxious smells—you'll be given a sprig of mint to hold to your nose.
When to Go: The best time to visit Fez is between September and April, before the high season and heat of summer.
PLAN YOUR TRIP: Visit Fodor's Fez Guide
—Caroline Trefler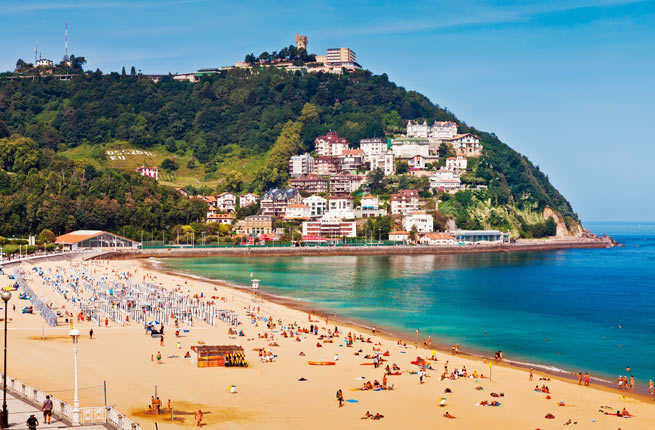 Deymos.HR / Shutterstock
One of Spain's top culinary destinations is a 2016 European Capital of Culture.
At the heart of Spain's culturally unique Basque Country, San Sebastián is one of the region's most popular cities, renowned for its beautiful promenade and La Concha beach. As a European Capital of Culture—it shares the honor with Wroclaw, Poland, in 2016—it will host hundreds of events throughout the year that highlight dance, theater, and art. Many of these events will be held in the new Tabakalera International Centre for Contemporary Culture, built inside a former tobacco factory, adding to the city's existing status as an arts destination, thanks to the annual San Sebastián Film Festival and cultural events at the Kursaal. And then there's the food: Every night is a pub crawl for traveling gourmands, as the historic streets of the Parte Vieja (Old Town) are packed with cutting-edge and traditional pinxtos (Basque tapas) bars and restaurants. Other top gastronomic attractions include the Basque Culinary Center, Mercado de la Bretxa, and world-class restaurants such as Arzak.
Where to Stay: Two grande-dame hotels grace San Sebastián's shores. The Hotel Maria Cristina is the city's most luxurious stay and the choice of stars in town for the film festival. For a view of La Concha's idyllic coastline from your window, stay at the Hotel de Londres y de Inglaterra, located right on the promenade.
Insider Tip: Every pintxo bar handles food orders differenty, so just ask the bartender how it works. You can usually help yourself to a plate of cold tapas, but order warm dishes from the barman.
When to Go: Summer is the best time to go to San Sebastián, with sunny beach days and various festivals on tap; August, when many Europeans are on vacation, can be crowded, as revelers come to party during Semana Grande (Great Week) with an international fireworks competition in the bay. September, with the film festival and whaleboat regattas, is another top choice.
PLAN YOUR TRIP: Visit Fodor's San Sebastián Guide
—Salwa Jabado
Nobohh | Dreamstime.com
Extraordinary history and culture await on a fascinating island nation in the midst of sweeping changes.
Cuba is likely on the verge of a post-embargo phase that promises many changes to its travel landscape. Visitors in search of the historic conditions of a country previously "frozen in time" are coming in droves. Currently, booking with a licensed tour operator is not only the easiest way for U.S. visitors to see Cuba, it's also the best, because these immersive journeys provide intimate access to the Cuban people and their extraordinary culture. Most operators are still able to offer small-group, personal explorations of the country, but demand for the top operators is increasing, and packages are getting booked up further in advance. Travelers looking for packages with a specific focus (such as jazz) should begin planning their trips sooner than later.
Where to Stay: For colonial grandeur in the heart of Havana, the Hotel Inglaterra is a historic property with Old World elegance; don't miss the live music on the hotel's famous rooftop terrace. Or you can have the opposite lodging experience by staying at the Iberostar Grand Hotel Trinidad, one of Cuba's most modern properties in the heart of the historic colonial town of Trinidad.
Insider Tip: Know your CUC and CUP. Cuba uses a dual currency system: The CUP, or peso, is the local currency used by Cuban residents; the CUC, or convertible peso, is for visitors, and nearly all travelers' expenses are charged in CUC. CUC pesos are brighter, with a variety of colors, and bear the words "PESOS CONVERTIBLES"; CUP pesos look duller.
When to Go: March and April comes just after the high season, with fewer tourists, as well as a lower risk of getting caught in a tropical storm.
PLAN YOUR TRIP: Find a tour operator and visit Fodor's Cuba Guide
—Eric Wechter
A melting pot of European cultures that lures travelers with its beautifully baroque capital and striking white-sand beaches.
With its sun-kissed beaches on the Curonian Spit, lush inland forests, and splendid castles and museums, Lithuania is one of Europe's best-kept secrets. The first republic to declare its independence from the Soviets in 1990, Lithuania today is a feisty Northern European outpost just waiting to be explored. This southernmost of the three Baltic countries joined the eurozone in 2015, giving it a convenient currency and bragging rights beyond its basketball affiliations (Lithuania is home to no fewer than ten American NBA players.) The fairytale-like Old Town of Vilnius was named a UNESCO World Heritage Site in 1994; today, it's one of the few European capitals over which visitors can soar in a hot-air balloon. The country is also a great value destination; nightly rates for a five-star hotel in Vilnius will run you about 250 euros.
Where to Stay: For a five-star affair, check into the Kempinski Hotel Cathedral Square, where remnants of the city's 10th-century defensive wall have been encased in glass inside this neoclassical structure. Guests can view this from Telegrafas, the hotel restaurant, which housed the Central Telegraph office during the Soviet era. A more wallet-friendly option is Grotthuss Hotel, a charming boutique hotel on a cobblestone street within walking distance of Vilnius's Old Town.
Insider Tip: History buffs will want to visit the northwestern city of Plunges in the midst of Žemaitija National Park, where a former Soviet missile site has been transformed into the Cold War Museum. Opened in 2012, the museum offers tours by experienced guides, as well as the opportunity to venture inside a former missile bunker.
When to Go: Summer is the best time to visit Lithuania, with temperatures averaging from 65 to 80 degrees. July can be hot and humid, however, and August often brings intense thunderstorms. From November to mid-March, temperatures can reach below the freezing point, with heavy snowfall common.
PLAN YOUR TRIP: Visit Fodor's Lithuania Guide
—Kristan Schiller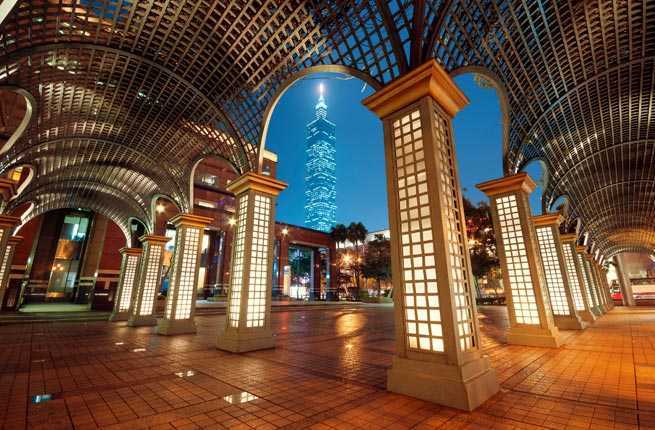 Fazon1 | Dreamstime.com
A modern Asian megalopolis steps into the spotlight as World Design Capital.
Less expensive than Hong Kong and Tokyo, Taipei is garnering some much-deserved attention as the World Design Capital for 2016. Events are scheduled throughout the year, but design hounds should time their visit to coincide with the WDC International Design House Exhibition (October 13–30), when the city will be turned into a huge exhibition ground. The thriving capital of Taiwan is a buzzing, highly cosmopolitan city where giant modern skyscrapers—like the distinctively bamboo-shaped, 1,670-feet-tall Taipei 101, the world's tallest building until 2010—tower over ancient temples, peaceful parks are juxtaposed with clamoring and chaotic markets, and cutting-edge hotels and nightlife spots pack in the glitz and glamour. Don't forget about the food: Come for the seemingly endless variety of options at popular Shilin or one of the several other night markets, the perfectly executed handmade dumplings at world-renowned Din Tai Fung, and themed restaurants like Central Park Café, a Friends-themed restaurant (No.3, Lane 240, Section 3, Roosevelt Road), and Hello Kitty Kitchen and Dining (No. 90, Section 1, Da'an Road).
Where to Stay: For futuristic, luxurious, and sexy style, head to the W Taipei. Another option is the stylishly modern midrange Dandy hotel chain, which has several locations around central Taipei, including one in the quiet part of the Tianjin neighborhood, near the National Palace Museum and one that overlooks lovely Daan Forest Park, Taipei's equivalent of New York's Central Park.
Insider Tip: The concept of the cat café originated in Taipei in 1998 and there are a number of popular spots where visitors can hang out with the cats—and sometimes dogs—while drinking coffee or tea. Some also serve food and alcohol.
When to Go: The best time to go is November to April, when temperatures average in the 70s. Avoid June to August if you can, when temperatures hover around 100 degrees with high humidity. Avoid Chinese New Year, though, in January or February, when Taiwan essentially shuts down.
PLAN YOUR TRIP: Visit Fodor's Taipei Guide
—Caroline Trefler
A happening California desert resort is finally accessible for long-weekend winter getaways from the East Coast.
When JetBlue's new five-days-a-week direct flights get underway from New York (JFK) to Palm Springs in January 2016, East Coast sun-seekers will have a new option to beat the winter blues with a long weekend in the mod California desert oasis favored by Golden Age stars (Marilyn Monroe was discovered poolside here in the 1940s) and hip, modern-day Angelenos. Palm Springs is a beloved resort destination for a reason: Its 350 days of sunshine (a dry heat at that) creates the ideal climate for golfing on dozens of area courses or lounging by the pool at glamorous hotels with pampering services. Sun and fun aside, there's always something going on in peak season. Top draws include Modernism Week (February 11–21), which celebrates the area's superb midcentury architecture (complete with kidney-shaped pools), and the annual BNP Paribas Open (March 7–20) when top-seeded players descend on the desert for the best tennis series besides the U.S. Open.
Where to Stay: The hacienda-style Colony Palms Hotel counts Frank Sinatra and Elizabeth Taylor among its celebrated guests. Today's updated rooms have a quasi-Moroccan vibe and open onto a lush courtyard pool foregrounded by the Purple Palm, one of the best restaurants in town. Several new hotels have opened in recent years, but all eyes will be on Kimpton come 2016, when its first Palm Springs hotel, complete with rooftop bar and pool, opens downtown in the fall.
Insider Tip: Day hikes, rock climbing, and stargazing await at majestic Joshua Tree National Park, just 45 minutes' drive from Palm Springs. On your way back to town, stop at the roadside Windmill Market & Produce (17080 North Indian Canyon Drive) for a fresh date milkshake, a unique local treat.
When to Go: The weather is hot, but comfortably so, from January through March, when you'll pay top dollar to be there. If you can stand hotter temperatures, visit Palm Springs from April through May for better value and fewer crowds (you won't be fighting for that pool lounger). Summer months are positively scorching, and the area, justifiably, empties out altogether.
PLAN YOUR TRIP: Visit Fodor's Palm Springs Guide
—Arabella Bowen
Igor Plotnikov / Shutterstock
A cradle of world history and French culture welcomes a revamped UNESCO site, Impressionism, and the Tour de France.
It took 20 years of planning, but at long last the iconic Mont-St-Michel—the third most-visited sight in France, after Paris and Versailles—is once again an island at high tide. In 2016, the UNESCO World Heritage Site will also serve as the starting point for the Tour de France, which will continue down Normandy's beautiful coast. On the heels of last year's 70th anniversary of D-Day, Normandy continues to be a prime example of the history, art, and culture that define France. The region's sprawling history is also seen in the medieval city of Rouen (where Joan of Arc was burned at the stake) and in the artistic legacy left by Monet, who found inspiration in Normandy's natural beauty. Learn more about its role as the birthplace of Impressionism when the Triannual Impressionist Festival returns for five months of celebrating Impressionist portraits both old and new, with plenty of events and exhibitions focused on the region's cultural history. Finally, Normandy will host many medieval-themed events between June and September, including an August celebration of the 950th anniversary of William the Conqueror's sailing to England, to be held in Dives-sur-Mer.
Where to Stay: Rouen makes a great base for any Normandy trip, with the Marriot-Hotel de Bourgtheroulde offering historically grand accommodations alongside urban amenities, a fabulous spa, and several choice dining options. For a more low-key stay, try La Petite Folie, a 1830s townhouse turned bed-and-breakfast located in seaside Honfleur.
Insider Tip: Live out your own mini-Tour de France by renting a bike and exploring the cycle route that takes you from the D-Day landing beaches to Mont-St-Michel, exploring seaside harbors and charming villages like Bayeux on the way.
When to Go: If you're going to experience the Impressionist Festival, the official 2016 dates are April 16–September 26; the Tour de France begins on July 2.
PLAN YOUR TRIP: Visit Fodor's Normandy Guide
—Amanda Sadlowski
F11photo | Dreamstime.com
The 2016 Democratic National Convention's host city is a great weekend getaway for history lovers, foodies, and families.
Philadelphia may be one of the oldest cities in the country—UNESCO recently named it the first World Heritage City in the United States—but the wave of new eateries popping up in seemingly every neighborhood is evidence of both a food renaissance and cultural revival in the city. Formerly under-the-radar areas like Fishtown and Northern Liberties have experienced an immense revitalization with the arrival of many new breweries and beer gardens, turning these once-quiet neighborhoods into hip nightlife and cuisine hubs. Meanwhile, Philadelphia continues its rising trend of development with the stunning new Schuylkill Banks Boardwalk, as well as the soaring Comcast Innovation and Technology Center skyscraper that will house the much-buzzed-about new Four Seasons Hotel (expected to open in 2018). And, of course, the Democratic National Convention, taking place in Philadelphia in 2016, will usher in a wave of tourists and an even greater renewal of interest in this historic city.
Where to Stay: You'll find the hip Hotel Palomar situated conveniently in Center City. Housed in a historic Art Deco building, the hotel is just blocks from many popular attractions, including City Hall and Rittenhouse Square. For luxury, check into the Ritz-Carlton Philadelphia, set inside a century-old bank building. A drink in the handsome lobby is a treat, even if you're not staying here.
Insider Tip: Holidays are fun times to visit Philadelphia, especially during the Fourth of July, when the ever-patriotic city becomes even livelier with celebrations. Go during New Year's if you want to see the famous Mummers performing in the annual Mummers Parade. Regardless of season, no visit to Philly is complete without a stop at Reading Terminal Market for some tasty food and local flavor.
When to Go: There are exciting things to do in Philadelphia during every season, but summer is particularly fun, when the city comes alive and open-air breweries and beer gardens abound.
PLAN YOUR TRIP: Visit Fodor's Philadelphia Guide
—Perrie Hartz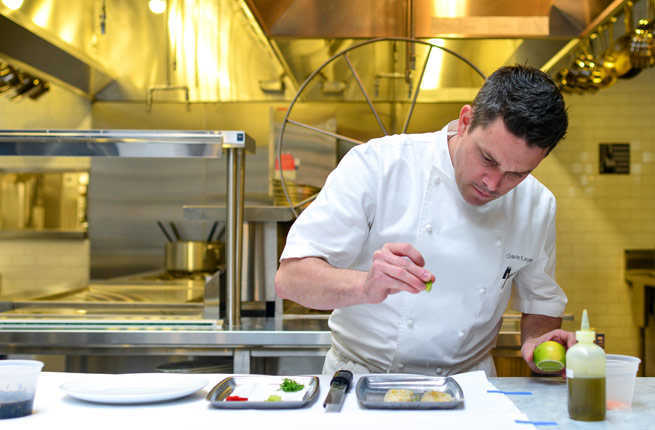 Bonjwing Lee Photography
A formerly derelict neighborhood is now a flourishing foodie haven and hipster paradise.
The North Loop of Minneapolis, which spreads out along the Mississippi River within the city's Warehouse Historic District, has recently shed its industrial past and transformed itself into a thriving hub of art, culture, and culinary innovation. Like Berlin, Brooklyn, or New Orleans's Bywater District, this Twin Cities enclave has witnessed a slow but steady rebirth, as artists and business owners have moved into once-derelict warehouses and set up shop, restoring lofts and opening stylish boutiques—take, for example, the Michigan-based Shinola—and farm-to-table restaurants such as James Beard Award–nominated The Bachelor Farmer, or Spoon and Stable, helmed by chef Gavin Kaysen, who famously quit his high-profile New York City job to relocate here.
Where to Stay: Aloft Minneapolis sits at the heart of downtown in the riverside Mill District, with nearby Gold Medal Park delivering incredible Mississippi River views. Meanwhile, pet-friendly TownPlace Suites by Marriott is one of few hotels located directly inside the North Loop, within walking distance of all the local hot spots, and just a few miles from the Theater District and the brilliant Walker Art Center.
Insider Tip: The Nice Ride MN bike-share program now has 170 kiosks and lets you buy 24-hour passes for as little as $6, so you can pedal off the pounds after indulging in the North Loop's celebrated restaurants. Don't miss the Grand Rounds National Scenic Byway, a series of linked parks that create a circular path throughout the city.
When to Go: From June to August, daily highs are around 80 degrees, perfect for outdoor recreation and sidewalk café-hopping. During winter the temperature rarely goes above freezing, but hotel deals abound.
PLAN YOUR TRIP: Visit Fodor's Minneapolis Guide
—Kristan Schiller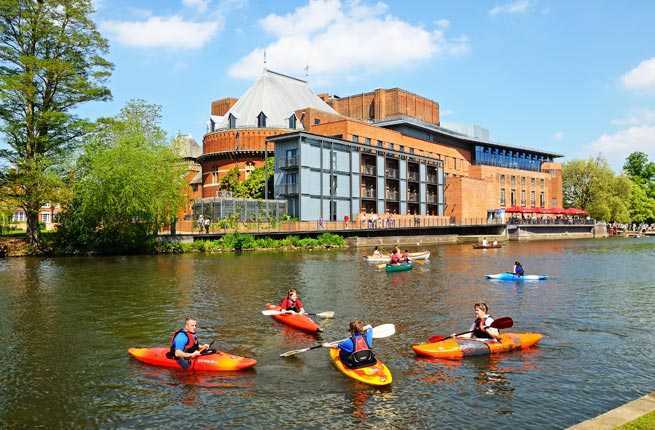 Arenaphotouk | Dreamstime.com
Shakespeare's birthplace takes center stage during national celebrations of the 400th anniversary of the playwright's death.
From sites such as Shakespeare's Birthplace and Anne Hathaway's Cottage and Gardens, to stellar productions of the Bard's plays at the Royal Shakespeare Theatre, Stratford-upon-Avon always offers plenty to do, but special events and openings for the Shakespeare anniversary make 2016 ideal for a visit. At New Place, site of Shakespeare's last home, major new displays about the writer's life and legacy will be a lasting highlight of the celebrations. The 15th-century Guildhall, where Shakespeare likely attended school, will open with new displays about the Tudor world and the playwright and poet. No visit to Stratford-upon-Avon is complete without seeing a production by the Royal Shakespeare Company—but you must book ahead. You can enhance the theatrical experience at the RSC's Swan Theatre; "The Play's the Thing" is a new exhibit for 2016. Providing more inspiration, the Other Place, the RSC's newly reopened development hub, will have a tour called "From Page to Stage."
Where to Stay: The 15th-century half-timber White Swan has plenty of appeal for history lovers with its wood beams and ancient paneling, although contemporary design and artwork keep things lively. Theatergoers can overnight opposite the Royal Shakespeare Theatre at the Arden, a crisply designed, modern boutique hotel, and even have Champagne at the hotel bar during intermission.
Insider Tip: Explore the beautiful Warwickshire countryside that inspired Shakespeare by visiting Compton Verney, a restored 18th-century mansion-turned-art gallery; "Shakespeare in Art" is a 2016 exhibition highlight. The grounds are lovely too, and it's just nine miles from Stratford-upon-Avon.
When to Go: The Shakespeare Birthday Celebrations in April will be festive, and the RSC's special production of A Midsummer Night's Dream in February, and again from mid-June to mid-July, will be a highlight. Avoid weekends.
PLAN YOUR TRIP: Visit Fodor's Stratford-upon-Avon Guide
—Linda Cabasin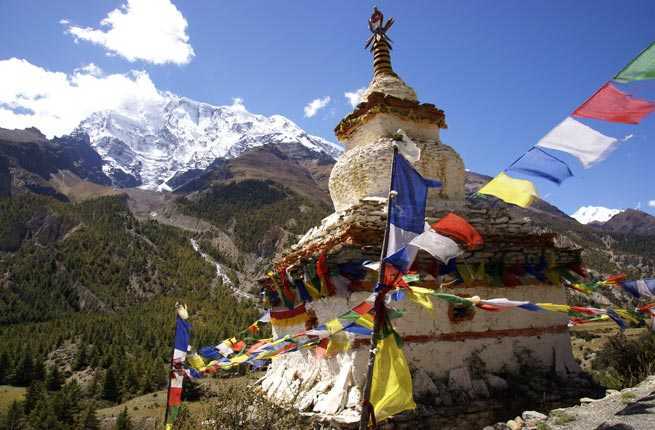 Rmcooksey | Dreamstime.com
Join in the post-earthquake rebuilding efforts on voluntourism trips and by contributing much-needed tourism dollars.
A trip here is a once-in-a-lifetime adventure that should be on every traveler's to-do list. Last April, Nepal was devastated by a 7.8-magnitude earthquake, so there's never been a better time to support the country with tourism dollars—Nepal's leading source of income—as it heals and rebuilds. Fortunately, airports, hotels, and trekking routes are fully operational. In spite of the earthquake, the capital, Kathmandu, emerged largely unscathed, so you can still experience historic and sacred sites such as Swayambhunath Temple and Durbar Square. Adventurous tourists will want to climb the Annapurna Circuit, while culture hounds will love the teahouses and temples in villages throughout the region. When most people think of Nepal they think of Everest, but you don't need to be an expert alpinist to experience the beauty of this country. For an off-the-beaten-path adventure, head to the Terai region for canoeing, kayaking, and jungle safaris. If you're more culturally inclined, visit UNSECO World Heritage Sites like Buddha's birthplace in the gardens of Lumbini, or the shrines and monuments of the Kathmandu Valley.
Where to Stay: Get the royal treatment at the Hotel Shanker in Kathmandu. The historic hotel, which opened in 1964, is a former royal palace with lavish restaurants and bars, a swimming pool, and spa. Outside of Kathmandu, relax at Dwarika's Resort in Dhulikhel. The gorgeously appointed holistic spa retreat is the perfect place to recharge after trekking.
Insider Tip: If you'd like to help out with earthquake relief, consider booking a voluntourism trip that combines adventure with community service. You can go trekking, wildlife watching, or kayaking while getting the chance to help out in villages and become part of the restoration effort. Companies like The Clymb, Ace The Himalaya, and Crooked Trails all offer voluntourism trips, while Intrepid Travel is donating all profits from Nepal trips to local projects.
When to Go: For high-altitude trekking, visit in March or April, the end of the dry season, when skies are clear and the snowpack is light. Elsewhere, visit at the end of the rainy season in October and November, when the countryside is lush and festivals abound, such as Dashain, the celebration of good defeating evil.
PLAN YOUR TRIP: Visit Fodor's Nepal Guide
—Teddy Minford
Sarawinter | Dreamstime.com
Family-friendly Acadia National Park plus updated, good-value coastal charm make Maine a winner.
The 100th anniversary of Acadia National Park in 2016 corresponds with the centennial of the National Park Service, inspiring year-long celebrations of this landmark on Mount Desert Island, known for its mountains and rugged coast. There'll be something for everyone in programs about arts in the park, gardens and landscapes, history, outdoor recreation, and even science. Kids will get special attention through events that encourage conservation and appreciation for nature. Other parts of the coast are drawing attention as well: Portland's sizzling food and craft beer scene attracts national attention, and in popular coastal towns like Camden, stylish updated lodgings such as the Whitehall are freshening Maine's appeal.
Where to Stay: Bar Harbor, near Acadia, was originally a summer haven for the wealthy; at the Bar Harbor Inn & Spa you can recall that lifestyle as you enjoy views of Frenchman's Bay from the resort. Bed-and-breakfasts remain classic New England: in Portland, the intimate Inn on Carleton charms with its Victorian architectural details, period furnishings, and lovely garden.
Insider Tip: To escape the summer crowds on Mount Desert Island, head to Winter Harbor and the less-visited but beautiful Schoodic Peninsula section of Acadia. Take a hike or scenic drive to see crashing surf and granite slabs, and stop by the family-friendly Schoodic Education and Research Center.
When to Go: Memorial Day to mid-October are when the most attractions and eateries along the coast are open, although Portland bustles year-round. Some people avoid black-fly season in Acadia, usually mid-May to mid-June.
PLAN YOUR TRIP: Visit Fodor's Maine Guide
—Linda Cabasin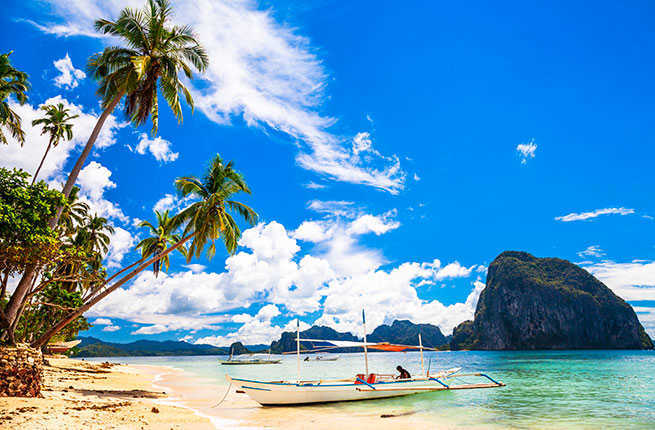 Freesurf69 | Dreamstime.com
Some of the world's best beaches and scuba diving await in Southeast Asia.
Friendly, welcoming, and primarily English-speaking, the Philippines offer a unique mix of indigenous and European cultures in Southeast Asia. Beyond the frenetic bustle of Manila, more than 7,000 islands offer an endless variety of beach experiences, from commercial resorts to remote, private-island retreats. One of the country's highlights is undoubtedly El Nido, in the northern part of Palawan province, a short flight from Manila or Cebu City, where limestone cliffs tower over pristine bays brimming with sea life. Soft, white-sand beaches and excellent diving sites bring tourists from around the world to the region's resorts. New direct flights on Philippine Airlines from New York City's JFK Airport to Manila have made the country as accessible from the East Coast as the West Coast.
Where to Stay: In El Nido, you will find no better accommodation than the fabled and luxurious El Nido Resorts Pangulasian Island, a private retreat on a smaller island off the west coast of El Nido in the heart of the El Nido Marine Sanctuary. A more modest option is Qi Palawan, on the main island's northeast coast.
Insider Tip:If you have the opportunity, don't pass up a chance to taste lechón, a whole suckling pig spit-roasted over an open fire. Some say the best lechón comes from Cebu, but every Filipino chef will tell you that his or her own is actually the best.
When to Go: The best time to go is from December through March, after the rainy season but before summer heat. Avoid June through August, when the region can have prolonged rainy periods.
PLAN YOUR TRIP: Visit Fodor's Philippines Guide
—Doug Stallings
The island nation's vibrant culture and people beckon intrepid travelers as tourism quietly rebounds following its devastating earthquake.
When the $45 million, 175-room Marriott Port-au-Prince finally opened its doors in Haiti's ravaged capital in 2015, it signaled a milestone on the island's road to recovery following the massive 2010 earthquake. New local tours cropped up, too, like G Adventure's inaugural 10-day Highlights of Haiti and yoga retreats that combined voluntourism with restorative classes. Indeed, tourism to this fascinating and resilient Caribbean island is definitely on the upswing: Citing growing demand from U.S. travelers, JetBlue has announced it will add service from Boston and double its load from New York and Florida in 2016. Visitors who make the trip will discover a rare kind of Caribbean tourism—one that's not about relaxing on palm-lined beaches (although that is doable here, on superb beaches) but about stirring the soul. Haiti's rich history, colorful art, voodoo folklore, and jaw-dropping natural beauty create a heady mix unlike anywhere else on earth. As anyone who's been before can attest that your first trip is unlikely to be your last.
Where to Stay: The new Marriott Hotel, in an upscale Port-au-Prince neighborhood largely unaffected by the earthquake, provides creature comforts in an atmosphere full of local products and exquisite Haitian art. In the glorious seaside town of Jacmel, ground zero for Haiti's colorful Carnival celebrations and the jumping-off point for beach and rainforest trips, the restored Hotel Florita is a local hub with tricked-out verandas reminiscent of New Orleans.
Insider Tip: Haiti's artistic community has no equal in the Caribbean. You'll find outstanding ironwork, painting, and music almost everywhere you go. Visit the Iron Market in Port-au-Prince for goods to take home, and don't miss a performance by legendary Vodou Rock house band, RAM, at the magnificent Oloffson Hotel on Thursday night. Every expat in town comes out for the show.
When to Go: As with much of the Caribbean, hurricane season runs from August to October. April to June can bring rain in some areas. If you can swing it, early December is the best time to go, as the island gears up for the holidays. You'll be able to buy ironwork Christmas ornaments and get in on the festive spirit.
PLAN YOUR TRIP: See Fodor's How to Spend a Perfect Week in Haiti
—Arabella Bowen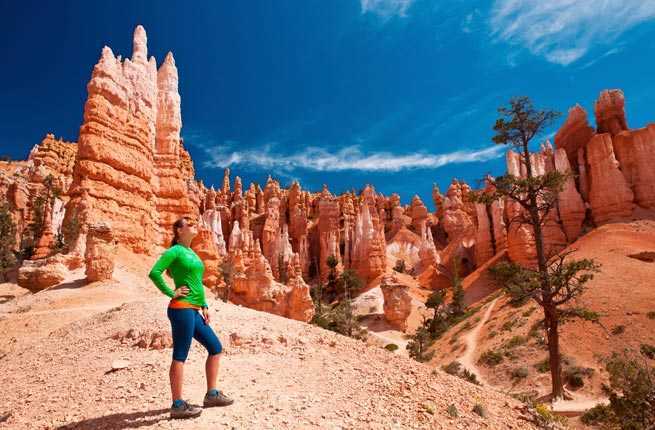 Berzina | Dreamstime.com
Fodor's #1 destination for 2016 promises exceptional scenery, unforgettable adventures, and something for everyone—hikers, skiers, solo travelers, and families.
Utah defies expectations: Salt Lake City, best known as the capital of the conservative LDS Church, recently elected the first openly gay mayor in the state's history, and despite what you may have heard, alcohol is legal and easy to find—there's even a ski-in whiskey distillery. Home to both desert and mountains, Utah is also the place to get outdoors in 2016. With the historic creation of Park City, the largest single ski and snowboard resort in the country (there's more than 7,300 skiable acres and 300 trails to choose from), there's no better time to experience Utah's legendary powder. Not a skier? No problem. Hiking the red-rock canyons of southern Utah's "Mighty Five" national parks—Zion, Bryce Canyon, Arches, Capitol Reef, and Canyonlands—may change your life, and there are special celebrations planned throughout 2016 for the National Park Service's centennial. Of course, Utah's adventures don't end at the national park borders: Scenic drives, dinosaur fossils, mountain biking on slickrock trails, and white-water rafting are all part of the fun. Best of all, Utah comes with an affordable price tag, with average daily room rates of $96 and average airfares into Salt Lake City of $361.
Where to Stay: Staying in Park City can be pricey; if you want a mid-range hotel, opt for Salt Lake City's Hilton—Salt Lake City Center or Hotel Monaco Salt Lake City and ski at the seven resorts within a 30–40 minute drive from downtown. The affordable Bryce Canyon Lodge is a memorable place to stay in one of America's best-loved national parks. Numerous reviewers have extolled the virtues of the Amangiri, which has received our own Fodor's 100 Hotels Award, and with good reason. If you can afford the hefty price tag, this desert resort offers unparalleled luxury and privacy in Canyon Point, Utah, and includes adventure experiences to the national parks and beyond.
Insider Tip: For the truly unique experience of red rock canyon views while skiing, head to Brian Head resort in southern Utah.
When to Go: Utah ski season can start as early as November and last as late as July 4, and Utah's resorts often see warm, sunny days. The best time to visit the national parks is in spring and fall to avoid high summer temperatures and peak tourist season.
PLAN YOUR TRIP: Visit Fodor's Utah Guide
—Salwa Jabado