Songquan Deng / Shutterstock
In a city where every block is its own microcosm of culture and controlled chaos, New York City is a winter destination like none other in the country. Broadway openings with A-list talent keep Times Square warm with buzz while masses huddle outside ramen outposts in the East Village for world-renowned bowls of noodles. From inspiring displays of art to sledding in Central Park, this is the definitive list of things to do in New York this winter. —Zachary Laks
Courtesy of Whitney Museum of American Art; Photo by Nic Lehoux
New York City's art collections are an embarrassment of riches, so warm up while viewing the work of Picasso, Monet, or Pollack this winter. Start at The Metropolitan Museum of Art, one of the city's largest and most-visited attractions, where a full day spent wandering its grand halls begins to scratch the surface of the museum's world-class collection. The Museum of Modern Art features two rousing exhibits this winter: time is running out to see Picasso Sculpture (now through February 7), featuring more than 100 sculptures from the Spanish artist; and a Jackson Pollack exhibition titled A Collection Survey, 1934–1954 (through May 1), featuring 50 paintings, drawings, and prints that track Pollack's style over two decades. Head down to the Meatpacking District to discover the new Whitney Museum of American Art. Attracting a crowd off the High Line, the Whitney's current Frank Stella exhibit (through February 7) is a crowd favorite, offering a retrospective on the artist's 55-year career.
PLAN YOUR TRIP: Visit Fodor's New York City Guide
cdrin / Shutterstock.com
With three distinct ice rinks in central Manhattan alone, the city offers plenty of options for finding your ideal skating experience. Tucked away near the bottom of Central Park, the Trump Wollman Skating Rink is one of the city's biggest outdoor rinks. Rock formations and trees line the perimeter of the rink, offering a quieter and more subdued skate. If you're seeking a classic experience, The Rink at Rockefeller Center is one of the city's most recognizable landmarks amid soaring skyscrapers and the golden statue of Prometheus. Expect crowds and extended queues for access to the relatively small (and extremely popular) rink. A winter staple in Bryant Park, the Bank of America Winter Village Rink is the city's easiest to get into. The rink is set within a winter marketplace where skaters delight in the artisanal food stalls.
PLAN YOUR TRIP: Visit Fodor's New York City Guide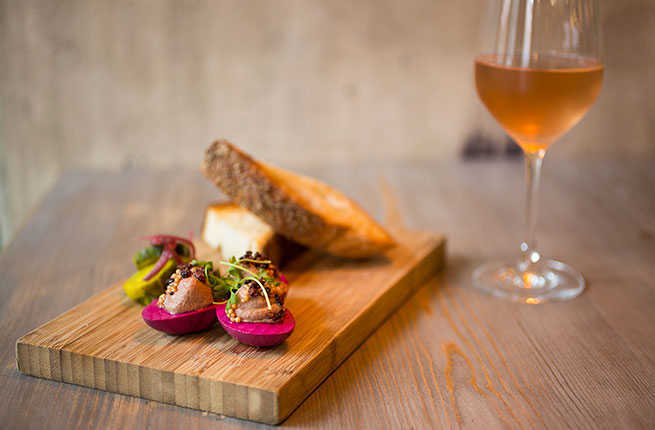 Jennifer Arnow
New York City's restaurants raise the bar every winter by lowering the prices, welcoming gourmands to witness what delicacies lie within price-prohibitive menus during NYC Restaurant Week (January 18–February 5, 2016). Prix-fixe menus all start at $25 for lunch and $38 for dinner, featuring signature dishes of each outpost. ABC Kitchen (lunch only), Little Park, and French Louie rank among the most sought-after reservations this year, while New York staples set to wow with the special menu include Le Cirque, The Water Club, and Café Boulud (lunch only). Take note that sticker shock comes in spades at many of these finer eateries as add-ons, beverages, along with gratuities and tax can quickly double the base rate. But for opportunities like indulging in Le Cirque's black truffle risotto and dining while floating on the banks of the East River at The Water Club, there's incredible value to be had.
PLAN YOUR TRIP: Visit Fodor's New York City Guide
Shiningcolors | Dreamstime.com
New York City Lunar New Year 2016
Good fortune comes to those who celebrate—or so it would appear from the rollicking fun had throughout the city during the five-day-long Lunar New Year Parade & Festival (February 6–10, 2016). The opening Firecracker Ceremony is a sight to behold as hundreds of firecrackers illuminate the Chinatown sky while elaborate dancing dragons snake their way throughout the streets. The party continues throughout five days with scores of unique eats, authentic Chinese crafts, and festivities for all ages. For something a bit more relaxed, check out the Fantastic Art China exhibition at the Javits Center, where free programs and events highlight the best of Chinese contemporary art and culture.
PLAN YOUR TRIP: Visit Fodor's New York City Guide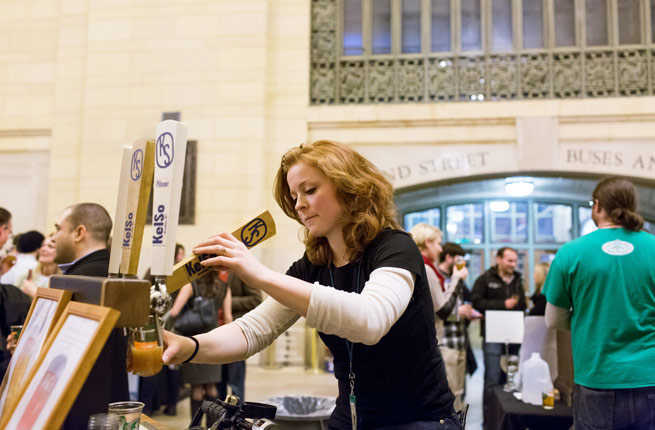 Courtesy of NYC Beer Week; Photo by Juren David
Suds are the thing during New York's seventh annual NYC Beer Week 2016 (February 19–28), hosted by the New York City Brewers Guild and New York State Brewers Association. Showcasing over 40 breweries from across New York State, including more than a dozen city-based breweries, beer enthusiasts revel in a week filled with a dizzying 200 events. Plan ahead for the NYC Brewer's Choice event in Clinton Hill, Brooklyn, where tickets starting at $60 grant access to a bacchanal of unlimited craft beer and artisanal food (think brisket, raw-bar selections, and fine cheeses).
PLAN YOUR TRIP: Visit Fodor's New York City Guide
Courtesy of Westminster Kennel Club; Photo by Jack Grassa
Westminster Kennel Club Dog Show
Sit, stay, and marvel at the pooch parade that transforms Madison Square Garden into the world's largest doghouse this winter during The 140th Annual Westminster Kennel Club All Breed Dog Show (February 15–16, 2016). Refined beyond standards of perfection, canines from around the world put their best paw forward in this highly competitive dog show. Competing in categories that separate the dogs into breeds that include hound, non-sporting, herding, and toy, the cute animals are put to the test by a panel of meticulous judges in obedience and showmanship.
PLAN YOUR TRIP: Visit Fodor's New York City Guide
Bayda127 | Dreamstime.com
Broadway and Off Broadway Shows
In the theater world, there's much more than just Hamilton to be excited about this season. Forest Whitaker makes his Broadway debut in a first-class production of Eugene O'Neill's Hughie (previews begin February 8), while Jeff Daniels and Michelle Williams star in the critically acclaimed play Blackbird (previews begin February 5). Off Broadway, meanwhile, Second Stage welcomes TV star Joshua Jackson in Smart People, a new drama of social and sexual politics. For the best deals, check out Broadway Week (through February 5) and Off Broadway Week (February 1–14) where you can snag 2-for-1 offers to many of the city's most popular shows.
PLAN YOUR TRIP: Visit Fodor's New York City Guide
Courtesy of City Bakery Brands
City Bakery's Annual Hot Chocolate Festival
City Bakery, a New York mainstay frequented for its gourmet coffee and pretzel croissants, devotes the entire month of February to their hot chocolate, one of the city's most celebrated warming beverages in winter. Each day of the 26th Annual City Bakery Hot Chocolate Festival touts a new flavor of hot chocolate, ranging from Vietnamese cinnamon to a Moulin Rouge flavor. Cocoa lovers ensure no drop is wasted of the creamy and frothy delight, a rich blend of milk and chocolate anchored by an oversized homemade marshmallow.
PLAN YOUR TRIP: Visit Fodor's New York City Guide
Andrea Rojas
If you're hoping for a winter where the only thing dark and stormy is your cocktail, set up camp at the cozy Shoolbred's, an authentic Scottish pub in the East Village. With a great happy hour featuring 2-for-1 drinks daily till 8 pm, the atmospheric bar is perfect for long fireside chats. Seasonal cocktails ($13) feature a few tasty creations including their classic Greyhound (Grey Goose and fresh-squeezed grapefruit) and their most adventurous, Ninth Ward "Bloody, Bloody" (basil garlic vodka, fresh horseradish, and Louisiana hot sauce). Other standout fireplace bars include Brandy Library, Black Mountain Wine House, and Fawkner.
PLAN YOUR TRIP: Visit Fodor's New York City Guide
Jennifer Arnow
As authentic noodle shops throughout the city have proven, you don't need to travel abroad to enjoy the finest Japanese cuisine. Ramen lovers go gaga for oversize bowls of noodles, broth, and accoutrements that have become a staple in the New York dining scene. While the best ramen is oft disputed, if you're willing to wait in line, you're certain to find thoroughly warming and completely satisfying meals at Ippudo (East Village, Hell's Kitchen), Momofuku Noodle Bar (East Village), and Ivan Ramen and Ivan Ramen Slurp Shop (East Village, Hell's Kitchen).
PLAN YOUR TRIP: Visit Fodor's New York City Guide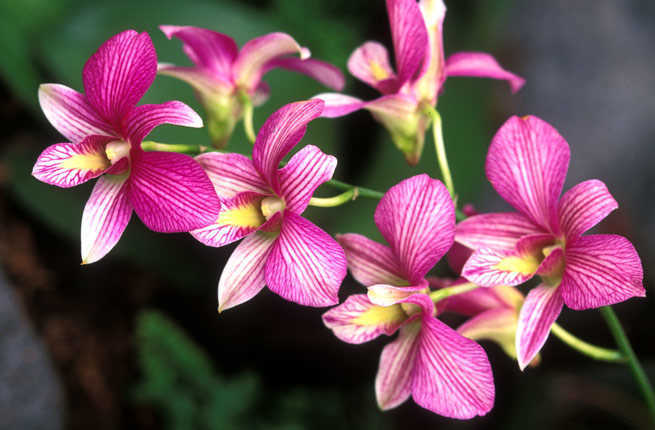 Courtesy of New York Botanical Garden
The Orchid Show at the New York Botanical Garden
Worth the hourlong trip from Times Square to the Bronx, The Orchid Show at the New York Botanical Garden (February 27–April 17, 2016) brings the towering blooms center stage, now in its 14th year. This year's theme celebrates "orchidelirium," a phrase coined after a 19th-century orchid craze sent explorers around the world in search of new varieties of the mystical bud. Featuring thousands of orchids, expect vibrant colors and wall-to-wall blossoms this year inside the Botanical Garden's glasshouse. And with a bent on education and care, gardening experts are on hand with live demonstrations of best care practices for your own orchids.
PLAN YOUR TRIP: Visit Fodor's New York City Guide
AMNH/D. Finnin
The Butterfly Conservatory at the Museum of Natural History
Enthralling patterns and colors fill the vivarium of the American Museum of Natural History as The Butterfly Conservatory exhibit returns (through May 29), offering the opportunity to spend some time with some 500 butterflies. Tropical butterflies from around the world flutter about the enclosed habitat, and displays in the exhibition expand on the history and biology of the butterflies, exploring their life cycles, anatomy, and conservation efforts.
PLAN YOUR TRIP: Visit Fodor's New York City Guide
AMNH/C.Chesek
Romance Under the Stars at Hayden Planetarium
The American Natural History Museum continues its Romance Under the Stars evening this year, offering a unique spin on a romantic Valentine's evening out. Set for Valentine's Day, February 14, your night begins at cocktail hour, where an open bar with Champagne, along with hors d'oeuvres and chocolates set the romantic scene. What follows is a presentation in the incredible 429-seat Hayden Planetarium where you'll witness incredible views of the night sky paired with stories of romance linked through the galaxies.
PLAN YOUR TRIP: Visit Fodor's New York City Guide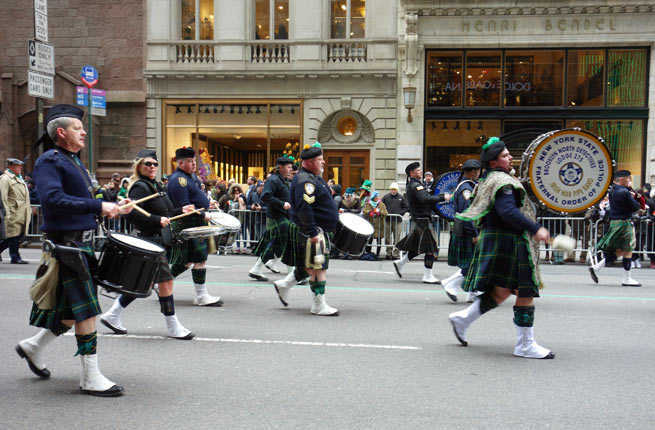 Bigapplestock | Dreamstime.com
It seems as though all New Yorkers don a touch of green every March in celebration of St. Patrick's Day (March 17). A New York City tradition since 1766, the St. Patrick's Day Parade is a cheerful celebration of all things Irish, stretching over a mile and a half on Manhattan's Fifth Avenue from 44th Street to 79th Street. Over 150,000 marchers take part in the no-frills parade, which traditionally does not feature floats or cars. For the best views of the rousing bagpipes and Irish dance squads, head above 66th Street, where the crowds tend to thin out.
PLAN YOUR TRIP: Visit Fodor's New York City Guide
Courtesy of The Pennsy
High-quality, artisanal fare set in lively communal atmospheres is the newest craze in Manhattan's rapidly evolving culinary scene. The Pennsy NYC (above Penn Station on the corner of 33rd Street and Seventh Avenue) and Urbanspace Vanderbilt (on the corner of Vanderbilt and 45th Street, steps away from Grand Central Station) are New York City's two newest food halls, both featuring quality vendors and sleek interiors. The Pennsy adds flare to what has been a rather bleak local dining scene dominated by unsavory pizza parlors and overrun fast-food chains. Seek out Marc Forgione's lobster sandwiches at Lobster Press and an extension of Franklin Becker's The Little Beet, serving an excellent salmon tartare roll.
PLAN YOUR TRIP: Visit Fodor's New York City Guide
Leungphotography | Dreamstime.com
While the beat of the streets might be dulled by the brisk winds, the city's flagship music institutions have a winter lineup that pulses with intoxicating rhythm and plenty of brass. Carnegie Hall, the pinnacle of New York's concert halls, goes a non-traditional route this season with a new production of West Side Story (March 4–6) set onsite in a restored factory in Queens, starring Skylar Astin and Bianca Marroquín. Jazz at Lincoln Center keeps the party alive nightly at their Columbus Circle base, with jazz headliners at Dizzy's Club Coca-Cola and late night sessions with up-and-coming jazz artists that keeps the midnight oil burning.
PLAN YOUR TRIP: Visit Fodor's New York City Guide
Courtesy of BAM; Photo by Kristina Budelis
Eat, Drink & Be Literary 2016
Brooklyn Academy of Music, Brooklyn's premier cultural institution, continues its Eat, Drink & Be Literary festival this year at the BAM Café, hosting intimate evenings with acclaimed authors. Tickets can be hard to come by, as each event includes a gourmet dinner (prepared by James Beard Award-winning chefs), wine, and dessert along with live music. Authors slated to appear this season include Zadie Smith, Sally Mann, and Bill Clegg, with a program that typically includes live readings, in-depth conversations, and audience questions.
PLAN YOUR TRIP: Visit Fodor's New York City Guide
Paul Kolnik
Marvel at the precision, athleticism, and stamina of world-class dancers this winter at New York City Ballet. Justin Peck debuts his tenth ballet, The Most Incredible Thing, for New York City Ballet performing on select dates in February. Featuring a cast of more than 50 dancers, the highly anticipated ballet is based on Christian Andersen's dark 1870 fairy tale of the same name, and it features an original score from Bryce Dessner. For a smaller, more intimate experience, The Joyce Theater programs leading dance companies for weeklong performances in their 472-seat venue in Chelsea. Upcoming highlights at the Joyce include Pam Tanowitz Dance (February 18–21, 2016) and BalletBoyz (February 23–28, 2016).
PLAN YOUR TRIP: Visit Fodor's New York City Guide
Courtesy of Windham Mountain
Those looking to hit the slopes this winter need not look as far as Colorado or Vermont for adventure. The Catskill Mountains, located approximately two and a half hours from midtown Manhattan, are a haven for east coast skiers with three ski resorts: Belleayre Mountain Ski Resort, Windham Mountain Resort, and Hunter Mountain Ski Resort. Belleayre features include a terrain park, 2 progression parks, 50 trails, and 8 lifts. Windham Mountain Resort offers a more family-focused experience with snow tubing, ice skating, and kids' snowmobiles along with an impressive 54 trails and 6 terrain parks. Hunter Mountain Resort's 3 separate mountains offer 58 trails, with an even percentage of beginner, intermediate, and advanced trails for skiers at all levels.
PLAN YOUR TRIP: Visit Fodor's New York City Guide
donstock / Getty Images
One of the nice parts of winter is that it's completely acceptable to eats pots of melted cheese and chocolate when it's cold outside. Reservations for the intimate Après-Ski Fondue Chalet at Café Select in Nolita fill quickly, as New Yorkers in the know seek out the restuarant's "secret" fondue room. For a more traditional fondue meal, reservations are encouraged at Soho's Taureau, a modern French bistro. Across the river, in Williamsburg, The Fondue Chalet is a pop-up restaurant with very traditional chalet décor that will close once winter is over.
PLAN YOUR TRIP: Visit Fodor's New York City Guide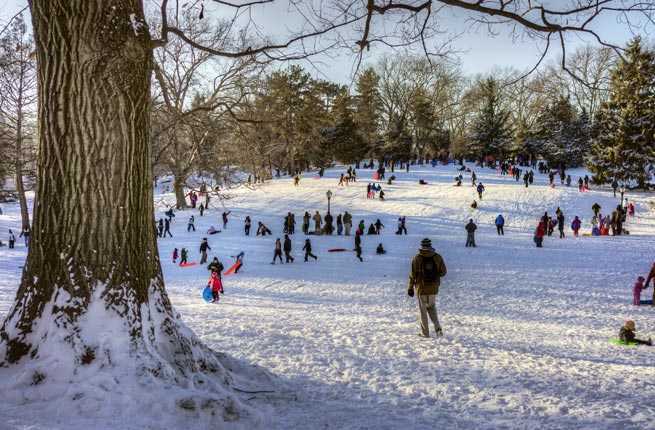 Johnandersonphoto | Dreamstime.com
When snow days arrive, there are a few choice sledding hills to be found in this relatively flat city. Grab a sled (or a large cookie sheet) and head to Central Park's most popular spot, Pilgrim Hill (enter at 72nd Street and Fifth Avenue), a family favorite for its steepness and smooth finish. Uptown's Inwood Hill Park attracts a nice-sized crowd with an expansive hill that allows for a gentle ride on its moderate slope and incredible views of the Hudson. Brooklynites find the slopes in Prospect Park's Long Meadow perfect for all ages, especially with the nearby Picnic House offering free hot chocolate après-sled.
PLAN YOUR TRIP: Visit Fodor's New York City Guide
John von Pamer
Brooklyn Flea & Smorgasburg at Industry City
As one of Brooklyn's quintessential marketplaces, brimming with the crafts and culture that have catapulted the borough into its own orbit of style, the Brooklyn Flea moves its operations to a 50,000-square-foot space in Industry City during the colder months, along with ever-popular Smorgasburg. Highlights among the approximately 100 vendors include Thompson Bags (sturdy, hand-made tote bags) and Blue Alma Knits (stylish knit wear), while 40 food vendors serve artisanal creations including ramen burgers (a juicy burger patty sandwiched between two huge pucks of ramen noodles) at Ramen Burger, and fries topped with a five-cheese sauce and Maine lobster from Red Hook Lobster Pound.
PLAN YOUR TRIP: Visit Fodor's New York City Guide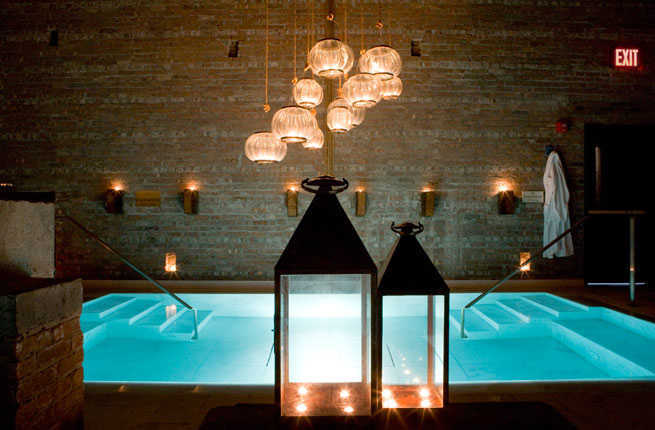 Courtesy of Aire Ancient Baths
Between the dry heat of apartment radiators and unrelenting cold winds outside, winter is brutal on your skin. Enter Aire Ancient Baths, a luxe Spanish bathhouse in Tribeca where revitalization comes naturally via thermal bathing experiences in four pools (temperate, cold, hot, and salt water), a propeller-jet bath, and a steam room. Alternatively, check out Spa Castle Premier 57 in Midtown, a luxury-focused extension of the famed Queens outpost. Spa Castle Premier 57 offers traditional Japanese bath culture, German hydrotherapy spa pools, and a Korean beauty parlor. Amenities that keep guests returning include the year-round rooftop pools with sweeping views of the skyline, a swim-up bar, and six saunas that claim to encourge many aspects of healing and wellness.
PLAN YOUR TRIP: Visit Fodor's New York City Guide
Evantravels | Dreamstime.com
Go from chilly concrete jungle to tropical jungle in a matter of seconds. The Central Park Zoo's Tropic Zone heats up the winter air with a few cold-blooded reptiles sure to send a chill down your spine. Walk the wooden pathway along the canopy of this expansive habitat and be on the lookout for tropical birds including the Fairy Blue bird and the scarlet-chested parrot. The black-and-white ruffed lemur and the poison dart frogs are among the many rare sights to behold in the exhibit. JungleWorld at the Bronx Zoo is home to approximately 800 Asiatic animals (representing over 99 species) in an expansive natural jungle habitat. Expect to see a few scorpions, the rare Malayan tapir, and a playful ebony langur.
PLAN YOUR TRIP: Visit Fodor's New York City Guide
Jennifer Arnow
Combat the winter chills with prime cuts from New York's best steakhouses, which will prove there's nothing as warming and satisfying as an indulgent American feast. At no-frills Peter Luger Steak House, there's no need to look at the menu as you've arrived in Williamsburg for one reason: the incomparable Porterhouse. The anticipation builds before the plate of perfectly aged steak arrives with flavor so rich no additional sauce is needed. For a throwback experience, head to Keens Steakhouse in Midtown East for its club-like wood-paneled dining room, complete with a ceiling decorated with antique clay pipes.
PLAN YOUR TRIP: Visit Fodor's New York City Guide