Josh Sanseri
Not so long ago, Oakland's rough neighborhoods were best avoided. In fact, it was smart not to visit. But thanks to an influx of creative types drawn by cheaper rents—artists, chefs, and directors and programmers of nearby Pixar, for starters—all that has changed. Oakland is experiencing an exhilarating cultural renaissance, blossoming into a destination unto itself. Eateries headed by some of the food world's biggest names (Chez Panisse protégés, for example), thriving cultural venues, lovely parks, urban wineries, and an overall joie de vivre have descended on this diamond in the rough. To top it off, Oakland also has better weather than that foggy "other" city on the bay, as locals will quickly tell you, not that there's any competition between the two. Here are seven exciting things happening here, now.—Barbara Noe Kennedy
Visit Oakland
The Food Scene
Oakland has always had several go-to restaurants beloved by locals, Yoshi's, BayWolf, and Scott's Seafood among them. But a few years back, drawn by low rents and enamored by its multicultural flair, a host of chefs flocked here, sparking a foodie scene that is trending above and beyond just the locals looking for a good place to eat. Where to start? Commis is James Syhabout's experimental, two-Michelin-starred endeavor; he has also opened the Dock Supper House by the port. Executive chef/owner Tanya Holland, a regular on the Food Network, serves a modern twist on fried chicken at Brown Sugar Kitchen. You'll find Chez Panisse graduates at both Pizzaiolo and Bakesale Betty, where diners pull up to ironing boards rather than tables. And if you can't decide, try Swan's Market in Old Oakland, which really is a multi-pronged destination with several restaurants, including Miss Ollie's, the Cook and Her Farmer, and many more on the way.
Insider Tip: Get a taste of the foodie scene with Savor Oakland, Edible Excursions, Rockridge Food Tour, and See.Eat.Love.
PLAN YOUR TRIP: Visit Fodor's Oakland Guide
Courtesy of the Oakland Museum
The Oakland Museum of California
For anyone interested in all things California, this recently renovated gem of a museum is the place to go, with three extensive, exhibit-packed wings devoted to art, history, and natural sciences. As you wander the interactive displays, you'll quickly realize that much of California's story is the country's story (and, indeed, even the world's): computers, Hollywood movies, flower power, and immigration from a variety of perspectives. Favorite interactive exhibits include adding sound effects to a silent movie; drawers and drawers of different bird eggs (so many different colors!); and drawing your own self-portrait.
Insider Tip: On Friday evenings the museum's Friday Nights @ OMCA festivities offer half-off admission and a food-truck party scene, with live DJ and dancing.
PLAN YOUR TRIP: Visit Fodor's Oakland Guide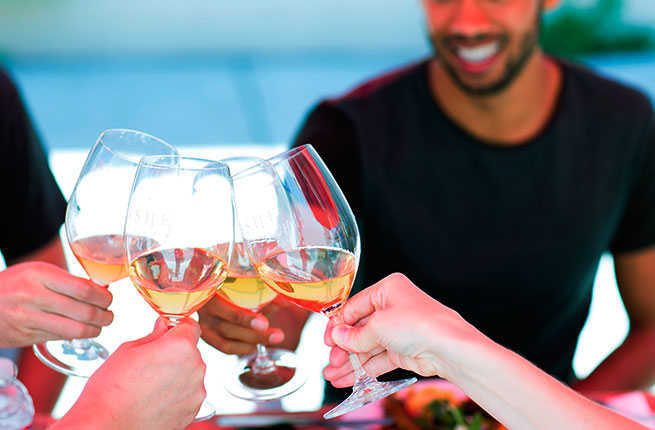 Olivia Smartt/Visit Oakland
Urban Wine Tasting
Napa Valley may be only an hour away, but why fight traffic when Oakland has a blossoming urban wine trail? That's right—actual wineries, with wine barrels and crushing areas and tasting rooms showcasing some of the state's most lauded zinfandels and syrahs. (The grapes are grown elsewhere.) Half a dozen or so are huddled around Jack London Square, a great place to check out the scene. You can't beat the view at Rosenblum Cellars as you sample a four-wine flight, overlooking Oakland's sailboat-dotted inner harbor. Not far away, Cerruti Cellars embraces some of the area's extant grittiness with its perch by the railroad tracks; walk inside, though, and you enter a chic, 7,000-square-foot tasting room to sample wines by Alameda native John Tudal. There's also Jeff Cohn, Urban Legend, Periscope and more, but perhaps it's Dashe that offers the greatest urban winery experience of all. You walk down a nondescript side street and, voilà, enter a bright red warehouse, stacked with oak casks and stainless steel barrels. You can taste at the counter or enjoy a picnic in the sunny patio. And you may very well meet the winemakers themselves, Mike and Anne Dashe, who love to work the wine-tasting counter.
Insider Tip: East Bay Winery Bike Tours offers a jaunt to Oakland and Alameda wineries.
PLAN YOUR TRIP: Visit Fodor's Oakland Guide
Deane Little/Visit Oakland
Redwoods in the City
It's hard to imagine that within the confines of this city of 400,000 souls exist miles of trail meandering in the cool shade of some of the world's tallest trees. You'll find pockets of coast redwoods throughout the Bay Area (with Muir Woods being the most famous), but one of the largest remaining stands is found in Redwood Regional Park, in the Oakland hills. Nurtured by the swirling fog that flows through the Golden Gate, they seem at odds with the surrounding landscape. But within minutes of the parking area, you're deep into a dark, primeval world, pounding a pathway thick and pungent with pine needles. Even though tons of hikers and runners idolize these trails, you'll find plenty of quiet in the hills and dales of this urban wilderness.
Insider Tip: Adjacent Joaquin Miller Park also has redwoods; and it also has the local favorite Woodminster Theater, an outdoor venue where you can enjoy shows produced by Oakland's longest continually running theater company.
PLAN YOUR TRIP: Visit Fodor's Oakland Guide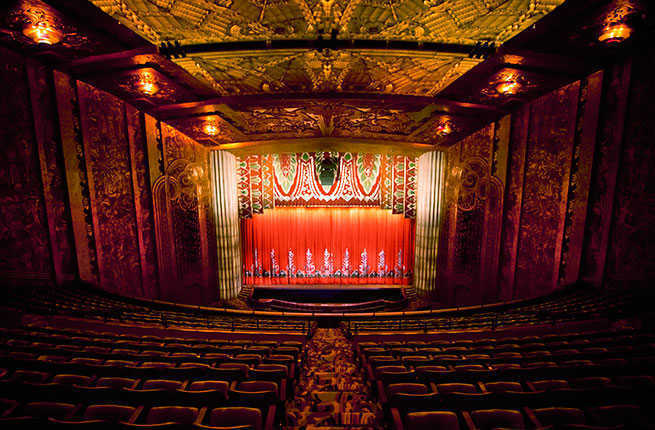 Natausha Greenblott/Visit Oakland
Two Art Deco Theaters
The gorgeous Fox Theater hearkens back to the Jazz Age, when the young and beautiful flocked here to watch movies and enjoy live performances. Then along came the magnificent Paramount Theatre in 1931, which flourished as well. Alas, postwar blues and the city's ensuing decay struck down both for decades, with many wondering what their futures would hold. But both have bounced back resplendently. The Paramount was restored to its former Art Deco glory in the 1980s, one of the first glimmers of hope for the deteriorating city's future. And the Fox finally underwent a multimillion-dollar facelift in 2009. Today, each one is a vibrant cultural hub, and their resurgence has injected vigor into the surrounding Uptown neighborhood, filled with indie boutiques, saloon bars, and buzzing restaurants.
Insider Tip: See more architectural wonders on a free Oakland walking tour.
PLAN YOUR TRIP: Visit Fodor's Oakland Guide
Visit Oakland
Steph Curry
In the world of basketball—and beyond—everyone's talking about the Golden State Warriors, one of the hottest NBA teams around these days. Indeed, just this year they broke the record for the most wins in an NBA season, surpassing Michael Jordan's Chicago Bulls. And there's nothing like watching the graceful (some say "steph-ortless") antics of their star point guard, Stephen Curry, voted MVP two years in a row (the second year unanimously). Some are calling him the greatest shooter in NBA history. Oracle Arena is their home base, and attending a game is a guaranteed thrill.
Insider Tip: Basketball tickets can be pricey, but you can still find $2 baseball tickets to cheer on the Swingin' A's in the adjacent O.co Coliseum. Maybe they don't quite have the high profile wins as the Dubs, but it's still a fun time.
PLAN YOUR TRIP: Visit Fodor's Oakland Guide
Barbara Noe Kennedy
A Gondola Ride on Lake Merritt
You're gliding on a silvery smooth lagoon, the boat's long, elegant prow leading the way as your gondolier breaks out in "O Sole Mio." You may think you're in Venice, but you're not. You're on Oakland's Lake Merritt, a once-polluted tidal estuary (not a lake, despite its name) that is undergoing a decade-long, $122 million makeover, complete with perky flower beds and glistening strings of fairy lights. Work is underway to open the channel between the lake and Jack London Square, so eventually you'll be able to paddle all the way to San Francisco Bay (and elephant seals will be able to make their way back in). Now that's amore!
Insider Tip: Lake Merritt was established as the nation's first wildlife sanctuary, back in 1870. The birds disappeared for a while due to increasing development, but now they're back in full force. Golden Gate Audubon offers free birding walks.
PLAN YOUR TRIP: Visit Fodor's Oakland Guide