Angelmaharlika/Dreamstime.com
Winters can be brutal in the Windy City. When temperatures drop below zero, many locals start planning their escape routes to warm weather and bright skies. Luckily, Chicago airports offer direct flights to some of the world's best beaches, making quick winter getaways easy and affordable. Travelers can relax on the white sands of the Caribbean, take in a jazz festival in Jamaica, or whale-watch from the California hills. Here are our picks for the best nonstop flights from Chicago's Midway or O'Hare airports to the beach, arranged from shortest to longest flights.
Angelmaharlika/Dreamstime.com
Flight Duration: 1 hour, 54 minutes
Why Go: Despite being the largest city in area in the continental United States, Florida's Jacksonville often goes unnoticed. But passing by the city would be a mistake, as it offers a vibrant downtown area, picturesque historic neighborhoods, and southern charm. Stop by the Jacksonville Zoo and Gardens to see rare, endangered species and pet stingrays. The city's Museum of Contemporary Art comprises five art galleries and features an impressive collection of 20th-century art. Food lovers will enjoy Jacksonville Landing, a riverfront market with specialty shops, full-service restaurants, and live music.
Insider Tip: Jacksonville Landing hosts more than 250 weekend events each year, including a Lighted Boat Parade and Christmas Tree Lighting.
Where to Stay: Located on the downtown riverfront, Hyatt Regency Jacksonville Riverfront hotel is within walking distance of the city's main attractions and features casual dining options and Florida-themed interiors. To experience Jacksonville's historic ambiance, book a room at St. Johns House. The reasonably priced B&B is close to the city's upscale restaurants and cultural offerings, as well as nearby antique stores.
PLAN YOUR TRIP: Visit Fodor's Jacksonville Guide
Ruth Peterkin/Shutterstock
Flight Duration: 2 hours, 15 minutes
Why Go: Warm weather, white sand beaches, and a slew of cultural attractions make Florida's Sarasota a popular year-round destination. Circus magnate John Ringling and wife Mable developed the city's art scene, and visitors can experience the fruits of their labor at the John and Mable Ringling Museum of Art. Visit Siesta Beach for 40 acres of nature trails, powdery sand beaches, and a variety of beach sports and activities. The city also boasts a number of shopping venues, and St. Armand's Circle offers the area's best boutiques and dining options.
Insider Tip: Sarasota is best known for its visual arts, but the city is also home to a world-renowned orchestra. Stop by the Sarasota Music Festival in June to hear chamber music from internationally recognized artists and musicians.
Where to Stay: For a romantic setting with waterfront views, book a room at Turtle Beach Resort. The inn overlooks Sarasota Bay, and features private cottages and family-friendly amenities. Located on nearby Lido Key, Gulf Beach Resort offers easy beach access and affordable rooms.
PLAN YOUR TRIP: Visit Fodor's Sarasota Guide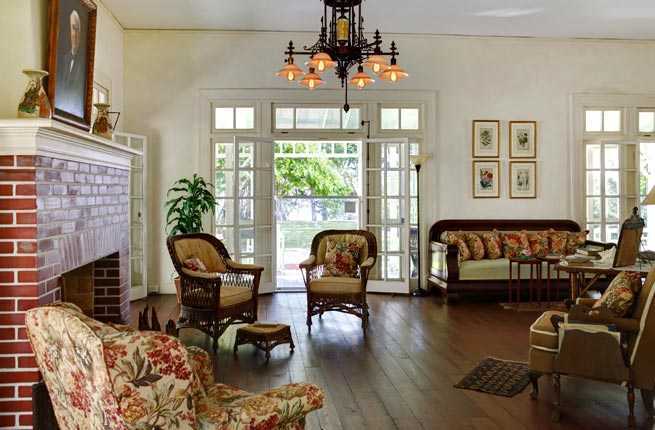 Artazum and Iriana Shiyan/Shutterstock
Flight Duration: 2 hours, 23 minutes
Why Go: Fort Myer's subtropical climate and family-friendly activities make it a popular destination for both locals and tourists. The Florida city is home to a variety of historic attractions, including the winter estates of inventors Thomas A. Edison and Henry Ford. Families will enjoy the Imaginarium Science Center, a museum and aquarium that features interactive exhibits and marine life. To catch a glimpse of Florida's most famous marine mammal, visit Manatee Park. Guests can listen to manatees' songs from observation decks, or rent kayaks and canoes for a closer look.
Insider Tip: The best time to visit the city's Manatee Park is from November to March. Gulf waters drop to 68 degrees or below and manatees congregate in the park's warmer waters.
Where to Stay: Visitors will find luxurious accommodations and stunning bay views at Sanibel Harbour Marriott Resort & Spa. The property is home to one of the area's best spas and also features a buffet-dining yacht restaurant. Baseball fans can book a room at Crowne Plaza Hotel Fort Myers at the Bell Tower Shops. The hotel is only a few miles away from many teams' spring training camps and offers complimentary transportation within a three-mile radius.
PLAN YOUR TRIP: Visit Fodor's Fort Myers Guide
Ruth Peterkin/Dreamstime.com
Chicago to Fort Lauderdale
Flight Duration: 2 hours, 34 minutes
Why Go: Known as the "Venice of America," Florida's Fort Lauderdale is most famous for its beaches and boats. Just 23 miles north of Miami, the city offers a variety of attractions that center around its canals and beaches. Visitors can take a cruise through the city's waterways, or rent a boat for deep-sea fishing and sports. Las Olas Boulevard, the city's entertainment thoroughfare, is steps away from the beach and features upscale shops and restaurants.
Insider Tip: Don't miss the Seminole Hard Rock Winterfest Boat Parade, hosted every December. Visitors can watch as 100 illuminated ships sail up and down the city's waterways, and the event culminates at the nearby Pompano Beach.
Where to Stay: For outstanding service and quaint accommodation, consider Alhambra Beach Resort. The hotel is located just 200 feet from the beach and offers complimentary beach towels and chairs. The Ocean Gate Hotel is footsteps away from the city's main attractions and features modern rooms at affordable prices.
PLAN YOUR TRIP: Visit Fodor's Fort Lauderdale Guide
S.Borisov/Shutterstock
Flight Duration: 2 hours, 37 minutes
Why Go: Miami has it all: trendy boutiques, stunning beaches, lively nightlife, and a world-renowned art scene. Art enthusiasts can visit the Adrienne Arsht Center, a downtown arts venue that features opera, ballet, and symphony performances. Stop by South Beach's Lincoln Road Mall for people-watching, upscale stores, and a variety of alfresco dining options. Adventurous travelers will enjoy Key Biscayne, a nearby barrier island that was once an outpost for sailors and pirates. Visitors can explore the island on bike or in-line skates.
Insider Tip: Every December, the city hosts two renowned art and design events: Art Basel, a world-renowned art festival, and Design Miami, a global design forum that attracts international dealers and parties.
Where to Stay: Room rates in Miami vary, and tend to increase during the winter high season. But many properties offer luxurious amenities and beachfront views that are well worth the price tag. Acqualina Resort & Spa on the Beach features sumptuous interiors, an attentive staff, and a variety of family-friendly programs. Cadet Hotel—the former home of World War II air force cadets—offers excellent service and a secluded, peaceful setting.
PLAN YOUR TRIP: Visit Fodor's Miami Guide
tubuceo/Shutterstock
Flight Duration: 3 hours, 13 minutes
Why Go: Mexico's Cozumel might be a blip on the map, but the tiny Caribbean island is home to stunning coral reefs, over 300 restaurants, and a multitude of water activities. For up-close views of marine life, visit the Great Maya Reef. The 600-mile-long reef stretches from Cozumel to Central America and offers an unparalleled array of tropical fish and other underwater animals. To taste authentic Yucatecan dishes, stop by one of the many restaurants on San Miguel Street. Visitors can also take a day excursion to Cozumel Pearl Farm and relax on a private beach.
Insider Tip: The island's peak visiting season is during the months of November, February and March—consistently warm weather and uninterrupted sunshine make it a popular destination in the colder winter months.
Where to Stay: Most hotels in Cozumel are found near the beach, although some properties are closer to the island's bustling downtown area. Located near the waterfront in San Miguel, Casa Mexicana features large, immaculate rooms and a full breakfast buffet. Presidente InterContinental Cozumel Resort and Spa offers a more secluded setting with one of the island's best spas.
PLAN YOUR TRIP: Visit Fodor's Cozumel Guide
Subbotina Anna/Shutterstock
Flight Duration: 3 hours, 21 minutes
Why Go: Mexico's Cancun is best known for its all-inclusive resorts and stunning natural beauty, but the city also offers a variety of attractions. Visitors can explore ocean life at Cancun Underwater Museum, where Sculptor Jason de Caires Taylor created artificial reefs to attract marine animals. For a taste of the city's urban culture, visit El Centro—a downtown area with flea markets and local food. Cancún is also home to ancient archeological ruins, including Ruinas el Rey, a Mayan burial ground and former astronomical site.
Insider Tip: If you plan on using public transportation or paying in cash during your trip, make sure you have Mexican pesos in hand. Most banks have ATMs where you can withdraw local currency, as long as you show your passport.
Where to Stay: Cancun hotels vary by location: Luxurious, all-inclusive resorts are found near the beach, while more modestly priced properties are located in Punta Cancun and El Centro. The Ritz-Carlton Cancun features elegant interiors and outstanding service, and boasts the city's only on-the-beach dining. Hotel Xbalamque Resort & Spa offers an oasis from El Centro's busy streets and features brightly decorated rooms with local art and rustic furniture.
PLAN YOUR TRIP: Visit Fodor's Cancún Guide
Ruth Peterkin/Shutterstock
Flight Duration: 3 hours, 33 minutes
Why Go: St. Maarten proves bigger doesn't necessarily mean better. The 37-square-mile island is home to beautiful beaches, stunning scenery, and a variety of outdoor activities. Visit Baie Orientale (Orient Bay) for two miles of white sand, water sports, beach clubs, and lively restaurants and bars. Shoppers will love the island's duty-free stores, which offer substantial discounts on designer products. Finish the day at Sky Beach, a rooftop bar and lounge that features ocean views, live music, and outdoor movies.
Insider Tip: The island of St. Maarten is divided into two: the northern side comprises St. Martin, the French-controlled portion, while the southern side comprises St. Maarten, which is governed by the Dutch. The Dutch side is generally less expensive, while the French side features higher-end shopping and restaurants.
Where to Stay: Accommodations on St. Maarten range from modern resorts to small inns and condos. For classic décor and attentive service, book a room at Hotel L'Esplanade. The boutique property features private terraces with bay views and well-stocked modern kitchens. Westin St. Maarten Dawn Beach Resort & Spa is located on one of the island's best beaches, and offers a variety of family-friendly amenities.
PLAN YOUR TRIP: Visit Fodor's St. Maarten Guide
Jo Ann Snover/Shutterstock
Flight Duration: 3 hours, 42 minutes
Why Go: Known for its sparkling blue waters and offshore banks, Grand Cayman offers modern amenities and unspoiled natural beauty. Sea excursions include submarine tours and sea treks that allow visitors to take a zero gravity underwater walk. Visit the island's Seven Mile Beach for pristine white sand beaches, water sports, and a variety of restaurants and shopping centers. Parrot Preserve offers stunning cliff-top views and hiking trails with sightings of indigenous birds.
Insider Tip: Grand Cayman becomes a foodie's paradise in January when the island hosts Taste of Cayman Food & Wine Festival, a multiday event with demos, classes, lectures, and tastings. Later in the month, renowned chef Eric Ripert headlines Cayman Cookout, an epicurean event with world famous chefs, wine experts, demos, and dinners.
Where to Stay: Rates can be pricey in Grand Cayman, especially during the island's high season from mid-December to April. But during the low season, many properties offer substantial discounts. For a remote setting with roomy villas, book a room at Reef Resort. The time-share property is located in the island's quieter East End and offers modern room amenities and sea views. Cotton Tree, a peaceful seaside haven, features boutique cottages, and a taste of local culture.
PLAN YOUR TRIP: Visit Fodor's Grand Cayman Guide
col/Shutterstock
Flight Duration: 3 hours, 55 minutes
Why Go: As the second largest city in Jamaica, Montego Bay is home to several beaches, a bustling cruise port, and a number of tourist attractions. Sipping drinks on the beach is standard, but travelers can find many other activities to suit their fancy. Take a nighttime tour of Rose Hall, a haunted plantation that dates back to the 1700s. Visitors can snorkel or take a ride in glass-bottom boats at Doctor's Cave Bathing Club—the city's most popular beach.
Insider Tip: Every year during the last weekend of January, Montego Bay hosts the popular Jamaica Jazz & Blues festival. Past headliners include Mary J. Blige, Celine Dion, and Kenny Rogers.
Where to Stay: Most hotels in Montego Bay are all-inclusive, but quieter, more secluded villas can be found slightly west of the city. Round Hill Hotel and Villas offer designer rooms, personal service, and private pools. For easy access to shopping and family-friendly amenities, consider the Holiday Inn SunSpree Resort Montego Bay. The resort features a miniature-golf course, beachfront rooms, and reasonable rates.
PLAN YOUR TRIP: Visit Fodor's Montego Bay Guide
Elena Elisseeva/Shutterstock
Chicago to Puerto Vallarta
Flight Duration: 4 hours, 4 minutes
Why Go: Located on the Mexico's Bahía de Banderas, Puerto Vallarta offers a variety of beaches and distinct local character. Playa los Muertos, the main downtown beach, features lively dining establishments and water-sport equipment rentals. Nature lovers will enjoy Puerto Vallarta Botanical Gardens, 20 acres of tropical dry forest with over 3,000 species of plants. For an up close look at indigenous turtles and exotic plants, visit La Tobara—a maze of canals that leads to freshwater swimming pools.
Insider Tip: Every year on January 6, the city celebrates El Dia de los Santos Reyes, or Three Kings Day. The festivities include Perroton: an entertaining event that includes lectures and dog contests.
Where to Stay: Downtown Puerto Vallarta is home to smaller budget hotels, while the northern part of the city features oceanfront high-rises, unique B&Bs, boutique hotels, and luxurious villas. Dreams Puerto Vallarta Resort & Spa offers a stunning private beach and a variety of family-friendly activities. Located in the lively Zona Romàntica district, Hotel Posada de Roger features a popular bar and restaurant and is steps away from many of the city's attractions.
PLAN YOUR TRIP: Visit Fodor's Puerto Vallarta Guide
Sebastien Burel/Shutterstock
Flight Duration: 4 hours, 15 minutes
Why Go: San Diego is a traveler's dream: The city's pristine beaches, moderate temperatures, and variety of attractions draw visitors from around the world. Animal-lovers will enjoy the San Diego Zoo, a 100-acre property that features 4,000 animals from 800 different species. Cabrillo National Monument, a 160-acre reserve, offers some of the best views in the city. Guests can relax on the beach and enjoy a range of aquatic activities at Mission Bay. The south end of the bay is home to SeaWorld—one of the city's most popular attractions.
Insider Tip: The winter months bring colder temperatures, but are also ideal for whale-watching. Visit the city from mid-December through mid-March to catch a glimpse of migrating grey whales.
Where to Stay: San Diego hotels range from luxurious beachfront resorts to budget-priced downtown options. Hotel Del Coronado is a favorite of U.S. presidents and celebrities, and offers historic accommodations and secluded beach areas. For a unique visiting experience, stay at the Pearl Hotel. The recently renovated motel projects movies poolside and features retro-chic interiors and a friendly staff.
PLAN YOUR TRIP: Visit Fodor's San Diego Guide
piotreknik/Shutterstock
Flight Duration: 4 hours, 32 minutes
Why Go: White sand beaches are the main attraction in Punta Cana. Located on the eastern tip of the Dominican Republic, the city faces both the Caribbean and Atlantic, and features miles of pristine oceanfront property. At the Puntacana Marina, visitors can rent banana boats, water skis, and go on fishing and diving charters. To explore the area's natural beauty on horseback, visit Adventure Land. The ranch offers rides through the Dominican countryside, and outback adventures on quads, buggies, and Jeeps.
Insider Tip: Punta Cana is a resort town, and most properties own their stretch of beach. For a more peaceful beachfront experience, visit Playa Uvero Alto. The beach is part of Punta Cana's 35-mile coastline, but offers untouched, secluded areas away from the resort's hustle and bustle.
Where to Stay: Rooms go fast in Punta Cana, so it's advised to book a room well in advance. For tranquil surroundings, personalized service, and luxurious amenities make a reservation at Sivory Punta Cana. Hotel Riu Palace Punta Cana offers a livelier atmosphere, complete with swim-up bars, shuttles to a nearby casino, and nightly entertainment in a Spanish-style plaza.
PLAN YOUR TRIP: Visit Fodor's Punta Cana Guide
Holger Wulschlaeger/Shutterstock
Flight Duration: 5 hours, 4 minutes
Why Go: Tourists flock to Aruba for its friendly atmosphere, warm hospitality, and stunning natural beauty. The island is home to one of the Caribbean's best beaches, Eagle Beach, and also offers a variety of non-beachfront activities. Adventurous travelers can visit Mt. Hooiberg, a 541-foot peak with 562 steps to the summit. For tastes of local beer, visit Balashi Brewery. The factory offers daily tours that take visitors through the brewing process.
Insider Tip: Every Tuesday at 6:30 pm, the island's capital hosts Bonbini—an outdoor folkloric music and dance festival that introduces visitors to Aruba's unique culture and history.
Where to Stay: The island offers a variety of accommodations, ranging from oceanfront resorts to more secluded motels and timeshares. For bargain prices and beachfront facilities, book a room at MVC Eagle Beach. The hotel is a short walk to Eagle Beach, and features a popular restaurant with affordable food. Aruba Marriott Resort & Stellaris Casino offers a variety of dining options, shopping, and on-site amenities.
PLAN YOUR TRIP: Visit Fodor's Aruba Guide
Noraluca013/Shutterstock
Flight Duration: 5 hours, 8 minutes
Why Go: More than five centuries old, Panama City is steeped in culture and tradition. History buffs will enjoy the Esclusas de Miraflores (Miraflores Locks), a four-story visitor center with a museum about the Panama Canal and observation decks where you can watch ships move through the locks. For dramatic views of Balboa and the canal, visit the Edificio de la Administracion del Canal. Set atop a ridge, the building features a rotunda with historic murals of the canal's construction.
Insider Tip: Don't miss the city's Carnival. Held each year in February, the celebration has been described as a cross between New Orleans' Mardi Gras and Rio de Janeiro's Carnival. Festivities include fireworks, music, dancing, and parades.
Where to Stay: While Panama City stretches for 12 miles along the Bahía de Panamá, most hotels are found in the city's southwest corner near the Panama Canal's Pacific entrance. Las Clementinas in Casco Viejo offers tastefully decorated, refurbished rooms, and a friendly staff. Nature lovers will enjoy La Estancia, a peaceful bed-and-breakfast located on the edge of a rainforest.
PLAN YOUR TRIP: Visit Fodor's Panama City Guide