As the holiday season approaches, we are all craving a little chocolate. Look for these spectacular shops in your travels abroad.—Amber Gibson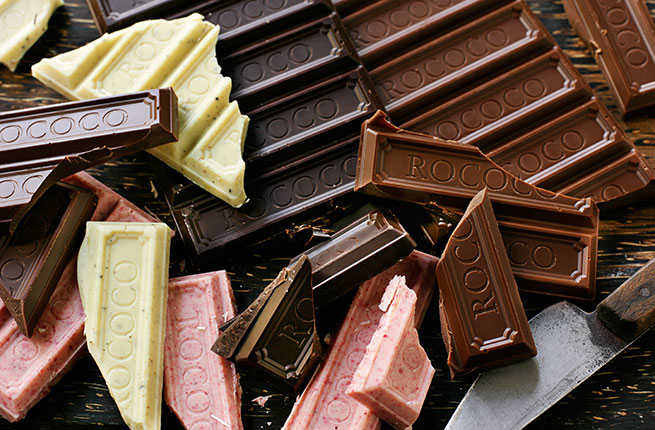 James Murphy
Where: London, England
A weekend job selling chocolate at Harrods inspired young Chantal Coady to create her own luxury chocolate shop in Chelsea in 1983. Coady pioneered the artisan chocolate movement in the U.K., inspiring a new generation that includes Gerard Coleman, Paul A. Young, and Samantha Rain. Marie Antoinette would feel right at home among the gilded mirrors and candyfloss pink cherubs while enjoying a delectable selection of carefully crafted bars. Perennial favorites include basil and Persian lime dark chocolate, honeycomb crunch milk chocolate, and single-origin expressions partnering with the Grenada Chocolate Company, while frankincense and myrrh dark chocolate make a guest appearance for the holidays.
PLAN YOUR TRIP: Visit Fodor's London Guide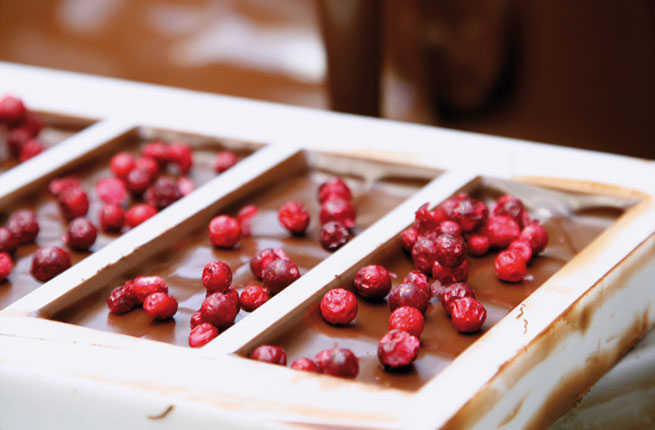 Tiroler Edler
WHERE: Tirol, Austria
You might think of Switzerland and Belgium before Austria when it comes to European chocolate, but the Alpine state of Tirol has a strong chocolate tradition too. Hansjoerg Haag has been making chocolate since 2001, working exclusively with single-origin couverture from Domori and Felchlin to create milk and dark chocolate bars and bonbons blended with ingredients Haag "can see growing from his window," including mountain mint, blackcurrants, and rhododendron honey. But the real secret ingredient is fresh local cream from the noble Tirolese Grey cows. Only a handful of dedicated mountain farmers still raise this rare breed, and their small herds graze on diverse mountain pastures, producing especially complex milk with grassy floral notes.
PLAN YOUR TRIP: Visit Fodor's Innsbruck, Tirol and Vorarlberg Guide
Soma Chocolatemaker
WHERE: Toronto, Canada
Visit SOMA's new Parkdale shop and factory this spring to see the entire chocolate-making process before trying chocolate drinks, gelato, bars, and confections. Partners Cynthia Leung and David Castellan analyze cacao beans from a dozen countries to create single-origin bars and truffles, along with more experimental flavors and products. They've been making small-batch bean-to-bar chocolate since 2003 and host educational tastings too. Unique bonbon flavors include Douglas fir, blackstrap birch syrup, and magnolia peach. A new unapologetically tart hot-pink raspberry bar blends organic Ecuadorian chocolate with freeze-dried raspberries.
PLAN YOUR TRIP: Visit Fodor's Toronto Guide
Chocolala
WHERE: Tallin, Estonia
Kristi Lehtis grew up during the waning Soviet era, when store shelves were empty and chocolate was a rare luxury. Now Lehtis dedicates herself to making sure no Estonian child misses out on the pleasure of quality chocolate by handcrafting beautiful bonbons and bars following traditional recipes using the best Nordic ingredients, including cream, seaweed, sea buckthorn, and blueberries, many of which she picks herself from the forest. The novel chocolate-covered reindeer moss recalls the final mignardise course at Noma in Copenhagen, and chocolate shoe figurines are as exquisitely detailed as something you might find at Ferragamo's atelier, only edible. Chocolala is the first Estonian company to be certified fair trade, opening a store in Tallinn's old town area in May 2015. The Prime Minister's office even gifts a box of their chocolate at state visits.
PLAN YOUR TRIP: Visit Fodor's Tallinn Guide
Graycliff Chocolatier
WHERE: Nassau, Bahamas
The first interactive chocolate factory in the Bahamas works exclusively with organic and fair trade cacao, offering guests the chance to learn about the provenance of regional cacao beans and see the entire chocolate-making process from roasting and grinding fermented beans to dipping, glazing, and using molds to create bars, barks, truffles, and cocktail pops. Make your own chocolate bars and learn how to pair chocolate with various spirits. Although the soil and terrain in the Bahamas are not favorable to cacao plants, Graycliff sources cacao beans from small farmers in Jamaica and Costa Rica.
PLAN YOUR TRIP: Visit Fodor's Central Newfoundland and Notre Dame Bay Guide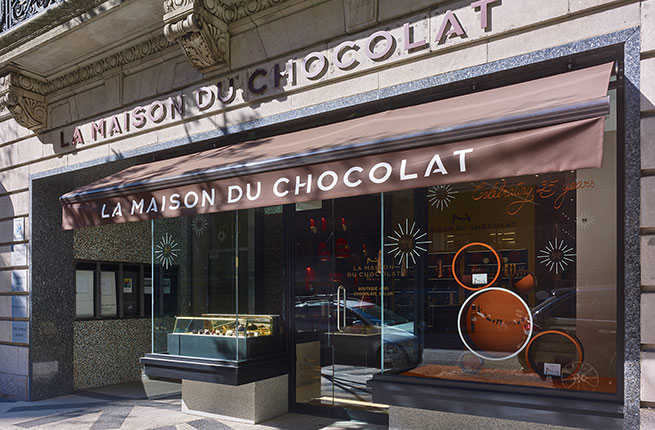 Joseph Kitchen
WHERE: Paris, France
When Robert Linxe opened his first boutique in 1977, he redefined chocolate for Parisians, with complex flavors and rich ganaches that celebrate chocolate's allure and sophistication. Current chocolatier Nicolas Cloiseau has been with the brand for 20 years and he elevates chocolate to new aesthetic heights with his exquisite objets d'art and impressive sculptures. Although La Maison du Chocolat now has 48 boutiques worldwide, each bonbon and bar is still hand-crafted in their Paris atelier, and it's worth making a pilgrimage to the original boutique where the empire was founded. Linxe chose this location for his first shop because the wine cellar was the perfect temperature for preparing chocolate. Begin by tasting the iconic dark chocolate truffles coated with cocoa powder before moving on to an array of bonbons, macarons, entremets, and éclairs.
PLAN YOUR TRIP: Visit Fodor's Paris Guide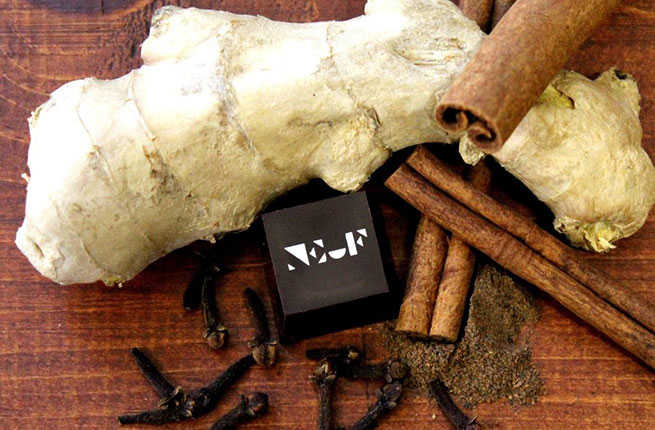 Chocolatier Genevieve Grandbolis
Chocolatier Genevieve Grandbolis
WHERE: Montreal, Canada
Since she was 20 years old, Geneviève Grandbois has been obsessed with chocolate. She opened her first chocolate shop one year later, and now she's both a chocolatier and chocolate maker. In 2007, Grandbois purchased a cocoa plantation in Palmar, Costa Rica, and harvested her first beans in 2013. She makes a single-origin Carré Costa Rica chocolate bar from her own beans, along with a best-selling fleur de sel caramel bar and unique flavors like green tea and grilled rice and holiday gingerbread. Making chocolate with traditional methods means sourcing the highest quality ingredients is of utmost importance. "We are so obsessed with finding the best materials that when we can't find the perfect ingredient on the market, we simply create it ourselves," Grandbois explains. "Our chocolate-making facility has its own garden where we grow peppers, and our honey comes from the beehives we keep in our workshop by the Lachine Canal."
PLAN YOUR TRIP: Visit Fodor's Montreal Guide
Steven Ter Horst
WHERE: Adelaide, Australia
Unique flavors (local mangrove honey infused with saffron or blood orange pâte de fruit with cardamom ganache) and beautiful design make Steven ter Horst's chocolates stand out. Enjoy bonbons, drinks, and gateaux at his café or learn to temper chocolate and make your own ganaches and truffles at home in a master class led by Steven himself. "I name many of my chocolates after females as a way to thank the women who have made an impact on my life," ter Horst explains. His half-Dutch, half-German mother, Anneke, inspired a Dutch-spiced ganache over German marzipan. "We are now looking to overseas destinations to come up with new ideas, like tamarind and ginger or rooibos." And every Christmas, ter Horst whips up an interpretation of Christmas pudding-flavored ganache complete with currants macerated in calvados and his own secret liebkuchen spice.
PLAN YOUR TRIP: Visit Fodor's Adelaide Guide
Paul A. Young Fine Chocolate
Paul A. Young Fine Chocolate
WHERE: London, England
Paul A. Young never backs down from a challenge and can find a way to pair chocolate with the most unexpected savory flavors from marmite to tobacco. "I'm always on the hunt for an unusual flavor or distinctive ingredient to test," he says. " I love pairing chocolate with garlic, which I slow roast for a milder flavor." Find a copy of his book, Adventures in Chocolate, for 80 sweet and savory chocolate recipes with tasting notes along the way. For the holidays, you can purchase an advent calendar and try new filled chocolate flavors like gingerbread blue cheese and marzipan, prune, and cognac. One particularly avant-garde bonbon, inspired by smoldering embers, is a delicate blend of lapsang souchong tea, cayenne pepper, sandalwood, and tobacco caramel.
PLAN YOUR TRIP: Visit Fodor's London Guide
Chocolate Arts
WHERE: Vancouver, Canada
Head chocolatier Greg Hook makes every ganache, purée, jelly, and paste that fill the beautiful bonbons here after careful consideration of how best to layer flavors and textures for complex and compelling bites. Hot chocolate shots at the café are made to order with your choice of a dozen single-origin cocoas, and Hook even has his own custom blend with French chocolate house Cacao Barry, a 71.1 percent blend of Mexican, Dominican, and Peruvian cacao, which he uses in various confections and drinks. This winter, try seasonal specials including eggnog truffle cup, gingerbread caramel, cherry bomb, and a crantini truffle.
PLAN YOUR TRIP: Visit Fodor's Vancouver Guide