Appalachianviews | Dreamstime.com
An easy getaway from Philadelphia, Baltimore, New York City, and Washington, D.C., Lancaster County, the epicenter of Pennsylvania Dutch Country, is best known for its Amish and Mennonite communities. Sightseers flock to the area to look for farmers in straw hats plowing their fields with mule teams, and to watch black-clad families driving country roads in horse-drawn buggies. But the county and the eponymous city that anchors it have, in recent years, evolved into surprisingly varied destinations. Nowadays, Lancaster's energized downtown buzzes with galleries, restaurants, and nightlife. At the same time, the mellow countryside offers wineries, hiking trails, and antique markets. Underlying it all are intriguing "English" (non-Amish) history and unique "gentile" traditions that stretch back to the colonial era, along with a 21st-century appreciation for the finer things in life. Today's Lancaster County is, in a sense, an undiscovered place. Here's the lowdown on why you should check it out.
By Constance Jones
Courtesy of DiscoverLancaster.com
Sleep in Style
Most visitors to Lancaster County stay in chain hotels, no-frills motels, and traditional B&Bs, but several boutique properties offer modern appeal and added amenities. In town, perks like in-room wine fridges draw trendy travelers to Lancaster Arts Hotel, a former tobacco warehouse with sustainable foods-driven John J. Jeffries restaurant. Minimalist furnishings accentuate distressed brick and wood in Lancaster's restored Cork Factory Hotel, whose cellar-like restaurant is walled with rock. The Inn at Leola Village strives for first-class service in Leola. By contrast, the rock music-themed suites at Rock Lititz Penthouse in Lititz share a kitchen and lounge at the top of the Victorian General Sutter Inn.
PLAN YOUR TRIP: Visit Fodor's Pennsylvania Dutch Country Travel Guide
Courtesy of DiscoverLancaster.com
Dine Downtown
These days, it seems like a new restaurant opens in downtown Lancaster every month. Inventive chefs helm ambitious eateries such as Ma(i)son, a rustic BYOB spot serving a hyper-seasonal, hyper-local menu that changes every day. A few blocks away at Barberet Bakery & Bistro, an alumnus of Philadelphia's famed Le Bec Fin pairs an exquisite storefront pastry shop with a sleek French dining room; upstairs is Altana, a chic cocktail lounge with a rooftop bar. More down-to-earth is Rachel's Café & Creperie, a cheery spot perfect for breakfast or lunch. Most popular of all is Nepalese-run Himalayan Curry & Grill (no website), which also serves delicious Indian food.
Insider Tip: If you don't want to take the time for a sit-down meal, stop by the food-truck parklets on North Prince and North Queen streets and chow down on souvlaki, burgers, ice cream, and more.
PLAN YOUR TRIP: Visit Fodor's Pennsylvania Dutch Country Travel Guide
Courtesy of DiscoverLancaster.com
Trek the Foodie Trail
Lancaster County is a great destination for foodies. Start your tour at the indoor Central Market in downtown Lancaster; in operation for more than 275 years, it's crammed with everything from vegetables to donuts. A few blocks away, stock up on libations at Thistle Finch Distillery and Lancaster Brewing Company. Driving around the county, keep an eye out for roadside stands selling specialties such as homemade root beer and shoo-fly pie. Buy cheese and visit the animals at family dairies like Misty Creek Goat Dairy in Leacock, and stop in at vineyards for some unexpectedly good wine, including Waltz Vineyards' Reserve Chardonnay. On Memorial Day weekend, the Great Pennsylvania Flavor Fest brings it all together in Manheim.
PLAN YOUR TRIP: Visit Fodor's Pennsylvania Dutch Country Travel Guide
Courtesy of DiscoverLancaster.com
Taste Some Country Cooking
You might think of all-you-can-eat "Amish" buffets as the sole restaurant option in Pennsylvania Dutch Country, but some serious restaurants aim to show off the region's superb produce. The most serious is Italian ristorante TÈ, an intimate corner of The Inn at Leola Village that stages formal prix-fixe dinners. In the river town of Marietta, the circa-1820s Railroad House Inn is a Victorian-industrial-style go-to for black truffle gnocchi and craft beer. Strong coffee rules at cozy Tomato Pie Café in Lititz, known for its signature dish as well as sandwiches. Outside Lancaster city, The Greenfield's lamb rack and diver scallops match well with worthy cellar-sale wines.
PLAN YOUR TRIP: Visit Fodor's Pennsylvania Dutch Country Travel Guide
Courtesy of DiscoverLancaster.com
Hit the Clubs and Bars
After dinner or a show, relax with Lancaster's mixologists and musicians. Erstwhile hayloft and speakeasy Horse Inn dispenses bespoke cocktails. Pour offers a well-chosen list of wines and craft beers, and fashionable Lancaster Cigar Bar pairs 135-plus blends with a broad library of whiskeys. Music lovers head to Tellus 360 for jams and indie acts; rock club Chameleon hosts local and touring bands. Out in the county, at spots like Columbia Kettle Works in Columbia and Bull's Head Pub in Lititz, you can down some good beer and catch live music on weekends.
Insider Tip: Bube's Brewery in Mount Joy defies categorization, but it's an astonishing place to spend an evening. The 19th-century brewery's multi-level maze of rock-lined cellars has been turned into candlelit dining rooms, and Bube's beer is on tap in the old-school bar and beer garden. The attached Victorian hotel, no longer accepting guests, is used for themed events (think murder-mystery dinners).
PLAN YOUR TRIP: Visit Fodor's Pennsylvania Dutch Country Travel Guide
Courtesy of DiscoverLancaster.com
See a Concert or Play
For a small city, Lancaster has an impressive performing arts calendar: it even supports its own symphony and opera company. The magnificently ornate Fulton Theatre is thought to be the nation's oldest continuously operating theater, and the ultra-modern Ware Center was designed by Philip Johnson. These and other city venues stage Broadway-style productions ranging from musicals (Les Misérables) to drama (Macbeth), and music ranging from classical to cabaret. Dance, experimental theater, and independent film are presented all over town. A few miles away at American Music Theatre, you can catch national acts such as Diana Krall, Jay Leno, and Trisha Yearwood.
PLAN YOUR TRIP: Visit Fodor's Pennsylvania Dutch Country Travel Guide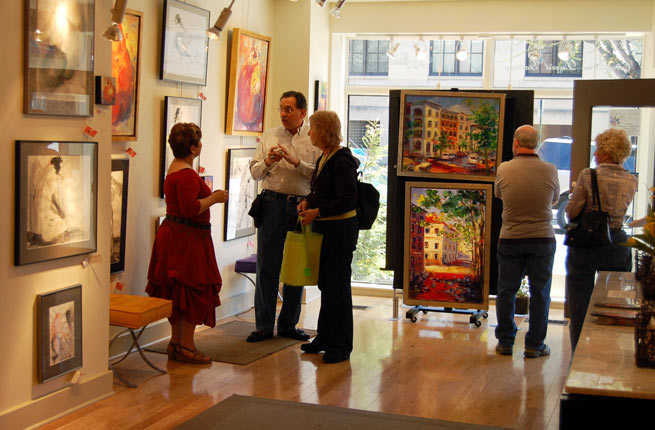 Courtesy of DiscoverLancaster.com
Enrich Your Arty Side
Since the 1990s, visual artists have starred in Lancaster's rise from decline to vitality. Working here are so many painters and sculptors that on First Fridays, 80-plus establishments welcome patrons throughout the evening. On Gallery Row, a two-block stretch of North Prince Street, are more than a dozen galleries, among them topnotch Red Raven Art Company. Around town, spaces such as Sunshine Art+Design represent scores of talented artists, while artisan shops, notably the Pennsylvania Guild Store, sell quality crafts. The Demuth Museum, in the home of early 20th-century modernist painter Charles Demuth, is but one of several fine arts institutions.
PLAN YOUR TRIP: Visit Fodor's Pennsylvania Dutch Country Travel Guide
Courtesy of DiscoverLancaster.com
Score First-Rate Antiques
If frozen-in-time farmland makes you crave antiques, you're in luck. Adamstown, which calls itself "Antiques Capital USA," and environs are famed for an eight-mile strip of marts, some open weekends only. In Reinholds, diggers flock to leafy Shupp's Grove Market, where acres of outdoor vendors peddle almost everything. Nearby, narrowly focused Alternative Furnishings deals in mid-century modern furniture. Denver is home to Oley Valley Architectural Antiques, a high-end salvage store, and vast, varied Renninger's Market, where many of the 375 indoor and 300 outdoor booths open before dawn. In the mood for an auction? Denver's Morphy Auctions holds periodic sales of estate jewelry, fine art, and the like.
Insider Tip: Adamstown holds Antiques Extravaganzas in April, June, and September, when additional dealers and longer hours mean even more shopping.
PLAN YOUR TRIP: Visit Fodor's Pennsylvania Dutch Country Travel Guide
Courtesy of DiscoverLancaster.com
Go Shopping
Just as Gallery Row is known for its art, the 300 block of North Queen Street is known for eclectic shopping. There's mid-century home décor at Space, vintage clothing at Scarlet Willow, and contemporary housewares at Radel & Stauffer. At BUiLDiNG CHARACTER, 35-plus vendors in sell jewelry, crafts made from reclaimed materials, and more in an old warehouse. In Strasburg, browse old books at creaky Moyer's Book Barn (no website) and redware at Eldreth Pottery. A few days a week, poke around to your heart's content at gigantic flea markets like Root's Market in Manheim, and The Green Dragon in Ephrata.
Insider Tip: Between late February and mid-April, towns around the county hold huge weekend "mud sales" to benefit their volunteer fire departments. All kinds of goods, from quilts and furniture to livestock and buggies, are auctioned off, sometimes with several auctions going on at a time.
PLAN YOUR TRIP: Visit Fodor's Pennsylvania Dutch Country Travel Guide
Appalachianviews | Dreamstime.com
Encounter American History
For one day in 1777, Lancaster city was the United States capital. Lewis and Clark studied surveying here before their expedition, and the covered wagon was created in the town of Conestoga. Much of Lancaster County's colorful history is well preserved. The in-town museum of Lancasterhistory.org mounts rotating exhibitions; on the grounds is Wheatland, fifteenth U.S. President James Buchanan's house. Tucked under a corner of downtown's convention center is the Thaddeus Stevens & Lydia Hamilton Smith Historic Site, an Underground Railroad hideout. Among other locales, you can tour Ephrata Cloister in Ephrata, home to a celibate eighteenth-century community, and Wright's Ferry Mansion in Columbia, home to a Quaker businesswoman, botanist, and confidante of Benjamin Franklin.
PLAN YOUR TRIP: Visit Fodor's Pennsylvania Dutch Country Travel Guide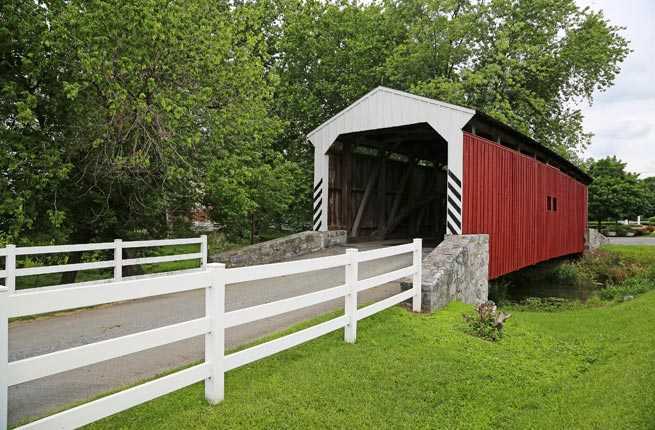 Mkojot | Dreamstime.com
See the Scenery
There's no doubt about it: Lancaster County is just plain picturesque. Farm silos and stone houses punctuate the rolling landscape, and 29 covered bridges span gurgling creeks and forested hollows. Avoid the Route 30 tourist strip and busy routes 222 and 283 north of the city, and you're guaranteed a pretty drive. To see the patchwork from above, take to the skies with Smoketown Airport's scenic airplane rides. In the city, walk tree-shaded streets lined with colonial-era buildings and Victorian homes. Native son C. Emlen Urban added panache to the town in the 1880s through the 1920s, designing buildings such as the Italian Renaissance Revival Griest skyscraper and the Beaux-Arts Watt & Shand Department Store, both on Penn Square.
PLAN YOUR TRIP: Visit Fodor's Pennsylvania Dutch Country Travel Guide
Brian Evans / DiscoverLancaster.com
Discover One-of-a-Kind Museums
You won't find a museum of kazoos or potatoes in Lancaster County, but the area has its share of institutions dedicated to preserving slender slices of the past. Visitors to the Railroad Museum of Pennsylvania in Strasburg are dwarfed by 1870s–1970s behemoths. In Kinzers, the Rough & Tumble Historical Association, open some weekends, restores steam- and gas-powered machinery from as far back as the 1860s and holds tractor pulls. Boasting North America's largest such collection, Columbia's National Watch & Clock Museum exhibits timekeeping devices from around the world. At the American Military Edged Weaponry Museum in Intercourse, hundreds of knives, swords, and bayonets from colonial through modern times are on display.
PLAN YOUR TRIP: Visit Fodor's Pennsylvania Dutch Country Travel Guide
Courtesy of DiscoverLancaster.com
Connect With Nature
Lancaster County's beauty commands you to get outdoors. Nature calls in the best way, whether you want to go birding, hot-air ballooning, or sunbathing in Lancaster County Central Park. A walk in a preserve such as Tucquan Glen in Holtwood is an opportunity to see the county's vivid wildflowers and lush forest, or zoom through the trees at Refreshing Mountain Canopy Ziplines in Stevens. For fauna, head to Speedwell Forge and the Wolf Sanctuary of Pennsylvania, which shelters rescued wolves from around the country. Eastland Alpacas in Mount Joy offers a cuddlier experience: hug the sweet critters and shop for ultra-soft clothing in the farm store.
PLAN YOUR TRIP: Visit Fodor's Pennsylvania Dutch Country Travel Guide
Courtesy of DiscoverLancaster.com
Raise Your Heart Rate
With a minor-league baseball team, a polo club, and a thousand ways to sweat, Lancastrians love their sports. Chickies Rock Park, between Columbia and Marietta, has some excellent climbing; the Northwest Lancaster County River Trail takes walkers and bicyclists through the park along the Susquehanna. Hikers tackle the Conestoga Trail System, a 63-mile north-south route. If you prefer wheels, rent a bike at Intercourse Bike Works in Intercourse, or join one of their guided rides. Bad weather? Buy a day pass to Spooky Nook Sports in Manheim, a fourteen-acre former warehouse with a massive fitness center, state-of-the-art climbing walls, basketball courts—you name it—plus a boutique hotel and restaurant.
PLAN YOUR TRIP: Visit Fodor's Pennsylvania Dutch Country Travel Guide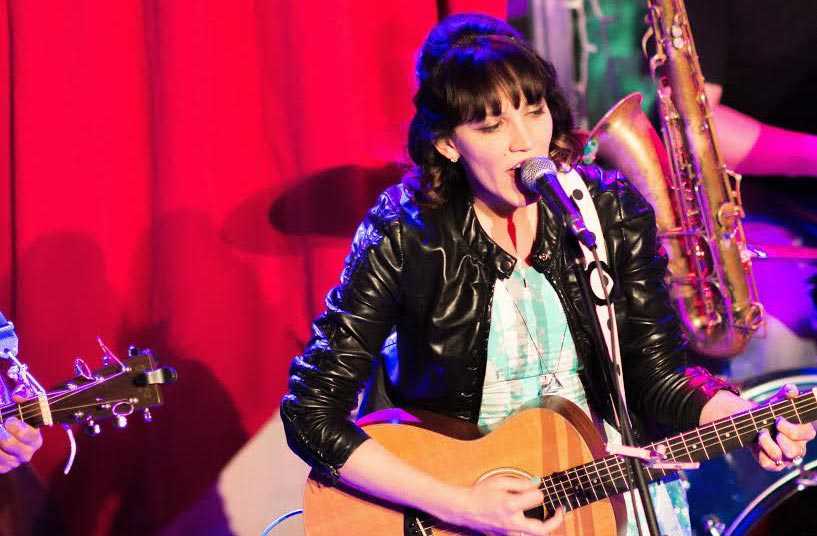 Courtesy of DiscoverLancaster.com
Go to a Festival
Year-round, the towns and villages of Lancaster County throw special events where you can scratch your particular itch, whether it's quilts or tomatoes or ice sculpture. February's multivenue Lancaster Roots & Blues Festival warms up downtown. Each May, the Spring Gulch Folk Festival in New Holland assembles Americana performers for four days of music. In August, the Lancaster Craft Beer Fest draws beer lovers to town with brews from 50-plus independent breweries. September in Ephrata means the Ephrata Fair, an old-school event where 4-H kids show off their livestock and the midway jangles into the night. The winter holidays twinkle at the Marietta Candlelight Tour of Homes, which includes carriage rides and strolling carolers.
When to Go: In Lancaster County, the crowded high season stretches from May through October. The shoulder seasons of March–April and November–December are much mellower, and tourism bottoms out in January and February.
PLAN YOUR TRIP: Visit Fodor's Pennsylvania Dutch Country Travel Guide