Derek Balarezo
Some people venture uptown for the landmarks, for the quiet northern stretches of Central Park, the grandeur of Columbia University, and gigs at the Beacon Theater. But you should also board an uptown train for the food. Restaurants from the Upper West Side to west Harlem all have a certain neighborhood friendliness and genuine hospitality that makes customers feel appreciated. If you're tired of downtown waiters rushing you through your dinner to turn the table, it's time to try some of these exceptional uptown restaurants.—Jessica Colley Clarke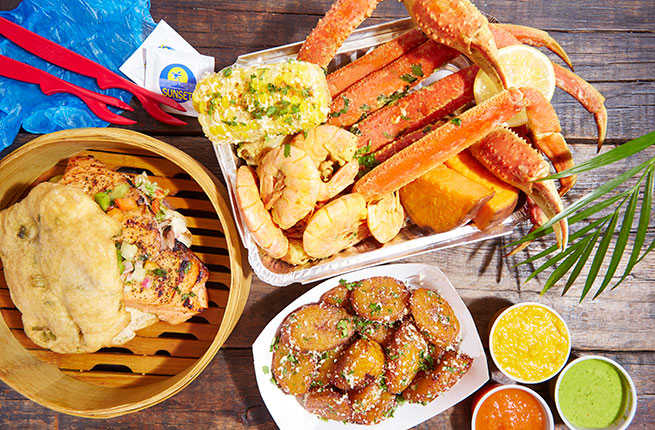 Theodore Samuels
Lolo's Seafood Shack
This shack serves serious grub. Before you even get to the seafood, there's the tender smoked chicken wings with achiote glaze and the wok-seared cauliflower with garlic crema (be safe: order two). In this informal restaurant, don't be afraid to use your hands for digging into peel-and-eat shrimp with coconut curry sauce or snow crab legs with garlic butter. In season, bring your jerk ribs into the back garden to eat outdoors. And don't forget to try the johnnycakes (a kind of cornmeal flatbread served with honey butter).
PLAN YOUR TRIP: Fodor's Harlem Guide
Jenn Grossman
BLVD
Set beneath a brownstone on Lenox Avenue, BLVD Bistro is a cozy destination for American soul food made with care. There are many places in Harlem to find fried chicken and biscuits, but few match the elevated fare from chef Carlos Swepson's kitchen. If you can look past the fried chicken (why not get an order for the table?) other outstanding dishes include barbecue baby back ribs and jumbo shrimp and grits.
PLAN YOUR TRIP: Fodor's Harlem Guide
Sylvia's
The original Harlem destination restaurant, Sylvia's satisfies with soul food for breakfast, lunch, or dinner. It would be easy to make a meal out of the addictive side dishes alone (from baked macaroni and cheese to collard greens to okra and tomato gumbo), but meat dishes like fried chicken and waffles or smothered pork chops can't be ignored. Daily specials are also worth planning a visit around—oxtail is served on Tuesday and Wednesday.
PLAN YOUR TRIP: Fodor's Harlem Guide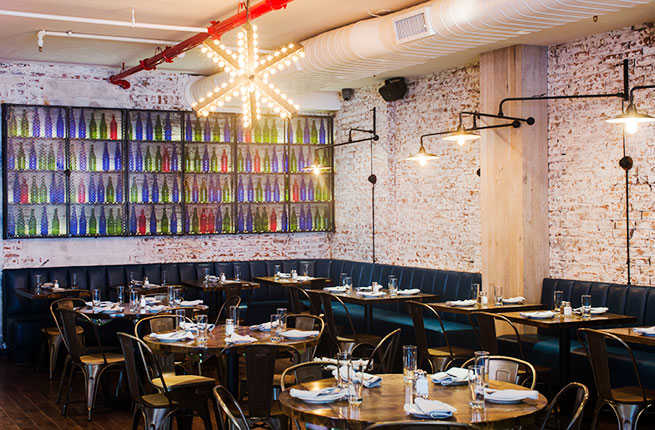 Liz Ligon
Row House
The buzz of west Harlem's Restaurant Row—Frederick Douglass Boulevard—is often concentrated at Row House, a small-plates spot from the team behind the nearby Harlem Tavern. Narrowing down the choices can be a challenge: Lobster croquettes or fish tacos with cilantro and lime? Truffle grilled cheese or braised short ribs? This restaurant is notably in touch with how New Yorkers want to eat now, from the carefully executed comfort classics to the tasty cocktail list.
Insider Tip: After dinner, check out the speakeasy-style bar downstairs.
PLAN YOUR TRIP: Fodor's Harlem Guide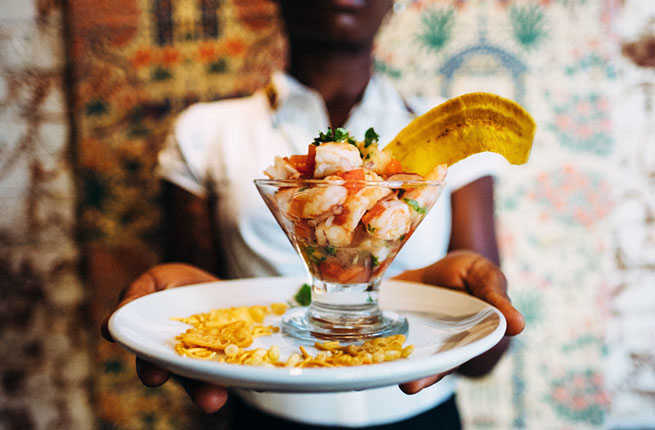 Derek Balarezo
Chaiwali
Walking by Chaiwali almost guarantees you will stop in—this restaurant emits the savory fragrances of India that immediately inspire a craving. To start, there are classic samosas with homemade chutney and smoked eggplant dip served with naan bread. Main dishes include good options for vegetarians, such as Kerala vegetable stew, in addition to meat and seafood dishes from tender Vindaloo lamb chops to spicy shrimp and chickpea curry.
PLAN YOUR TRIP: Fodor's Harlem Guide
Othello Banaci
Ponty Bistro
French and African cuisine fills the menu at Ponty Bistro, a neighborhood restaurant with bright décor. A meal could begin with an artisanal cheese platter or three-cheese gougères for a French feel, or move in a different direction with Dakar chicken wings or crispy tuna with pickled soy ginger vinaigrette. It's easy to fill up on appetizers, but save room for the grilled shrimp curry over saffron coconut rice or grilled whole branzino with sweet plantains.
PLAN YOUR TRIP: Fodor's Harlem Guide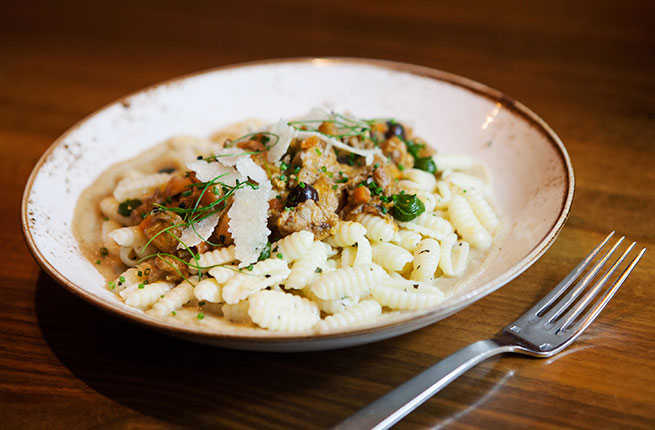 Megan Swann
Tessa
Before a reservation at Tessa, arrive early for a glass of Chablis or a cocktail at the bar. From cauliflower fritto misto (with Madras curry, turmeric, and yogurt) to octopus a la plancha, this kitchen consistently produces dishes that make you slow down and appreciate the flavors. The rabbit cavatelli is so exceptional you won't want to share a single bite, unless your dining companion ordered the Berkshire pork chop—that may be an even trade.
PLAN YOUR TRIP: Fodor's Upper West Side Guide
Matt Dutile
Red Rooster
An instant classic since it opened in 2010, chef Marcus Samuelsson's Red Rooster is one of Harlem's most popular restaurants. This fact doesn't take away from the restaurant's spirit or quality—it has retained its place in the hearts of locals with addictive hot wings, mac-and-cheese with collard greens, and fried chicken and waffles. Evenings are lively, particularly at the horseshoe-shaped bar, but Sunday brunch with live music and flowing cocktails is particularly special.
PLAN YOUR TRIP: Fodor's Harlem Guide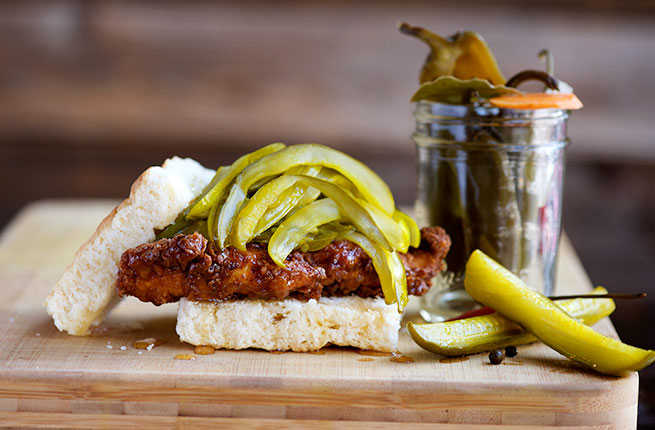 Jacob's Pickles
Jacob's Pickles
You'll find an impressive variety of pickles here, from sour green tomatoes to bright red beets to big dill kosher cukes. But pickles are really just the warm-up for some serious comfort food including mushroom mac-and-cheese, low country meatloaf, and fried chicken biscuit sandwiches. Pair your meal with a beer from the long list of American craft beers from New York, Maine, Michigan, and beyond.
PLAN YOUR TRIP: Fodor's Upper West Side Guide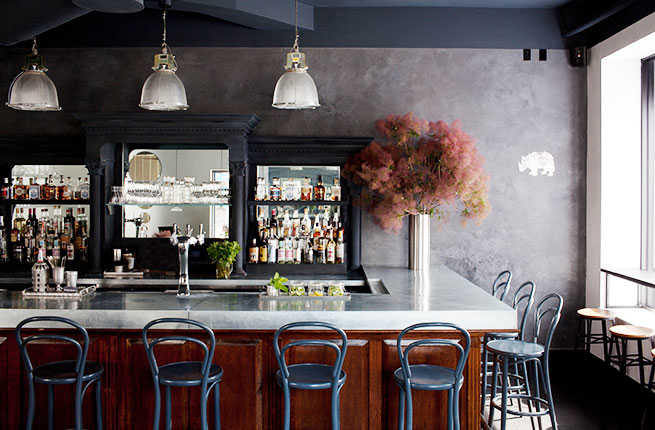 Vinateria
Vinateria
An outside table at Vinateria is great place to spend a few hours. The French toast served at brunch is reason enough to hop aboard an uptown A train, but dinner dishes are equally attractive. Try the spicy veal meatballs or black spaghetti with octopus and breadcrumbs.
PLAN YOUR TRIP: Fodor's Harlem Guide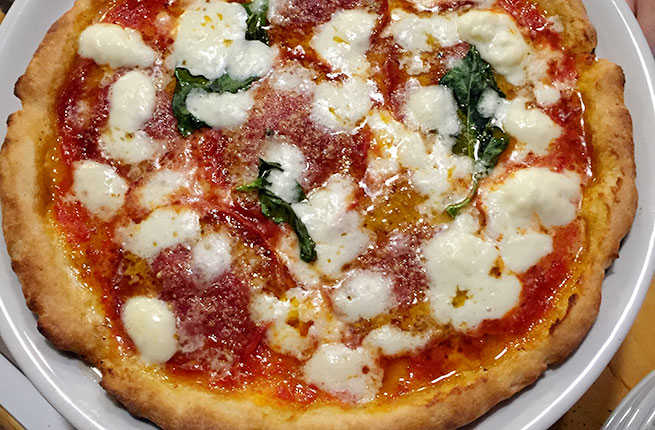 Sottocasa
Sottocasa
Italian for "under the house," Sottocasa is a Neapolitan-style pizzeria located beneath one of Harlem's pretty brownstones on Lenox Avenue. Here, you'll get a warm, uptown welcome from the owners, who greet customers from behind the bar.
The specialties here include margherita pizza and tiramisu.
PLAN YOUR TRIP: Fodor's Harlem Guide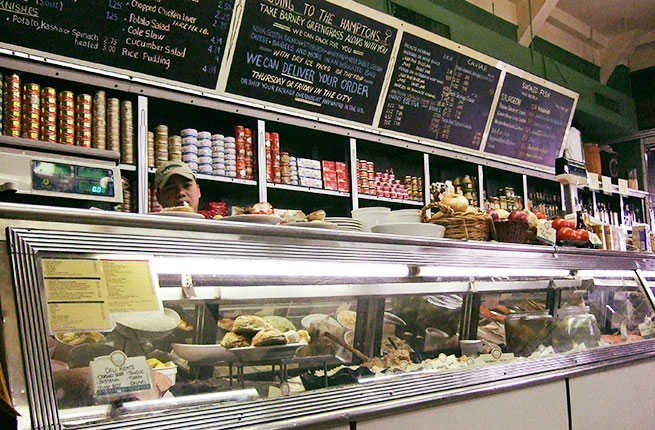 Barney Greengrass
Since 1908, New Yorkers have gotten their bagel and smoked fish fix at this Upper West Side institution. Eggs are always better with a side of sturgeon, Nova Scotia salmon, or whitefish served with a bagel or bialy. Triple-decker pastrami sandwiches and homemade matzo ball soup provide alternatives to fish. Casual and no frills, this is a neighborhood favorite for pumpernickel bagels, caviar, herring, and more.
PLAN YOUR TRIP: Fodor's Upper West Side Guide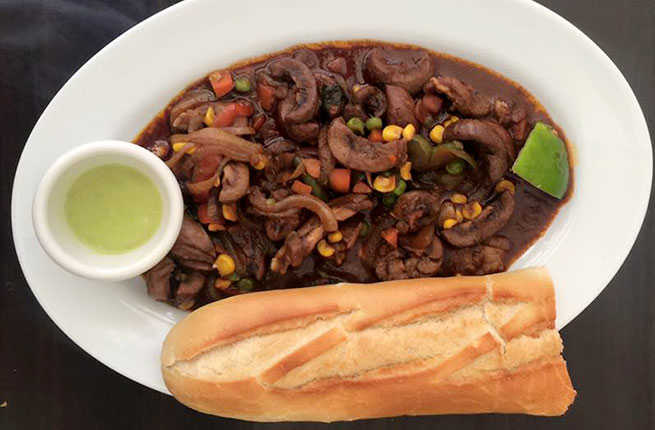 Safari
Safari
On 116th Street, experience a taste of East Africa with Safari, a Somali restaurant. Affordable and casual, this restaurant serves up big portions of slow-cooked mango curry chicken and chicken suqaar, a traditional spicy chicken stew. Anything with the homemade chapatti bread is a must-order, from the sandwiches stuffed with chicken or beef to an appetizer stuffed with fresh veggies and cilantro aioli.
PLAN YOUR TRIP: Fodor's Harlem Guide
Lcc54613 | Dreamstime.com
Jin Ramen
With two uptown locations—in Harlem and on Amsterdam Avenue and 82nd Street—Jin Ramen dishes out one of the neighborhood's best bowls of noodles. Steamed pork buns and blistered shishito peppers are a quality start to a meal where ramen steals the show. Choose a classic tonkotsu (pork bone broth) ramen with braised pork belly and a soft-boiled egg, or opt for other popular bowls including miso ramen and green coconut Thai curry ramen.
PLAN YOUR TRIP: Fodor's Upper West Side Guide