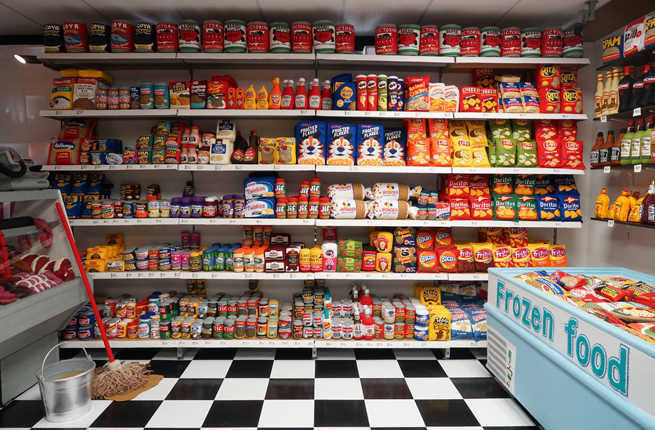 Photos via halopiggart
The Standard, High Line Hotel in New York City presents 8 'Till Late, a convenience store offering a different variety of commodities: handmade felt bodega merchandise!
halopiggart
Artist Lucy Sparrow created the pop-up art show featuring bodega collectibles as an homage to British corner stores, intended to draw attention to the demise of traditional UK mainstays.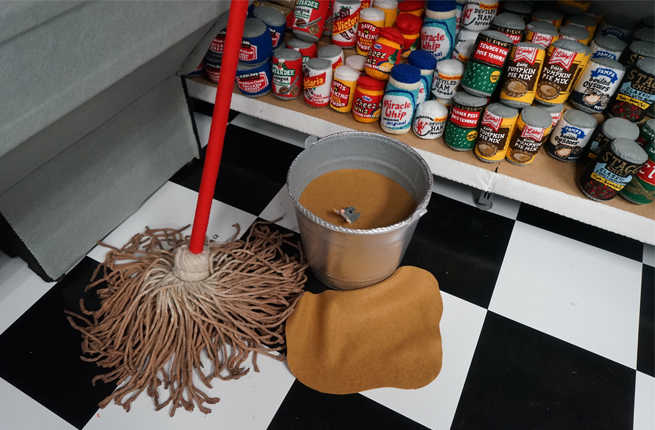 halopiggart
The plush products are incredibly detailed—everything from candy to cleaning products are hand stitched and painted to perfection. Of the work, Sparrow says: "I think the appeal of doing shows like this is that the viewer finds it hard to believe, the amount of detail. People get really overwhelmed when they come in. Not so many people would be bothered to do that, but that's the thing that separates it from if you were going to make things out of felt and sell them on Etsy—it consumes your entire life. There's no measure of what's too much."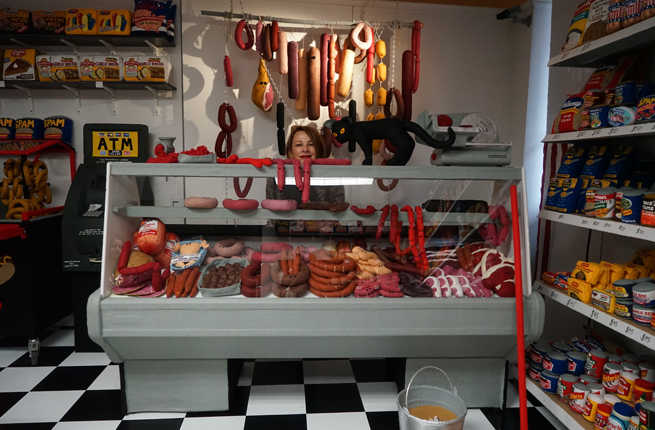 halopiggart
Check out the deli counter.
halopiggart
A variety of cleaning products.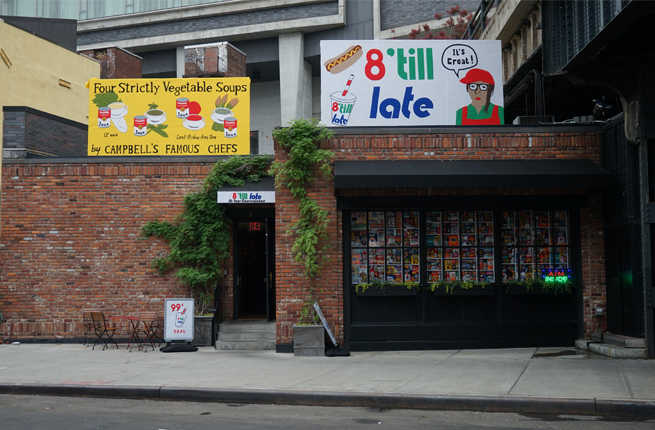 halopiggart
From 8 'Till Late: It's Great!
halopiggart
A nip of liquor with a padded bite.
halopiggart
Frozen treats!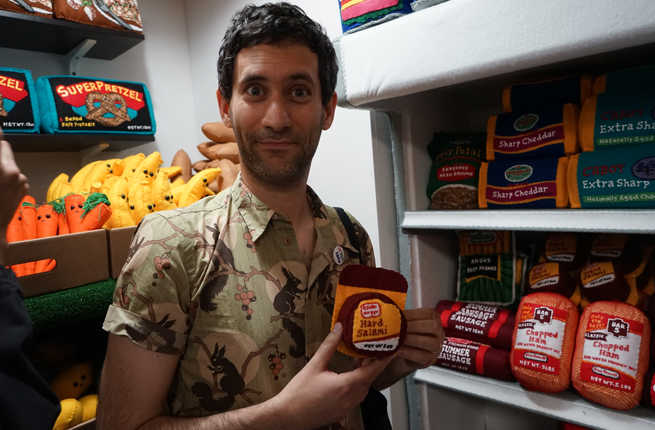 halopiggart
Produce runs $25 per veg – an excellent deal!
halopiggart
Shop for a few items daily from June 6 to June 30 from 8 am to 8 pm. Check out Fodor's Review of the Standard, High Line Hotel and plan your visit with Fodor's NYC Travel Guide.