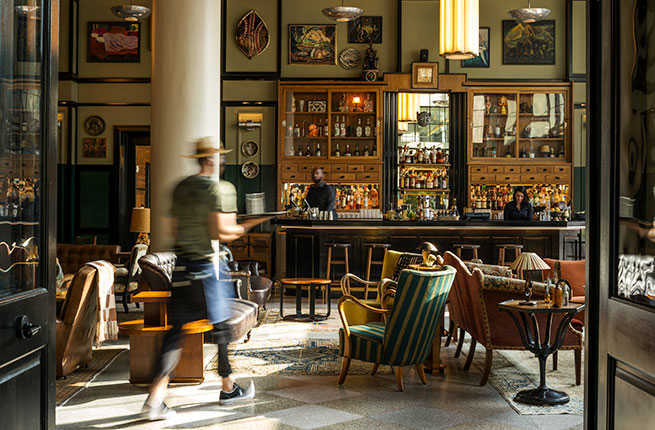 Fran Parente
It's a small town with a big reputation, and NOLA lovers know there's a lot more to the city than Bourbon Street, brass bands, and beads. If you're ready to trade beignets for Vietnamese meat pies, the French Quarter for Algiers Point, and jazz music for a comedy showcase, check out this list off 15 off-the-beaten-path suggestions for New Orleans, from avant-garde entertainment to nature adventures out of town, and so much more.—Cameron Quincy Todd
Over the past few years, New Orleans has grown increasingly bike-friendly. The year-old Lafitte Greenway connects City Park to the French Quarter, as both a convenient way to travel and a scenic route. Begin a bike ride in City Park, or along the lakeshore, and end in Louis Armstrong Park or at the Mississippi waterfront. New bike rental companies have popped up around the Faubourg Marigny and Mid City (Dashing Bicycles on Broad Street, Alex's Bikes in the Faubourg Marigny), while convenient long-time rental stands still exist throughout the French Quarter. Across the lake, the Tammany Trace, a 30-mile bike and hiking trail, takes you through swampland and marsh vistas—and can drop you at the Abita Brewing Company around mile 4.
PLAN YOUR TRIP: Visit Fodor's New Orleans Travel Guide
Rock 'n' Bowl
Rock 'N' Bowl isn't just for bowling enthusiasts: the venue features two bars, delicious burgers, a Ping-Pong table, and dance floor. The decor and general charm is reminiscent of an old dance hall or large barn, and the music shows likewise feel more like a friendly hoedown than a concert. The stage hosts a variety of theme nights, most popular among them zydeco, southern Louisiana's unique Creole rock, famous for its lively accordion and washboard sounds. There's live music Wednesday through Sunday, with Thursday nights dedicated to "zydeco, Cajun, and swamp pop." Saturday is a good night to catch local funk, blues, and rock acts.
PLAN YOUR TRIP: Visit Fodor's New Orleans Travel Guide
NOLA Brewing
Besides serving high-quality craft beer, the few breweries that have popped up around town in recent years often host food trucks, lawn games, and live music. On Saturday afternoons, Mid City residents mingle at Second Line Brewery to listen to music, sip IPAs, and eat hot dogs or tacos from the rotating local food trucks. The Tap Room at NOLA Brewing in the Lower Garden District is a longtime favorite, and still the biggest: two stories, with a large selection of beers, a game room, and a kitchen serving McClure's barbecue. Urban South Brewery on Tchoupitoulas street, the latest newcomer, hosts a free crawfish boil and beer tasting on Thursdays in the spring.
PLAN YOUR TRIP: Visit Fodor's New Orleans Travel Guide
Crystal Shelton
Most big-screen multiplexes are far out of city limits, and the in-town movie scene is boutique and indie. Small theaters are often architectural wonders, each with their own quirky culture, careful pick of flicks, and libations and treats. The newest addition is the Broad Theater, housed in a Spanish Mission–style building that last housed a boxing gym. The opulent concessions room has a full bar, and the theater's four screens usually play three indie films and one blockbuster. The growing arts and entertainment district on Oretha Castle Haley Boulevard hosts the Zeitgeist Multidisciplinary Arts Center, a small one-screen theater playing foreign and indie films, often with a socially conscious theme. The cutest theater in the city might still be Prytania Theater, tucked on a quiet uptown street. Check Prytania's website for fun events and festivals, like the Late Night Series, when the theater puts on cult classics on Fridays at midnight.
PLAN YOUR TRIP: Visit Fodor's New Orleans Travel Guide
Canoe and Trail Adventures
An alternative to the touristy and often costly airboat, canoe trips offer a quiet nature escape. Canoe and Trail Adventures leads trips through a variety of Louisiana swampland, with expert guides providing insight on swampland history, environment, and wildlife. Be prepared for alligator, turtle, and osprey sightings, among other wildlife. Head out with a group for an afternoon, or sign up for a Moonlight Paddle, a nighttime picnic adventure held monthly on Saturdays on or around the full moon.
PLAN YOUR TRIP: Visit Fodor's New Orleans Travel Guide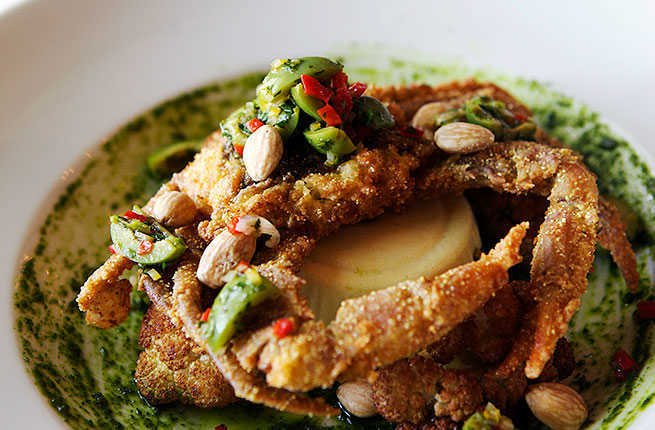 Graham Blackall
A trip across Lake Pontchartrain is worth it just for the chance to cross its 23-mile causeway. Second only to the Jiaozhou Bay Bridge in Chinaas the longest bridge over water in the world, the causeway is long enough to have its own police force and host a marathon, as it did for many years. Right over the bridge is the newly renovated Fontainebleau State Park, with a beach, nature trails, campgrounds, and cabins for rent. The north shore of Lake Pontchartrain is certainly quieter, and at times more rustic, than New Orleans, but restaurateurs have taken advantage of these elements. Eat at La Provence, Besh's French country–style restaurant in Lacombe (a mile past Fontainebleau State Park), complete with its own garden and working farm to stroll through while waiting for a table.
PLAN YOUR TRIP: Visit Fodor's New Orleans Travel Guide
Carla Rogers-Spann
It makes sense that a city known for flair, costumes, and performance would have no shortage of drag shows. During Southern Decadence—New Orleans's own Pride festival held over Labor Day weekend—you'll find a packed schedule of lively shows at gay bars throughout the French Quarter and Faubourg Marigny. Any time of year, check the weekly schedule at 3 Keys, an intimate venue inside The Ace Hotel (Carondelet St.), for performances by local favorite Neon Burgundy. Neighborhood gay bars like Tulane Avenue Bar (Mid City ) and GrandPre (Faubourg Marigny) host showcases on Friday or Saturday nights.
PLAN YOUR TRIP: Visit Fodor's New Orleans Travel Guide
Longue Vue House and Gardens
Though it's not hard to work up a sweat in this humid city, exercise classes can be a great way to have fun while burning off the beignets. The Longue Vue House and Gardens, a historic mansion with a beautifully landscaped system of 14 separate gardens, collaborates with local studios to hold garden yoga monthly on Sundays, and barre classes and morning meditation sporadically throughout the month as well (see calendar). Every Tuesday evening, the Nola Yoga Loft hosts an all-levels yoga class followed by a wine and cheese dinner on their balcony. Have your vinyasa with a view of the Mississippi River at the Yoga Social Club's free Thursday night class in Crescent Park.
PLAN YOUR TRIP: Visit Fodor's New Orleans Travel Guide
Fran Parente
Hotel hopping is popular among locals, who know that some of the best food, drink, city views, and poolside hangs happen in the largely concentrated district of hotels spreading out from Canal Street in the CBD. At The Roosevelt Hotel, sip a classic Sazerac, relax in the lobby, or go to a pizza happy hour. Have a drink on the 11th floor of The Westin for the best view of the city's crescent. At The Old No. 77 Hotel & Chandlery, shop locally or dine at Compere Lapin, Top Chef favorite Nina Compton's extraordinary ode to St. Lucia and New Orleans. The rooftop pool at The Ace Hotel is open to the public and features a full bar, with gourmet snacks and tropical-themed craft cocktails.
PLAN YOUR TRIP: Visit Fodor's New Orleans Travel Guide
Dong Phoung Bakery
New Orleans East has had a hard time recovering from Hurricane Katrina, and many parts are desolate and underdeveloped. Still, the area is rich in cultural and historical elements for those seeking a deeper understanding of New Orleans and the Gulf Coast region. One such landmark is Fort Macomb, a 19th-century military fort built after the War of 1812, and occupied by both the Confederate and Union armies during the Civil War. You might recognize the moss-covered ruins more recently from the first season of HBO's True Detective, or Beyonce's visual album Lemonade. New Orleans chefs make the trek out East to the famous Dong Phuong Bakery (Interstate 90, on the way to Fort Macombe), a delicious Vietnamese bakery that supplies baguettes for many well-known restaurants in the area, as well as traditional Vietnamese fare and an eclectic assortment of sweet and savory pastries.
PLAN YOUR TRIP: Visit Fodor's New Orleans Travel Guide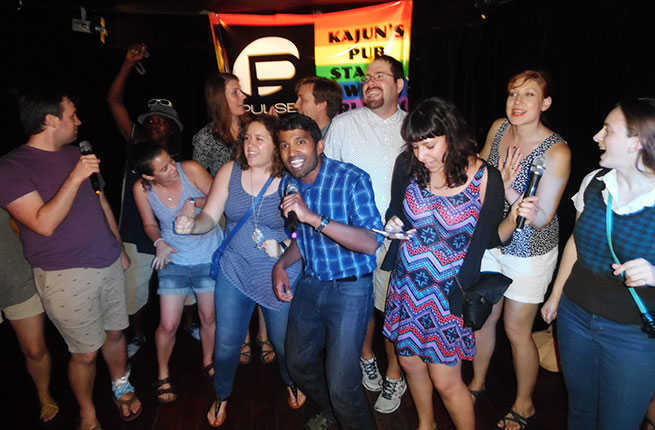 Kajuns
Whether you're belting it out at a late-night dive, a Bourbon Street hot spot, or a college pub, karaoke is a surefire way to rub shoulders with locals and round out a rowdy night in New Orleans. A young crowd flocks to Kajun's Pub on St. Claude, often late, after dinner or a show at one of the art district's other happening spots. Uptowners go to Igor's Buddha Belly on Magazine Street, a popular karaoke spot and one of those New Orleans specialties that is both bar and laundromat. For an alternate experience, check out the piano bar in the back of Lafitte's Blacksmith Shop and sing along to Billy Joel and Elton John hits with the rest of the French Quarter crowd.
PLAN YOUR TRIP: Visit Fodor's New Orleans Travel Guide
The Howlin Wolf
The comedy scene in New Orleans is smaller than cities like Chicago or New York, but certainly active, and a fun alternate way to spend a night in town. The scene revolves around themed showcases and open mics, popular at spots like Twelve Mile Limit (Mid City), Howlin' Wolf (Warehouse District), and Hi-Ho Lounge (St. Claude). If you're lucky, you'll catch Louis CK, Hannibal Burress, or other popular comedians, who are known to pop in to these open mics and test out new material when in town.
PLAN YOUR TRIP: Visit Fodor's New Orleans Travel Guide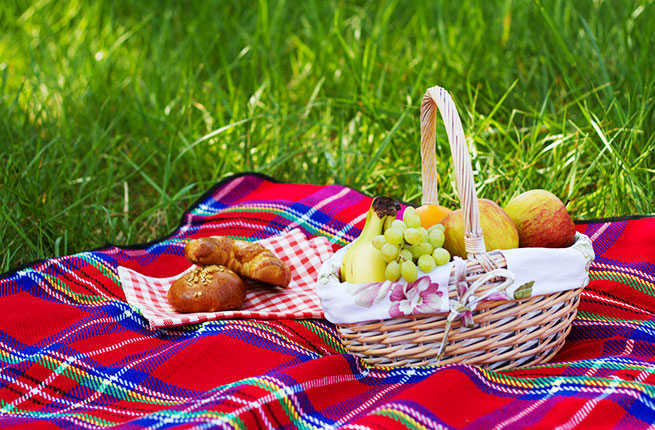 Gdolgikh | Dreamstime.com
With gorgeous waterways and green spaces throughout the city (and a law that lets you enjoy beer and wine outside), New Orleans is a perfect picnic spot for an alternative afternoon or early evening experience. When the weather is nice (which it usually is), you'll see many locals out enjoying these areas as well, while playing music, boating, or boiling crawfish. If you're in Mid City or the Esplanade Avenue area, shop for wine and cheese at Pearl Wine Co. (Orleans Ave.) and head to City Park or Bayou St. John. If you're in the Faubourg Marigny or Bywater, go to Faubourg Wine on St. Claude Ave. for your libations and gourmet snacks, then walk down to Crescent Park to watch the barges glide down the Mississippi.
PLAN YOUR TRIP: Visit Fodor's New Orleans Travel Guide