Hawaii Tourism Authority (HTA) / Tor Johnson
Hawaii can get pretty pricey, between airfare, hotel rooms, food, and activities once you're on the islands. Luckily, if you know where to look you can fill your days with excursions that won't break your budget. All beaches in the state are public, so you can enjoy free swimming, walking, and sunbathing on any sandy strip. But for a unique Big Island experience, here are our favorite activities for under $15.
You'll need a car for most of these (rentals start at $22 a day)—the Big Island has its name for a reason. This list starts on the Hilo side and travels north and west to the Kona side. For a full experience, we recommend visiting both sides of the island.
Other suggestions? Add your budget Big Island ideas in the comments. By Jess Moss
Hawaii Tourism Authority (HTA) / Tor Johnson
Watch volcanoes in action at Hawaii Volcanoes National Park
Cost: $10 per vehicle, $5 per individual on foot/bicycle
Learn more: Hawaii">
Jess Moss
Soak or swim in a thermally heated natural pool in Puna
Location: Puna
Cost: Free
Learn more: Ahalanui"> and Kapoho">
Jess Moss
Shop for local crafts, produce, and food at the Hilo Farmers' Market
Location: Hilo
Cost: Free entry
Learn more: Hilo">
Tony Cataldo / iStockPhoto
Take in the views on a scenic drive along the Hamakua Coast
Location: Hamakua">
Cost: Free
Learn more: Hamakua">
Sunny Takeishi/BIVB
Gaze at the sunrise, sunset, or stars from the summit of Mauna Kea
Location: Mauna">
Cost: Free
Learn more: Mauna">
Jess Moss
Learn the paniolo (cowboy) way at Anna Ranch in Waimea
Location: Waimea
Cost: $10
Learn more: Anna">
Kirk Lee Aeder/Courtesy Hawaii Tourism Authority
Go snorkeling from the shore to see colorful coral and sea life
Location: Whole island
Cost: Free plus around $7 for daily gear rental
Learn more: Big">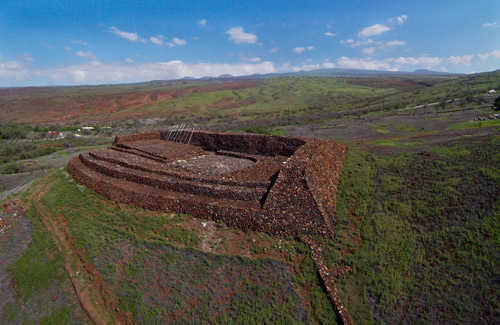 Courtesy National Park Service
Learn about King Kamehameha at Puukohola Heiau National Historic Site
Location: Kohala">
Cost: Free
Learn more: Puukohola">
James L. Wing
Join a nightly manta ray talk and viewing at Sheraton Keauhou
Location: Kailua-Kona
Cost: Free (and open to non-hotel guests)
Learn more: Sheraton">
Jess Moss
Sip a local brew and listen to live music at Kona Brewing Co.
Location: Kailua-Kona
Cost: $4.25-$5.25 per glass, $9 for a sampler of 4 beers
Learn more: Kona">
Jess Moss
Spot birds and sea turtles on a coastal walk at Kaloko-Honokohau National Historical Park
Location: Kailua-Kona
Cost: Free
Learn more: Kaloko-Honokohau">
Tor Johnson/Courtesy Hawaii Tourism Authority
Tour a Kona coffee farm and see how coffee is harvested and produced
Location: Kona">
Cost: Free for most tours
Learn more: Kona">
Jess Moss
Explore a safe haven for ancient law-breakers at Puuhonua o Honaunau National Historical Park
Location: Kona">
Cost: $5 per vehicle, $3 per individual on foot/bicycle
Tor Johnson/Courtesy Hawaii Tourism Authority
Fuel up like a local by ordering an ono (delicious) plate lunch
Location: Whole island
Cost: Around $7 to $10
Learn more: Plate">
Hawaii Tourism Japan (HTJ)
Have a picnic lunch on a black (or green) sand beach
Location: Kau
Cost: Free
Learn more: Punaluu"> and Papakolea">