Mila Atkovska / Shutterstock
In recent years, Dubrovnik—along the Adriatic Sea, Croatia's Riviera—has evolved into a hot spot for beach lovers, culture seekers, and island hoppers, with props from celebrities like Richard Gere, Kevin Spacey, and Jay-Z and Beyoncé. As a refreshing alternative to other European seaside communities, here are seven reasons—from new luxury hotels to Game of Thrones tours—to book a trip to Dubrovnik. The best time of year to check out this seaside locale is from spring to fall, when temps hover between the 60s and 80s and golden hours of sunlight are perfect for beach lounging and al fresco meals (fresh seafood paired with Croatian wines). —Kristine Hansen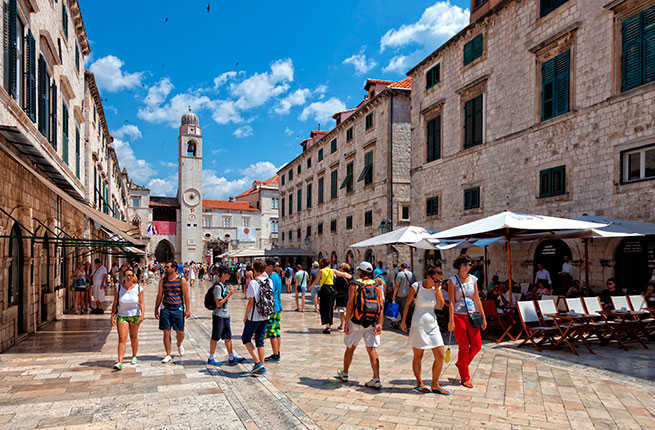 Nightman1965 / Shutterstock
Put on your walking shoes because this walled city—also a UNESCO World Heritage Site—is filled with wonders. Pick up beauty products such as natural rose hand cream or peruse ancient lab equipment at Europe's oldest working pharmacy that dates back to 1317. The Old Pharmacy, is located inside a Franciscan monastery that's open for tours. Stroll the chic shops for souvenirs unique to Croatia, such as red-coral jewelry at Clara Stones. After a day of shopping and walking, sit down at an outdoor café along Old Town's port. Konoba Lokanda is a great spot for a typical Dalmatian lunch of black risotto, baby squid, prawns, octopus salad, and, for dessert, rožata (similar to flan), while watching the boats sail by.
PLAN YOUR TRIP: Visit Fodor's Dubrovnik Guide
Tenetsi | Dreamstime.com
Given Dubrovnik's position along the Adriatic Sea, it's not that difficult to island-hop with the help of ferries and charter boats. Lopud, which is part of the Elafiti Islands, is a locals' favorite for its laid-back feel, with cafés, kayak rentals, a botanical garden, and friendly residents. During the summer there is a car ferry and a passengers-only ferry run by Jadrolinija making the 45-minute trip. Or take a daylong boat ride from Old Town to three of the Elafiti Islands (Lopud, Kolocep, and Sipan) through Dubrovnik Daily Sailing, which includes lunch at a local tavern.
PLAN YOUR TRIP: Visit Fodor's Dubrovnik Guide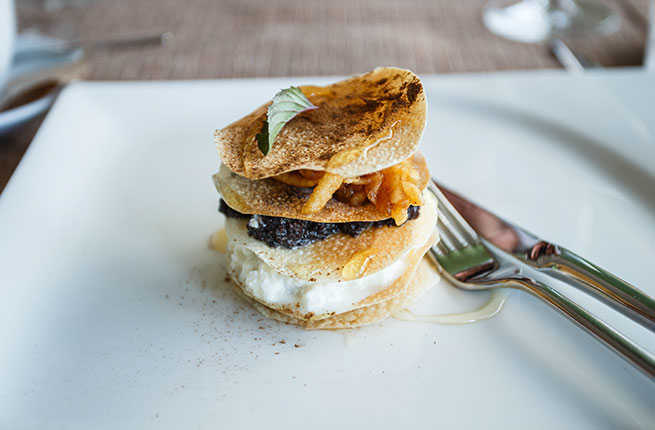 Bojan Haron Markicevic/Croatian National Tourist Board
Those with a sweet tooth will love the snack-sized treats that are native to Dubrovnik, such as kotonjata, a jelly-like dessert that's crafted from dunja, a local fruit that's both sweet and bitter. Orancini are candied strips of orange peels. And a meal wouldn't be complete without a wedge of mantala, a cake with almonds, syrup, and cinnamon, in a cool purple hue.
PLAN YOUR TRIP: Visit Fodor's Dubrovnik Guide
Mila Atkovska / Shutterstock
Are you a fan of the HBO series Game of Thrones? Then you'll be interested to know that not only were many of the Westeros, King's Landing scenes filmed in Dubrovnik's Old Town (a walled city), but a guide will take you to them. The two-hour Game of Thrones walking tour departs daily in Old Town. One of the sites visited on the tour is the Pile Gate, where King Joffrey endured a riot and dung was thrown in his face.
PLAN YOUR TRIP: Visit Fodor's Dubrovnik Guide
Sheraton Hotels & Resorts
Starwood's first hotel opened in Croatia last August. The Sheraton Dubrovnik Riviera, tucked into a boxy half-moon-shaped white building overlooking an outdoor pool, is proof that Dubrovnik's hotel scene is going glam. Many of the 251 rooms feature balconies overlooking the Adriatic Sea, and the Piano Bar's terrace is filled with couches to further take in the view while sipping local wine and beer. On the ground floor are a spa and an indoor pool.
PLAN YOUR TRIP: Visit Fodor's Dubrovnik Guide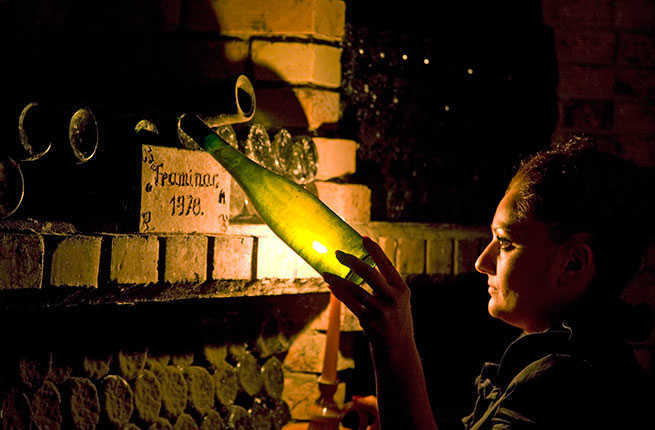 Mario Hlaca/Croatian National Tourist Board
Croatian wines—from familiar grape varietals like chardonnay to lesser-known Postup Mare, a dry red wine—are gaining traction in the United States thanks to increased distribution. But if you head to the place of origin, you can easily sip through the country's best, a mix of reds and whites that pair perfectly with local dishes like black risotto with cuttlefish. D'Vino Wine Bar in Dubrovnik's Old Town is a great place to give your palate a tutorial in Croatian wines.
PLAN YOUR TRIP: Visit Fodor's Dubrovnik Guide
Damir Fabijanic/Croatian National Tourist Board
Dubrovnik Summer Festival
Held every July and August, the Dubrovnik Summer Festival is an ode to all sorts of artistic talents across Croatia, from thespians to folk dancers and musicians. Films are screened outdoors to further celebrate summer. Ballet performances are also folded into the program, as are art exhibits. Tickets for each event can be purchased through the festival's website.
PLAN YOUR TRIP: Visit Fodor's Dubrovnik Guide