Princeaya | Dreamstime.com
Often described as New York City on steroids, Hong Kong's frenetic pace, glowing neon lights, towering skyscrapers, and dense urban sprawl can overwhelm even the most experienced traveler. And that's before you even consider the bounty of restaurants, museums, sights and outdoor adventures on offer here. Whether you're heading to the "Fragrant Harbor" for two days or two weeks, this expert advice will help you avoid some common pitfalls and ensure a foolproof trip to Hong Kong.
By Kate Springer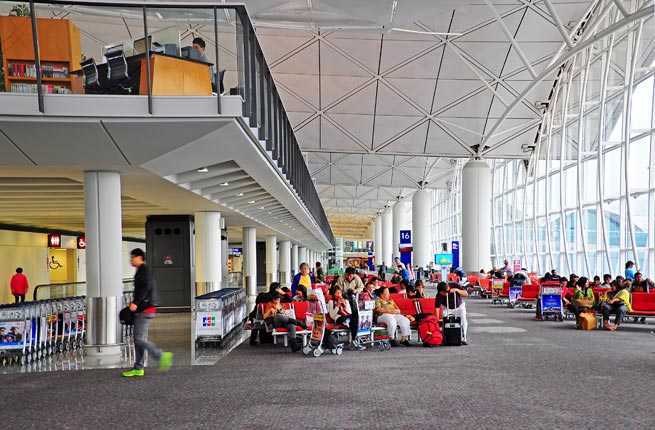 Pindiyath100 | Dreamstime.com
Don't treat Hong Kong like a layover city
If you're only in town to check off a typical to-do list—views from Victoria Peak, cocktails at Ozone, a cable car ride up to the Tian Tan Buddha, buying kitschy knickknacks at the Temple Street Night Market—then you can probably knock out the entry-level attractions in an easy weekend. However, there's much more to see here if you give it time: A weeklong trip will afford travelers a closer look at the city's best offerings, including picturesque hiking trails, outlying islands, gloriously green New Territories, beautiful beaches, boutique shopping, and diverse dining.
PLAN YOUR TRIP: Visit Fodor's Hong Kong Travel Guide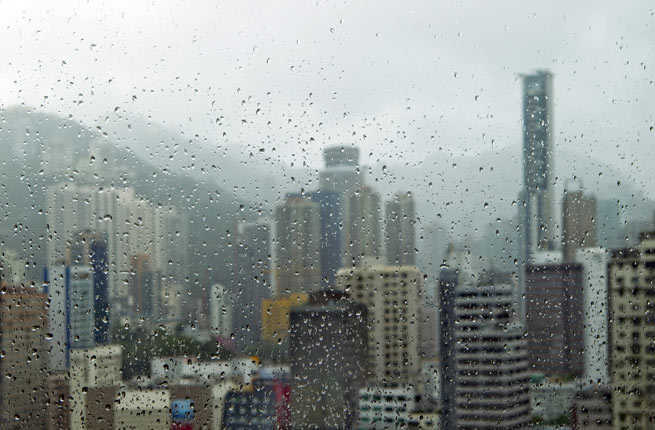 Oksanaphoto | Dreamstime.com
Don't visit at the wrong time of year
For every fantastic trip to Hong Kong, there are too many marred by weather, crowds, or rowdy rugby fans. The worst time of year to visit is during the insufferable summer, which is infamously hot, humid, and plagued by menacing typhoons. Visitors who make the trip between September and March are generally rewarded with clear, sunny skies, plentiful outdoor activities, music and food festivals, and the best weather for hiking the territories' many mountain ranges. There's more than just weather to consider: Unless the whole point of your trip is to catch Art Basel (March 24–26, 2016) or the Hong Kong Rugby Sevens (April 8–10, 2016), it's best to avoid these busy weekends or prepare for through-the-roof hotel rates.
PLAN YOUR TRIP: Visit Fodor's Hong Kong Travel Guide
Pigprox | Dreamstime.com
Don't pay the entrance fee for The Peak viewing platform
Of course you can get a good look at Hong Kong's glittering skyline from just about any skyscraper around, but one of the most popular perches is atop Victoria Peak. To get there, take the popular Peak Tram ($3.60 one-way) and then enjoy a pleasant, tree-lined walk on your way down. But don't fall into a common trap. Many travelers assume the best view of the city can be seen only from the Sky Terrace 428 ($11 admission fee); however, there's a free platform on top of The Peak Galleria mall—just follow the escalators skyward—with fewer crowds and no fees.
PLAN YOUR TRIP: Visit Fodor's Hong Kong Travel Guide
Daniel Fung / Shutterstock
Don't ride the Star Ferry during rush hour
The iconic Star Ferry, which has been crossing photogenic Victoria Harbour since 1880, has all the makings of a leisurely boat ride. It can be one of the most glorious ways to get around—unless you hop on at the wrong time. Thousands of people use these green-and-white boats to make their daily commutes, so avoid rush hour from 8–9:30am and 6–7pm. Otherwise, the ride won't feel leisurely at all.
PLAN YOUR TRIP: Visit Fodor's Hong Kong Travel Guide
Courtesy of Bibo
Of course, you can't go to Hong Kong without having a quintessential dim sum experience—served at venerable spots like Maxim's Palace City Hall, Fu Sing Seafood Restaurant, Lin Heung Tea House, or Din Tai Fung—but the culinary scene has much more to offer than excellent Cantonese food. There's an ever-evolving stable of diverse and innovative restaurants that solidify Hong Kong's status as a gourmand's playground. Enjoy funky artwork from Damien Hirst and Banksy at the fine French underground restaurant Bibo, or try elegant Italian at AMMO, a multi-award-winning restaurant located on the site of a former nineteenth-century explosives compound. Find modern British cuisine and quirky cocktails at Jason Atherton's Aberdeen Street Social, and experience avant-garde Chinese dishes, created by Hong Kong's own "Demon Chef" Alvin Leung, at Bo Innovation. The city is also home to some of the best Thai food found outside of the motherland—most notably in Kowloon City or around Shek O beach.
PLAN YOUR TRIP: Visit Fodor's Hong Kong Travel Guide
Princeaya | Dreamstime.com
Don't go to crowded neighborhoods on weekends
One of the first things travelers notice when hitting the streets of Hong Kong is the lack of elbow room. This compact metropolis is one of the most densely populated in the world, and masses of tourists from around the world only add to the chaos. To best avoid the throngs, plan your vacation strategically: Visit the most populous areas—such as Mong Kok, Tsim Sha Tsui, and Causeway Bay—on weekdays when more Hongkongers are at work, but avoid lunch hour from 1–2pm at all costs. Save the weekends for visits to the outlying islands, the southern beaches, or a hike up one of the territory's picturesque mountains.
PLAN YOUR TRIP: Visit Fodor's Hong Kong Travel Guide
Kennytsang | Dreamstime.com
Don't limit yourself to Hong Kong Island
Many travelers don't realize that Hong Kong Island is just one of the territory's more than 260 islands. The vast majority of these islands are mostly rural and tricky to get to, however there are a dozen or so little isles within easy ferry distance, all offering different experiences. On Lamma Island, you'll find a laid-back vibe and popular beaches; Peng Chau is home to Finger Hill and Seven Sisters Temple; Lantau boasts great beach bars like Mavericks and the historic Tai O fishing village; and Cheung Chau is all about fresh seafood, leisurely bike rides and the Cheung Po Tsai pirate caves. For first-time visitors, exploring the diverse outlying islands, which are all just 30–60 minutes away, is one of the most memorable ways to experience Hong Kong.
PLAN YOUR TRIP: Visit Fodor's Hong Kong Travel Guide
Typhoonski | Dreamstime.com
Don't go to the Avenue of the Stars
For all the amazing sights the city has to offer, the Avenue of Stars is not one of them. This cement strip of kitschy souvenir kiosks, statues, and food stands wraps around the InterContinental Hong Kong, connecting Tsim Sha Tsui with Tsim Sha Tsui East. During peak season, legions of tourists can be found snapping selfies with the famous bronze Bruce Lee statue. Hongkongers avoid this area like the plague, and so should you. If you want to enjoy harbor views, do it with high tea and a window seat at a sophisticated address such as the InterContinental, Sevva, Café 103 at The Ritz-Carlton, or Hotel Icon's Above & Beyond.
PLAN YOUR TRIP: Visit Fodor's Hong Kong Travel Guide
Don't fear the mini buses
At some point during your stay you'll notice the public, red-and-green light buses, also known as mini buses, zooming about the streets of Hong Kong as if they abide by their own traffic laws. If you can learn a couple basic phrases of Cantonese, then you can hail one of these just like you would a taxi, hop aboard, and save yourself loads of time. Most of the island routes have fixed stops, but it's more common to shout out to the driver along the route when you're ready to get off—"Next stop, please" or haah yat jhaam, m'goi.
PLAN YOUR TRIP: Visit Fodor's Hong Kong Travel Guide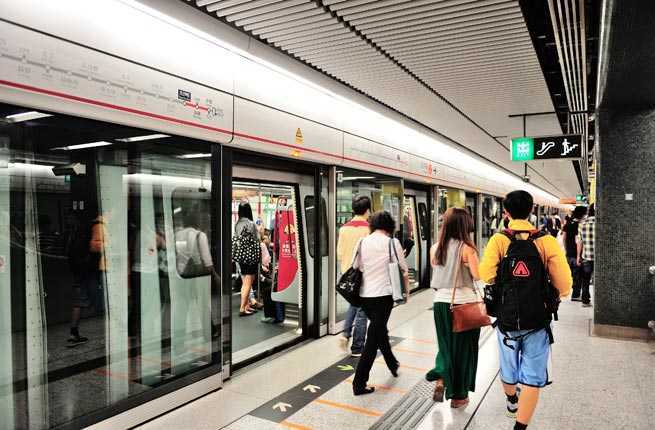 Rabbit75 | Dreamstime.com
Don't take taxis all the time
Admittedly, taxis are relatively cheap in Hong Kong, with rates starting at just HK$22, or $2.84. The problem, however, is that even if a taxi is available, the driver won't necessarily pick you up. The drivers here seem to pick and choose passengers as they please, sometimes only taking those who are going to a location of their liking. There's also a difference between cross-harbor taxis and island taxis—so make a wave motion with your arm if you're trying to go across the water, or look for devoted cross-harbor taxi stands. If it's rush hour, raining, or between 3 and 4pm when taxi shifts change, don't even bother; instead, take the hyper-efficient MTR. This clean and easy-to-navigate underground subway is by far the fastest way to get around, with a comprehensive network across the territory that usually has no more than a two-minute wait between each train.
PLAN YOUR TRIP: Visit Fodor's Hong Kong Travel Guide
Don't only shop in the malls
You can't go two blocks without finding yourself outside a mega shopping mall in Hong Kong—and it's worth taking a peek at the luxury stores and restaurants in malls like IFC, Elements and Pacific Place. That being said, there's much more to the shopping scene than these international chains. For local designers and fashion-forward finds, try the stylish indie shops in the Tai Ping Shan area, like Squarestreet and Chateau Zoobeetle; shop for high-end hipster goods at shops like WOAW on Gough Street; find top-tier boutiques like 45R and Kapok in the Star Street precinct; or explore the myriad local apparel, home, and jewelry boutiques at renovated design hub PMQ.
PLAN YOUR TRIP: Visit Fodor's Hong Kong Travel Guide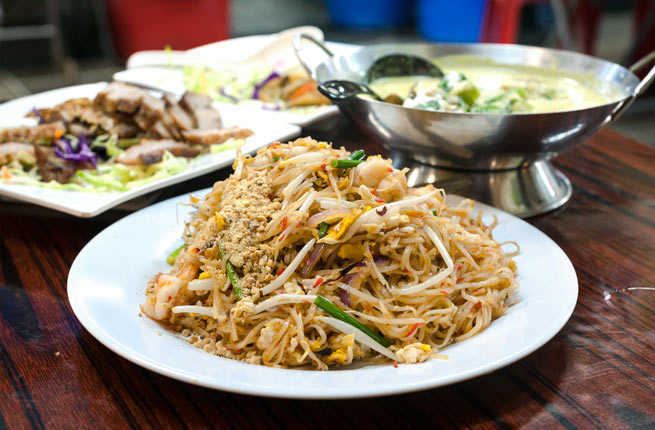 StrippedPixel | Dreamstime.com
Don't skip the cooked food centers
There are plenty of high-end restaurants and fancy dim sum banquet halls, but sometimes you just want bang for your buck. Hong Kong is all about diverse dining experiences, and you'd be doing yourself a disservice if you didn't sit down for a meal at one of the many indoor food markets. One of the most famous is the Queens Street Cooked Food Centre, a no-frills food court that's home to high-end Italian food at ABC Kitchen as well as dirt-cheap Beijing Dumplings. Tung Po, in the North Point cooked food center is also well-known, thanks in part to Anthony Bourdain's visit on No Reservations—we can confirm that the squid-ink pasta is a must-try. Farther west, find excellent Sichuan food on the top floor of the ShekTong Tsui Market, now easily accessible thanks to the new Hong Kong University MTR stop.
PLAN YOUR TRIP: Visit Fodor's Hong Kong Travel Guide
With all the restaurants, islands, and temples to see, you might not have much more room in your itinerary, but Hong Kong has some incredible museums that are worth checking out, especially when you find yourself in the middle of an inevitable downpour. Of course, bigger museums such as the world-class Space Museum and Hong Kong Museum of Art definitely deserve a visit, but don't overlook the smaller, quirkier museums that showcase other elements of local culture. Check out the Flagstaff House Museum of Teaware that aims to keep the arts of tea drinking and handcrafted Chinese ceramics alive; the Hong Kong Correctional Services Museum in Stanley is home to a mock gallows and imitations cells; the Hong Kong Film Archive is a cinephile's wonderland and is constantly screening heritage flicks; or the Hong Kong International Toy and Hobby Museum that's chock-full of anime characters, robots, and all kinds of toy cars.
PLAN YOUR TRIP: Visit Fodor's Hong Kong Travel Guide
Don't waste money on knickknacks at street markets
Sure, an obligatory visit to the Temple Street Night Market will yield cheap chopsticks, hilarious iPhone cases, and various other knickknacks, but Hong Kong also has plenty of souvenirs that will last a lifetime. The booming contemporary art scene offers excellent selections from up-and-coming artists at galleries such as Cat Street Gallery and Contemporary by Angela Li. Meanwhile, Hollywood Road's antique shops Oi Ling and KY Fine Art sell all kinds of calligraphy, verified jade, Ming Dynasty vases, elaborate sculptures, and Chinese relics that will keep forever. There are also some high-end teashops, such as LockCha in the Flagstaff House Tea Museum, where you can find premium pu'er tea and gorgeous handcrafted ceramic tea sets.
PLAN YOUR TRIP: Visit Fodor's Hong Kong Travel Guide
Simonie Yip
Don't go out in Lan Kwai Fong
Take a stroll through Lan Kwai Fong on a weekend and you'll quickly get the drift: The cliché-themed bars come stocked with overpriced Tsingtaos, Jell-O shots, fruity cocktails, and not much else. If you're looking for a more refined evening, try one of the city's many upscale watering holes; these places will still charge you an arm and a leg, but at least you can watch skilled bartenders in action. Industrial-chic Mitte, in Sheung Wan, brings together Berlin and Italian vibes, serving up one of the best Negronis in town, while Quinary does frothy mixology like no other. In Wan Chai, Mizunara: The Library has a speakeasy feel and over 100 kinds of Japanese whisky, and The Pawn is housed in a heritage building with breezy terraces and delicious bar snacks.
PLAN YOUR TRIP: Visit Fodor's Hong Kong Travel Guide