Courtesy of Israeli Ministry of Tourism
Few destinations offer the variety and vibrancy that travelers find in Israel, where there are millennia of history, miles of scenic landscapes, and dozens of friendly people willing to share the traditions and struggles of their culture. Despite the recent conflicts in the area, the country remains safe for tourists, a place where travelers can come to learn, relax, and partake in some unforgettable experiences. Here are our picks for the top ways to spend your time there.
By Amanda Sadlowski
Courtesy of Israeli Ministry of Tourism
With a young and incredibly LGBT-friendly population (over a quarter of the city's residents are under thirty-five), Tel Aviv's bustling nightlife scene easily rivals much larger cities. Bars like Radio EPGB often don't get crowded until midnight, and you can find plenty of DJs and dance parties going until dawn. For those looking for something more low-key, wine bars usually offer great deals before 10 p.m. and are just as fabulous and chic as the nightclubs.
PLAN YOUR TRIP: Visit Fodor's Tel Aviv Travel Guide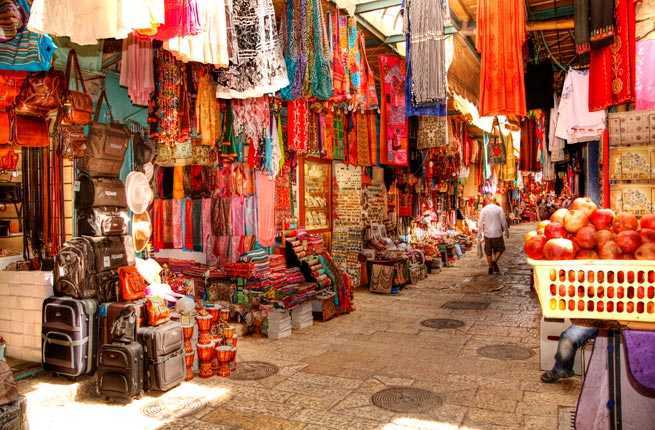 Courtesy of Israeli Ministry of Tourism
The best way to truly get a sense of local Israeli life is to visit a city market, where you'll find vendors peddling fruits, vegetables, nuts, cheeses, and other local delicacies alongside unique handmade crafts, jewelry, and other items that make perfect souvenirs. In Tel Aviv, don't miss the Carmel Market and the Levinsky spice market, and Jerusalem is well known for its huge Machane Yehuda market.
PLAN YOUR TRIP: Visit Fodor's Israel Travel Guide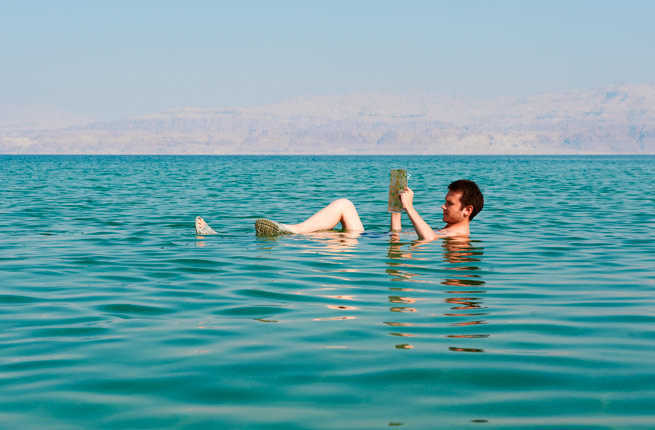 Penin | Dreamstime.com
Known as the lowest point on Earth, the super salty Dead Sea can't sustain any living things, but it does offer the surreal chance to float in one of the most buoyant bodies of water in the world. Submerse yourself (avoid the eyes!) and experience the water's often celebrated healing properties. Be sure to slather on some Dead Sea mud, known to treat skin and muscle ailments.
PLAN YOUR TRIP: Visit Fodor's Around Jerusalem and the Dead Sea Travel Guide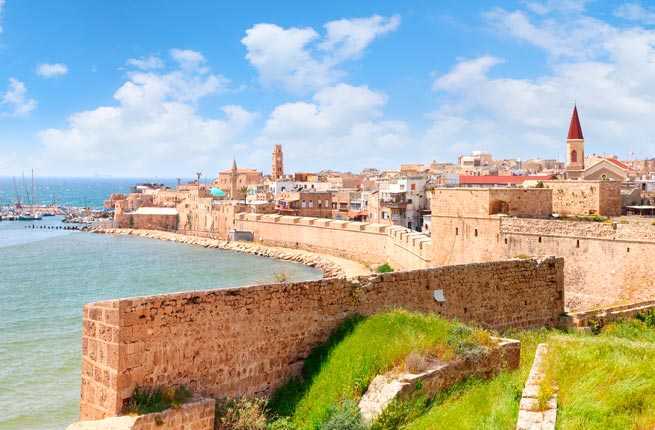 Protasov AN / Shutterstock
Now a UNESCO World Heritage Site, the ancient city of Akko invites visitors to spend an afternoon wandering its diverse and enchanting streets. The main tourist attraction is the Crusader ruins scattered throughout the city (and underground), but the charm also comes from the mosques and Arab markets dotting the cobblestone roads, as well as the port filled with fishing boats and old ramparts.
PLAN YOUR TRIP: Visit Fodor's Haifa and the Northern Coast Travel Guide
Israel's location on the Mediterranean coast not only means beautiful beaches, but an abundance of seafood—think everything from shrimp and calamari to sole and caviar. While the country's small size means inland cities like Jerusalem can still provide a delicious seafood meal, it's the coast where you'll find the best of the best. An absolute can't-miss is Uri Buri in Akko, where owner Uri Yirmias serves up inventive and delicious tasting menus focused on freshly caught seafood.
PLAN YOUR TRIP: Visit Fodor's Israel Travel Guide
Courtesy of Israeli Ministry of Tourism, Photo by Dana Friedlander
Walk Around Tel Aviv's Neighborhoods
Officially known as Tel Aviv-Yafo, the city's many neighborhoods tell the story of the dynamic between a 4,000-year-old port and one of the youngest populations in the Middle East. Yafo (or Jaffa as it's now known) is one of the oldest cities in the world, filled with important religious sites, open-air plazas, and several boutique shops and art galleries. Connected by an oceanfront promenade, modern-day Tel Aviv is just over one hundred years old, with neighborhoods like colorful Neveh Tzedek offering destination restaurants, bustling cafes, and upscale boutiques.
PLAN YOUR TRIP: Visit Fodor's Tel Aviv Travel Guide
Courtesy of Israeli Ministry of Tourism
Visit Jerusalem's Old City
Considered the holiest place for all three major monotheistic religions, Jerusalem's old city exudes history, passion, and lessons in the challenges and beauty of coexistence. Visit the Jewish Quarter and the fervent worshipers at the 2,000-year-old Western Wall, follow the Stations of the Cross to the magnificent Church of the Holy Sepulcher, and wander around the Arab markets while admiring the golden Dome of the Rock on the Temple Mount from afar.
PLAN YOUR TRIP: Visit Fodor's Jerusalem Travel Guide
One of the most ancient winemaking regions in the world, Israel has produced top-notch wines since biblical times. It's now home to over 300 wineries, varying from huge producers to smaller boutique wineries you're only able to sample here. Highlights include Carmel Winery (the first major winery in the region and still the biggest), Golan Heights Winery, and the smaller Flam Winery in the Judean Hills.
Insider Tip: All respectable winos are only as good as the cheese they indulge in, so don't miss the Shai Seltzer Cheese & Goats Farm located about 20 minutes outside of Jerusalem. Gregarious owner Shai Seltzer and his son produce several unique and tasty cheeses you can sample (along with wine, of course) and buy on the premises.
PLAN YOUR TRIP: Visit Fodor's Israel Travel Guide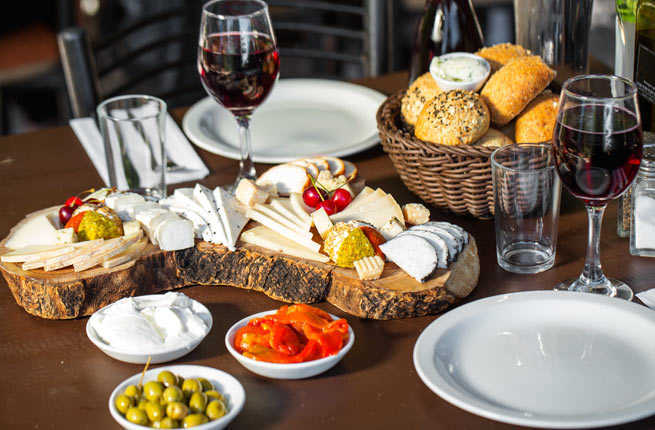 Courtesy of Israeli Ministry of Tourism, Photo by Itamar Grinberg
Dig Into an Israeli Breakfast
What exactly is Israeli food, you might ask? There's no better way to acquaint yourself with the country's gastronomic pleasures than partaking in a traditional Israeli breakfast. Almost all hotels offer a healthy spread (typically included in the cost of a room) of fruits, cheeses, salads, yogurts, breads, smoked salmon, and a variety of croissants and other baked goods. Don't miss the shakshouka, eggs poached in spicy tomato sauce.
PLAN YOUR TRIP: Visit Fodor's Israel Travel Guide
Courtesy of Israeli Ministry of Tourism, Photo by Alberto Peral
Located in the Negev Desert overlooking the Dead Sea, the ancient fortress of Masada remains a powerful reminder of the region's long history. Herod the Great chose this towering plateau as the site to build his extravagant palace, which was eventually used as a fortress for the last remaining Jews in Israel who refused to surrender to the conquering Romans. Take the cable car or walk the Snake Path (about 45 minutes) up the mountain and explore what remains of this impressive site.
PLAN YOUR TRIP: Visit Fodor's Eilat and the Negev Travel Guide
Appreciate Tel Aviv's Art Scene
The art scene in Tel Aviv is not to be underestimated. Larger museums like the Tel Aviv Museum of Art and the Ilana Goor Museum offer upscale exhibitions from well-known artists, while the streets themselves are filled with striking examples of Bauhaus architecture. Don't miss out on the smaller galleries where lesser-known artists sample their works, particularly in Old Jaffa. Ever since the government stopped covering up graffiti, street art has also blossomed, especially in the area around Florentine Street.
PLAN YOUR TRIP: Visit Fodor's Tel Aviv Travel Guide
Courtesy of Israeli Ministry of Tourism
Remember the Past at Yad Vashem
Prepare yourself for a sobering and powerful experience at Yad Vashem, the Holocaust History Museum in Jerusalem, which is also an active research facility. Several galleries take you through the startling history leading up to and after the Holocaust, while video interviews and personal artifacts lend a necessary reality to this dark part of our history. It's often an understandably emotional and undeniably important experience for many visitors.
PLAN YOUR TRIP: Visit Fodor's Israel Travel Guide
Courtesy of Israeli Ministry of Tourism, Photo by Dana Friedlander
Chow Down on Some Street Food
Israel is a country of constantly intermingling cultures, and nowhere is this more apparent than the street food samplings. Flavors and delicacies from several Middle Eastern countries make an appearance with strong Greek, Spanish, and North African influences. Be sure to try halva (a sesame-flavored dessert), tahini (a sesame paste), falafel, hummus, and shawarma.
Insider Tip: If you're in Tel Aviv, you can sample almost all of the above at Miznon (21 Gabirol, Tel Aviv; +972 3 716 8977), which offers traditional Israeli street food (mostly pita-based) with a French twist. Don't miss the ratatouille pita, the baked cauliflower, or the Nutella ice cream pita for dessert.
PLAN YOUR TRIP: Visit Fodor's Israel Travel Guide
Courtesy of Brown TLV, Photo by Mosh Benjamin
While plenty of big-name hotels can be found everywhere in the country, the best lodging experiences are often found at smaller boutique hotels, where you can appreciate both the Israeli eye for design and the country's well-known hospitality. Standouts include the Brown TLV in Tel Aviv, which puts pampering at the forefront of your lodging experience, and Efendi Hotel in Akko, which exudes both history and luxury (the extensive wine cellar is another plus).
PLAN YOUR TRIP: Visit Fodor's Israel Travel Guide
Courtesy of Israeli Ministry of Tourism, Photo by Dafna Tal
Venture Into the Negev Desert
Take a break from Israel's cities and plunge into the awe-inspiring landscapes that can be found within the Negev. Adrenaline seekers will discover plenty to love here. You can find the best camel treks, jeep tours, and desert hiking. However you choose to explore, you'll uncover rugged scenery set among ancient historical sites. Afterward, settle in at the resort town of Eilat, dramatically set on the coast of the Red Sea.
PLAN YOUR TRIP: Visit Fodor's Eilat and the Negev Travel Guide