It's the time of year to raise a mug to the biggest 16 days in beer-drinking—Oktoberfest. The Bavarian-born celebration celebrates its 203rd year in 2013, from September 21 until October 6th. And while the Germans are master-brewers, it is possible to enjoy expertly-crafted beer all around the world. Whether you like lagers, prefer porters, or have an affection for ales, here are 15 great places to visit and learn a little bit about exactly what goes into a grog, while sampling a few, too.
By Kathleen Squires
Where: Brooklyn, New York
The art of brewing, once popular in NYC, fell by the wayside in the 20th century. But home brewing enthusiast Steve Hindy brought it back when he founded the Brooklyn Brewery in 1984, then opened the beer's impressive Williamsburg facility in 1996. Find out what gives the beer an only-in-NYC edge via the popular tour.
PLAN YOUR TRIP: Visit Fodor's New York City travel guide
Where: Amsterdam, Netherlands
It's not just a brewery tour; Heineken offers an "experience" through the inner-workings of one of the world's largest beer producers. Visitors line up for the main attraction, "Brew U," a ride where guests feel what it is like to become a beer, as they are virtually shaken up like malts, sprayed with water and put over heat.
Where: Leuven, Belgium
This home of Stella Artois, the famous Belgian lager, offers tours for various levels of beer enthusiasm. So if you're the sort that wants a smattering of history before bee-lining to the tasting room, the "Classic Tour" is for you. Real beer geeks can opt for the "Beer Tour," which leads visitors through each intricate step of the brewing process.
PLAN YOUR TRIP: Visit Fodor's Belgium travel guide
(c) Angelaostafichuk | Dreamstime.com
Museum of Yebisu Beer, Tokyo
Where: Tokyo, Japan
The German-style beer brewed in this Tokyo neighborhood gave the area its name. Today, a museum and tasting room commemorate the original Yebisu brewery. Exhibits include antique brewing equipment, beer ads throughout the years, and screens showing old beer commercials. The tasting room serves flights for maximum malt exploration, and enjoyment.
PLAN YOUR TRIP: Visit Fodor's Tokyo travel guide
Where: Boston, Massachusetts
One of the founding fathers of the USA, Samuel Adams was also the founder of one of America's original craft breweries. The museum here relates all there is to tell about the brewer and patriot, as well as the history of brewing in the US. Now only used for test batches, this was the original site for brewing the famous Boston Lager.
PLAN YOUR TRIP: Visit Fodor's Boston travel guide
Where: Hokkaido, Japan
Snowy Hokkaido, the northernmost province of Japan, has been the hub of the country's brewing since 1877. Bring an appetite when visiting Sapporo: the beer garden, with its two restaurants, are the real draw here, especially for the all-you-can-eat BBQ and all-you-can-drink beer options at the Genghis Khan Hall.
PLAN YOUR TRIP: Visit Fodor's Japan travel guide
Where: Warnemunde, Germany
Beer and college go hand-in-hand; so it's no mystery that one of Germany's best pilsners is brewed in one of the world's oldest university towns. Though the school dates back to the 15th century, Rostocker has been made in Warnemunde since 1878. The tour is popular with Baltic Sea cruisers in port for the day.
PLAN YOUR TRIP: Visit Fodor's Germany travel guide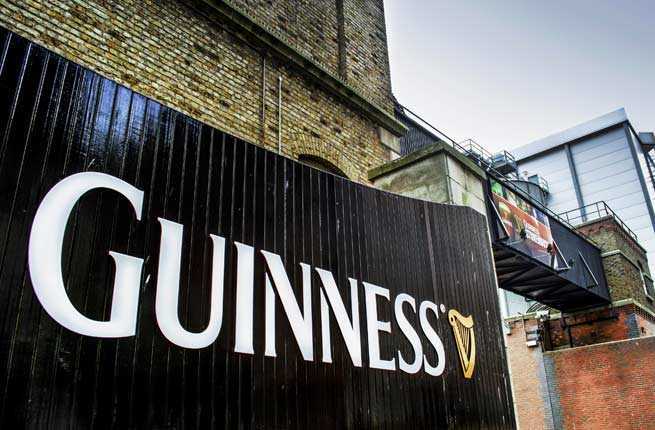 (c) Mauserx75 | Dreamstime.com
Where: Dublin, Ireland
The world's largest pint glass (seven stories high, and capable of holding 14.3 million pints) welcomes visitors to this landmark of Irish stout; it also houses one of the world's most elaborate and informative brewing-themed tours. Cap off the Guinness experience in one, or both, of two terrific bars: Arthur's, which overlooks all the machinations of the working brewery, or the Gravity Bar, which showcases 360 views of Dublin.
PLAN YOUR TRIP: Visit Fodor's Dublin travel guide
Where: Ceske Budjovice, Czech Republic
Some call Budvar the "real Budweiser," because the city of its origin is often referred to as "Budweis." And while the U.S. and Euro camps have been arguing about the rights of the name for over a century, visitors can hear the Czech side of the story via various halls along the tour, from a log cabin depicting medieval brewing processes to a room devoted to the Industrial Age, complete with a 3D movie.
PLAN YOUR TRIP: Visit Fodor's Czech Republic travel guide
Where: Cooperstown, New York
The town is commonly known for being the birthplace of baseball; but who knew this hamlet was historically a hotbed of U.S. hop production? The Ommegang brewery, built in 1997, has given upstate New York a little slice of Europe ever since, producing Belgian-style ales including a Witte, Rare Vos and Hennepin. The recently-opened café also focuses on Belgian fare.
PLAN YOUR TRIP: Visit Fodor's New York State travel guide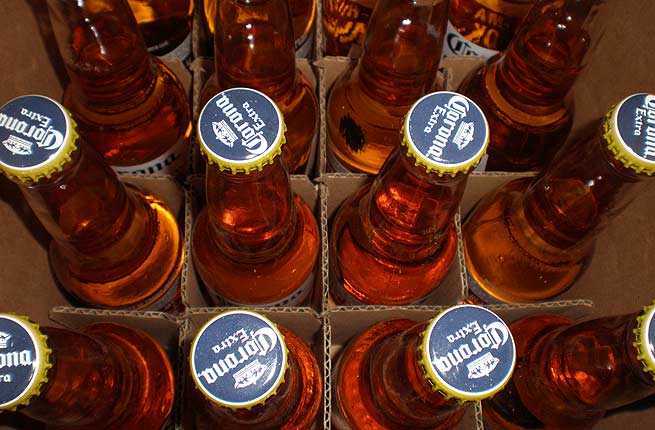 2.0 Generic Corona Brewery (Ceviceria Modelo), Mexico:(C) BrokenSphere / Wikimedia Commons (CC BY-SA 3.0)
WHERE: Mexico City, Mexico
Since 1925, this brewery has been known for the biggest names in beer from South-of-the-Border. Corona, Pacifico, Negro Modelo and Estrella are just a few of the beers brewed at Cerveceria Modelo. The gift shop is an attraction in itself: brand loyalists make pilgrimages to pick up everything from dominoes to inflatable bottles.
PLAN YOUR TRIP: Visit Fodor's Mexico City travel guide
Where: Singapore
Born in 1932, this ferocious brand features a colorful, modern facility that touts the beer's artistic packaging and clever advertising throughout the years. Tiger's bottling and canning process is particularly mesmerizing, as are some of the items in the gift shop, including a Swarovski crystal tiger figurine, for the beer drinker who has everything.
PLAN YOUR TRIP: Visit Fodor's Singapore travel guide
Where: Adelaide, Australia
There's more than one brew from DownUnder, even if one brand claims to be "Australian for beer." Coopers, which hails from the south, is famed for its signature effervescent sparkling ale. Coopers is also making its name as the brewery with a conscience: all proceeds from tours are distributed to local charities.
PLAN YOUR TRIP: Visit Fodor's Australia travel guide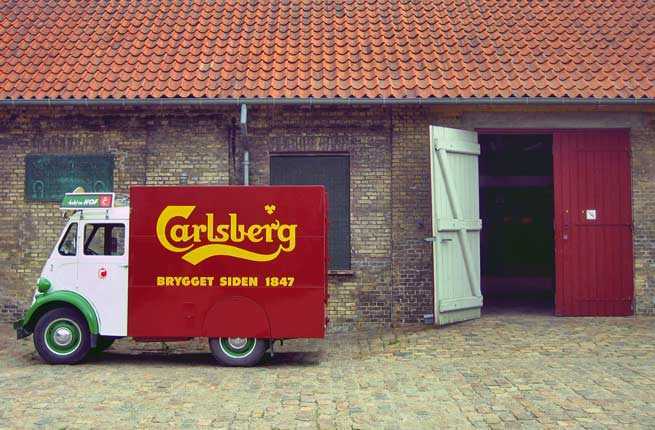 Where: Copenhagen, Denmark
Founded in 1847, Carlsberg is synonymous with Danish brewing. Tours are self-guided, so be sure not to miss the world's largest bottle collection, an assemblage of over 22,000 unopened beers from around the globe. True rarities include the most expensive beer sold at auction and the oldest bottle in the world.
PLAN YOUR TRIP: Visit Fodor's Copenhagen travel guide
Where: London, UK
The picturesque neighborhood of Chiswick, right on the banks of the Thames, houses Fuller's, the makers known for an "extra special bitter." Brewing has taken place here for over 360 years; the gorgeous lilac wisteria creeping up the building's stone facade is even over 180 years old, the oldest in England. An antique pub, the Mawson Arms, sits on-site, too, and history buffs will especially enjoy the "vintage ale" tour, which offers tastings of rare bottles.
PLAN YOUR TRIP: Visit Fodor's London travel guide