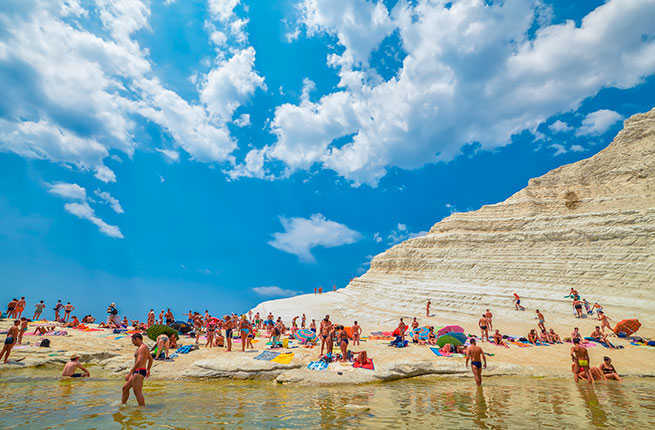 Thecriss | Dreamstime.com
Our list of the 10 best places to go this summer includes exotic beaches, vibrant cities, foodie favorites, natural wonders both near and far, and major celebrations. Travelers can jet-set to one of these far-flung locales for a memorable summer vacation, or stay local to celebrate the centennial of the National Park Service. —Fodor's Editors
Guadaloupe
Long considered an undiscovered gem among Francophiles and in-the-know Americans, the French-Caribbean archipelago of Guadeloupe is an increasingly sought-after destination among sun seekers and nature lovers. Many of the beaches here, particularly on the outer islands, are unspoiled, and the mountainous Parc National de la Guadeloupe offers miles of hiking trails through tropical rainforests. Room rates at deluxe resorts drop by as much as 40 percent over the summer, making Guadeloupe a budget-friendly summer getaway.
PLAN YOUR TRIP: Visit Fodor's Guadeloupe Guide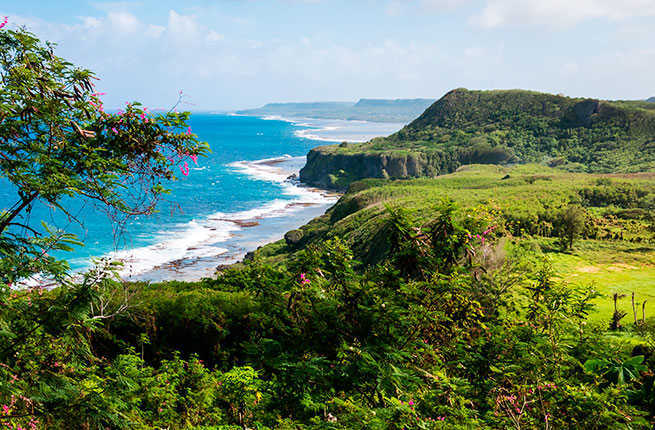 Guam
Guam is more than just a pretty little island with perfect year-round temperatures, powdery white beaches, gentle waves, teeming coral reefs, Rodeo Drive–worthy boutiques, and delicious culinary traditions. The gorgeous beaches of Tumon are where Guam's nicest hotels are located, including the Dusit Thani, the island's newest five-star resort.
PLAN YOUR TRIP: Visit Fodor's Guam Guide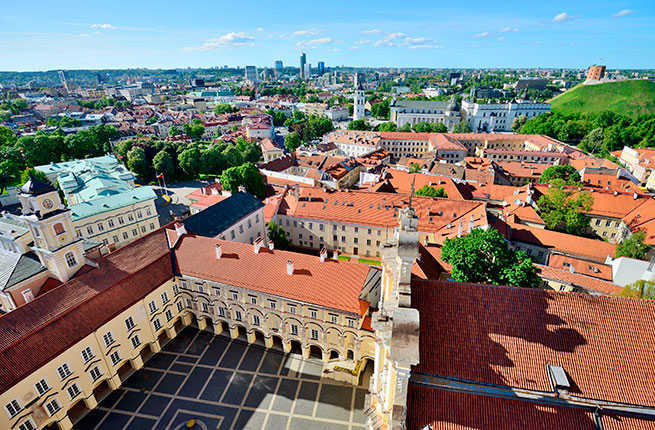 Flavijus | Dreamstime.com
Lithuania
With its sun-kissed beaches on the Curonian Spit, lush inland forests, and splendid castles and museums, Lithuania is one of Europe's best-kept secrets. Lithuania today is a feisty Northern European outpost just waiting to be explored. The fairytale-like Old Town of Vilnius was named a UNESCO World Heritage Site in 1994; today, it's one of the few European capitals over which visitors can soar in a hot-air balloon.
PLAN YOUR TRIP: Visit Fodor's Lithuania Guide
Appalachianviews | Dreamstime.com
Maine
The 100th anniversary of Acadia National Park, known for its mountains and rugged coast, will be celebrated with programs about arts in the park, gardens and landscapes, history, outdoor recreation, and even science. Take a hike or scenic drive to see crashing surf and granite slabs, and stop by the family-friendly Schoodic Education and Research Center.
Elsewhere, Portland's sizzling food and craft beer scene attracts national attention, and in popular coastal towns like Camden, stylish lodgings such as the Whitehall are freshening Maine's appeal.
PLAN YOUR TRIP: Visit Fodor's Maine Guide
Pierre Leclerc / Shutterstock
National Parks
With the National Park Service commemorating its 100th anniversary in 2016, there has never been a better time to explore and be inspired by America's majestic national parks. Whether you take scenic drives through Great Smoky Mountains National Park, climb the soaring peaks at Rocky Mountain National Park, raft along the raging Colorado River at the Grand Canyon, spot wildlife in Grand Teton National Park, or hike by otherworldly rock formations at Badlands National Park, the awe-inspiring landscapes and ample recreational opportunities make a trip to any of the United States' national parks a thrilling adventure.
PLAN YOUR TRIP: Visit Fodor's National Parks Guide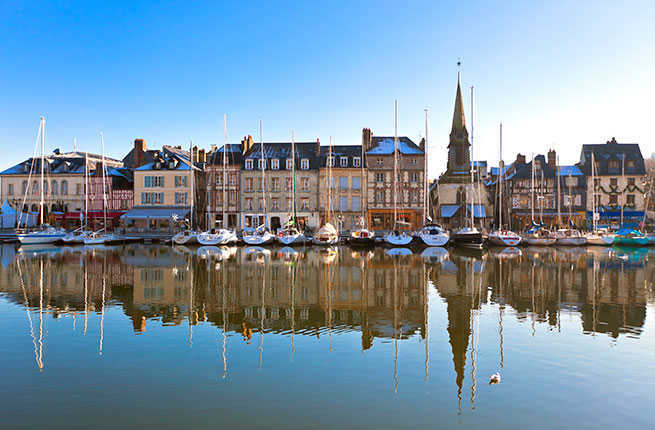 topora / Shutterstock
Normandy
Normandy continues to be a prime example of the history, art, and culture that define France. The region's sprawling history is seen in the medieval city of Rouen (where Joan of Arc was burned at the stake) and in the artistic legacy left by Monet, who found inspiration in Normandy's natural beauty. Live out your own mini-Tour de France by renting a bike and exploring the cycle route that takes you from the D-Day landing beaches to Mont-St-Michel, exploring seaside harbors and charming villages like Bayeux on the way.
PLAN YOUR TRIP: Visit Fodor's Normandy Guide
F11photo | Dreamstime.com
Philadelphia
Philadelphia may be one of the oldest cities in the country—UNESCO recently named it the first World Heritage City in the United States—but a wave of new eateries is evidence of both a food renaissance and cultural revival in the city. Formerly under-the-radar areas like Fishtown and Northern Liberties have experienced an immense revitalization, turning these once-quiet neighborhoods into hip nightlife and dining hubs. The city comes alive in summer, when open-air breweries and beer gardens abound. No visit to Philly is complete without a stop at Reading Terminal Market for some tasty food and local flavor.
PLAN YOUR TRIP: Visit Fodor's Philadelphia Guide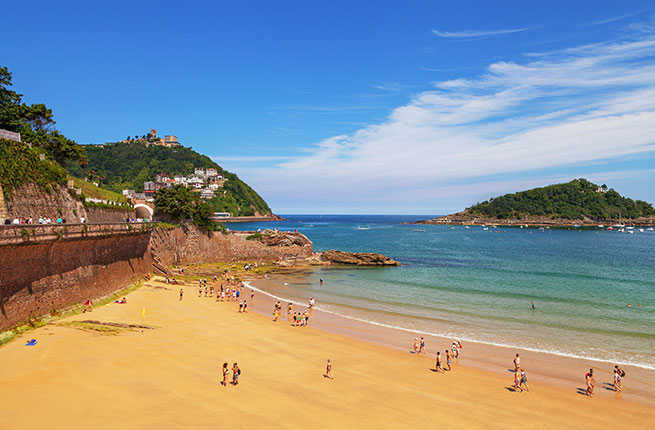 Ratikova | Dreamstime.com
San Sebastian
At the heart of Spain's culturally unique Basque Country, San Sebastián is one of the region's most popular cities, renowned for its beautiful promenade and La Concha beach. Every night is a pub crawl for traveling gourmands, as the historic streets of the Parte Vieja (Old Town) are packed with cutting-edge and traditional pinxtos (Basque tapas) bars and restaurants. Summer is the best time to go to San Sebastián, with sunny beach days and plenty of festivals.
PLAN YOUR TRIP: Visit Fodor's San Sebastián Guide
Thecriss | Dreamstime.com
Sicily
While Sicily is known for gorgeous beaches, magnificent Greek and Roman ruins, breathtaking scenery, diverse cuisine, and well-preserved Baroque architecture, the island is also an up-and-coming winemaking region. Approximately 700 producers cultivate more than 20 varieties of indigenous grapes; you can swirl a glass at venerable estates like Tasca d'Almerita, Planeta, and Valle dell'Acate, among others.
PLAN YOUR TRIP: Visit Fodor's Sicily Guide

Gail Johnson / Shutterstock
Stratford-Upon-Avon
From sites such as Shakespeare's Birthplace and Anne Hathaway's Cottage and Gardens, to stellar productions of the Bard's plays at the Royal Shakespeare Theatre, Stratford-upon-Avon offers plenty to do. For the 400th anniversary of the playwright's death, special events and openings make 2016 the ideal year to visit. Explore the beautiful Warwickshire countryside that inspired Shakespeare by visiting Compton Verney, a restored 18th-century mansion-turned-art gallery; "Shakespeare in Art" is a 2016 exhibition highlight.
PLAN YOUR TRIP: Visit Fodor's Stratford-upon-Avon Guide