Paul_Brighton / Shutterstock
Attention, gourmands: There's no better time than September through November to take your taste buds on vacation. As the summer rush winds down, hard-to-score tables at esteemed restaurants are easier to secure, plus it's harvest season in the northern hemisphere, with plenty of foods ready to enjoy at their peak. Whether you want to savor Italy's finest truffles, sip 300 beers in Australia, or go on a culinary safari in South Africa, these trips are sure to satisfy any palate.
by Kathleen Squires
A serial traveler who often lets a country's cuisine dictate her itineraries, New York City-based writer Kathleen Squires has visited all 7 continents and over 60 countries, with stints living in London, Tokyo, and Buenos Aires. Her work also appears in The Wall Street Journal, Saveur, Cooking Light and National Geographic Traveler.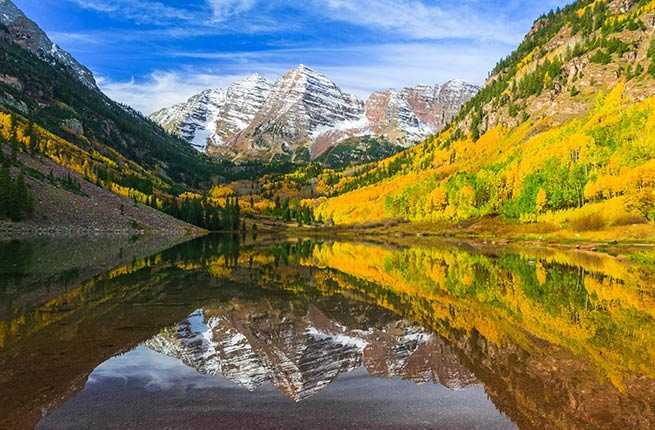 Lorcel / Shutterstock
Hike—and Taste—with Whole Foods
WHERE: Aspen, Colorado
After a 13-mile hike in the Rockies, it's all about the payoff. That's where Whole Journeys, the travel offshoot of Whole Foods Markets, comes in. Head up to Aspen for the "Three Day Sampler" (September 12–14); after hikers spend each day navigating mountain passes, they visit an artisan cheese and salumi maker; raise a glass at a craft distiller, and celebrate with a barbecue at an authentic western ranch at the foot of the scenic Maroon Bells. If you miss out on this one, don't fret: Whole Journeys organizes similar trips around the globe.
PLAN YOUR TRIP: Visit Fodor's Colorado Guide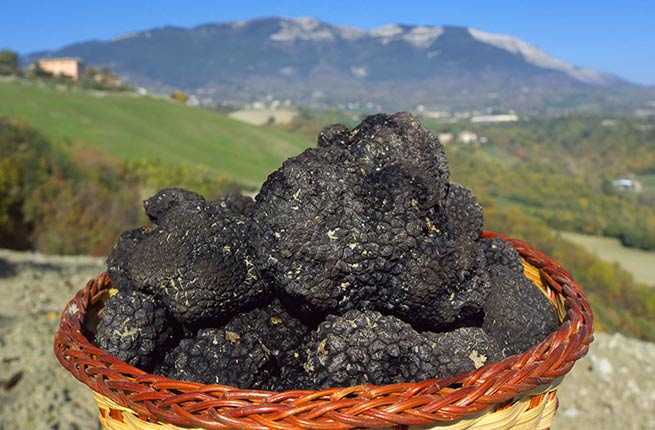 luri / Shutterstock
Eat Your Way Through Italy
WHERE: Emilia-Romagna, Italy
The culinary charms of Italy can be overwhelming, but if you have to choose one region for a tasty pilgrimage, Emilia-Romagna is it. This region is home to Bologna, the country's food capital, where everything from balsamic vinegar to prosciutto di Parma to Parmigiano-Reggiano is produced, and a landscape rife with black truffles and porcini mushrooms in the fall. Experience visits with the region's premier artisans, chefs, and producers with Tour de Forks, whose itineraries are based on the tenets of the Slow Food movement. Fans of white truffles should head to Alba, home of the annual White Truffle Festival (October 11–November 16).
PLAN YOUR TRIP: Visit Fodor's Italy Guide
Viacheslav Nikolaenko / Shutterstock
WHERE: Tasmania, Australia
Australians are renowned beer lovers, so next to Oktoberfest in Munich, the annual Tasmanian International Beerfest (November 14–15) is a top destination for hopheads. The main attraction is a waterfront beer garden that spans the length of nearly two football fields. In addition to beer, there's music, master classes, and plenty of local "Tassie" food. But face it—you're there to mingle with 12,000 like-minded individuals and enjoy more than 300 beers from around the world.
PLAN YOUR TRIP: Visit Fodor's Tasmania Guide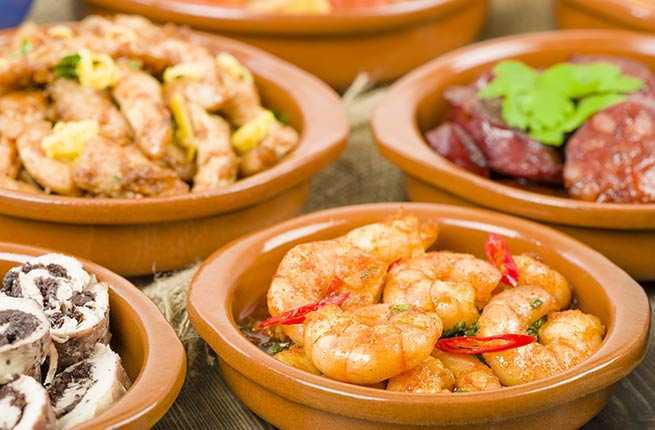 Paul_Brighton / Shutterstock
Go on a Tapas Crawl in La Rioja
WHERE: Logroño, Spain
Tapas may have been invented in Seville, and Madrid and Barcelona may have made the bites sexy, but in Logroño, the comparatively sleepy La Rioja capital, tapas-hopping is a way of life. Two cobblestone streets—Calle Laurel and Calle San Juan—are lined with bar after bar, each proffering their own perfected specialty. Bar La Mengula's zapatillas are "little shoes" of ham on soft-buttered toast; Bar La Cueva is known for its garlicky mushroom skewers; and Los Rotos' signature snack is overstuffed pocket sandwiches filled with egg, sausage, and onion. The liveliest time to visit is during the San Mateo festival at the end of September, which celebrates La Rioja's wine harvest. The tapas bars buzz, however, all year long.
PLAN YOUR TRIP: Visit Fodor's Spain Guide
(c) Thelastcelt | Dreamstime.com
Drive Along a U.K. Food Trail
WHERE: Blaenavon to Aberaeron, Wales
Buckle up for a crash course in Welsh cuisine as you work your way westward through the delicious countryside. The South & Mid Wales Food Trail, mapped out by the country's tourism board, takes hungry travelers through cheese country, Wales' only surviving whisky distillery, the seafood-abundant Swansea market, a swath of sweets producers, and dairy farms. The trail also passes through St. Davids, which may be Britain's smallest city, but it is the most populated in terms of restaurants, boasting more eateries per head than anywhere else in the U.K.
PLAN YOUR TRIP: Visit Fodor's Wales Guide
Sean Pavone/Shutterstock
WHERE: Asheville, North Carolina
All of the top chefs are doing it, so why not learn some survival skills with No Taste Like Home's forager, Alan Muskat, whose specialty is tracking down mushrooms and wild plants. After gathering your bounty in the woodlands, a local restaurant prepares the findings for a gourmet feast. Along the way, scavengers learn about their ecological surroundings, including the most common edibles that can be found right in your own backyard. An e-book and equipment is included (April to October).
PLAN YOUR TRIP: Visit Fodor's North Carolina Guide
fivepointsix / Shutterstock
WHERE: Franschhoek, South Africa
There's more than wildlife found in the breathtaking landscape outside of Cape Town. Known as South Africa's culinary capital, the Franschhoek Valley is the preferred getaway for gourmands and oenophiles alike. Epitourean's culinary safaris pack in five-star restaurants, cooking classes, cheese samplings, farm visits, fishing tours, olive groves, and, as is the area's signature, plenty of wine tasting, too.
PLAN YOUR TRIP: Visit Fodor's South Africa Guide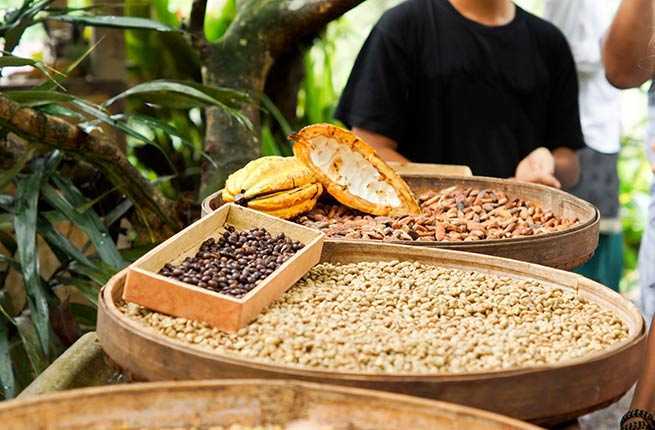 Viacheslav Nikolaenko / Shutterstock
Savor South America's Largest Food Festival
WHERE: Lima, Peru
Peru is one of the culinary hubs of the Americas right now, with more than 80,000 students currently learning the trade, bolstering and transforming the country's gastronomic landscape in the process. The expected attendance this year at the Mistura Food Festival (September 5–14) is 500,000, a testament to the country's rising culinary prowess. At the festival, the grounds are divided into different "worlds" for tasters to explore, including Creole, grilled specialties, ceviche, street food, sandwiches, sweets, and regional specialties.
PLAN YOUR TRIP: Visit Fodor's Peru Guide
EcoFilms Georgia / Shutterstock
Gather Grapes During Harvest
WHERE: Kakheti, Georgia
The crowds are heading to harvest in Napa, France, Spain, and Italy, so why get caught up in the grape hordes? Instead, discover one of the world's lesser-known wine regions in the country where wine is said to have been discovered, with 1001 Worlds. Almost 400 varieties of grapes grow in Georgia's scenic countryside, where winemaking sticks close to ancient traditions, such as burying clay pots in the ground for aging. Along with the winery visits, you'll get to enjoy the country's exquisite traditional foods (September 13–20).
PLAN YOUR TRIP: Visit Fodor's Europe Guide
Anthony Shaw Photography / Shutterstock
WHERE: Ho Chi Minh City, Vietnam
Some say that sampling street food is a national sport in Vietnam. That's because of the vast quality and variety available in the market stalls, street carts, and river banks day and night. Saigon Street Eats takes travelers to Ho Chi Minh City's best-kept secrets, from pho palaces to coffee houses to streets lined with shellfish. Snackers at the end of this tour not only end up sated, but leave with a new vocabulary of Vietnam's victuals.
PLAN YOUR TRIP: Visit Fodor's Vietnam Guide