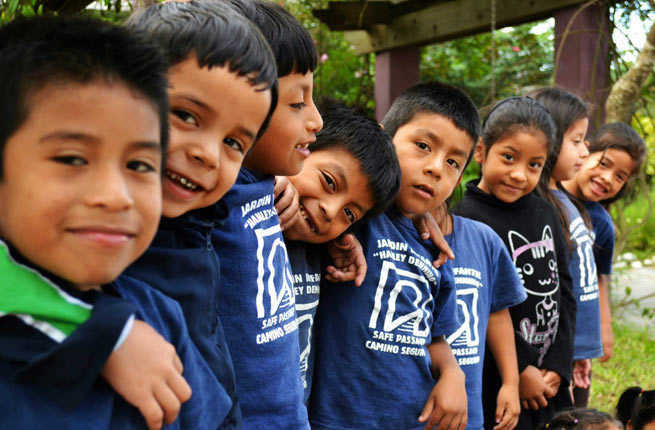 Courtesy of Safe Passage
A few years back, my wife and I took a six-month trip with our two teenage children where we volunteered our way around the world. Not only was this a much cheaper way to travel, it was far more meaningful and transformative than any hotel-restaurant-museum trip I've ever been on. Working with local projects as part of local communities not only impacts the lives of the people you are helping, but it can also dramatically alter your own life, as I can say from first-hand experience. For anyone hungry to connect, to give back, and to see the world in an entirely new way, here are a few recommendations for your next volunteer travel experience.
By John Marshall
Courtesy of The Osa Wildlife Sanctuary
The Osa Wildlife Sanctuary
WHERE: Puerto Jimenez, Costa Rica
We stayed with Carol and her crew at this amazing spot, located on the Osa Peninsula, which has been called, "the most bio-diverse place on the planet." Carol raises her orphaned or injured monkeys outside of cages…so we lived in cages, entering the extended monkey troop whenever we stepped outside. Remote, exotic, and pulsing with life, the Osa Wildlife Sanctuary will take you back to nature like no other place you've have visited.
PLAN YOUR TRIP: Visit Fodor's Costa Rica Travel Guide
Courtesy of Safe Passage
WHERE: Guatemala City, Guatemala
Founded by fellow Maine native Hanley Denning, Safe Passage strives to support the poor children and their families who work in and around the Guatemala City dump. Tragically, Hanley died in 2007, but her work goes on, with Safe Passage's offerings of early childhood education, adult literacy classes, lessons in social entrepreneurship, and more. They now serve over 600 children, and there are many volunteer opportunities available at this transformative, life-saving organization.
PLAN YOUR TRIP: Visit Fodor's Guatemala City Travel Guide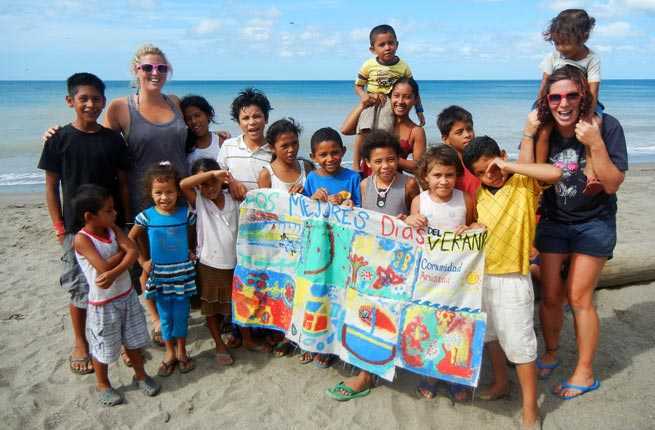 Courtesy of Project Woo
WHERE: Gigante, Nicaragua
Love to surf? Want to learn to surf? Want to brush up on your Spanish? This cool organization (WOO stands for Wave of Optimism) offers surf tourism in a sustainable way, with a mission to give back to the local communities that support surfers. My good friend Lisa Bisceglia is the Volunteer Coordinator and can tell you all about it. Hit the beach and make a difference!
PLAN YOUR TRIP: Visit Fodor's Mexico and Central America Travel Guide
Helen McCartin and Tony Walker
WHERE: New Zealand
WWOOF stands for Willing Workers on Organic Farms and is an international movement that pairs travelers with farmers, exchanging a little labor for food and shelter. You can WWOOF in virtually every country of the world, but New Zealand has a particularly robust WWOOFing community. For us, it was a very affordable (and fun) way to see an otherwise expensive country.
PLAN YOUR TRIP: Visit Fodor's New Zealand Travel Guide
George McDonald
WHERE: Northeastern Thailand
For all of the non-English teachers out there, Volunthai works to bring volunteers to rural parts of Thailand that don't get a lot of visitors. And you don't have to be a teacher to participate. We took our two teenage children for a month at the Nong Kha School and they taught their own classes, which not only looks good on a resume, it creates the kind of confidence no trip to Disneyland can ever hope to match.
PLAN YOUR TRIP: Visit Fodor's Thailand Travel Guide
Elenatur | Dreamstime.com
WHERE: Jaipur, India
If you love elephants—and seriously, who doesn't—volunteering at an elephant sanctuary is one way to get up close and personal with these amazing animals. There are opportunities all over the world, but I've been to Elefun in Jaipur and fell in love with Basanti, a large female with a gentle nature. That said, this is not real volunteering; the sanctuary really didn't need me. But if you need a dose of elephant love, make your donation and give Basanti a kiss for me.
PLAN YOUR TRIP: Visit Fodor's Rajasthan Travel Guide
Clifton Shipway
The Good Shepherd Agricultural Mission
WHERE: Banbassa, India
Without question, the trip to The Good Shepherd Agricultural Mission was my favorite stop. The GSAM is home to 75 orphaned children who all speak English and are filled with the kind of joy that is contagious. At the sprawling 60-acre property, you help in the kitchen, with the laundry, or with any special skill you have. The first step is to fill out an online application (tell Clifton I said, 'Hi'). But be warned: these children will take hold of your heart and never let go.
PLAN YOUR TRIP: Visit Fodor's India Travel Guide
Paige St. Germain
The Tanzanian Children's Fund
WHERE: Rift Valley, Tanzania
Your visit to Tanzania will be filled with hard work, early mornings, and gorgeous views of the spectacular Rift Valley. The Tanzanian Children's Fund is a home for orphaned children where everyone gets their hands dirty. With wild animals outside the compound, and Mt. Kilimanjaro not too far away, this is one unforgettable volunteer adventure. Volunteer opportunities fill up fast, so plan ahead.
PLAN YOUR TRIP: Visit Fodor's Tanzania Travel Guide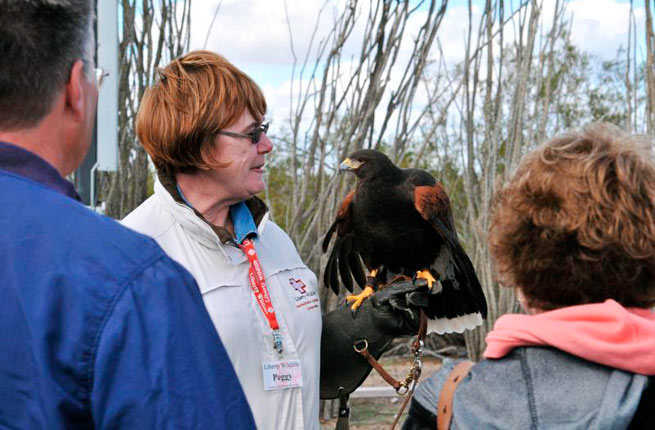 Charlene Rule / National Park Service
For everyone in America, you can find volunteer opportunities in your own backyard as well. Clear trails and see some of the beautiful countyside with the National Parks Service. Or Help with the ongoing Katrina clean-up in New Orleans, which still needs all the hands it can get. You can also join WWOOF on U.S. farms and see where your food comes from. The list is endless!
What's it actually like to volunteer at places like this? What will you be doing? What can you expect? In my new book, Wide-Open World: How Volunteering Around the World Changed One Family's Lives Forever, you'll get all the details; the cost, the challenges, and the changes that can occur when you add service to your next travel destination. If this sounds interesting, I encourage you to give it a try. Truly, if my family and I can do it, so can you and yours. But I should warn you about one thing. You will not change the world. It's the world that will change you.