Carol M. Highsmith Archive/Library of Congress via Wikimedia Commons, [public domain]
As a traveler (not a tourist), you want to delve beyond a city's most popular sights and attractions to get a deeper understanding of place. These surprising attractions take you out of the well-trod tourist areas to neighborhoods you wouldn't see otherwise. Seek out these interesting spots for a dose of travel discovery.— Anastasia Mills Healy
Carol M. Highsmith Archive/Library of Congress via Wikimedia Commons, [public domain]
Surprising-attractions-doris-duke-shangri-la
Nashville Convention & Visitors Corp.
THE PARTHENON IN NASHVILLE
Where: Nashville, Tennessee
How many people planning a Nashville trip say I think I'll visit the Parthenon? There is, in fact, a to-scale replica of the Parthenon in Centennial Park, just west of downtown. Why? Because in addition to being "Music City, U.S.A.," Nashville is also nicknamed the "Athens of the South." Built from plaster for Tennessee's 1897 Centennial Exposition, Nashville's Parthenon was recreated in concrete in 1931 when the city decided it wanted this Doric Greek temple to be permanent. Just like the 5th-century original in Athens, Nashville's Parthenon includes a 42-foot statue of Athena. Unlike the original, its Elgin Marbles are intact (but not made of marble).
PLAN YOUR TRIP: Visit Fodor's Nashville Travel Guide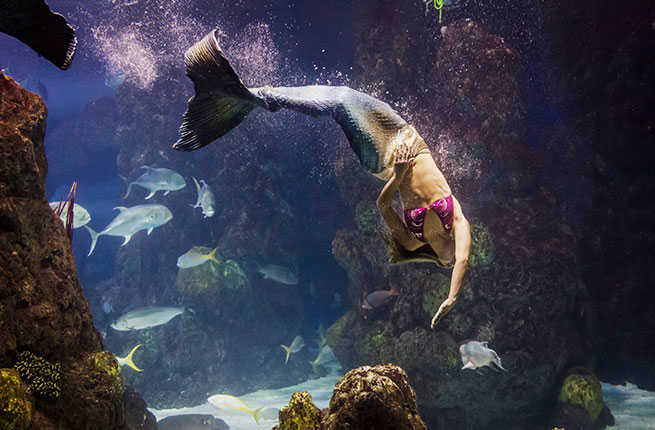 Mike Goodell
Where: Denver, Colorado
Yes, Colorado is landlocked but that doesn't stop a pod of mermaids from inhabiting a building downtown. Head to the Under the Sea exhibit Thursdays-Sundays at the Downtown Aquarium to watch "mermaids" swimming in tanks with barracudas, nurse sharks, and a 400-pound grouper. Back on land, they hold court with meet and greets after their shows, posing for photos and signing autographs. You can prove to your friends that mermaids are real.
Insider Tip: Ditch the crowds and book a table at the aquarium's restaurant, which has mermaid shows that coincide with lunch and dinner seatings.
PLAN YOUR TRIP: Visit Fodor's Denver Travel Guide
Theater 80
A WALK OF FAME IN THE EAST VILLAGE
Where: New York, New York
Mann's Chinese Theater in L.A. isn't the only one to preserve the handprints, footprints, and signatures of Hollywood stars in cement. At Theatre 80 in NYC's East Village, Joan Crawford, Gloria Swanson, Joan Rivers, and more left their marks. Named for its address at 80 St. Mark's Place, the theater was a Prohibition hideout, a jazz club featuring the likes of Thelonious Monk, and a film revival house. See what's being staged (everything from Cymbeline to a belly dance competition) and explore this vibrant, artistic neighborhood.
Insider Tip: Theatre 80's building includes the small but interesting Museum of the American Gangster and a former speakeasy, Scheib's Place.
PLAN YOUR TRIP: Visit Fodor's New York City Travel Guide
Elkman via Wikimedia Commons, [CC BY-SA 3.0]
Where: Miami, Florida
Divers headed to Miami should check out the Neptune Memorial Reef, three miles off Key Biscayne. This artistic interpretation of Atlantis, 40 feet underwater, is one of the world's largest artificial reefs and a mausoleum for people who are cremated and placed there. Explore its 16 acres: Swim under archways, weave in and out of columns, and view statues depicting lions and dolphins. It's free to visit (but not to stay).
Insider Tip: Join an organized dive with South Beach Dive and Surf.
PLAN YOUR TRIP: Visit Fodor's Miami Guide
Carol M. Highsmith Archive/Library of Congress via Wikimedia Commons, [public domain]
Where: Oahu, Hawaii
Leave it to the eccentric heiress Doris Duke (1912–1993) to think nothing of shipping a glittering 13th-century mihrab (architectural niche) from Iran, numerous jalis (perforated marble screens) from India, and masterful late-Ottoman period ajami paneling from Syria to decorate her estate. She called this home Shangri La, and it is now a museum and study center for Islamic art and culture. She dined in a royal blue Islamic-inspired tent lined with 19th-century Egyptian appliquéd fabric, seated under a six-foot Baccarat chandelier. The sides of the tent can be rolled up for a straight-on view of Diamond Head. Not too bad being one of the wealthiest women in the world.
PLAN YOUR TRIP: Visit Fodor's Honolulu Travel Guide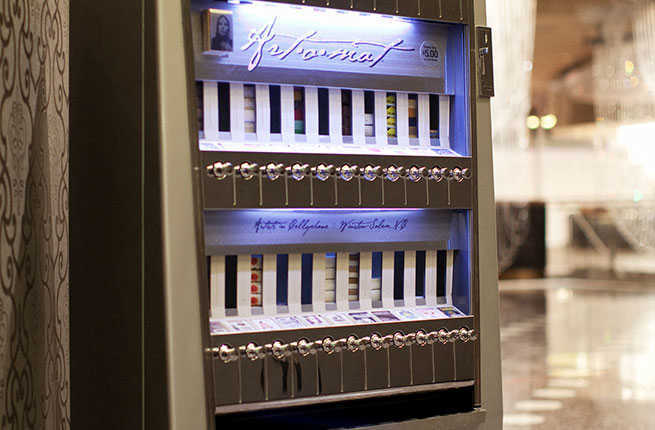 The Cosmopolitan of Las Vegas
Where: Nevada
Want an original artwork for $5 out of a former cigarette vending machine? Of course you do. Look for the Art-o-Mat on the second floor of the Cosmopolitan Hotel in Las Vegas, pick the style that speaks to you most, and insert a $5 bill. Instant art! The Cosmopolitan has six of the more than 100 Art-o-Mats scattered throughout the U.S., representing 400 artists from 10 countries. Even though the hotel closed its art gallery, the Cosmopolitan has a wide collection of contemporary art in its public spaces, meeting rooms, and guest rooms.
Insider Tip: Even if you're not driving, head to the parking garage to see graffiti art from Kenny Scharf, among others.
PLAN YOUR TRIP: Visit Fodor's Las Vegas Travel Guide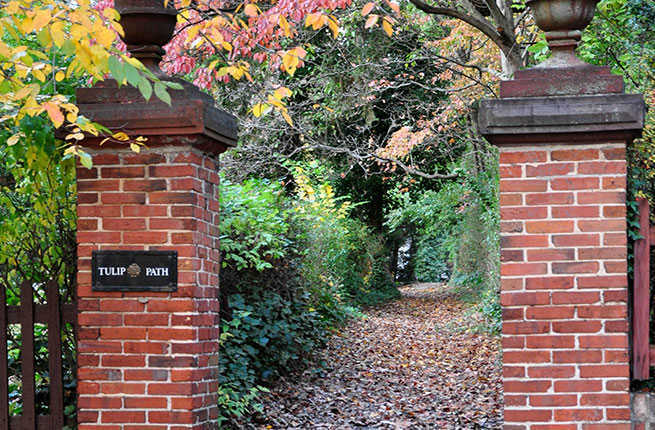 Anne Stuzin
CENTRAL PARK IN BALTIMORE
Where: Maryland
Architecture buffs, urban planning aficionados, and voyeurs head to the upscale residential neighborhood of Roland Park to follow pathways created by the son of Central Park landscape architect Frederick Law Olmsted. These 18 meandering walkways, created in the late 1800s, traverse private property and are marked with wooden signs and handrails. One of the earliest planned suburban garden communities, Roland Park had strict guidelines: homes had to have indoor plumbing and were not allowed to keep livestock. Fancy! Homes still reflect their original architecture, ranging from English Tudor and Regency to Georgian and Arts and Crafts. Approximately 11,000 people call this three-square-mile leafy suburb, which is listed on the National Register of Historic Places, home.
PLAN YOUR TRIP: Visit Fodor's Baltimore Travel Guide
Disney Museum
Where: San Francisco, California
There are no rides at the Walt Disney Family Museum, which opened in 2009 in the Presidio, but fans of the Mouse Man and the empire he created will be enthralled. See the first known drawing of Mickey Mouse and a model of Disneyland. Delve deeper into his story with his patriotic WWII-era films and nature documentaries. Visitors interested in early animation, directing, and cinematography will be especially rewarded at this stunningly located museum with views of the bay and the Golden Gate Bridge.
Insider Tip: Plan to spend the day in the Presidio–a military outpost for 200 years that's now home to hiking trails, beaches, a trampoline park, bowling alley, marine sanctuary, golf course, and variety of restaurants.
PLAN YOUR TRIP: Visit Fodor's San Francisco Travel Guide