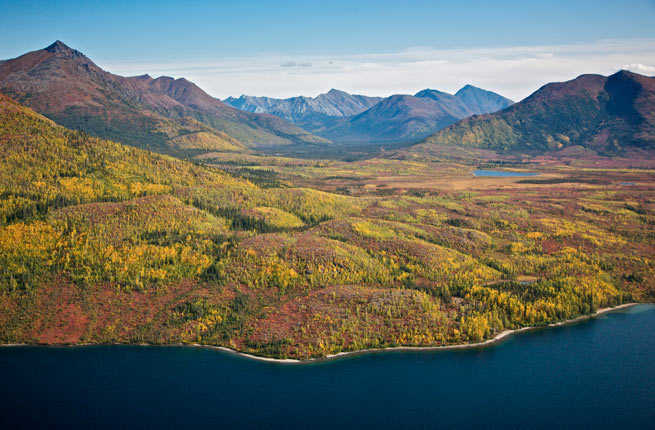 Joshanon1 | Dreamstime.com
The world is full of destinations on the well-trodden path, where the number of visitors seems to go up every year and the crowds can sometimes feel endless. Don't you want to go somewhere different for a change? No matter what corner of the globe you look at, there are plenty of overlooked vacation spots just waiting to be explored. Whether you want to relax somewhere off the beaten path or escape to a place you've never even heard of, you'll find it on this list of under-the-radar destinations. —Michael Alan Connelly
Alexshalamov | Dreamstime.com
WHERE: Caribbean
Ringed by blindingly white sand and lustrous aquamarine waters, this mostly flat desert island offers a decidedly low-key escape, especially compared to bustling St. Martin nearby. There are no nonstop flights from the U.S. to Anguilla, and no port for cruise ships to pull into, which helps to maintain the island's relaxed vibe. Locals value privacy and peace—they won't even permit Jet Skis on the island for fear of noise pollution.
Where to Stay: Viceroy Anguilla is a luxurious retreat that attracts a crowd of international sophisticates. CéBlue Villas & Beach Resort, on the other hand, is comprised of a collection of gorgeous hillside villas that offer privacy, while the property itself offers top-rate service, great food, and an atmosphere free from pretension.
PLAN YOUR TRIP: Visit Fodor's Anguilla Travel Guide
THPStock / Shutterstock
WHERE: Australia
Located less than 20 miles from Brisbane, "Straddie" (as locals call it) is a popular weekend destination for Brisbanites looking to escape the city. Activities here include swimming, fishing, surfing, and hiking to explore the island's five beaches and dozens of inland lakes. You can spot koalas on the island, or head to Point Lookout, considered one of the best land-based whale-watching spots in the world.
Where to Stay: Stradbroke Island Beach Hotel & Spa Resort is one of the best full-service properties on the island. Alternatively, you can sleep on the beach with Straddie Camping.
PLAN YOUR TRIP: Visit Fodor's Australia Travel Guide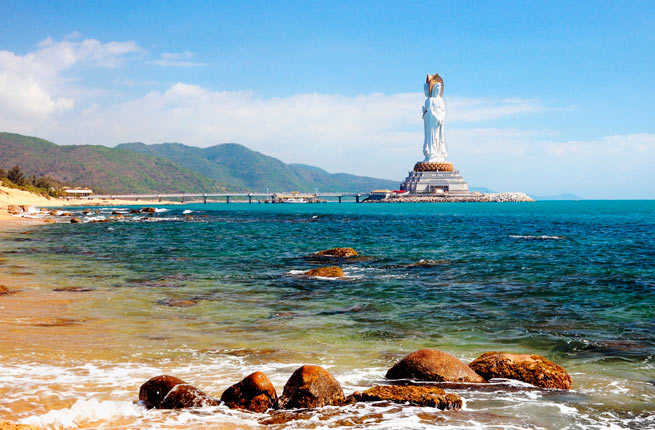 LU JINRONG / Shutterstock
WHERE: China
Popular with Chinese and Russian tourists, but mostly unknown to other travelers, this tropical island off China's southern coast is home to gorgeous beaches, a volcano park, monkeys, a Shaolin Buddhist temple, an ancient Hainanese village, and more. The island is now being promoted as "China's Hawaii," which may sound like a tourism ploy, but the scenery here is worthy of the comparison.
Where to Stay: The Ritz Carlton, Sanya offers luxury in the island's main hub. If you want an escape, head to Le Méridien Shimei Bay Beach Resort & Spa, located on a bay where you'll find Hainan's best surf.
PLAN YOUR TRIP: Visit Fodor's China Travel Guide
Saffiresblue | Dreamstime.com
WHERE: Ohio
Hiking, biking, archery, fishing, hunting, camping—you'll find all this and more at this state park, spread across more than 2,300 acres. The park is most notable for its waterfalls and dramatic rock formations, including Old Man's Cave, Cantwell Cliffs, Ash Cave, and Cedar Falls.
Where to Stay: The park has nearly 200 campsites, most of which are equipped with electricity. There is also access to hot showers and flush toilets. Alternatively, there are several cabins in the area, such as Comfort in the Woods.
PLAN YOUR TRIP: Visit Fodor's Ohio Travel Guide
Blanscape / Shutterstock
WHERE: Thailand
Accessible only by boat, this island paradise in the Andaman Sea is surrounded by clear water and pristine reefs, where 25 percent of the world's tropical fish species live and swim. Considered a calmer alternative to overrun Koh Phi Phi, Koh Lipe features a variety of beaches—some developed, some deserted—but you'll find peace and quiet at Sunrise Beach. As part of the Tarutao National Marine Park, Koh Lipe is unlikely to see the kind of massive developments that have detracted from the appeal of other Thai islands.
Where to Stay: Castaway Beach Resort offers spacious wooden bungalows and a large deck overlooking a beach.
PLAN YOUR TRIP: Visit Fodor's Thailand Travel Guide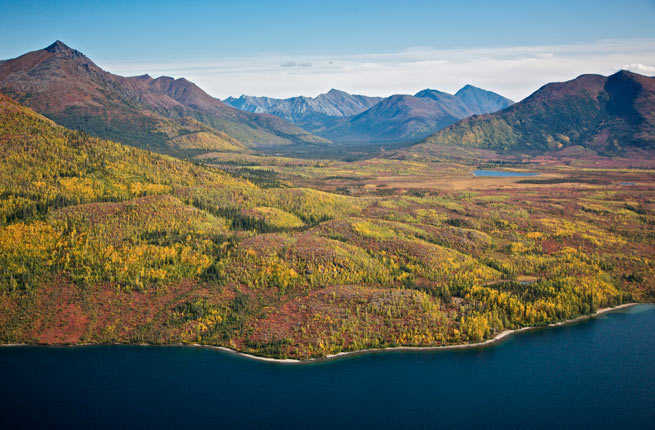 Joshanon1 | Dreamstime.com
Gates of the Arctic National Park
WHERE: Alaska
Travelers who are proficient in outdoor survival skills should head to this vast, nearly untouched wilderness park, spread across 8.4 million acres in northern Alaska. The park has no established, roads, trails, or campsites, which means that trekking across this landscape is a challenging but one-of-a-kind adventure. Home to the Brooks Range mountains and six rivers, the park offers excellent fishing opportunities in addition to its superlative scenery.
Where to Stay: You'll need to know how to set up a camping site. Otherwise, you can make a day trip and fly to Fairbanks to spend the night.
PLAN YOUR TRIP: Visit Fodor's Alaska Travel Guide
Orhan Cam / Shutterstock
WHERE: Turkey
Commonly called Urfa, this historic city dates back at least 3,500 years, and Turkish legend has it that Abraham was born in a cave here. The cave and other important sites draw hundreds of thousands of Muslim visitors annually. Aside from its traditional architecture, Urfa's main attractions are the Fish Pool, an old covered bazaar, the Throne of Nimrod fortress, and a small archaeological museum. A trip to nearby Göbekli Tepe is considered a must, as it is home to the world's oldest temple, dating from more than 11,000 years ago.
Where to Stay: For something familiar, there's a Hilton Garden Inn; for something with a more authentic feel, there's Hotel El-Ruha, which features traditional Turkish architecture.
PLAN YOUR TRIP: Visit Fodor's Turkey Travel Guide
dohtar / Shutterstock
WHERE: Slovenia
Located in the Soča Valley, this picturesque town is surrounded by majestic mountains and rolling green pastures. Aside from its natural beauty, Kobarid has historical importance, with archaeological sites dating to the Iron Age in addition to a museum commemorating the town's role in World War I. For such a small place, Kobarid is home to a surprising number of fine restaurants, five of which comprise a group known as the Kobarid Gastronomic Circle.
Where to Stay: Accommodations are limited in Kobarid; fortunately, the Hotel Hvala is a pleasant, clean option.
PLAN YOUR TRIP: Visit Fodor's Slovenia Travel Guide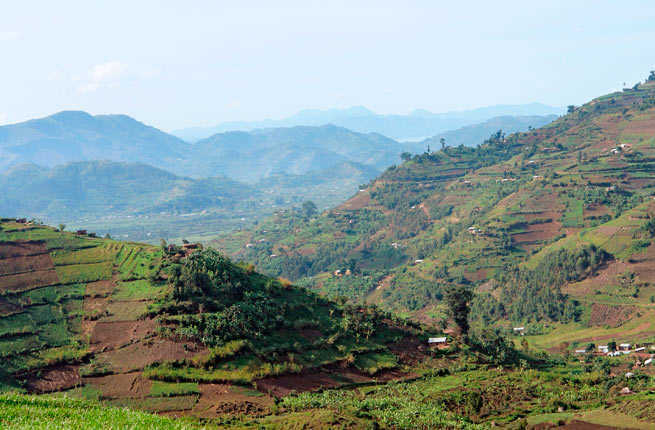 PRILL / Shutterstock
WHERE: Rwanda
This very active eight-volcano chain straddles the borders of Uganda and the Democratic Republic of the Congo, but for security reasons, your best bet is to visit the section located in Rwanda. Hikers who scale the volcanoes, up to heights of 15,000 feet, will be rewarded with incredible views and sightings of mountain gorillas, chimpanzees, elephants, and other wildlife.
Where to Stay: Sabyinyo Silverback Lodge is a luxury property located at the foot of the Virungas, in the Parc National des Volcans.
Read More: 12 Reasons to Go to Rwanda
Fyletto | Dreamstime.com
WHERE: Germany
Popular for health retreats and winter sports, this town lies near the Austrian border and sits inside Berchtesgaden National Park, on scenic Lake Königsee. Mount Jenner offers skiing in winter, while Mount Watzmann is better suited to mountain climbers. Featuring small-town Bavarian charm, Schönau am Königsee is home to a number of cafes and traditional restaurants
Where to Stay: The Gästehaus Boehm is a clean, quiet option with an on-site sauna. The town also offers several B&B options.
PLAN YOUR TRIP: Visit Fodor's Germany Travel Guide
iPics / Shutterstock
WHERE: French Polynesia
You've heard of Tahiti and Bora Bora, but not this place, which happens to be the second-largest atoll in the world. Essentially a string of coral encircling a beautiful lagoon, Rangiroa offers world-class diving and one-of-a-kind natural beauty. Activities are centered on beaches and the water, though you can also explore villages and visit a working pearl farm.
Where to Stay: Hotel Kia Ora is Rangiroa's main resort, featuring overwater bungalows, while Le Sauvage offers a more remote experience.
PLAN YOUR TRIP: Visit Fodor's French Polynesia Travel Guide
iPics / Shutterstock
Plitvice Lakes National Park
WHERE: Croatia
A UNESCO World Heritage site since 1979, this stunning national park features approximately 20 lakes in addition to breathtaking caves, forests, and waterfalls. There's also an abundance of wildlife here, including bears, wolves, and 126 bird species. Spread over more than 70,000 acres, the park is notable for the unique geological processes that formed its cascading lakes and continue to alter the terrain to this day.
Where to Stay: there's no lodging inside the park, but Hotel Degenya and Turist Grabovic are both popular with park visitors.
PLAN YOUR TRIP: Visit Fodor's Croatia Travel Guide
Kim Briers / Shutterstock
WHERE: Indonesia
Want the splendor of Bali without all of the crowds? Then head to Lombok, where you'll find beautiful beaches, enchanting waterfalls, a looming volcano, and relatively few tourists. The natural scenery and local way of life have remained unchanged for hundreds of years, and the indigenous culture is quite rich. Aside from relaxation, this island is ideal for surfing and snorkeling.
Where to Stay: Novotel Lombok is a four-star resort on the island's southern shore, overlooking Kuta Beach.
PLAN YOUR TRIP: Visit Fodor's Indonesia Travel Guide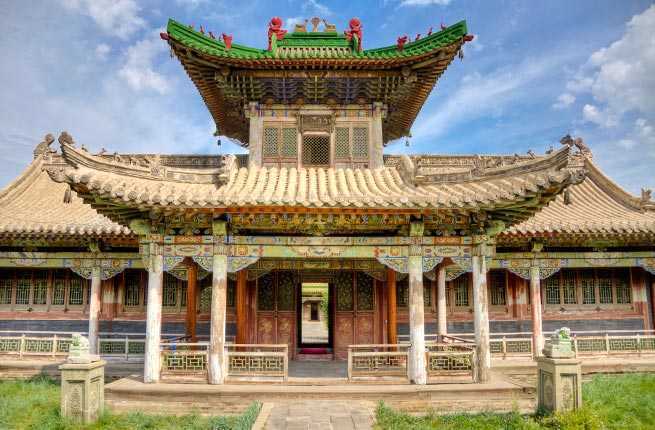 Jeppo75 | Dreamstime.com
WHERE: Mongolia
The Mongolian capital has a reputation for being a rather unattractive city, but don't let that discourage you, as it makes a good base for exploring one of the world's most beautiful and hospitable countries. (Don't pass up the opportunity to hike in the mountains south of the city.) Primarily a business-traveler destination, you won't see too many Western tourists here, meaning the museums won't be overrun.
Where to Stay: Kempinski Hotel Khan Palace and the Shangri-La are both top-tier options in the city.
PLAN YOUR TRIP: Visit Fodor's Mongolia Forum
Nicku / Shutterstock
WHERE: Tunisia
Originally built as the Thysdrus, this town in northern Africa features well-preserved architecture from the days of the Roman Empire. El Djem was once the second-most important city in the region, behind Carthage, and its most famous feature is a massive amphitheater, constructed in the third century, which could house up to 35,000 spectators. Though parts of the structure have crumbled, enough of it still stands to conjure its former glory. The town is also home to a museum that features a large selection of mosaics and a restored Roman villa.
Where to Stay: Lodging options are quite limited here, and those that do exist are no recommended. For hotels, consider staying in other towns, like nearby Sousse or Sfax.