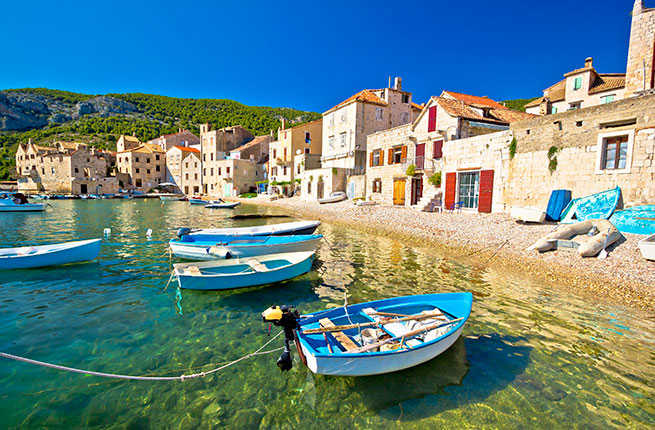 Xbrchx | Dreamstime.com
While the secret is out about popular islands like Bali and Santorini, these islands are still under-the-radar—but not for long. Escape the crowds of tourists on these 10 idyllic islands the locals love (and you probably never heard of).—Wibke Carter
Ippeito | Dreamstime.com
WHERE: Japan
When thinking about Japan, subtropical jungle, mangrove swamps, and white beaches that rival the Caribbean probably don't come to mind. But the Yaeyama Islands in Okinawa Prefecture are a beachy paradise where pineapples and sugarcane grow. Known as one of Japan's best diving spots, the underwater world includes coral reefs, dolphins, sea turtles, and manta rays. If the Japanese want to leave their buzzing cities like Tokyo or Osaka, they escape to these very laid back islands where many locals still work on pearl farms or in potteries. Although six million Japanese mainlanders come to southern Okinawa, including the Yaeyama Islands, for a beach vacation every year, few international tourists travel this far off the beaten track.
PLAN YOUR TRIP: Visit Fodor's Okinawa Travel Guide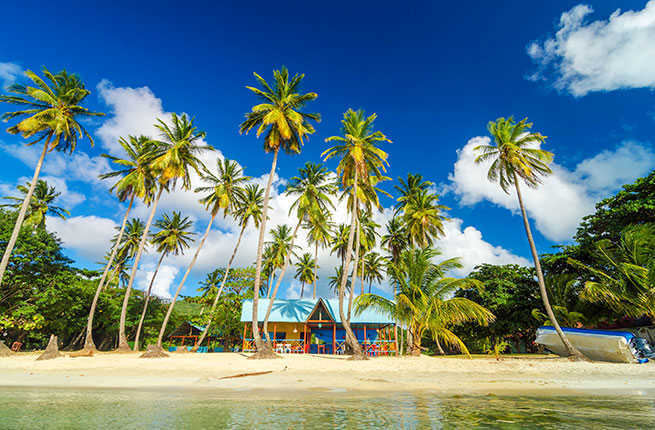 Jkraft5 | Dreamstime.com
WHERE: Colombia
Although it's part of South America, Providencia feels like a laid-back Caribbean island. English, Spanish, and English Creole is spoken by the locals who are still living by their own traditions and customs, far away from Colombia's capital Bogota. Providencia's unique culture, snorkeling spots, and untouched beaches draw people looking for an intact slice of paradise. The ocean surrounding the island has the world's third-largest barrier reef filled with coral reefs, sponges, and countless exotic fish. Providencia is void of mobile reception, fast food and hotel chains, and designer stores. Less is more.
PLAN YOUR TRIP: Visit Fodor's Colombia Travel Guide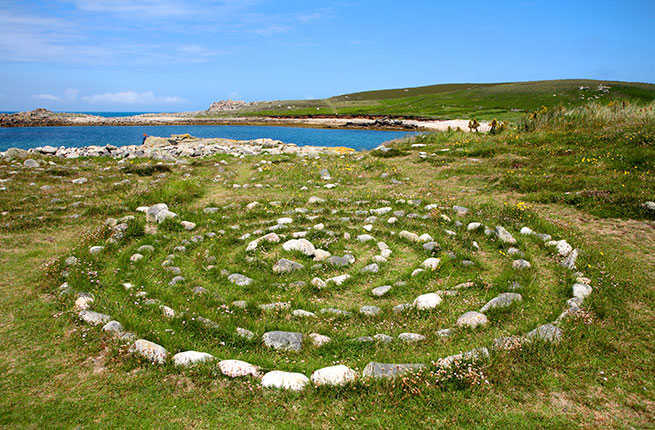 Sharpshot | Dreamstime.com
WHERE: United Kingdom
What might be Britain's best-kept secret, the Isles of Scilly are a sub-tropical (yes, you read that right) paradise with 35 white sand beaches, exotic plants, and azure blue waters – and only a 15-minute flight from the mainland. The community of around 2,200 people, spread over five inhabited islands (there are 140 all up on the archipelago) mostly work in tourism and agriculture. There is an abundance of bird life and snorkeling safaris to encounter sharks, seals, and dolphins. Getting to the islands and staying there can be rather expensive, but once you've arrived, you'll feel like you've entered a different world as life on the Isles of Scilly has hardly changed at all over the last few decades.
PLAN YOUR TRIP: Visit Fodor's The West Country Travel Guide
Antagonist74 | Dreamstime.com
WHERE: Germany
With nearly 40 square miles, Sylt is the largest North Frisian island. Called the "Côte d'Azur of Germany" and quite similar to the Hamptons, this is where the country's rich and famous mingle. The island has a warm microclimate thanks to the gulf stream, white, windswept beaches and mud flats from the surrounding Wadden Sea, a UNESCO World Natural Heritage Site since 2009. If you have the money, you'll be spoilt for choice between spa and wellness facilities, golf clubs and Michelin-starred restaurants. Nature lovers will enjoy the varied bird life and unique landscape which includes sand dunes and heathlands. The special climate and salty, iodine-rich air are supposed to be very beneficial and locals have been flocking to Sylt since the 19th century.
PLAN YOUR TRIP: Visit Fodor's Schleswig-Holstein and the Baltic Coast Travel Guide
Perederieieva | Dreamstime.com
WHERE: New Zealand
Great Barrier Island, in the Hauraki Gulf, is a large, forest covered island with less than 1,000 inhabitants. It's a favorite (long) weekend getaway for people from Auckland who want to experience a slower pace of life. Due to its remoteness (3.5 hours by fast ferry or 30min flight), modern amenities are scarce, though accommodation options include luxury eco-lodges, and houses have their own power generators. The island particularly attracts hikers and campers with its beautiful walking tracks through native bush and past natural hot springs. Great Barrier Island is pest free, offering a perfect environment for rare birds like the North Island kaka parrot. A number of popular events like the Fitzroy Mussel Fest or the Great Barrier Garden Tour are held annually.
PLAN YOUR TRIP: Visit Fodor's New Zealand Travel Guide
Alexander Demyanenko/Shutterstock
WHERE: France
Picturesque harbor villages, fresh seafood from the market, and golden beaches—it's easy to see why Ile de Ré is a preferred hideaway for stressed out Parisians who are only too happy to exchange their Venturis for bicycles and super yachts for trips on fishing boats. Towns like popular Saint-Martin-de-Ré have whitewashed houses with blue and green shutters (the only colors allowed) and distinct terracotta clay roofs. The countryside, best explored by bike (60 miles of lanes) or on horseback, is marked by salt marshes, wildflowers, and vineyards. A culinary highlight is the cultivated oysters served by locals at picnic tables outside little wooden shacks.
PLAN YOUR TRIP: Visit Fodor's France Travel Guide
Bepsphoto | Dreamstime.com
WHERE: Italy
Closer to Africa than Europe, Pantelleria is one of Italy's least known islands. Located between Sicily and Tunisia, the 'black pearl of the Mediterranean' features no real beaches, but a fascinating black, volcanic landscape instead. Swimming, diving, and snorkeling are mostly off rocks and in secluded coves. Pantelleria features unique, traditional houses called dammusi that are built with lava rocks and have cisterns to collect rainwater. Major sights include a nature reserve and a volcanic lake Specchio di Venere (Venus' Looking Glass) which is fed by thermal springs. Maybe due to the lack of beaches, Pantelleria has never attracted mass tourism, however a number of shy, local celebrities like Giorgio Armani own property on the island.
PLAN YOUR TRIP: Visit Fodor's Sicily Travel Guide
Santanu Banik/Shutterstock
If you heard about Kangaroo, Hamilton, and Fraser Island, chances are, others have too. Australia is a huge country with many islands, but a locals favorite in Victoria, only 90 minutes from Melbourne, is Phillip Island. Every October, Australian Motorcycle Grand Prix fans flock here, while in summer, the island is a much-loved family getaway destination. For adults, there are plenty of local vineyards to choose from, teenagers can surf at the southern beaches, and kids will love the Koala Conservation Centre and famous Penguin Parade. Plus, wallabies and kangaroos roam freely in a wildlife park and can be fed by hand, and the largest colony of fur seals in Australia is home at Seal Rocks.
PLAN YOUR TRIP: Visit Fodor's Victoria Travel Guide
Xbrchx | Dreamstime.com
WHERE: Croatia
Croatia has 1,246 islands (if you count every rock and islet) out of which 50 or so are inhabited and only 15 have more than 1,000 people living on them. Romantic Vis with its sheltered, emerald green coves is a local secret with Croatian food lovers thanks to its traditional cuisine. There are plenty of vineyards, olive groves, orchards, and more than 300 species of herbs and pine, palm, fig and mulberry trees, all used in the simple but delicious cooking style of Vis. A signature dish is pojorski bronzinic, a broth of barley, lentils, and squid, and you cannot go wrong with the salted sardines, fish stews, and grilled shrimp (all washed down with local Vugava Wine).
PLAN YOUR TRIP: Visit Fodors's Dalmatia Travel Guide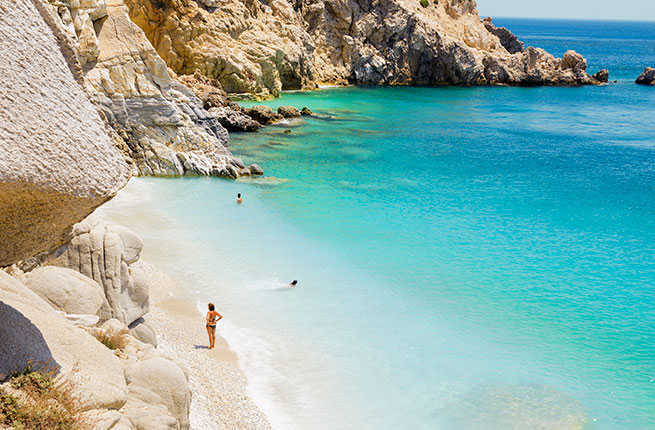 kostasgr/Shutterstock
WHERE: Greece
Ikaria in the Aegean Sea might not be the prettiest of islands—in fact, it's mountainous with rocky cliffs and steep valleys, but the Greeks visit for a different reason: longevity. People from Ikaria live on average 10 years longer than those on other islands and mainland Greece. It might have something to do with spending a lot of time outside and consuming their own high-quality honey, olives, and wine. Ikaria is mainly visited by domestic travelers who come here to bathe in the thermal springs and explore the beautiful forests with fresh water lakes, rivers, gorges, and waterfalls. The locals love spending time with family, friends, and neighbors over food and drink, which could be the secret to their long life.
PLAN YOUR TRIP: Visit Fodor's Northern Aegean Islands Travel Guide