AndreAnita / Shutterstock
What's the real definition of a spring break? Taking a trip for less than you might expect. There's no better time of year to find bargains, with a host of last-minute deals as destinations prepare to boost prices for summer. Here are our picks for some of the best buys of the season, whether you want to find discount beachfront stays, take advantage of slashed airfares, or capitalize on the weakening euro.
By Kathleen Squires
Laura Stone / Shutterstock
Now that spring break has passed and the kids are back in school, US Airways Vacations is wooing guests back to Orlando with 35% off packages to Disney for travel in mid-June. There are also discounts available on rooms and theme park admissions—including everything from early admission to complimentary water-taxi shuttles to a free third-day ticket with the purchase of two. And if you are a resident of Florida, you happen to be in extra luck this spring: The Four Seasons Resort Orlando features Florida-resident rates from $295, which includes room, valet parking and basic Wi-Fi from April 23 through June 11.
PLAN YOUR TRIP: Visit Fodor's Orlando Travel Guide
Robert Bohrer / Shutterstock
California's drought left Lake Tahoe with a sparse ski season, which means that resorts are promoting great deals for spring to make up the difference. A new route on JetBlue, from JFK to Reno, rolls in at a very reasonable $169 round-trip starting May 28, making Tahoe an even harder to resist trip. At Harrah's Hotel and Casino, spring room rates go as low as $79 a night, while at the Ritz-Carlton, guests can relax knowing that the $399 room rate includes one spring-themed spa treatment per person, per day, between May 11 and June 18.
PLAN YOUR TRIP: Visit Fodor's Lake Tahoe Travel Guide
Myroslava / Shutterstock
The late spring season offers a window of opportunity in this stretch of Mexican sand, as room rates fall about 30% after Easter, a true low before the high season of summer sets in. If traveling between May 8 and June 10, US Airways will offer resort credits from $1,000 up to $7,200 at the new adults-only Hard Rock Hotel Riviera Maya. That includes 46% off the net rate when booking air and hotel together. The Grand Velas Riviera Maya is also offering dramatic discounts during its spring sale. You have to act quickly, however, to nab rooms at the all-inclusive rate of $415 per person per night, as the sale ends April 30. The offer also includes a $50 spa credit per adult, per night.
PLAN YOUR TRIP: Visit Fodor's Riviera Maya Travel Guide
Madrugada Verde / Shutterstock
The Emerald Isle looks awfully shiny this season, with deals from Aer Lingus Vacations that are packed with good value. The best news is that as the dollar rises against the euro, travelers are getting more of Ireland's lush green pastures for their green. One of the many offers: Six nights, plus round-trip airfare from New York City to Dublin, a car, four- and five-star accommodations, and tours including Guinness Storehouse, Blarney Castle, and the House of Waterford Crystal; from $1,299 for travel in May.
PLAN YOUR TRIP: Visit Fodor's Ireland Travel Guide
AndreAnita / Shutterstock
The weak euro certainly comes in handy this season when heading to the Netherlands. Rarely has it been so inexpensive to go Dutch during tulip and bicycle season. Delta Vacations has put together some packages for June travel that include flight and hotel at spots like the Wyndham from $1,430 inclusive. The stylish Andaz, meanwhile, is celebrating the season with a "Blooming Holland" package that includes admission to the world-famous Keukenhof Gardens along with room, breakfast, transfers, and free admission to the spa and fitness center, from 579 euros until May 17.
PLAN YOUR TRIP: Visit Fodor's Netherlands Travel Guide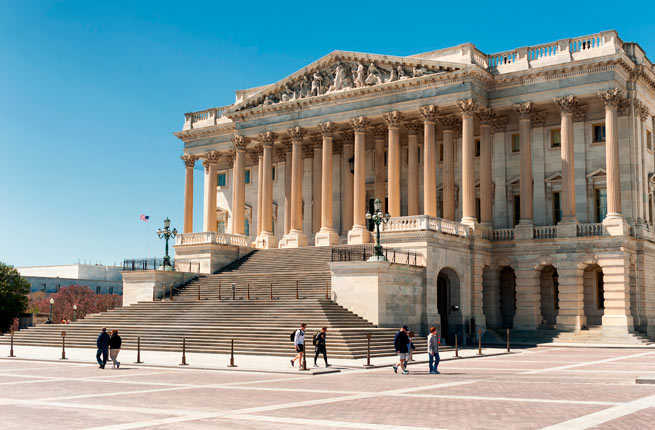 Alexey Rotanov / Shutterstock
The cherry-blossom crowds have come and gone, and a quiet now falls upon D.C. That's why Amtrak is running "Saver Fares" for spring on the Acela to any destination between NYC and D.C. for travel now through June 13, with 25% off normal prices. Once you arrive in the nation's capital, settle in at the recently refurbished Embassy Row Hotel, which is offering 15% off rates, plus a $20 dining credit per day at the stylish on-site restaurant, Station Kitchen and Cocktails, when you book by April 30. Book by May 15 and you'll receive 10% off plus $20 dining discount per day.
PLAN YOUR TRIP: Visit Fodor's Washington, D.C. Travel Guide
cdrin / Shutterstock
Springtime in Seattle means savings, starting with double-digit airfares on Frontier Airlines via its "Online Deals." And since you're way west, why not watch some whales as they just begin to swim north? Puget Sound outfitters such as Clipper Vacations have the gentlest prices of the season, starting from $99. Amtrak, by the way, is offering $400 discounts on 9-day trips from Chicago to Seattle, via Glacier National Park.
PLAN YOUR TRIP: Visit Fodor's Seattle Travel Guide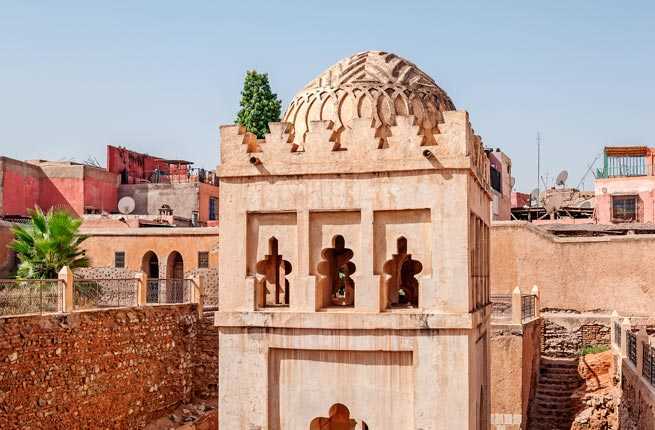 Zyankarlo / Shutterstock
It's shoulder season, which means travelers need not shoulder the burden of costly travel in Marrakesh at this time of year. Iberia is showing fares from $665–$795 from hubs such as Chicago, Los Angeles, Boston, and Washington, D.C. When looking for a place to stay, check out any of the hotels in the Riad group, including the Riad Star, the Riad Cinnamon, Dar Habiba, and Riad Papillon, which is offering a 20% discount via Internet bookings.
PLAN YOUR TRIP: Visit Fodor's Marrakesh Travel Guide
TTphoto / Shutterstock
Safari outfitters feature rock-bottom prices in the month of May, the most affordable time of the travel year in the region, as the rainy season comes to an end. High-end companies such as Micato are showing drastic discounts in May, as much as $2,000 less than the rest of the year. Meanwhile, cheap airfares are also making a spring African adventure more alluring, with airlines like Turkish featuring flights as cheap as $786 round-trip from JFK, half of what it costs in high season.
PLAN YOUR TRIP: Visit Fodor's Kenya Travel Guide
Jon Bilous / Shutterstock
In summer, the state of Maine will be overrun with hikers, lobster lovers, and parents dropping off their kids at camp. Sneak in during spring instead, and enjoy some hefty discounts from VisitMaine.com during April and May. Deals include inexpensive bed and breakfast packages, discounted museum admissions, and special Amtrak train fares between Boston and Brunswick.
PLAN YOUR TRIP: Visit Fodor's Acadia National Park Travel Guide