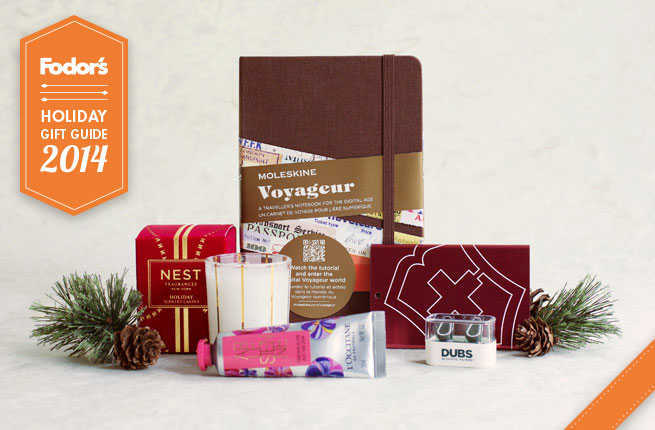 Mary Robnett
'Tis the season for holiday shopping, so we've done the legwork and rounded up this year's best gifts for the travelers on your list. These 14 small but thoughtful gifts, all of which cost less than $30, are either must-pack items for trips, or just great items to give anyone you know who's stricken with wanderlust. And if you're looking for more ideas, check out our main gift guide and our suggestions for books.
Michael Alan Connelly is the Editor of Fodors.com. Follow him on Twitter: @malanconnelly.
Jennifer Arnow
Claudia Pearson Tea Towels
Iconic scenes from New York City, Brooklyn, Los Angeles, San Francisco, Seattle, and London adorn these colorful tea towels, which will add graphic flair to any kitchen.
Buy them here, $16 each.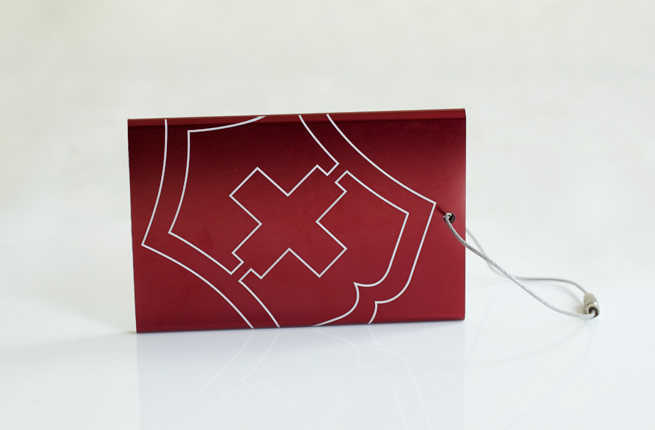 Mary Robnett
Victorinox Deluxe Tracking ID Tag
This heavy-duty luggage tag features a unique tracking number; if a bag with this tag is ever lost and later found, Victorinox will arrange for it to be returned to its owner from anywhere in the world, free of charge.
Buy it here, $24.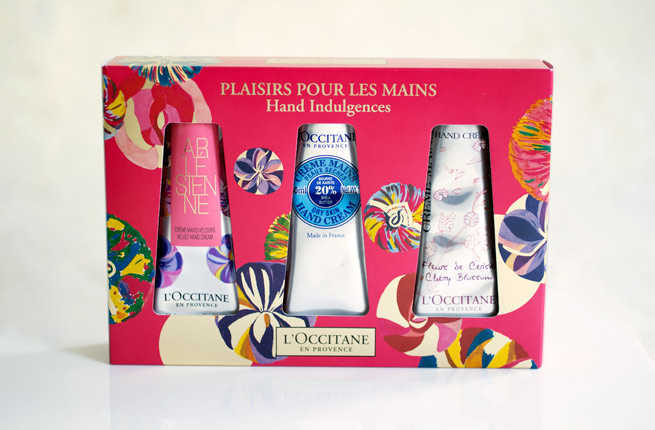 Mary Robnett
L'Occitane Hand Indulgences
This trio of shea butter hand creams, travel-friendly at one ounce each, will help keep hands moisturized on vacations and long-haul flights.
Buy it here, $28.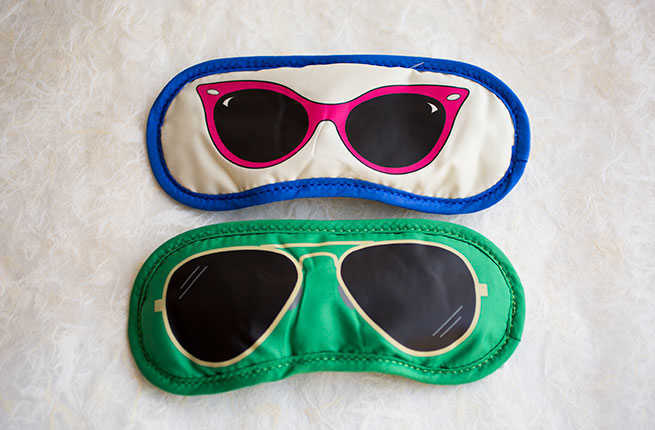 Jennifer Arnow
Style meets shut-eye in these comfortable eye masks, must-pack items for overnight trips on planes and trains.
Buy them here, $16 each.
Jennifer Arnow
Henri Matisse: The Cut-Outs Note Card Set
These colorful note cards, blank on the inside, are ideal for writing thank you notes or penning dispatches while on the road.
Buy it here, $14.95.
Jennifer Arnow
Moleskine Voyageur Journal
Specifically designed for travelers, this notebook features ruled, dotted, and plain pages, plus there's online software that allows for printing emails, itineraries, and websites in a size that perfectly fits these pages.
Buy it here, $24.95.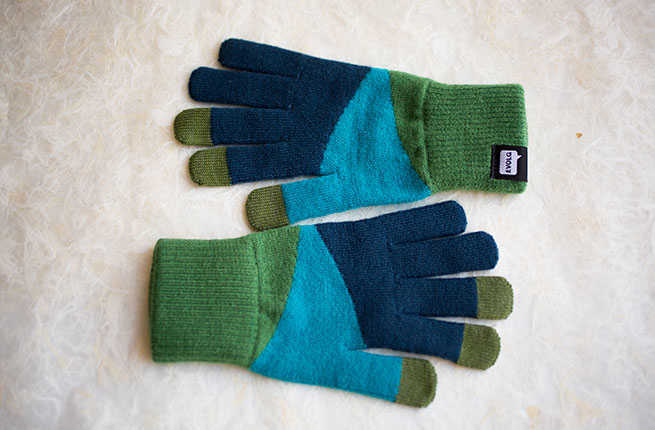 Jennifer Arnow
Crafted by a Japanese designer, these cute cold-weather essentials allow any on-the-go wearer to use touch-screen devices while keeping their hands warm.
Buy them here, $28.
Mary Robnett
NEST Fragrances Holiday Scented Votive Candle
With a fragrance blend of pomegranate, Mandarin orange, pine, cloves, cinnamon, and vanilla, this candle brings the scent of the holidays to any hotel room or home.
Buy it here, $14.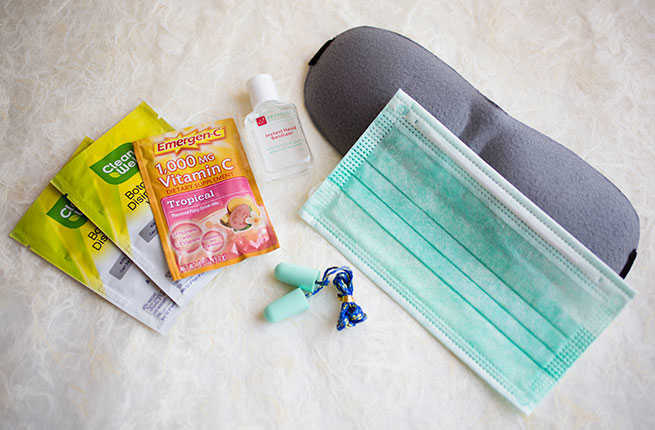 Jennifer Arnow
Perfect for anyone traveling frequently or during flu season, this kit features a blackout eye mask, disinfecting surface wipes, hand sanitizer, Emergen-C vitamin supplements, foam earplugs, and a breathable mask that covers the nose and mouth.
Buy it here, $16.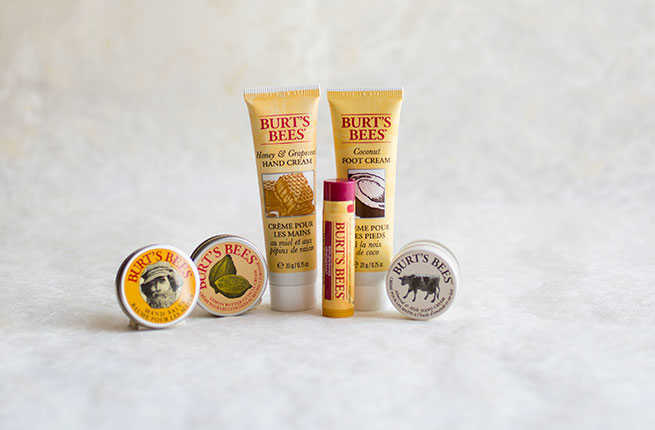 Jennifer Arnow
Burt's Bees Tips and Toes Kit
This collection of six different products, all in travel-friendly sizes, will keep hands, feet, and lips moisturized on long-haul flights and on the go.
Buy it here, $9.74.
Jennifer Arnow
Travelsmith Initial Luggage Tag
This customizable leather luggage tag adds a bit of personality to any suitcase.
Buy it here, $10.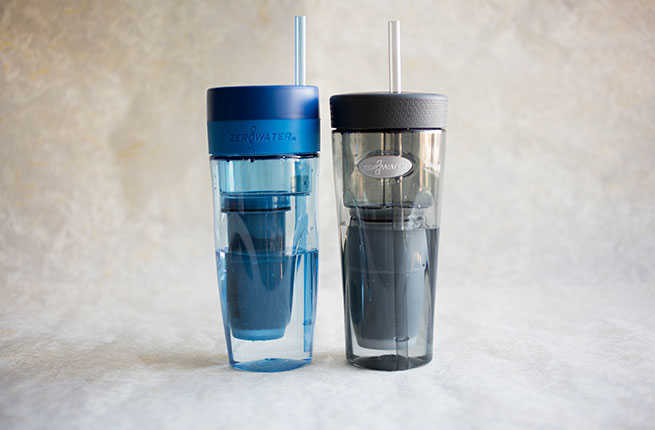 Jennifer Arnow
Featuring the best-performing portable water filter, this travel bottle makes it easy to enjoy purified water no matter where you are.
Buy it here, $14.99.
Mary Robnett
Toothpaste 2 Go Starter Pack
Eliminating the need to buy travel-size toothpaste, this reusable, BPA-free tube makes it easy to pack just the right amount of toothpaste from a standard-size tube.
Buy it here, $6.99.
Mary Robnett
Designed for planes, concerts, subways, or any loud environment, these reusable, high-tech earplugs safely reduce noise levels while managing to look more stylish than the bulky foam variety.
Buy them here, $25.