Teddy Minford
From thrilling beach reads to poignant memoirs to wanderlust-inducing travelogues, we've rounded up the best books to bring on your summer vacation—wherever that may be.—Teddy Minford
Into The Water
By: Paula Hawkins
On Sale: May 2, 2017
From the author of the #1 Bestseller Girl on the Train comes this thriller about a town with a river full of secrets. It's an intense and suspenseful novel packed with twists and turns that you probably won't be able to put down.
Where to Read It: While renting a cozy cottage on the Oregon Coast.
PriestDaddy
By: Patricia Lockwood
On Sale: May 2, 2017
This memoir by poet Patricia Lockwood is both hilarious and poignant. Lockwood chronicles the year she and her husband spent living with her bizarre and charismatic parents (including her father, a Catholic priest who has an aversion to wearing pants) in a church rectory in the suburbs of St. Louis.
Where to Read It: On a great American road trip exploring the Midwest. Or, at any family function this summer where you'll be happy to be reminded that, in comparison, your family is boring.
And We're Off
By: Dana Schwartz
On Sale: May 2, 2017
This delightful Young Adult novel is the perfect escapism read, even for adults. After high school, Nora Holmes sets out on an art history tour of Europe, only to have her mother tag along at the last minute.
Where to Read It: On a quintessential European vacation, with or without an angsty teenager.
The Storied City: The Quest for Timbuktu and the Fantastic Mission to Save its Past
By: Charlie English
On Sale: May 2, 2017
Timbuktu is a real place, and Charlie English will fuel your wanderlust with true descriptions of the fabled city's past, present, and future.
Where to Read It: At home with no vacation plans. This book will take you to the far reaches of the world without getting on a plane.
There Your Heart Lies
By: Mary Gordon
On Sale: May 9, 2017
There Your Heart Lies is a work of modern and historical fiction that takes us back to the Spanish Civil War through the eyes of a granddaughter trying to discover her grandmother's secret past.
Where to Read It: On a weeklong trip to Spain's Mediterranean coast, with a stop in Valencia.
Saints for All Occasions
By: J. Courtney Sullivan
On Sale: May 9, 2017
With the publication of Maine in 2012, Sullivan showed the world that she was adept at portraying a big dysfunctional family. This new novel is the story of a divided Catholic family, the choices that tore them apart, and what they need to do to become whole again.
Where to Read It: On a trip to Cape Cod with your own dysfunctional family.
Men Without Women
By: Haruki Murakami
On Sale: May 9, 2017
For those who are looking for a piece of literature that's more serious than your average beach read, look no further than Murakami's latest book of short stories.
Where to Read It: On a whirlwind trip to Tokyo.
Woman No. 17
By: Edan Lepucki
On Sale: May 9, 2017
This slightly creepy thriller starts when a woman posts a craigslist ad looking for somebody to stay in her guesthouse and keep an eye on her children. "S" arrives on the scene and it starts out as the perfect arrangement, until both women's secrets are exposed.
Where to Read It: Poolside in Los Angeles.
The Awkward Age
By: Francesca Segal
On Sale: May 16, 2017
Although it's not technically a Young Adult novel, one of the main characters in this book is a typical rebellious teenager who's attitude about her mother's new boyfriend threatens to rip apart her family. It's a novel about modern families and the price we sometimes have to pay for happiness.
Where to Read It: On a road trip through the English countryside.
Chemistry
By: Weike Wang
On Sale: May 23, 2017
In this novel, a struggling grad student has to reconcile the life her professors, her boyfriend, and most of all her parents want for her with the life she wants for herself.
Where to Read It: On a weekend retreat with your grad school friends.
Standard Deviation
By: Katherine Heiny
On Sale: May 23, 2017
Standard Deviation is a laugh-out-loud honest portrayal of love and marriage. From ex-wives to origami experts, this book has an unforgettable cast of kooky characters.
Where to Read It: On a beach in the Hamptons.
Touch
By: Courtney Maum
On Sale: May 30, 2017
If you feel like you might need a digital detox, this is the book for you. In this clever novel, the author of I Am Having So Much Fun Here Without You gives readers a witty take on our collective addiction to devices.
Where to Read It: At your grandparent's lake house where there's no cell service or Wi-Fi.
White Fur
By: Jardine Libaire
On Sale: May 30, 2017
This is a modern tale of Romeo and Juliet, set in gritty 1980s New York. After college, Elise Perez and Jamey Hyde move to New York, where they experience both the glamorous yacht clubs of high society and seedy dive bars of the downtown scene.
Where to Read It: On a weekend trip to Newport, Rhode Island.
We Are Never Meeting in Real Life
By: Samantha Irby
On Sale: May 30, 2017
This book of witty, provocative, and laugh-out-loud funny essays by bitches gotta eat blogger Samantha Irby is the perfect antidote to any bout of politics-induced depression you might encounter this summer.
Where to Read It: Let this book bring a little laughter to your daily commute.
The Shark Club
By: Ann Kidd Taylor
On Sale: June 6, 2017
The Shark Club is a light hearted novel about a girl who gets bitten by a shark, which fuels her lifelong obsession with the ocean. The beautiful descriptions of life under the sea will make you want to take a scuba diving class ASAP.
Where to Read It: On a white sand beach in Florida.
Do Not Become Alarmed
By: Maile Meloy
On Sale: June 6, 2017
This book is about every family's nightmare vacation scenario: What happens when you're sunbathing on a deserted beach in Central America and your kids go missing? Told from the perspective of the parents and the children, this book is smarter than your average thriller.
Where to Read It: On weekend trip close to home … and definitely not on a cruise to Central America.
The Ministry of Utmost Happiness
By: Arundati Roy
On Sale: June 6, 2017
Twenty years after Arundati Roy wrote the sensational The God of Small Things, the Indian writer is back with an epic novel that takes readers on a journey across India.
Where to Read It: On a 10-day train ride through Rajasthan.
A House Among the Trees
By: Julia Glass
On Sale: June 13, 2017
Julia Glass's A House Among the Trees is the story of a reclusive writer and his assistant, the only person he trusts. When the writer dies unexpectedly, it's up to his assistant to uphold his last wishes, even as secrets from his past come to light.
Where to Read It: At your fancy friend's "country house" in New England.
Hunger: A Memoir of (My) Body
By: Roxane Gay
On Sale: June 13, 2017
Roxane Gay bares all in this heartbreaking and beautiful memoir that showcases her talent as a writer wise beyond her years. It's an honest and candid look into a writer's past and present.
Where to Read It: At the Bay Area Book Festival.
Watch Me Disappear
By: Janelle Brown
On Sale: July 11, 2017
Watch Me Disappear tells the story of a California mom who vanishes while hiking. Though she's presumed dead, her family searches for clues about what really happened, keeping you on your toes until the end.
Where to Read It: Hiking (and mostly relaxing) in Carmel.
Sour Heart
By: Jenny Zhang
On Sale: August 1, 2017
The much-anticipated first book from Lena Dunham's Lenny imprint, Sour Heart is a debut collection of short stories that focus on themes like adolescence, immigration, and family in a witty and, at times, heartbreaking light.
Where to Read It: On a sweltering summer day in Atlantic City.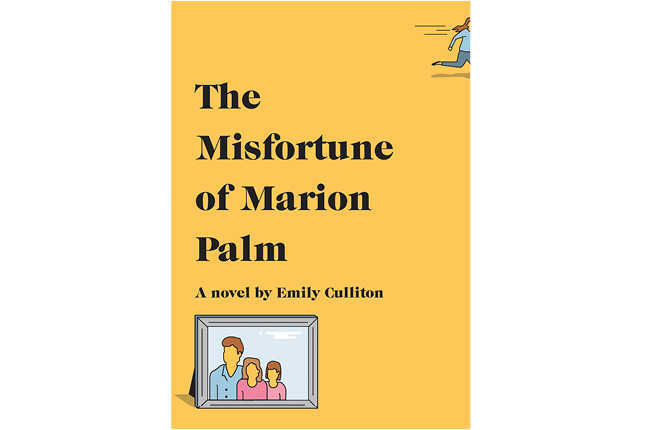 The Misfortune of Marion Palm
By: Emily Culliton
On Sale: August 8, 2017
This entertaining novel is set in the private school world of Brooklyn Heights, where a woman in desperate need of escaping her privileged life goes on the run, leaving her kids and husband behind.
Where to Read It: Playing hooky from work and spending the day at the beach.