© Peter Guttman
Cycling season is upon us, and while the U.S. may not be the most well-known biking destination, there are many places across the nation that are perfect for pedaling. Whether you're interested in a big city or a small town, we've narrowed down the 10 best bike vacations in the U.S. based on cycling infrastructure, local biking culture, and scenic beauty. For a cycling-centric weekend getaway to remember, pick one (or more) of these.
by Jayme Moye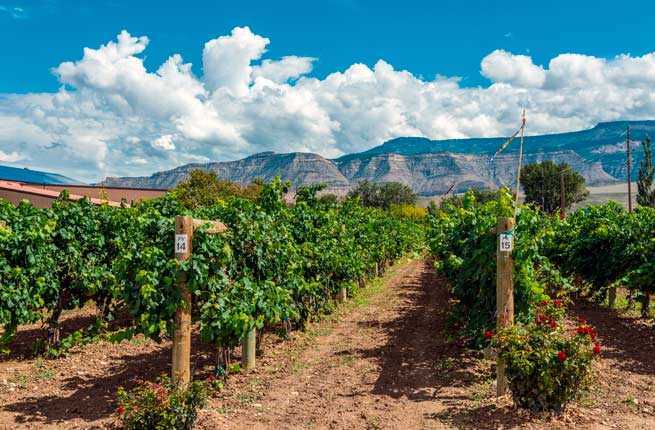 Phillip Rubino/Shutterstock
Where: Colorado
In Colorado's lush Western Slope, where you'll find the state's famous peach-growing region and up-and-coming wine country, the small town of Palisade hosts the new Fruit and Wine Byway. The well-marked, 25-mile loop—set in the shadow of the 11,000-foot Grand Mesa and the iconic sandstone cliffs known as the Book Cliffs—guides both motorists and cyclists along scenic backcountry roads to more than 50 vineyards, orchards, farms, and fruit stands. There are also shorter routes for those who want to spend less time on the bike and more time tasting wine. Print a map here.
Insider Tip: The picturesque Wine Country Inn, located in a vineyard along the Fruit and Wine Byway, is a fitting base camp for a weekend getaway spent biking through Colorado wine country.
PLAN YOUR TRIP: Visit Fodor's Colorado Guide
William Silver/Shutterstock
Where: New Mexico
The artist and writer's haven of Santa Fe is also a road and mountain biking mecca. Nestled at the base of the Sangre de Cristo Mountains at 7,000 feet, the vibrant town offers equal parts outdoor adventure and urban sophistication (read: galleries, shopping, and dining). In 2012, the Santa Fe Metropolitan Planning Organization created detailed maps of the area's bikeways. For the most stunning rides of your life, plan to see at least a portion of the Turquoise Trail National Scenic Byway.
Insider Tip: The Santa Fe Century ride has been bringing people together to bike the Turquoise Trail for nearly three decades. More recently, a three-day festival called Bike and Brew celebrates the city's craft beer and cycling scene, with organized rides, cycling clinics, and gourmet beer dinners.
PLAN YOUR TRIP: Visit Fodor's Santa Fe Guide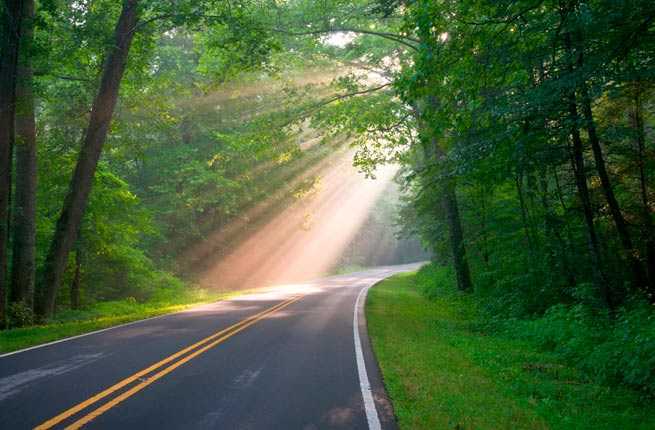 Dave Allen Photography/Shutterstock
WHERE: South Carolina
A small town in upstate South Carolina, Travelers Rest is the latest must-visit destination for cyclists. In 2013, retired 17-time Tour de France competitor George Hincapie, who lives in nearby Greenville, opened Hotel Domestique atop a hillside draped in vineyards. The European-style boutique hotel, complete with a fitness studio, Olympic-size pool, and gourmet restaurant, caters to cyclists keen to bike the winding roads through the majestic Blue Ridge Mountains.
Insider Tip: Spend time with Hincapie himself by coordinating your trip with one of his group rides or multi-day training camps based out of the hotel.
PLAN YOUR TRIP: Visit Fodor's South Carolina Guide
(c) Bandit | Dreamstime.com
WHERE: Washington
According to the 2014 Bicycle Friendly State ranking, Washington is No. 1, and for the seventh year in a row. In the summer, it's hard to beat biking the San Juan Islands, particularly Orcas, known as the Emerald Isle. The largest of the archipelago, Orcas spans 57 square miles total, bisected by winding rural roads through forests and fields. For a worthy challenge, bike five miles up the epic (12% grade) route to the top of 2,409-foot Mount Constitution. Bring your camera—the highest point in the San Juans, Constitution serves up jaw-dropping views of the island-dotted sea, with snow-capped Mount Baker looming in the distance.
Insider Tip: The easiest way to get to Orcas Island is to bring your bike aboard the Washington State Ferry in Anacortes, located 1.5 hours north of Seattle. The fee for the 50-minute ferry ride is $12.95. Then, it's a 25-mile bike ride from the ferry landing on Orcas through Moran State Park to Doe Bay. Or, if you're planning to stay at Doe Bay Resort and Retreat (and you should), you can call 360-299-2875 and have Captain Ray pilot his aluminum landing craft to pick you and your bike up at the ferry landing.
PLAN YOUR TRIP: Visit Fodor's Washington Guide
© Peter Guttman
Where: California
The small town of Point Reyes Station isn't known as a cycling destination outside of Marin Country. But locals know that after grabbing a sticky bun at The Bovine Bakery, they can ride out in any direction and roll through some of the most beautiful road cycling routes anywhere in the world: north to Marshall or Bodega Bay along the coast; south along Bolinas Lagoon to Stinson Beach and Bolinas (or to climb up Mt. Tam); east to get to the rolling hills of Marin County; or our personal favorite—get really lost in the northeasterly direction, pulling long loops on deserted roads to tiny towns like Tomales and Two Rock.
Insider Tip: Point Reyes Station has everything a vacationing cyclist needs: a bike shop, a bookstore, a bakery, a handful of excellent restaurants, and a good selection of B&B's and vacation cottages. The best cappuccino can be found at the coffee bar inside Toby's Feed Barn.
PLAN YOUR TRIP: Visit Fodor's Bay Area Guide
spirit of america/Shutterstock
WHERE: Texas
With seemingly endless miles of hilly, rural roads through vineyards, and a pleasantly warm subtropical climate, the Texas Hill Country—roughly the area between Austin and San Antonio—has become synonymous with road biking. Base yourself out of Fredericksburg, a small town with a big German influence (think never-ending Oktoberfest), and more than 400 B&B's, each more charming than the last.
Insider Tip: Cycletexas.com is an indispensible resource for cyclists visiting the Texas Hill Country. The comprehensive website includes nearly 20 road biking routes ranging from 19 to 88 miles, complete with detailed descriptions and printable maps.
PLAN YOUR TRIP: Visit Fodor's Hill Country Guide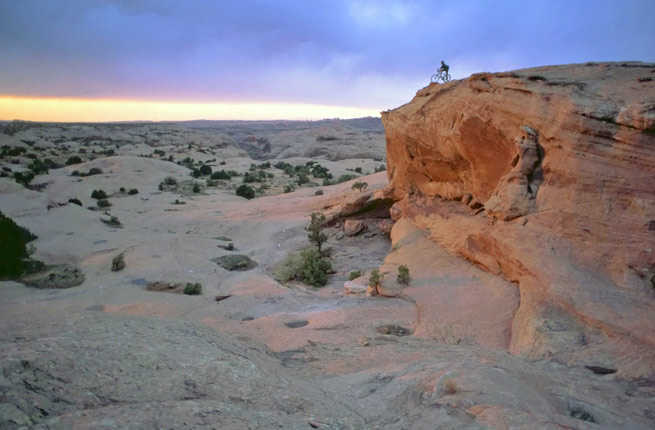 © Peter Guttman
Where: Utah
The most famous mountain biking trail in the U.S., and possibly the world, can be found just outside the small, unpretentious town of Moab. Known as Slickrock, the trail is anything but slick. Fat tires literally stick to the grippy Navajo Sandstone for a roller coaster-like ride of steep inclines and hair-raising descents. Don't forget to take in the scenery: Slickrock rolls though some of the best viewpoints in Utah, serving up a red rock panorama stretching from the Colorado River to the 13,000-foot La Sal Mountains.
Insider Tip: Slickrock is an expert-level trail. It's also a time commitment. It takes 3-4 hours to ride the 10.5-mile loop. Start with the Practice Loop, a 2.2-mile ride that serves as a test run for how you'll fare on Slickrock proper.
PLAN YOUR TRIP: Visit Fodor's Utah Travel Guide
Jon Bilous/Shutterstock
WHERE: Pennsylvania
Since its inception in 1986, the Rails-to-Trails Conservancy has transformed more than 20,000 miles of defunct railways all across the U.S. into bike paths. Pennsylvania is one of the conservancy's star states, with nearly 100 rail trails spanning more than 1,000 miles. Plan for a weekend of cycling in Philadelphia for a fresh twist on the City of Brotherly Love.
Insider Tip: Starting in downtown Philadelphia at the Philadelphia Museum of Art, the Schuylkill River Trail stretches 27 miles along the water to Valley Forge National Historic Park. Details on the bike path, and all of Pennsylvania's rail trails, can be found here.
PLAN YOUR TRIP: Visit Fodor's Pennsylvania Guide
Where: Vermont
The hip foodie town of Burlington is also a standout place for cyclists. The paved 7.5-mile Burlington Bike Path follows the Lake Champlain shoreline in view of the Adirondack Mountains, linking six waterfront parks. It's a pleasant ride on its own, or use it as connector to the Lake Champlain Bikeways system, a 1,300-mile network of bike paths linking the best of New England scenery in New York, Vermont, and Quebec.
Insider Tip: Vermont's oldest and largest cycling club, Green Mountain Bicycle Club, maintains a thorough website that tracks everything from Vermont Bike Laws to dozens of detailed bike routes.
PLAN YOUR TRIP: Visit Fodor's Vermont Guide
jessicakirsh/Shutterstock
WHERE: Kentucky
For bucolic farm-road riding in the Midwest, there's no place like Kentucky Bluegrass Country. Stay in Louisville, home of one of the oldest and most active cycling clubs in the nation, the Louisville Bicycle Club (formerly Louisville Wheelmen). The city fosters a bike-friendly culture and maintains a robust website of cycling information and maps.
Insider Tip: In 2013, Louisville hosted the UCI Cyclocross World Championships at the scenic Eva Bandman Park, located on the Ohio River. It was the first time in history that the event has been held outside of Europe. Eva Bandman remains the premier cyclocross venue in the U.S. and visitors are welcome to ride the course.
PLAN YOUR TRIP: Visit Fodor's Kentucky Bluegrass Country Guide