When the end is nigh, have you ever wondered where the rich will go? Money may not be able to buy happiness, but it could buy you a pass on the apocalypse. These multi-million dollar retreats are buried deep underground for protection from whatever may come, with horse stables, pools, and movie theaters to sit back and watch the world end.—Meg Butler
Survival Condo Resort
The Luxury Survival Condo Resort
WHERE: Somewhere in Kansas
If nuclear war is in our future, things above ground are going to get pretty crispy. But 174-feet underground, in a nuclear blast-proof former missile silo "somewhere" in Kansas, residents will be keeping cool in their 50,000-gallon swimming pool, grabbing a drink at the resort's bar, or letting their pets take a run in the underground dog park. All you need to join them is $4 million for a 2,000 square-foot unit (replete with Kohler appliances and a 50-inch TV). And that's only if some of the residents meet their end time before the end time. Each one of these units is already sold out.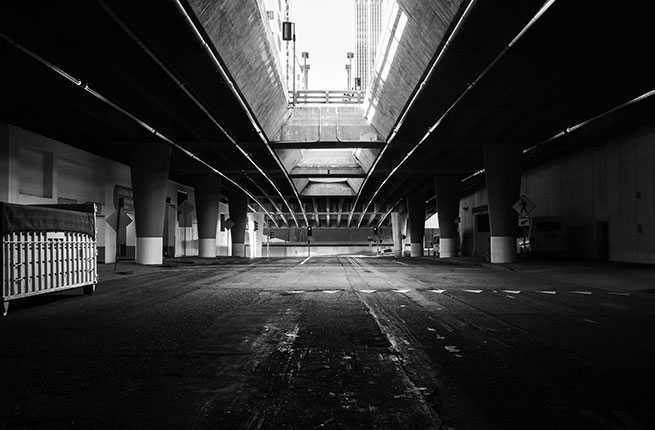 Jxolmst | Dreamstime.com
Custom Compounds Beneath The City
WHERE: Los Angeles
Some of LA's most impressive new real estate is actually subterranean. One $100 million dollar residence under construction will replicate Universal City Walk's promenade, with dozens of shops including a pizzeria and a wellness outpost that "resembles a Burke Williams day spa." Prices for these plague-, radioactivity-, and solar flare-proof multi-home compounds start at $8 million— more for add-ons like 12-stall horse stables that go for $98,500 apiece. And there's no shortage of buyers.
Darkwulf | Dreamstime.com
The "Largest Billionaire Bunker In the World" is so exclusive that you can't even enter the website without a pre-approved code. But, if you're an executive with the right connections, it's the best place to be. This 323,000 square-foot compound boasts not only an underground garden, cinema, library, and wine cellar large enough for 10 years' worth of the best vintages, it has an "interior bunker office and meeting room" for coordinating sales to whoever's left after the fallout.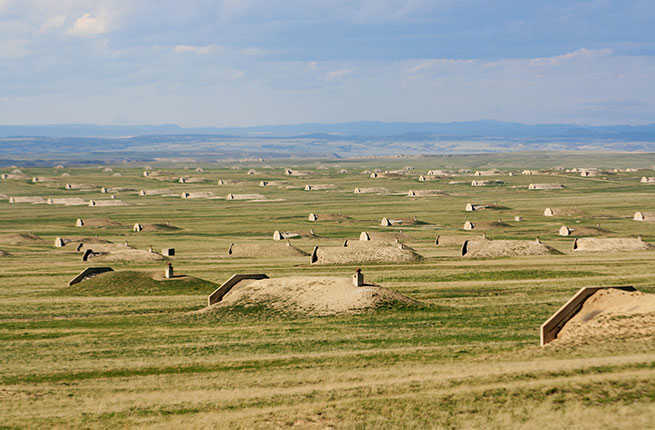 Vivos Europa One
WHERE: South Dakota
Billionaires worried about Biblical end times can buy peace of mind with this 76-acre underground "ark." Each family structure is in the shape of a 5,000 square foot mega yacht, typically with a pool, theater, gym, bar, and any other amenities that each family's private architect creates. And when one of the eleven types of apocalypse enumerated on the website comes, Vivos will dispatch private helicopters to whisk away the 34 "high-worth," chosen families to its undisclosed location 400 feet beneath a mountain.
Can't afford the undisclosed purchase price? The good folks at Vivos have generously offered to house your DNA (alongside several species of animals) for future dissemination. They'll even send you a kit for collection.
Trident Lakes
WHERE: Texas
Trident Lakes is a whimsical doomsday compound built by a Texas Tycoon; exactly where you want to be for a zombie apocalypse that's more comedic-romp Zombieland than apocalyptic tragedy The Walking Dead. When residents aren't taunting the undead outside, they can head inside to play 18 holes of golf, ride horses at the equestrian center, zip line, shop, or eat at one of the restaurants—all safe behind the air-lock blast doors. Scheduled to be completed in 2018 (will they be in time?), the $300 million compound will hold 1600 residents for 200 years—and maybe even longer. Trident Lakes also offers DNA storage for replicating residents when "technology down the road" makes it possible.
Paop | Dreamstime.com
We're not saying that the wealthy know something that we don't, but the "Trump Apocalypse" is what Kiwis are calling the wave of rich Americans buying luxury property on the island–which is 1700 miles from its nearest neighbor. Over-the-top properties that go the fastest have airstrips and room for a helipad–tennis courts, swimming pools, media rooms and ideally a jetty for mooring the family boat are at the top of the list too. And most are sitting empty for now, but ready "just in case."