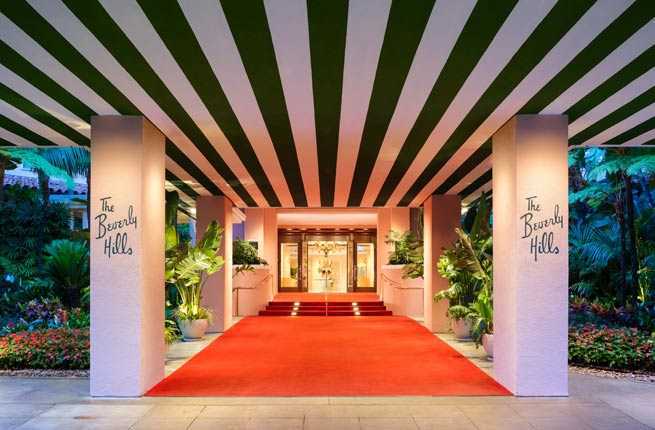 Courtesy of Barbetta Restaurant
Though Mad Men creator Matt Weiner has kept details about the show's seventh and final season on lockdown, a teaser trailer showing Don Draper disembarking from an airplane has everyone wondering if he really is moving to Los Angeles. It's certainly possible: Though the show takes place in New York City, Don has made several trips to LA, and Sterling Cooper & Partners is planning to establish a satellite office there. With that in mind, here are 10 iconic, historically significant places on both coasts where he (and the rest of the cast) might turn up this season.
by Laura Itzkowitz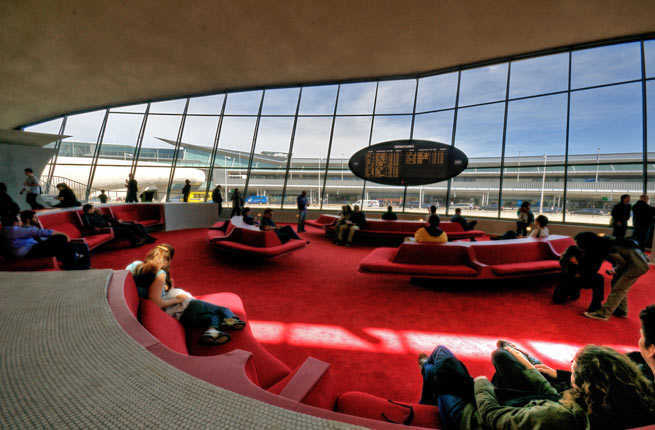 TWA Flight Center at JFK Airport
WHERE: New York City
Although Mad Men creator Matt Weiner has said not to read too much into the photos of the cast at an airport, it does seem likely that air travel is in their future. They certainly could catch a flight from the TWA Terminal at JFK Airport, Eero Saarinen's modernist masterpiece. Saarinen built the terminal in 1962, and its design is extremely evocative of the period. Noted architect Robert A. M. Stern called it the "Grand Central of the jet age." It has appeared in many films, including the 1960s period piece Catch Me If You Can. The terminal was shut down in 2001, but it is currently being renovated as a new hotel by André Balazs, owner of several hotels, including The Standard.
Insider Tip: Though you can't go inside, you can catch a glimpse of the TWA Flight Center from Terminal 5 at JFK Airport.
PLAN YOUR TRIP: Visit Fodor's New York City Guide
Courtesy of Algonquin Hotel Times Square
Algonquin Hotel
WHERE: New York City
The Algonquin Hotel in Midtown Manhattan is one of the oldest operating hotels in New York City and shares a block with several elite private clubs, including the Harvard Club, the Yale Club, and the Yacht Club. It was built in 1902 and envisioned as a gathering place for New York's literary and artistic circles. In fact, it was at the Round Table restaurant that The New Yorker was born. The Algonquin was designated a New York City landmark in 1987 and a literary landmark in 1996. These photos show a dapper Don Draper standing outside the hotel.
Insider Tip: The Algonquin has kept a series of resident cats since the 1930s. Inside, a painting depicts the important literary figures who frequented the hotel in the 1920s and '30s.
PLAN YOUR TRIP: Visit Fodor's New York City Guide
Niall Clutton/Dorchester Collection
Beverly Hills Hotel
WHERE: Beverly Hills
It's a bit surprising that we haven't yet seen Don step foot in the Beverly Hills Hotel on one of his trips to Los Angeles, but that could change this season, especially if Megan goes to Hollywood. The "Pink Palace" has been the epitome of luxury since it opened in 1912. John Wayne, Jane Fonda, Elizabeth Taylor, and the Beatles all enjoyed the hotel's hospitality. The hotel is especially well known for the bungalows that offer privacy and discretion to its important guests. It's easy to imagine Don sidling up to the bar in the legendary Polo Lounge for an Old Fashioned or hanging out by the pool. Even today, a visit to the Beverly Hills Hotel feels like stepping into a more glamorous time and place.
Insider Tip: The hotel is as much an A-list magnet today as it was in the Mad Men era, so keep your eye out for celebrities if you visit.
PLAN YOUR TRIP: Visit Fodor's Los Angeles Guide
Courtesy of Chateau Marmont
Chateau Marmont
WHERE: Los Angeles
Harry Cohn, founder of Columbia Pictures, said in 1939, "If you are going to get in trouble, do it at the Chateau Marmont," though these words could easily come out of Roger Sterling's mouth. Opened in 1929 (as apartments, originally), the Chateau Marmont is another legendary haunt for Hollywood stars and creative types. Modeled on the Chateau d'Amboise in France's Loire Valley, the glamorous hotel is known for its discreet staff and laissez-faire policies—there has been no shortage of bad behavior inside the hotel's walls.
Insider Tip: Order a Martini at the bar and you too can feel like Roger Sterling out on the town. Just don't get into too much trouble.
PLAN YOUR TRIP: Visit Fodor's Los Angeles Guide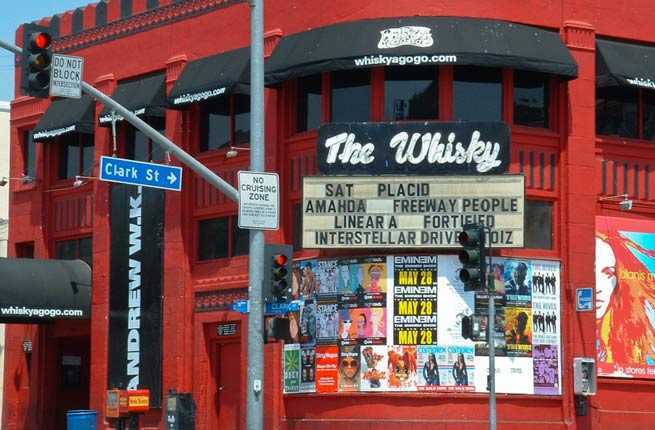 Whisky-A-Go-Go
WHERE: Los Angeles
On a trip to Los Angeles in season four, Megan mentions to Don that she's going to the Whisky-A-Go-Go with a friend, and we see her as the young, fun-loving woman that Don falls in love with. As their marriage is on the rocks now, perhaps they'll return to the Whisky-A-Go-Go to recapture that excitement. The Whisky, as locals call it, opened in 1964 and provided a stage for some of rock and roll's greatest performers, including the Doors, Janis Joplin and Jimi Hendrix. Inspired by a Paris nightclub of the same name, the Whisky-A-Go-Go was one of the clubs on the Sunset Strip that popularized go-go dancing.
Insider Tip: Today, the bands are more obscure, but you can still enjoy music by up-and-coming artists.
PLAN YOUR TRIP: Visit Fodor's Los Angeles Guide
Million Dollar Theater
WHERE: Los Angeles
We know that Don, Megan, and Peggy all love going to the movies, and the Million Dollar Theater was once one of the great movie palaces in Downtown Los Angeles's Historic Theater District. Sid Grauman built it in the elaborate Churrigueresque style, named after Jose de Churriguera, the 18th century Spanish church architect and sculptor. The theater opened in 1918 with the premiere of The Silent Man accompanied by a 30-piece orchestra, and hosted jazz concerts and variety shows as well as movies.
Insider Tip: The Million Dollar Theater is closed to the public, except for special events, but the Los Angeles Conservancy offers walking tours of the Broadway Theater District every Saturday.
PLAN YOUR TRIP: Visit Fodor's Los Angeles Guide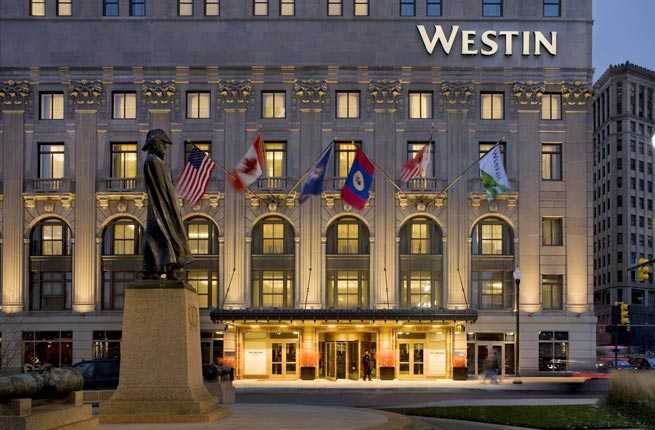 Starwood Hotels & Resorts Worldwide, Inc.
Book Cadillac Hotel
WHERE: Detroit
Since SC&P signed Chevrolet, the ad men have been making many trips to Detroit. There's a good chance they might stay at the Book Cadillac Hotel, which was the tallest building in Detroit when it was completed in 1924. Built in the Italian Renaissance style to rival the Detroit Statler Hotel, it fell on hard times during the Great Depression. It was bought and renovated by Sheraton, who returned it to its original grandeur, in 1951. Today the hotel is owned by Westin.
Insider Tip: A 2008 renovation updated the hotel's décor again and restored the Grand Ballroom and the Italian Garden.
PLAN YOUR TRIP: Visit Fodor's Detroit Guide
Warner Brothers Studios
WHERE: Burbank, California
In season six, Don, Roger, and Harry ran into Danny Siegel, who since being fired had become a successful producer and bragged about making a movie with Jack Warner. At the time, Warner Brothers was one of the largest movie studios in the world, and produced several social dramas that reflected issues such as the Vietnam War, censorship restrictions, and crime—all issues addressed on Mad Men. The 110-acre lot contains 29 soundstages, including one of the tallest stages in the world. Perhaps this season, Megan will make a movie at Warner Brothers Studios and become a true Hollywood star.
Insider Tip: Reservations are required for studio tours, which last two hours and fifteen minutes, and will show you where some of your favorite movies were filmed. You might even see a production in progress.
PLAN YOUR TRIP: Visit Fodor's Los Angeles Guide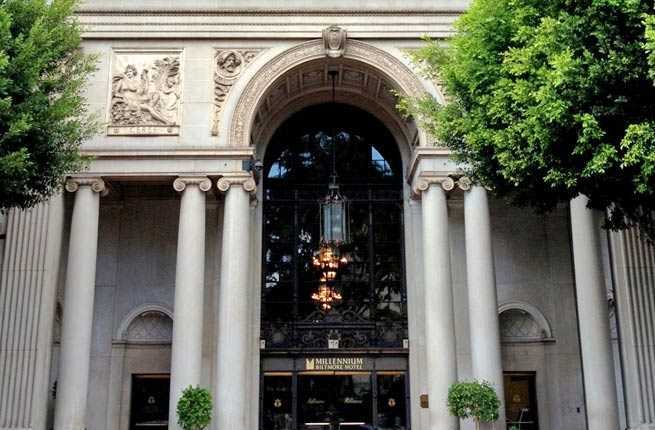 Millennium Biltmore Hotel
WHERE: Los Angeles
Though the Beverly Hills Hotel and the Chateau Marmont are better known for their star power, the Biltmore Hotel in Downtown Los Angeles played host to the early Academy Awards. Opened in 1923, it harbored a nightclub during Prohibition and hosted the 1960 Democratic National Convention, at which John F. Kennedy accepted the presidential nomination. So many people loitered in the halls hoping to see celebrities that the hotel had to hire a man to discreetly let people know they'd overstayed their welcome. It's certainly the type of place where Don might meet a client, or even a new lover.
Insider Tip: The hotel's ornate Roman-style pool is a sight to see, but it's only open to guests. You can learn about the hotel's secrets with the LA Conservancy's walking tour.
PLAN YOUR TRIP: Visit Fodor's Los Angeles Guide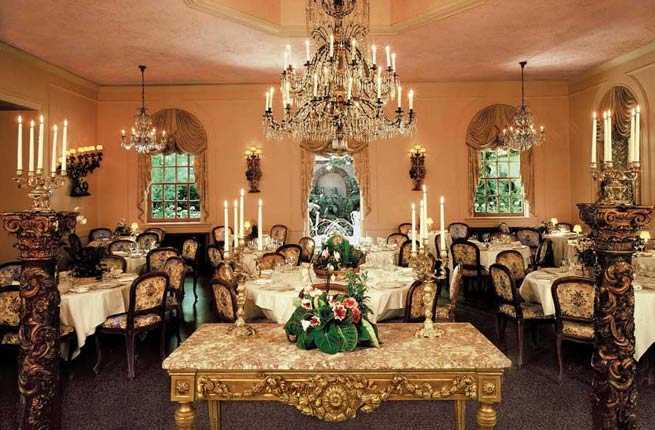 Courtesy of Barbetta Restaurant
Barbetaa
WHERE: New York City
In season four, Betty and Henry ran into Don on a date at Barbetta. Opened in 1906, it is the oldest restaurant in New York City still operated by the family that founded it. Located in the Theater District, Barbetta is a real Old World style gem, full of antiques from Piemonte, including an 18th-century chandelier from a palace in Torino that belonged to Italy's royal Savoy family. Barbetta claims the distinction of introducing Piemontese cuisine (especially white truffle dishes) and wine to Americans. Betty and Henry were there to discuss Henry's political career, so now that Henry is thinking of running for governor, it might be a good time for them to return.
Insider Tip: Barbetta is a real special-occasion restaurant, and the garden is one of the most romantic spots in New York City.
PLAN YOUR TRIP: Visit Fodor's New York City Guide