Check out our breakdown of recovery and relief efforts in the Caribbean following 2017's devastating hurricane season.
Hurricanes Irma, Jose, and Maria ravaged many of the Caribbean islands last fall, leaving hotels and attractions in need of major repairs. Many of the affected islands have completely repaired the damages, but there are still islands in the process of rebuilding. Here is a rundown of the islands which are safe to travel to, those still recovering, and how you can volunteer to help.
PHOTO:

EQRoy/Shutterstock
Barbuda
The tiny island of Barbuda sustained the worst damages from Hurricane Irma. 1,800 residents of Barbuda that were evacuated to Antigua and of that number, very few have returned home. Schools in Barbuda remain closed and there is still a dire need for housing facilities, restoration of electricity, and proper water services on the island. The Barbuda Belle Hotel is expected to resume operations in Fall 2018, while the Coco Point Lodge is closed for all of 2018.
INSIDER TIP
The best way to help citizens of Barbuda is by visiting the sister island, Antigua. The majority of Barbuda's residents were evacuated to Antigua and have not yet returned home.
Puerto Rico
Electricity is still a major concern for Puerto Rico and major humanitarian organizations have been assisting to completely restore electricity, telecommunication services, and water systems on the island. All roads have now been cleared of debris and businesses along with hospitals have resumed operations. All airports on the island along with the cruise port in San Juan are up and running.
INSIDER TIP
San Juan is currently the most restored and tourist-friendly city in Puerto Rico.
Anguilla
Electricity has been completely restored to Anguilla and flight services are improving as relief efforts continue. Seaborne Airlines operates five days a week and there are daily departures from many other airlines. Many of the major hotels such as the Four Seasons Resort, The Reef by Cuisinart, Quintessence Hotel and Zemi Beach House are now open. Businesses, restaurants and major attractions have all opened their doors and anticipated island events like the Anguilla Literary Festival, in May, will go ahead as planned.
INSIDER TIP
Hotels not listed here are either scheduled to open in Fall 2018 or have not yet given a reopen date. It is best to call and check before planning a trip.
PHOTO:

Kisov Boris/ Shutterstock
St. Marteen
Airport services on the Dutch side of the island at St. Marteen's Princess Juliana Airport are still limited as reconstruction takes place. Carriers, however, have increased flights from some major cities in the US as well as Canada and Europe. Electricity has been resorted to a majority of the island along with water and phone/internet services. Many restaurants, resorts and points-of-interest on the island are operational (some, partially). The Alegria Hotel, Ocean Club, Royal Islander Resort, Flamingo Resort and Royal Palm Resort all remain closed. The Summit Resort Hotel will not reopen.
St. Martin
In French St. Martin, the tourism industry has taken a major hit. Although the L'Espérance Airport is fully operational and public utility services have been restored, the accommodation capacity is not nearly what it was before the hurricane season. Less than half of the island's hotels are currently open, but Vice-President Valarie Damaseau says that the number is expected to increase by the end of 2018. In the meantime, 100% Villas has dozens of luxurious private homes for rent. Many of the island's beaches, restaurants, businesses and tourist attractions have been restored.
INSIDER TIP
The annual SXM Music Festival was canceled for 2018 due to accommodation issues.
PHOTO:

Alfredo Riollano / Shuterstock
British Virgin Islands
Cleanup continues in The British Virgin Islands, but the good news is that all the roads have been cleared. The Terrance B. Lettsome Airport is now fully operational; ferry services and yacht charters are also available. Many of the resorts in the BVI are now open or scheduled to open in Summer or Fall 2018. If you planned on visiting any museums in Tortola, you should probably reconsider or call ahead as four of them are currently closed. All other attractions, however, are open for business. The British Virgin Islands has organized local BVI Relief Volunteer Teams to offer help to citizens.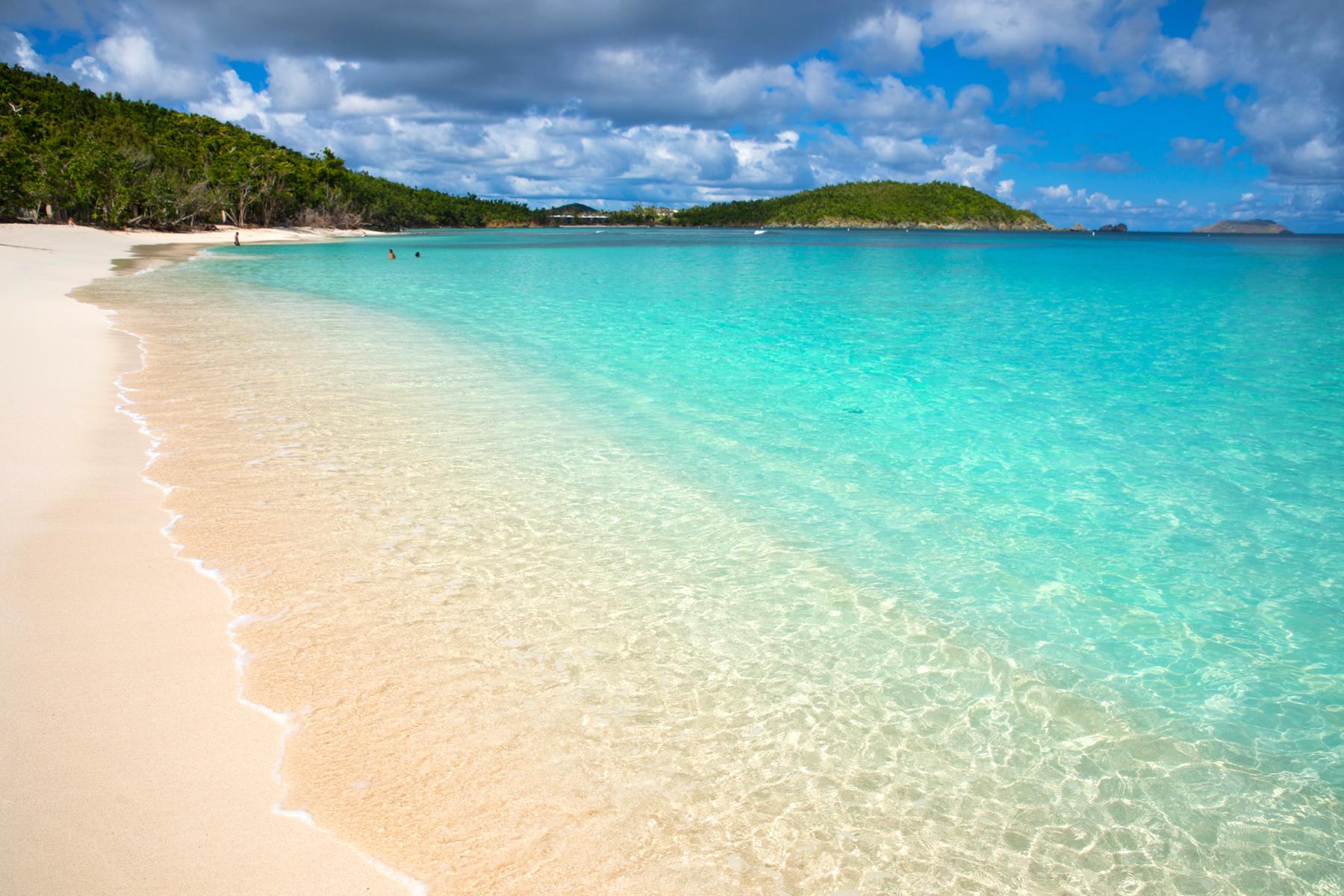 PHOTO:

Government of the U.S. Virgin Islands/U.S. Virgin Islands Department of Tourism
US Virgin Islands
St. Croix, St. John, and St. Thomas are all still in the process of rebuilding and repairing hurricane damages. Flights have increased to all three islands and cruise ports are now open in St. Croix and St. Thomas. Approximately half of the hotels in the US Virgin Islands are fully operational while the others are still undergoing repairs or housing international relief workers. Currently, the Sirenusa Residences in Cruz Bay offer the best accommodation options in St. John. Half of the luxurious villas have been repaired and are available as short-term vacation rentals.
Many of the restaurants in St. Croix have been reopened, but in St. John and St. Thomas, the eatery options are fewer in number. The majority of business, boutiques, and many of the major attractions are also open for business.
PHOTO:

ZHI QI / Dreamstime
Florida Keys
Many parts of Florida Keys were ravaged by Hurricane Irma last fall. The good news is that the main airports, Florida Keys Marathon and Key West International Airports are, once again, fully operational.
Key West and Key Largo sustained minimal damages and as a result, a majority of hotels and businesses are open in those areas. The Bahia Honda State Park has been open, but the beach has been closed off due to damages. If you really want to soak up some sun, visit the Calusa Beach nearby, which is open for visitors. The 10 major state parks in the Florida Keys are also open for day use, while Loggerhead and Sandspur beaches are closed until further notice. Key West Bayside Inn & Suites and Little Palm Island Resort are currently closed.
Dominica
Dominica suffered extensive damages to the island and is still conducting restoration and relief operations. The Douglas Charles Airport is open and there are Fast Ferry services operating from some Caribbean islands. The cruise ports are also fully operational.
Many of the hotels on the island began reopening on January 1 (some only partially). Secret Bay is expected to resume operations in November 2018, while Rosalie Bay is closed indefinitely. A majority of all tourist attractions are open for visitors.
PHOTO:

Antigua and Barbuda Red Cross
Volunteering
Antigua and Barbuda, Dominica, Anguilla and the British Virgin Islands are all a part of International Federation of Red Cross and Red Crescent Societies. Red Cross volunteers provide aid, shelter, food, and water for those affected. EAG Antigua also relies heavily on volunteer support in order to carry out its environmental projects.
The HandsOn Connect (HOC) website offers an extensive list of volunteering opportunities in Puerto Rico. HOPE Worldwide also organizes volunteers and cleanup efforts, accepts donations and supplies to send to citizens in Puerto Rico.