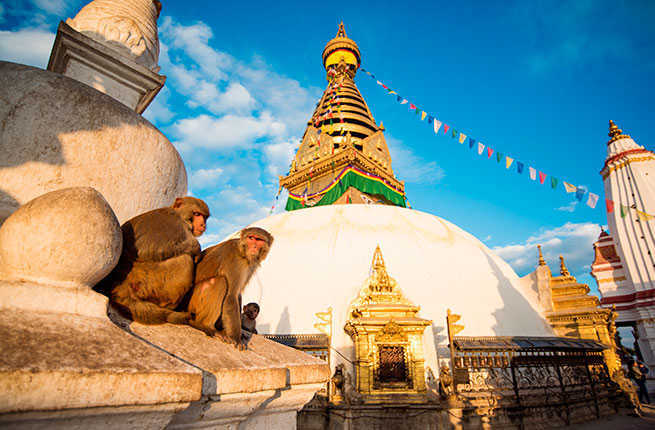 Capacitorphoto | Dreamstime.com
Fall is a magical time to travel almost everywhere, with mild temperatures and fewer crowds. From desert oases near and far to a remote island, here are the top places to go for a memorable fall getaway.
Dmitryp | Dreamstime.com
Friendly, welcoming, and primarily English-speaking, the Philippines offer a unique mix of indigenous and European cultures in Southeast Asia. Beyond the frenetic bustle of Manila, more than 7,000 islands offer an endless variety of beach experiences, from commercial resorts to remote, private-island retreats. Soft, white-sand beaches and excellent diving sites bring tourists from around the world to the region's resorts.
PLAN YOUR TRIP: Visit Fodor's Philippines Guide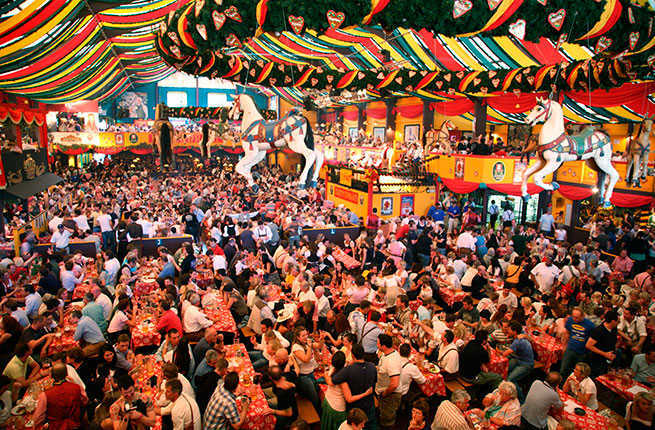 Paha_l | Dreamstime.com
This year, Germany commemorates the 500th anniversary of the Reinheitsgebot (Beer Purity Law), the 1516 legislation that dictated how Bavarian beer could be made, thus ensuring its exceptional quality in perpetuity. Accordingly, Munich, the state's capital, will host a more-festive-than-usual Oktoberfest (September 17–October 3) that will certainly draw larger-than-normal crowds. Beyond the beer steins, Munich charms visitors with its elaborate gardens, outstanding museums (including the new Documentation Center for the History of National Socialism), and ornate palaces.
PLAN YOUR TRIP: Visit Fodor's Germany Guide
Dchandi | Dreamstime.com
This vibrant South American nation is so much more than a gateway to theGalápagos. The Galápagos Islands may be on everyone's travel bucket list, but it's time for travelers to take a closer look at the rest of the country. Ecuador is small enough that visitors can go whale-watching, hiking, and museum-hopping all in one trip. Quito—the highest capital city in the world, at 9,350 feet, and the first city to be named a UNESCO World Heritage Site, in 1978—is home to 500-year-old plazas, one of the highest aerial lifts in the world, and exotic New Andean cuisine.
PLAN YOUR TRIP: Visit Fodor's Ecuador Guide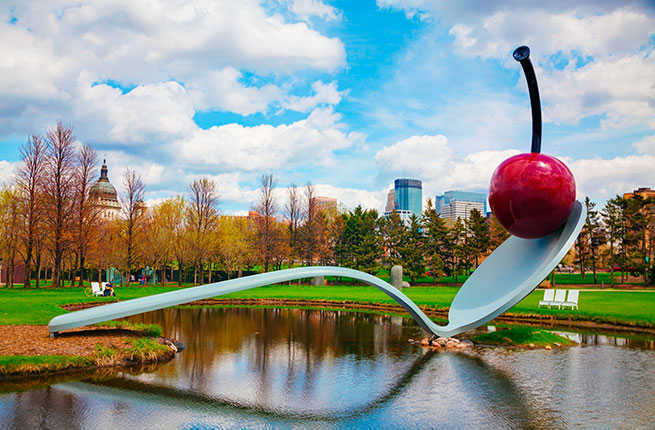 Andreykr | Dreamstime.com
The North Loop of Minneapolis, which spreads out along the Mississippi River within the city's Warehouse Historic District, has recently shed its industrial past and transformed itself into a thriving hub of art, culture, and culinary innovation. Like Berlin, Brooklyn, or New Orleans's Bywater District, this Twin Cities enclave has witnessed a slow but steady rebirth, as artists and business owners have moved into once-derelict warehouses and set up shop, restoring lofts and opening stylish boutiques and farm-to-table restaurants such as James Beard Award–nominated The Bachelor Farmer.
PLAN YOUR TRIP: Visit Fodor's Minneapolis Guide
Mustang79 | Dreamstime.com
The capital of the United Arab Emirates offers luxury, adventure, and, soon, three major cultural institutions. This opulent city on the Persian Gulf is on the cusp of becoming the Middle East's fine-arts darling, with the Louvre Abu Dhabi opening in late 2016, in a striking building designed by Jean Nouvel, and the new Guggenheim, the largest in the world, set to open in early 2017. And then there's Abu Dhabi's natural beauty, which has long enticed travelers: It's only a stone's throw from the epic Empty Quarter, the largest contiguous sand desert in the world, where adventurous types can try sports like dune bashing and sand boarding.
PLAN YOUR TRIP: Visit our United Arab Emirates Forum
Gnagel | Dreamstime.com
Utah promises exceptional scenery, unforgettable adventures, and something for everyone—hikers, skiers, solo travelers, and families. Home to both desert and mountains, Utah is the place to get outdoors this fall. With the historic creation of Park City, the largest single ski and snowboard resort in the country (there's more than 7,300 skiable acres and 300 trails to choose from), there's no better time to experience Utah's legendary powder. Not a skier? No problem. Hiking the red-rock canyons of southern Utah's "Mighty Five" national parks—Zion, Bryce Canyon, Arches,Capitol Reef, and Canyonlands—may change your life.
PLAN YOUR TRIP: Visit Fodor's Utah Guide
Ailenn | Dreamstime.com
The island nation's vibrant culture and people beckon intrepid travelers as tourism quietly rebounds following its devastating earthquake. Visitors who make the trip will discover a rare kind of Caribbean tourism—one that's not about relaxing on palm-lined beaches (although that is doable here, on superb beaches) but about stirring the soul. Haiti's rich history, colorful art, voodoo folklore, and jaw-dropping natural beauty create a heady mix unlike anywhere else on earth. Anyone who's been before can attest that your first trip is unlikely to be your last.
PLAN YOUR TRIP:See Fodor's How to Spend a Perfect Week in Haiti
Capacitorphoto | Dreamstime.com
In April 2015, Nepal was devastated by a 7.8-magnitude earthquake, so there's never been a better time to support the country with tourism dollars—Nepal's leading source of income—as it heals and rebuilds. In spite of the earthquake, the capital, Kathmandu, emerged largely unscathed, so you can still experience historic and sacred sites such as Swayambhunath Temple and Durbar Square. Adventurous tourists will want to climb the Annapurna Circuit, while culture hounds will love the teahouses and temples in villages throughout the region.
PLAN YOUR TRIP: Visit Fodor's Nepal Guide
Creatista | Dreamstime.com
With new flights on JetBlue, East Coast sun-seekers will have a new option for a long weekend in the mod California desert oasis favored by Golden Age stars (Marilyn Monroe was discovered poolside here in the 1940s) and hip, modern-day Angelenos. Palm Springs is a beloved resort destination for a reason: Its 350 days of sunshine (a dry heat at that) creates the ideal climate for golfing on dozens of area courses or lounging by the pool at glamorous hotels with pampering services.
PLAN YOUR TRIP:Visit Fodor's Palm Springs Guide
Darrinhenry | Dreamstime.com
If you've heard of St. Helena, it's probably because it was where Napoléon Bonaparte was exiled and died, chosen because of its remoteness. That's both the blessing (almost 500 unique endemic species) and curse (no cell phones) of this 47-square-mile speck in the South Atlantic between South America and Africa. Plans for a new airport will offer air service for the first time in the island's history, but nothing happens quickly on St. Helena. Much of the island is not so different from when it was discovered by the Portuguese in 1502, and the friendly islanders will be happy to show you around the sights, both historic and natural.
PLAN YOUR TRIP:Visit St. Helena Tourism