Mike Lee
Is there anything more alluring than the smell of freshly baked bread or cookies that are still warm from the oven? These intoxicating scents take on an extra power in cities, where bakeries provide respite from the hustle and bustle of urban life and offer a moment of sweet reprieve. Whether you're sipping on mint tea while enjoying a cookie at a tiny bakeshop in Charleston, or indulging in a croissant at a San Francisco café, these are spots where you can have your cake and eat it, too. Here are our picks for 10 of America's best bakeries.
by Emily Wasserman
Where: Chicago
Flaky, melt-in-your mouth croissants and crispy baguettes are just a couple of the things you'll find at Floriole. The bakery began as a stand at a local farmers' market and evolved into a brick-and-mortar space in Lincoln Park. Co-owner and head baker Sandra Holl whips up rustic French pastries made from fresh organic ingredients, and offers guests everything from authentic pain au chocolat to colorful macarons.
Insider Tip: While breakfast is the bakery's forte, don't miss lunch. Sandwiches are served on Floriole's signature breads, and favorites include the Parisian, with goose ham and spring cheddar, and the B.A.D. with bacon, arugula, date spread, and goat cheese served on yeasted cornbread.
PLAN YOUR TRIP: Visit Fodor's Chicago Guide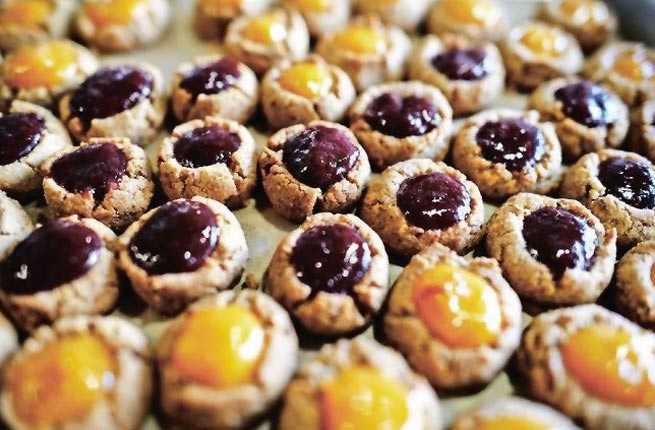 Courtesy of Tartine Bakery
WHERE: San Francisco
San Francisco's Tartine Bakery and Café has something of a cult following—and for good reason. Husband and wife Chad Robertson and Elisabeth Prueitt traveled and worked in France, and apply the techniques they learned in their Mission District bakery. Robertson handles the bread side of things, churning out 240 fresh loaves each day, most of which are snatched up within the hour.
Insider Tip: Prueitt's creamy tarts and delicate cakes are made with local ingredients, and the bakery also offers a variety of classic French sweets. Fluffy eclairs dipped in Valhrona chocolate and frangipane tarts with flaky pastry shells are popular sellers.
PLAN YOUR TRIP: Visit Fodor's San Francisco Guide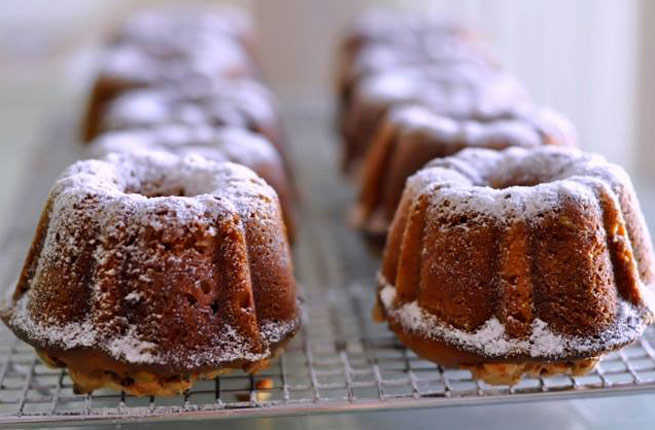 Lucille Yip
WHERE: Boston
It was a labor of love for Joanne Chang, the owner and mastermind behind Flour Bakery + Café. Chang left her career as a management consultant to work as a professional cook, and opened her renowned Boston bakery in 2000. Guests can enjoy warm muffins made with fresh fruit, crusty baguettes, and buttery, cream-filled pastries. In addition to sweets and breads, Chang and her team whip up fresh, made-to-order salads and sandwiches such as the roasted lamb with tomato chutney, and the mozzarella and tomato with basil pesto.
Insider Tip: The bakery also caters to those with special diets, so guests with gluten or nut allergies can find sweets to satisfy their craving.
PLAN YOUR TRIP: Visit Fodor's Boston Guide
Where: New York
Mention the name Levain to foodies, and the first thing that comes to mind is a giant chocolate chip cookie. While the cozy Upper West Side bakery is best known for its six-ounce chocolate chip walnut cookies, it began as an artisanal bread operation. Co-owners Connie McDonald and Pam Weekes developed their signature cookie recipe while training for a triathlon, and the rest is history.
Insider Tip: Guests can also find other sweet treats to indulge. The bakery offers everything from light, sugar-dusted chocolate chip brioche to moist, banana chocolate chip bread.
PLAN YOUR TRIP: Visit Fodor's New York City Guide
Travis Vaughn
Where: Washington, D.C.
It's easy to get hooked on Washington's Baked & Wired. The tiny, family-owned coffee shop and bakery makes artisanal baked goods in small batches and serves up its sweets with a side of gourmet espresso. Cupcakes are displayed in upside-down coffee beakers, and include flavors such as lemon raspberry and chocolate peanut butter.
Insider Tip: In addition to its famous cupcakes, the bakery also offers rich brownies, melt-in-your-mouth ice cream sandwiches, and "hippie crack," homemade granola with a mixture of sliced almonds, toasted oats, dried berries, and currants.
PLAN YOUR TRIP: Visit Fodor's Washington, D.C. Guide
Tom Thulen
WHERE: Minneapolis
Minneapolis's Salty Tart proves that bigger doesn't necessarily mean better. Chef and owner Michelle Gayer whips up rustic, free-form pastries in a 400-square-foot bakery in the city's Midtown Global Market—and the results are nothing short of delicious. Menu items rotate seasonally, and Gayer draws upon farm fresh produce and ingredients to make her sweet creations.
Insider Tip: Popular favorites include fruit-filled Danishes and chewy "crack-a-roons," macaroons with creamy coconut.
PLAN YOUR TRIP: Visit Fodor's Minneapolis-St. Paul Guide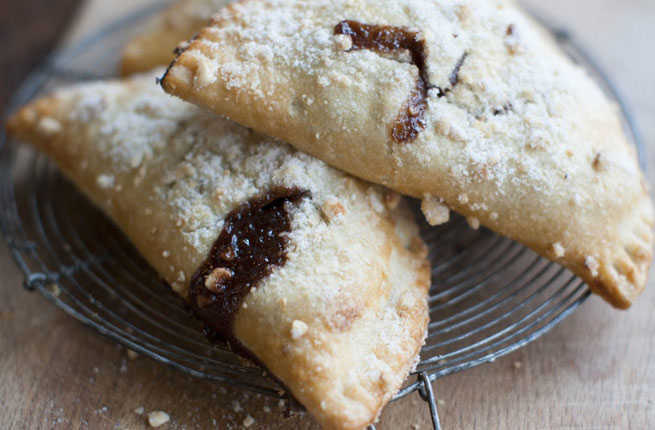 Jim Henkens
Where: Seattle
At Macrina, bread making is elevated to an art form. Leslie Mackie, the chef and owner, draws inspiration for her artisanal loaves from European master bakers and uses regional products and ingredients to craft her renowned baked goods. Breads are baked fresh throughout the day, and include flavors such as rustic potato with Russet potatoes and extra virgin olive oil, and raisin pumpernickel with rye, cornmeal, and pumpkin seeds.
Insider Tip: Those with a sweet tooth can also opt for one of the bakery's fresh fruit muffins with cinnamon and sugar, or blueberry scones with fresh orange zest.
PLAN YOUR TRIP: Visit Fodor's Seattle Guide
Mike Lee
Where: Los Angeles
If you're looking for more than your average croissant, stop by Proof Bakery. The tiny Los Angeles operation serves up pastries with a unique twist. Guests can enjoy a slice of rhubarb olive oil cake or a buttery croque monsieur served on fresh-baked brioche. Chef and owner Na Young Ma changes the menu daily and whips up items such as blood orange chocolate cardamom cake and black sesame financiers.
Insider Tip: To balance the sweet with the savory, try one of the bakery's sandwiches. Meat lovers will enjoy the ham, Comte, Dijon mustard and cornichon, while vegans can order the roasted cauliflower with tapenade, kale, and preserved lemon.
PLAN YOUR TRIP: Visit Fodor's Los Angeles Guide
Courtesy of Sugar Bakeshop
Where: Charleston
It doesn't get much sweeter than Charleston's Sugar Bakeshop. The brainchild of two New York architects-turned-bakers, the tiny shop is best known for its small-batch cookies and treats. In addition to menu staples such as chocolate chip cookies and banana pudding, the bakery also offers a rotating selection of cupcakes and tarts. Try the Lady Baltimore cupcake with Sherry-soaked figs and raisins, topped with meringue icing.
Insider Tip: Visitors can enjoy their sweets with a cup of mint tea in the bakery's walled garden.
PLAN YOUR TRIP: Visit Fodor's Charleston Guide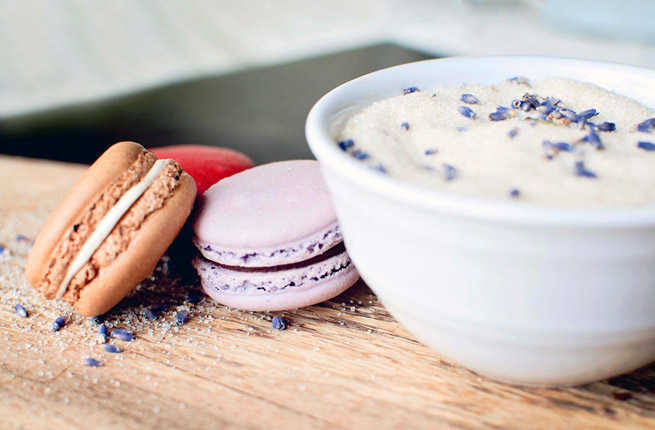 Misha Hettie & Amanda Gentis
Where: San Antonio
Attention to detail and a passion for pastry set Bakery Lorraine a cut above the rest. Husband-and-wife team Anne Ng and Jeremy Mandrell first met as bakers at Thomas Keller's renowned Bouchon Bakery and moved to San Antonio to open their bakeshop together. The menu rotates daily and includes traditional favorites such as pecan sticky buns, scones, and croissants. Ng and Mandrell are also known for their colorful French macarons and delicate pastries.
Insider Tip: Popular items include raspberry financiers with a dusting of powdered sugar and rich, butterscotch blondies.
PLAN YOUR TRIP: Visit Fodor's San Antonio Guide