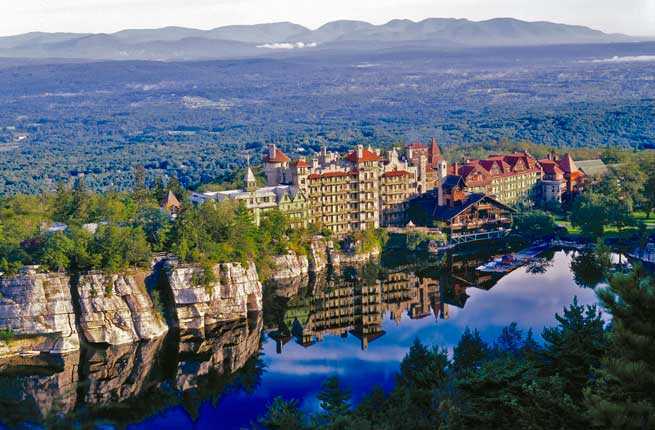 Jim Smith Photography
The snow has melted and ski season has long been over, but that doesn't mean resorts close their doors until the next frost settles. On the contrary, the best resorts in the country ramp up their offerings and really come alive in the summer months. Biking, alpine slides, golf, and fly fishing are just a few of the outdoor activities on tap at these outstanding locations, so head for the hills and enjoy your favorite mountains as you never have before. These ten year-round resorts are among the best to visit this summer.—Zachary Laks
Courtesy of ORDA/Whiteface Lake Placid
WHERE: Lake Placid, New York
You'll find a bevy of outdoor activities at Whiteface Lake Placid during the summer, including a bobsled experience that is truly unique. Hop into a professional bobsled and go for a ride down an actual bobsled course. With professionals at the helm, this is a rare chance to experience Olympic greatness (or as close to it as most of us will get). The Summer Jumping Series offers a fun way to showcase winter ski jumpers in the summer, as they jump up to 60 mph from the runs into a deep pool of water. Performances happen sporadically throughout the summer, so be sure to plan accordingly.
Insider Tip: Whiteface Lake features Olympian skater shows on some Saturday nights throughout the summer. Be sure to check the schedule to catch your favorite skaters live.
PLAN YOUR TRIP: Visit Fodor's Lake Placid Guide
Chandler Burgess/Killington Resort
WHERE: Killington, Vermont
In the heart of Vermont lies the tiny town of Killington, with a population of less than 1,000. Though small in size, it is home to the largest ski area in the Eastern U.S., Killington Resort. Come summertime, Killington continues to entice guests with its 45 miles of mountain-biking terrain accessible from a gondola. Golfers can enjoy the 18-hole, Geoffrey Cornish-designed golf course amidst the scenic mountain landscape. Those seeking to take a walk and enjoy the views on foot have more than 15 miles of designated hiking trails available. A designated disc golf course rounds out Killington's summer offerings.
Insider Tip: Killington offers a Saturday evening outdoor concert series called "Cooler in the Mountains" that hosts musicians from around the country. Bring a blanket and your favorite snacks and enjoy the free tunes.
PLAN YOUR TRIP: Visit Fodor's Vermont Travel Guide
Courtesy of Northstar California Resort
Northstar California Resort
WHERE: Lake Tahoe, California
The sophisticated Northstar California Resort's summer season is a relaxing escape. The resort is set in the mountains of Tahoe, and the golf course is both renowned and challenging (also keep an eye out for the new mini golf course). Fly fishing is offered through the secluded and private Sawmill Lake, where rainbow trout are stocked for catch-and-release action. Add forty-three bike trails accessible from three different lifts and fifteen hiking trails, and you'll never want to be indoors.
Insider Tip: Be sure to sign up for the popular Wine Walk, where guides take you through the town of Northstar to sample local wine.
PLAN YOUR TRIP: Visit Fodor's Lake Tahoe Travel Guide
Courtesy of Sunday River
WHERE: Newry, Maine
Sunday River's summer roster is filled with exciting outdoor activities that are sure to thrill all guests. L.L.Bean, a Maine staple, has recently partnered with Sunday River to offer a variety of activities including adventure hikes, archery, and stand-up paddleboarding. Its zipline course sends riders down six lines up to 300 feet in length before a final zip down the epic 750-foot Twin Zip. Often cited as one of Maine's best golf courses, Sunday River's 18-hole course is beautifully maintained. Finally, the bungee trampoline gives the brave the chance to jump 20 feet into the sky.
Insider Tip: Participants undergo a series of obstacles in a race in the Tough Mountain Challenge, one of the highlights of the summer at Sunday River. Whether you're in it to win it or just want to cheer from the sidelines, the Challenge is a great time.
PLAN YOUR TRIP: Visit Fodor's Maine Travel Guide
Courtesy of Timberline Lodge, Mt. Hood, Oregon
WHERE: Timberline Lodge, Oregon
Unlike any other ski resort in the Pacific Northwest, Timberline Lodge is a National Historic Landmark (honored in 1977), and its grandeur remains. As one of Oregon's most popular tourist destinations, the Lodge provides summer snow on its Palmer Snowfield from June through September. Take the chairlift up 7,000 feet to the peak of Mt. Hood for the incredible views, then hike or bike the scenic trail down to the base.
Insider Tip: Don't miss the International Pinot Noir Celebration in nearby McMinnville, where Timberline chef Jason Stoller Smith takes over the annual salmon bake.
PLAN YOUR TRIP: Visit Fodor's Oregon Travel Guide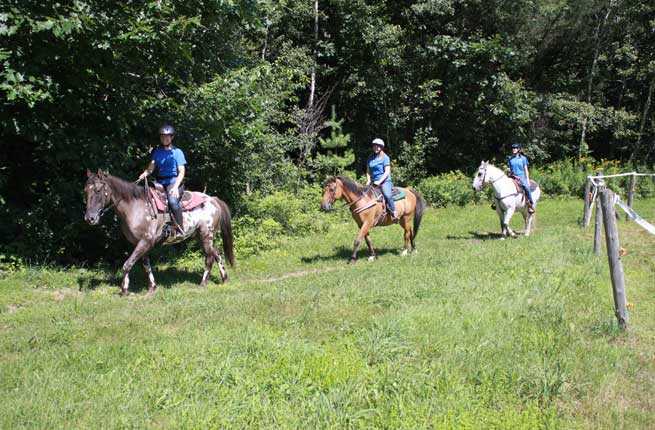 Courtesy of Attitash Ski Resort
WHERE: Bartlett, New Hampshire
Attitash takes on a new life come summer with a compound filled with family activities and outdoor thrills. The scenic Mountain Coaster is the resort's highlight, taking riders up the mountainside and down sharp turns. Also check out the alpine slides, including the longest in America, for a real rush. Make sure you break at the turns, or risk flying off the course. Two waterslides will help you cool off after a long day in the sun.
Insider Tip: Check out the Conway Scenic Railroad for a unique lunch experience on the Dining Car Hattie Evans. Meals are prepared aboard the scenic locomotive by chefs from Crawford's, a local restaurant.
PLAN YOUR TRIP: Visit Fodor's New Hampshire Travel Guide
Jim Smith Photography
WHERE: Mohonk, New York
Mohonk Mountain House's grandeur stands as a classic architectural wonder from the nineteenth century. Perched on the beautiful Lake Mohonk, the summer season turns Mohonk Mountain House into a relaxing getaway for urbanites seeking fresh air. A schedule of activities is circulated daily, with many workshops, hikes, and food options available. What's more, your meals are included in the price of your stay, and the food is worth raving about. Dinners include menu options such as filet mignon and fresh fish, cooked to order.
Insider Tip: Enjoy the veranda on your room a little longer by ordering room service for breakfast.
PLAN YOUR TRIP: Visit Fodor's Hudson Valley Travel Guide
Chris Kamman
WHERE: Big Sky, Montana
As the basecamp for the great Yellowstone National Park, Big Sky Resort offers a complete summer package. Get soaked while you paddle through the waves of the great Gallatin River with the resort's whitewater rafting excursions, or harness up at the rope course. For something a little less physical, skeet shooting on Andesite Mountain offers picturesque scenery while you practice hitting your mark.
Insider Tip: Expect local eateries' stalls, wine tastings, and live music at Big Sky's Vine and Dine Festival.
PLAN YOUR TRIP: Visit Fodor's Helena, Bozeman, and Southwest Montana Travel Guide
Courtesy of Stowe Mountain Lodge
WHERE: Stowe, Vermont
Enter the small country town of Stowe, where a general store, post office, and white-washed church mark the town along Route 108. Head up Mount Mansfield to Stowe Mountain Lodge, where you'll find a luxurious oasis. The acclaimed Stowe Mountain Golf Club course turns heads with its spectacular views and Bob Cupp-designed holes. As for dining, the resort restaurants serve up American favorites with farm-to-table flair.
Insider Tip: Drive by the Gold Brook Covered Bridge for a gorgeous photo opportunity over an active trestle.
PLAN YOUR TRIP: Visit Fodor's Vermont Travel Guide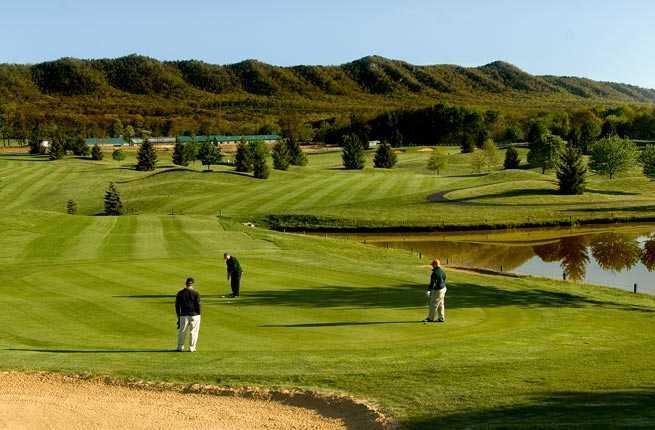 Courtesy of Massanutten Resort
WHERE: McGaheysville, Virginia
This all-around family resort has a host of outdoor activities. Rent a kayak and make your way down the Shenandoah River for a day of light adventure. Massanutten also offers horseback riding on its forest trails, as well as a petting farm where you can meet a camel, mini horses, and alpacas. The climbing wall is a popular spot where the strong can test their might. Then, cool off at the waterpark, which features racing slides and a wave pool.
Insider Tip: Massanutten plays host to the "Food Wars" where groups assemble to make the best cupcake. Children compete against their peers to be the top decorator in this sweet activity.
PLAN YOUR TRIP: Visit Fodor's Virginia Travel Guide