Courtesy of Four Seasons Hotels & Resorts
Across the US and around the world, the crop of hotels launching in 2014 is an exciting one. While some visionaries are flipping historic structures into modern properties, others are stacking their new buildings with sought-after amenities like rooftop bars and spas. Meanwhile, boutique concepts will continue to coax travelers away from cookie-cutter brands by offering a one-of-a-kind experience as the ideal souvenir. From Costa Rica to Chicago and Tibet to Texas, here are the 20 new hotels we can't wait to check out this year.
By Kristine Hansen
Kristine Hansen is a freelance writer based in Milwaukee where she reports on food, wine, and travel topics around the globe for Fodors.com, along with hotel openings. She also writes for Wine Enthusiast, TIME, Whole Living and American Way. In 2006 she co-authored The Complete Idiot's Guide to Coffee and Tea (Alpha Books/Penguin). You can follow her on Twitter @kristineahansen or through her web site.
Spencer Lowell
WHERE: Los Angeles, California
The Ace Hotel Downtown Los Angeles brings new life to the former United Artists building, a late-1920s hot spot. Another outpost in the hipster-oriented collection, this 182-room property called on Commune Design to marry Spanish Gothic style with modern minimalism, meaning rooms feature Noguchi lamps, fiberboard furnishings, and stained-glass windows. On-site restaurant LA Chapter (from Brooklyn's Five Leaves' owner) pairs steaks and burgers with a vinyl soundtrack, and the rooftop lounge/pool is inspired by Frank Lloyd Wright's Ennis House and Hollywood's Les Deux Cafe. On top of all that, a fully restored theater flaunts a new Deco-inspired ticket booth.
When: January 8
PLAN YOUR TRIP: Visit Fodor's Los Angeles Guide
Papadakis Photography/George Papadakis
WHERE: Chicago
Chicago's boutique-hotel scene continues to blossom with another opening in River North: The Godfrey Hotel, with 221 rooms (27 are one-bedroom suites) spanning 16 stories. From the street, its massive, Cubist-inspired design is hard to miss; beneath the glassy exterior lies an indoor/outdoor, 15,000-square-foot rooftop lounge with fire pits and a spa with two treatment rooms. In-room perks include free WiFi, a wet bar, and spacious work-stations. You'll want to eat in the rooftop restaurant since the chef earned his chops at Gramercy Tavern in New York City and Chicago's The Aviary.
When: February 1
PLAN YOUR TRIP: Visit Fodor's Chicago Guide
Courtesy of El Mangroove
WHERE: Papagayo Bay, Costa Rica
Costa Rica gains a sleeker edge with the opening of luxury hotel El Mangroove, located 15 minutes outside of El Coco on Papagayo Bay. As part of Preferred Hotels' boutique collection, it's also the closest resort to any of Costa Rica's international airports, just 20 minutes from Daniel Obuder International Airport. Tucked into a 17-acre forested beachfront setting, El Mangroove's pampering spots include Bearth Spa (where massages are offered en plein air), outdoor yoga decks, and two upscale, cutting-edge eateries (Makoko, for breakfast and dinner; and Matiss, offering beachfront daytime dining). A resident DJ, signature-scent menus and poolside cabanas round out the glamorous fun. The 85 suites are among the region's largest, starting at 625 square feet.
When: February 2
PLAN YOUR TRIP: Visit Fodor's Costa Rica Guide
Courtesy of AmelieHotelManila.com
WHERE: Manila, The Philippines
Manila goes mod with Amelie Hotel, a chic, 70-room boutique hotel in the city's Malate section, where you'll notice a strong bohemian vibe. Each of the four room categories features modern-minimalism décor orchestrated by designer Anton Barretto, and there is a hotel-wide plan to collaborate with indie Filipino artists in various disciplines, including painting and music. Also in the rooms: framed stylish photographs of Manila and a map of the city, plus free WiFi and flat-screen televisions. Works by contemporary Filipino artists hang on display in the hotel's public spaces and will be rotated quarterly.
When: March
PLAN YOUR TRIP: Visit Fodor's Philippines Guide
Courtesy of Casas del XVI
WHERE: Santo Domingo, Dominican Republic
Effortlessly blending Caribbean chic with historical appeal, Casas del XVI will open within a 16th-century mansion outfitted with luxuries like a cigar bar, art gallery, and library. Each of the eight newly renovated rooms is within three Colonial-style casas, with access to a pool and outdoor dining area plus butler service. In fact, one of those casas carries a storied past: Christopher Columbus' co-pilot once inhabited what is now a two-bedroom suite. Continuing with the navigator theme, there are maps on display throughout Casas del XVI to remind of the region's history as a hotbed for exploration.
When: March
PLAN YOUR TRIP: Visit Fodor's Dominican Republic Guide
Courtesy of Connoisseurs Scotland
WHERE: Dunblane, Scotland
With a Wimbledon player as owner, Cromlix House expects to score with fitness-minded visitors to Scotland. Andy Murray snapped up a late-1800s Victorian mansion on 34 acres near his hometown with plans to turn it into a luxury boutique hotel with ten rooms and five suites. Each accommodation is named after a famous Scot and includes a full Scottish breakfast. Common areas include a dining room, two drawing rooms, a conservatory, library, whisky room and, of course, a tennis court. Other on-site activities for guests include archery, garden games, billiards and in-room spa treatments.
When: April 1
PLAN YOUR TRIP: Visit Fodor's Scotland Guide
Courtesy of Design Hotels
WHERE: Stockholm, Sweden
An Art Nouveau building that was once an all-girls school transforms into a 92-room boutique hotel, Miss Clara, along bustling Sveavägen Boulevard this spring. A restaurant and bar at street level—run by a former chef at Operakällaren—are expected to be hip with locals in the evolving Stockholm City district. Amenities in the neutral-hued rooms cater to business and leisure travelers alike with free WiFi, marble bathrooms, retractable workstations, and furniture reminiscent of Art Nouveau and current cutting-edge styles. The gym and sauna will help stave off chilly temps in Sweden's capital city.
When: April 14
PLAN YOUR TRIP: Visit Fodor's Stockholm Guide
Courtesy of Shangri-La Hotels and Resorts
WHERE: Lhasa, Tibet
Tibet's growing appeal shows no signs of slowing down in 2014, and the opening of a luxury-minded hotel—Shangri-La Lhasa, Tibet—gives travelers an exciting new option to consider. While the region is already ripe with reasons to visit, the 262-room hotel (plus 17 suites) offers an on-site spa, tea in Lodgers Lounge, Tibetan tapas at Shambala, and relaxation at an oxygen lounge and reflexology pavilion. Rooms and suites feature views of the Potala Palace and the Himalayas. At Altitude, the hotel's all-day eatery, cooking stations serve up plates of regional cuisine.
When: April 17
PLAN YOUR TRIP: Visit Fodor's Tibet Guide
Seasentosa.com
WHERE: Denpasar, Bali
Along Echo Beach on Bali's West Coast, which doubles as a popular surf spot, Sea Sentosa Bali will inject a little bit of luxury into the laid-back climate. French-inspired vertical gardens, Balinese design, and three Olympic-sized swimming pools combine to create the ultimate tropical retreat. For a taste of urban living, including shops and restaurants, Seminyak is just 15 minutes away. Back at Sea Sentosa Bali, though details are still being finalized, there are plans for a spa, two beachfront restaurants, and a beach club.
When: Spring
PLAN YOUR TRIP: Visit Fodor's Bali Guide
leonardo-hotels.com
Leonardo Hotel Berlin Mitte
WHERE: Berlin, Germany
Resembling a haphazard yet beautiful stack of large glass rectangles framed by metal, Leonardo Hotel Berlin Mitte is expected to fit right in with the arts scene in Germany's capital city. The 10-story, 310-room hotel—its avant-garde design by Eike Becker—butts up against the Spree River and features a restaurant called Vitruv along with a wellness area marked by a gym and sauna. Some rooms offer balconies; all provide tea and coffee makers, flat-screen televisions and satellite-television channels.
When: June
PLAN YOUR TRIP: Visit Fodor's Berlin Guide
Courtesy of the Park Hyatt, Vienna
WHERE: Vienna, Austria
Right on the Am Hof square in Vienna's Goldenes Quartier, Park Hyatt Vienna is housed in a 100-year-old building with 143 rooms and a restaurant that pays homage to the building's banking history (it was once home to Bank Austria Creditanstalt). As Hyatt's first hotel in Austria, the property doesn't hold back on any of the luxuries, and the chosen location in a World Heritage Site by UNESCO only adds another layer of luxury. Of course, there will be an on-site spa with treatments that include facials, massages, and body scrubs.
When: June
PLAN YOUR TRIP: Visit Fodor's Vienna Guide
Courtesy of Park Hyatt
WHERE: New York City
Where else but New York City to debut the latest Park Hyatt in America? The 210-room Park Hyatt New York, the brand's fifth property in the U.S., opens in Midtown this summer, across from Carnegie Hall and two blocks from Central Park. The towering design by Pritzker Prize-winning architect Christian de Portzamparc will pair nicely with the glamorous interior design attributed to design firm Yabu Pushelberg, who also designed Barneys New York and Bergdorf Goodman. Nearly a third of the rooms are suites, although the non-suites will be among the largest in Manhattan, starting at 475 square feet. Also at the hotel will be a restaurant, lounge serving afternoon tea, bar touting craft cocktails, and a spa.
When: Summer
PLAN YOUR TRIP: Visit Fodor's New York City Guide
Courtesy of The Peninsula Hotels
WHERE: Paris, France
The City of Light will don even more glitz when, in August, Peninsula Paris opens its doors along Avenue Kleber. Located within a historic building in the 16th arrondissement, near attractions like the Champs-Élysées and the Arc de Triomphe, the 200-room hotel will also boast a cigar bar, rooftop lounge, 18,000-square-foot spa and a restaurant serving upscale Chinese dishes. It's the chain's first European property, making this a splashy introduction to a new market.
When: August
PLAN YOUR TRIP: Visit Fodor's Paris Guide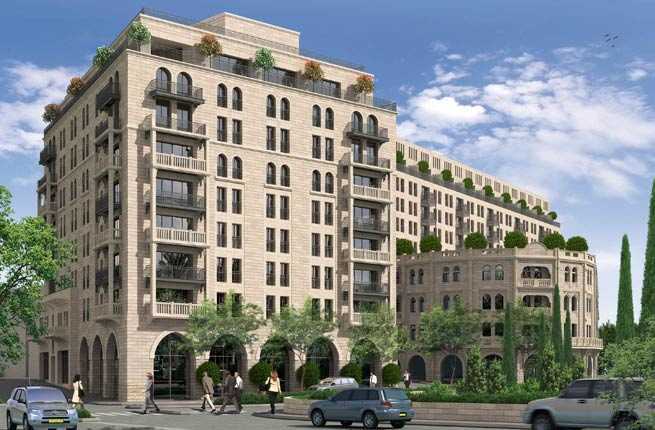 Courtesy of the Waldorf Astoria, Jerusalem
Waldorf Astoria Jerusalem
WHERE: Jerusalem, Israel
Once the 226-room Waldorf Astoria Jerusalem opens in August, the city's luxury side may very well come into full view. A whopping 14 categories of rooms and suites, not to mention a full-service spa (with wet and dry saunas plus a swimming pool, are exciting offerings for guests. Options for dining will include The Palace Restaurant, serving Mediterranean fare made with locally sourced ingredients, and King's Court Lounge & Bar, boasting a well-heeled list of wines, particularly Champagnes.
When: August 1
PLAN YOUR TRIP: Visit Fodor's Jerusalem Guide
Courtesy of Four Seasons Hotels & Resorts
Four Seasons Resort Orlando at Walt Disney World Resort
WHERE: Orlando, Florida
Disney World's luxury factor will rise a few notches with the opening of Four Seasons Resort Orlando at Walt Disney World Resort, nestled into the affluent Golden Oak resort-housing community owned by Disney. With a Tom Fazio-designed, 18-hole golf course, spa and adults-only pool (as well as a kiddie area with slides and a lazy river), Orlando is poised to show a different side to travelers with more refined tastes.
When: August 3
PLAN YOUR TRIP: Visit Fodor's Walt Disney World Orlando Guide
Courtesy of the W Bogota
WHERE: Bogotá, Colombia
Transporting its hipster brand to Colombia, W Hotels will set up shop in Bogotá's Santa Barbara Business Center, surrounded by upscale shops and restaurants. Within the 168-room W Bogota are plans for an indoor pool, AWAY spa, and hot spots for noshing and imbibing developed by celeb chef Jean-Georges Vongerichten. The property in Colombia's capital city will be just 10 miles from El Dorado International Airport.
When: September 1
PLAN YOUR TRIP: Visit Fodor's Bogotá Guide
Courtesy of Soho House Chicago
WHERE: Chicago
Landing in the Windy City just as the leaves start to turn, Soho House's Chicago location will be just as high-end as its siblings in London, Berlin, Toronto, New York City and Miami. Initially founded in London during the mid-1990s as a private-membership club, the Chicago location—inside the former Chicago Belting Factory warehouse, in the Fulton Market area—has been in the works for some time now, with an arrival date fortunately now in sight. Each spacious room will be thoughtfully filled with Cowshed toiletries and a rainforest shower. Three eateries have so far been confirmed for the posh, 40-room property, with details forthcoming.
When: Fall
PLAN YOUR TRIP: Visit Fodor's Chicago Guide
Courtesy of The Beaumont
WHERE: London, England
Inside a former parking garage that flaunts an Art Deco exterior in London's Mayfair district, 73-room The Beaumont straddles old and new. While details are still filtering out regarding the design, amenities and ambiance, there is a keen eye on adopting a "1920s Manhattan" elegance, according to the hotel. Turkish baths, a restaurant, and the bar are all expected to adopt that vibe. Other projects in the hotel developer's portfolio include celebrated London restaurants like Brasserie Zedel and The Wolseley.
When: Fall
PLAN YOUR TRIP: Visit Fodor's London Guide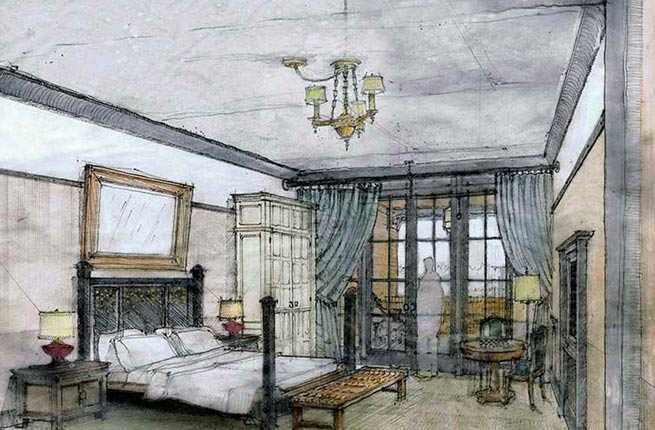 Courtesy of Kimpton Hotels & Restaurants
WHERE: San Antonio, Texas
Snug in the urban-chic, 22-acre Pearl development along the banks of the San Antonio River—also home to a collection of restaurants, loft-style housing, the Culinary Institute of America's San Antonio campus and a farmer's market—The Pearl should fit right in. Operated by Kimpton Hotels, the 146-room property is being designed by the same team that opened an oyster bar within the development. Once it's open, The Pearl will be Kimpton's third Texas property (others are Hotel Lumen and the Hotel Palomar, both in Dallas).
When: Fall
PLAN YOUR TRIP: Visit Fodor's San Antonio Guide
Chris Pardo Design: Elemental Architecture
WHERE: Palm Springs, California
Spearheaded by a Facebook millionaire, Arrive Hotel is pegged to be a luxury boutique hotel once it opens at the end of the year. With 32 rooms, Arrive Hotel expects to embody the region's affinity for midcentury design but not without folding in modern luxuries. Located on North Palm Canyon Drive, the hotel is close to the Uptown Design District in downtown Palm Springs, near the Palm Springs Art Museum. Though details are still being finalized, the hotel has revealed a pledge to be as green and sustainable as possible.
When: Late 2014
PLAN YOUR TRIP: Visit Fodor's Palm Springs and the Desert Resorts Guide