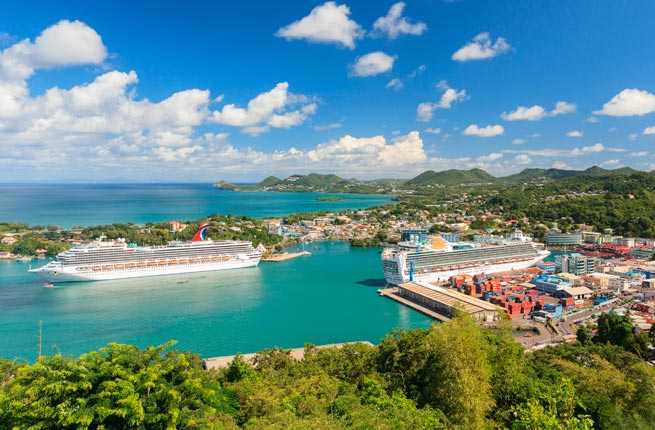 ATGImages / Shutterstock
Whether it's your first time sailing or you're a veteran of the seas, cruises can be a bit tricky to figure out. After all, the biggest ships are like floating cities, filled with restaurants, bars, shows, spas, and other perks to enjoy on your journey. That being said, it's easy to get sucked into the endless array of options, meaning you can waste time and money on some costly gimmicks if you don't know better. Follow this advice on what not to do, and your next cruise will be a truly relaxing experience.
By Zachary Laks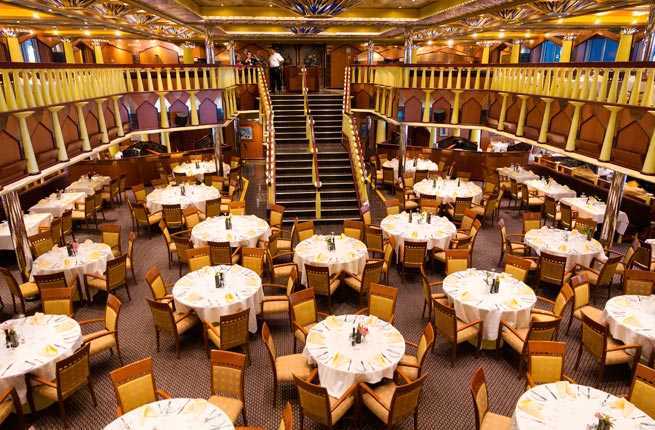 VanderWolf Images | Dreamstime.com
Don't overdo the specialty restaurants
Recently, more and more celebrity chefs have entered the gangway, setting up sea-based extensions of their land-based empires, and the results are decidedly mixed. The fanfare and sticker shock (averaging around $30–$40 per person for a three-course meal) of many of these entrants do not always equal the value provided. Why pay up to $40 when the menus at the included dining rooms are just as competitive? The main dining room is included in the standard fare and offers a rotating menu, often with big-ticket selections, such as lobster night and filet mignon. Surprisingly, you'll find the quality on par with the specialty restaurants and a standard of service met ship-wide. So while a night or two in a specialty restaurant provides a nice change of scenery, don't overspend sampling all of them.
PLAN YOUR TRIP: Visit Fodor's Cruises Travel Guide
Ginosphotos | Dreamstime.com
Don't Book Spa Treatments Onboard
The first day on any cruise is always the busiest for the spa, as hundreds of people attempt to schedule massages, facials, and other specialized treatments. Research the spa's services and make your reservation ahead of time, prior to boarding, to guarantee placement and avoid the long queue that forms at the reception desk. If you're looking for some extended relaxation for the duration of your voyage, opt for a spa pass, but because quantities are limited, make the reservation prior to boarding.
PLAN YOUR TRIP: Visit Fodor's Cruises Travel Guide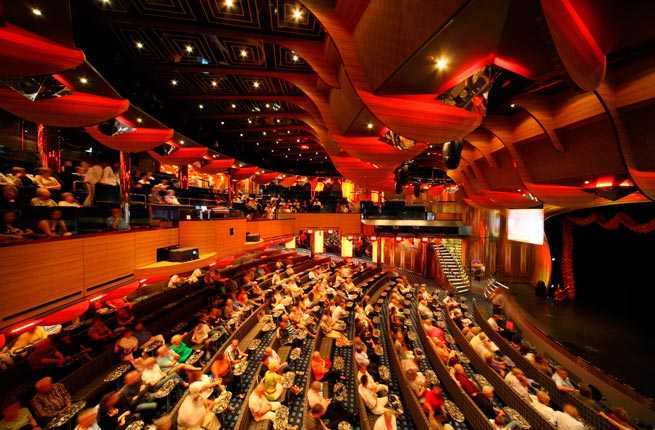 Paha_l | Dreamstime.com
Don't Worry if a Show is Sold Out
You can only plan so much on a cruise before it starts to feel hectic. With mainstage comedy shows, concerts, and Broadway-style performances onboard, most cruise lines encourage you to reserve your spot ahead of time, usually requiring guests to stand in long queues to make reservations. Take comfort in knowing that for all of these must-see events, spontaneity is encouraged with a standby line that forms about 30 minutes prior to curtain. These standby lines are practically a guarantee into the night's entertainment, as a large portion of those who have reserved their spot are no shows. Don't fret because you didn't book in advance; grab a cocktail and relax in the queue.
PLAN YOUR TRIP: Visit Fodor's Cruises Travel Guide
CandyBox | Dreamstime.com
Don't Be Fooled By the Fitness Center
The fitness facilities on cruises often feature top-of-the-line exercise equipment and panoramic views of the ocean. Yet it's good to take note that the trainers on hand are there to sell the cruise's health products. Stay skeptical of the health regimes and any sort of secret to a healthier being. The main goal is get you to buy into expensive health programs that often tout extreme weight loss and wellness through natural herbal supplements. Spend your money on a fitness class instead and save your skepticism for a local trainer or nutritionist.
PLAN YOUR TRIP: Visit Fodor's Cruises Travel Guide
Crlocklear | Dreamstime.com
Throughout your voyage, the smartest way to arrange for a wake-up call is to order room service the night prior—easiest on a printed menu to specify specialty requests. Your custom omelet and fresh baked sweets start the day off right as you're awoken by a knock on your cabin door. Note that room service is cut off the morning of arrival at your final port. So when you arrive at your final destination, take note of the breakfast options and seize the opportunity for one final meal. Unfortunately, you can't take any food off the ship, per customs regulations, so be sure to eat enough onboard.
PLAN YOUR TRIP: Visit Fodor's Cruises Travel Guide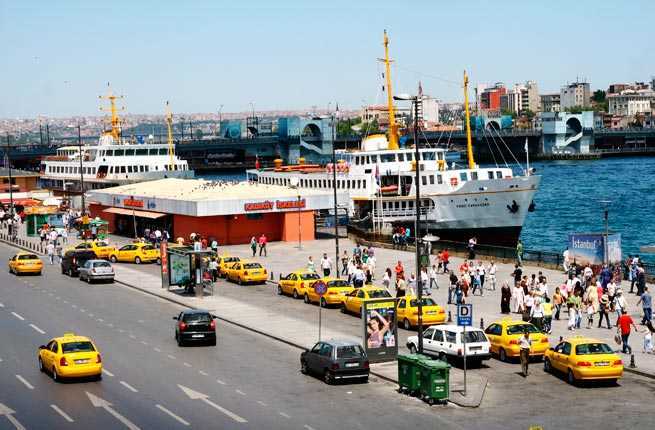 Pepe14 | Dreamstime.com
Don't Limit Yourself to Shore Excursions
Colorful leaflets and brochures fill each ship with appealing excursions that promise adventure, exploration, and discovery within the span of a few hours. Often overpriced and underwhelming, it's usually the beach tours that vary widest in value. While all ports are unique, many in the Caribbean dock a few miles from the more popular beaches. Seek out the sand on your own accord with the help of a locally governed taxi, lined up at the port for a fraction of the cost of a guided tour (and be sure to make arrangements with your driver for a return trip after your fun concludes). It is imperative to note that when you buy into the official cruise excursions, the cruise doesn't depart until you're on board—not the same policy when you venture off on your own. Just be sure to keep an eye on the clock and anticipate rush hour traffic.
PLAN YOUR TRIP: Visit Fodor's Cruises Travel Guide
Sgoodwin4813 | Dreamstime.com
Brought to life with the ship's arrival, port cities thrive on the thousands of tourists that leap off the ship demanding fine jewelry, souvenirs, and a taste of local bargaining. Well-tread salespeople know the score and have a penchant for fabricating truths to close a sale. For the best deals on souvenirs and local goods, avoid the inner-port shops, as their premium rent costs are passed on to the customer. Seek out stalls and shops in the city center for a wider variety of genuine goods at lower prices.
PLAN YOUR TRIP: Visit Fodor's Cruises Travel Guide
Studioportosabbia | Dreamstime.com
Don't Leave Your Cabin Balcony Door Open
It's nice to have a balcony in your cabin—you can take in the sunrise and sunset, enjoy room service waterside, and get the best views of the day's port in privacy. But when you're not in the cabin or when you're going to bed for the night, make sure you close your balcony door. Though the lull of the waves might be hard to resist, there is a real risk in leaving the doors open as insects, bad weather, and wind tunnels can be dangerous. It's an industry standard that balcony doors remain shut for those reasons, in addition to preventing wasted energy.
PLAN YOUR TRIP: Visit Fodor's Cruises Travel Guide
Paha_l | Dreamstime.com
Age-old cruise ship activities such as shuffleboard, ping-pong, and hot tubs remain steadfast musts on every cruise. A word to the pennywise: Many ships' bingo operations have lost their charm. Ushering in a new era of technologically advanced gaming, many ships have installed electronic bingo game cards that function automatically. With the machine taking control of your board, the players listlessly sit there, waiting for their machine to alert them of a winning card. Effortless, and remarkably expensive per game, you're better taking the money you'd spend on bingo and playing it in the casino, where there's a lively atmosphere and the high-tech slot machines grow more interactive by the year.
PLAN YOUR TRIP: Visit Fodor's Cruises Travel Guide
Feverpitched | Dreamstime.com
Don't get your teeth whitened
Among the many enticing spa treatments that are standard on every cruise, be wary of the teeth-whitening packages that promise to brighten your smile. There's conjecture over their effectiveness, but more importantly, the bleach used can affect your gums' sensitivity for a few days after the treatment. With compromised gums, cruise enjoyment plummets as the endless food options become painful to ingest. If you're looking for a quick cosmetic fix at the spa, opt for one of the eyebrow specialists to transform your face, or a spray tan that will provide a healthy-looking base for your skin.
PLAN YOUR TRIP: Visit Fodor's Cruises Travel Guide