Courtesy of Uniworld Boutique River Cruise Collection
One of the fastest growing segments of the entire travel industry, river cruising options are positively exploding in 2015. With new ships, itineraries, and excursions, there's no better time to book a trip than right now. Here, we've rounded up the most innovative of the bunch, offering memorable vacations as you travel through scenic destinations, from the Peruvian Amazon to the Pacific Northwest and beyond.
By Elissa Garay
Courtesy of Viking Cruises
Viking Astrild
What's New: Discover the lesser-explored Elbe River, traversing the lovely landscapes of former East Germany, with Viking's "Elegant Elbe" trips. In 2015, the line debuts two purpose-built "Viking Longships" intended specifically for the Elbe—the 98-passenger Viking Astrild and Viking Beyla. With each touting Scandinavian-inspired décor, you can sail between Berlin and Prague, taking in the historic landmarks of Wittenberg (former haunt of Martin Luther) and Dresden, as well as the scenic sandstone cliffs of Germany's "Saxon Switzerland," en route.
When to Sail: Nine-night itineraries run between March and November 2015. Rates from $2,599/person include onboard WiFi, wine and beer with meals, most excursions, and a one-night hotel stay in both Berlin and Prague.
Where to Book It: Visit Viking River Cruises
Courtesy of Avalon Waterways
Avalon Siem Reap
What's New: Avalon Waterways made a splash on European river with the 2011 launch of their innovative "Suite Ships," touting in-cabin floor-to-ceiling windows that can be opened to convert guestrooms into virtual open-air balconies. Now, they've debuted their first stylish Suite Ship on Asia's rice paddy- and pagoda-fringed Mekong River, via the intimate, 36-passenger Avalon Siem Reap. Itineraries run between Ho Chi Minh City, Vietnam, and Siem Reap, Cambodia, with excursions to Vietnamese cooking classes, Cambodia's sobering "Killing Fields," and more, included.
When to Sail: Book 12-night sailings year-round (excluding April and May). Rates from $3,709/person include onboard WiFi, wine and beer with dinner, and guided excursions.
Where to Book It: Visit Avalon Waterways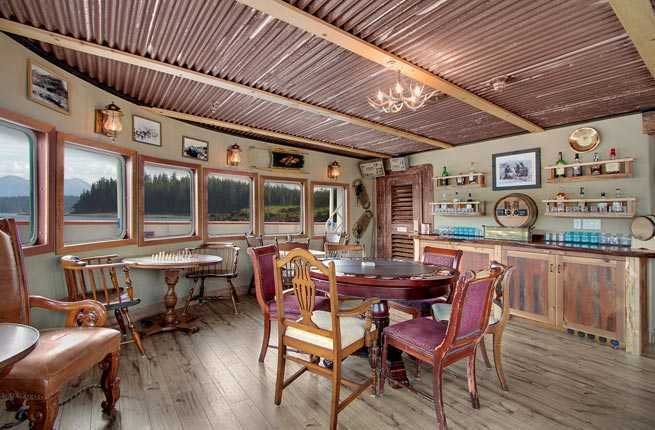 Courtesy of Un-Cruise Adventures
S. S. Legacy
What's New: Discover the wine regions of Washington and Oregon aboard the turn-of-the-20th-century-inspired, 88-guest S.S. Legacy. New for 2015, the boat sails an "Ameritage! Four Rivers of Wine & History" itinerary round-trip from Portland, Oregon, taking in wine-centric diversions along the Columbia, Snake, and Willamette rivers (along with an excursion to the Palouse River's waterfalls), including tastings and tours at nine wineries, and local wine experts onboard for presentations and even more pours.
When to Sail: Four seven-night itineraries run on select dates in August and September 2015. Rates from $3,695/person include all excursions and onboard alcoholic beverages.
Where to Book It: Visit Un-Cruise Adventures
Courtesy of Pandaw Cruises
RV Kalay Pandaw
What's New: River cruise options along Myanmar's Irrawaddy River have wildly increased over the last few years, but for travelers looking to follow the river route less traveled, check out Pandaw River Expeditions' new "A Voyage to Nagaland," along the Chindwin River. The little-visited Nagaland region (close to the Indian border) is explored on Pandaw's low-draft, 10-passenger RV Kalay Pandaw—discover remote villages, the colonial town of Mawlaik, the Buddha Lotus Garden of Homalin, and more.
When to Sail: A trio of seven-night sailings are available only in September, when water levels permit riverboat passage. Rates from $3,500/person include related intra-country flights, guided excursions, local beer and spirits, and crew gratuities.
Where to Book It: Visit Pandaw
Courtesy of AmaWaterways
AmaPrima
What's New: New for 2015, AmaWaterways is running a duo of beer-themed itineraries, including one in March along Dutch and Belgian waterways (aboard the 148-passenger AmaLyra) and another Christmastime sailing along the Danube (aboard the 164-passenger AmaPrima)—both options highlight beer tastings, tours of historic breweries, beer expert-led discussions, and even a beer-pairing dinner. Avalon Waterways also introduced beer cruises last year—try their October 2015 sailing from Vienna to Munich, inclusive of brewery visits and samplings of Austrian and Bavarian brews (though note it just misses Oktoberfest).
When to Sail: AmaWaterways' seven-night beer cruises embark on March 31 or December 14, 2015; rates from $2,599/person include daily excursions, onboard WiFi, and wine and beer with meals. Avalon Waterways' 8-night sailing embarks on October 9, 2015; rates from $2,889/person, with guided excursions, ship WiFi, and wine and beer with meals.
Where to Book It: Visit AmaWaterways or Avalon Waterways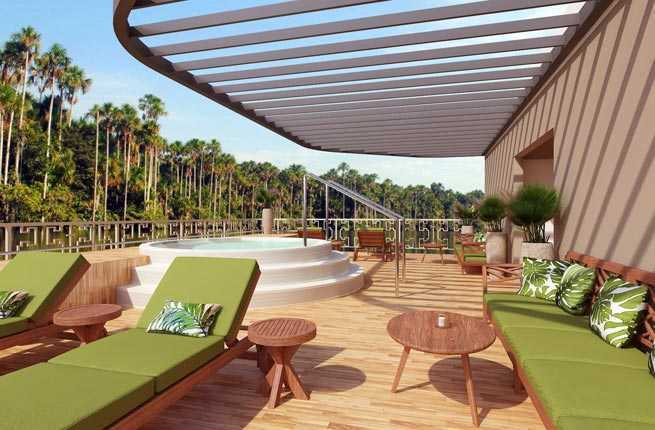 Courtesy of Haimark Travel
Amazon Discovery
What's New: Upscale tour operator Abercrombie & Kent's new "Amazon Adventure: Rainforest & River Cruise" cruise tour includes a six-night Amazon River sailing aboard the plush new 44-guest Amazon Discovery (owned by Haimark) for an itinerary anchored on wildlife viewing, jungle treks, and visits to remote villages. Onboard, expect naturalist-led discussions, Peruvian cuisine, and a plunge pool. Plus, tack on a two-night, hotel-based stay in Lima, focused on local arts and gastronomy.
When to Sail: Eight-night itineraries are available from December 2015 through February 2016; rates from $6,295/person include excursions, ground transfers, two-night Lima hotel stay, and select alcoholic beverages.
Where to Book It: Visit Abercrombie & Kent
Courtesy of Uniworld Boutique River Cruise Collection
River Tosca
What's New: Following a two-year hiatus, upscale Uniworld returns to Egypt in 2015 with its 11-night "Splendors of Egypt & the Nile" itinerary. The journey runs round-trip from Cairo, incorporating a weeklong Nile River voyage on the elegant, all-suite, 82-passenger River Tosca, along with a four-night hotel stay in Cairo. Highlights include Egyptologist-guided visits to the Pyramids of Giza, the Sphinx, and the Temples of Karnak and Luxor; a traditional felucca sailing on the Nile; and more.
When to Sail: Trips run on select dates from October to December 2015. Rates from $4,799/person include onboard WiFi and wine and beer with dinner; escorted excursions; four nights' hotel in Cairo; intra-Egypt flights; and ground transfers.
Where to Book It: Visit Uniworld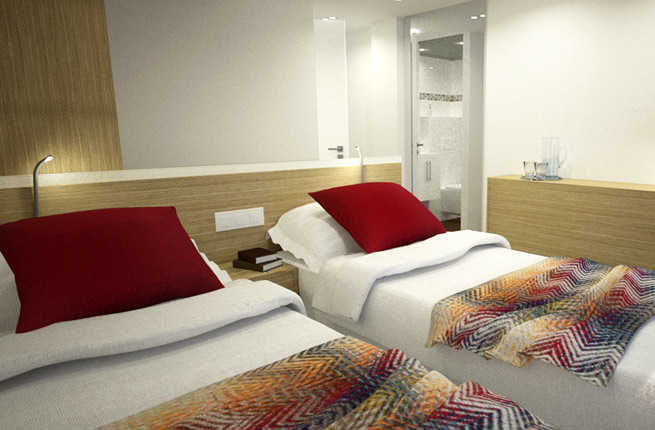 Courtesy of CroisiEurope
MS Loire Princesse
What's New: Value-minded, France-based CroisiEurope unveils its 96-passenger MS Loire Princesse in April, the first cruise ship with cabins to sail France's Loire River overnight. With a paddle-wheel design built to navigate the challenging water levels of France's lengthiest river, the vessel's well-appointed cabins (some with balconies), lounge with dance floor, and large sun deck keep travelers comfortable and entertained. Embarking from Nantes, excursions highlight the romantic Loire region, famed for its châteaux, vineyards, medieval cities, and charming villages.
When to Sail: Book five- or seven-night sailings between April and October 2015. Rates from $1,685/person include onboard WiFi and most alcoholic beverages, as well as one excursion.
Where to Book It: Visit CroisiEurope
Courtesy of Blount Small Ship Adventures
Grande Caribe
What's New: Blount Small Ship Adventures' new "The Big Apple to the U.S. Capital" offering operates between D.C. (at Alexandria, Virginia) and NYC, on a hybrid ocean-river itinerary (aboard the 88-passenger Grande Mariner or Grande Caribe) that incorporates four days of cruising along the Eastern Seaboard with four days of river cruising on the Potomac River, Delaware River, and more. Excursion options include a visit to Philadelphia's Liberty Bell, a chance to tuck into fresh crab in Baltimore, and more.
When to Sail: Sail aboard one of three eight-night itineraries embarking on select dates in May and June 2015. Rates from $2,999/person include wine and beer with dinner.
Where to Book It: Visit Blount Small Ship Adventures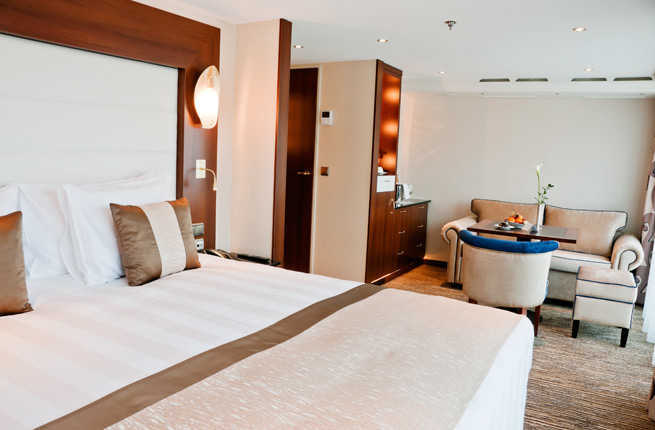 Courtesy of Tauck
MS Savor
What's New: After a successful launch of family-focused summertime cruises on the Danube and the Rhône a couple of years back, Tauck has added new offerings on the Rhine this year. While the instantly popular Rhine River sailings have already sold out (book ahead for 2016!), the "Blue Danube: Family Riverboat Adventure" is still available for summer 2015, aboard the 118-passenger MS Swiss Jewel or year-old, 130-guest MS Savor, with meals, activities, entertainment, and shore excursions all thoughtfully crafted with family travel in mind.
When to Sail: Book seven-night Danube itineraries on select dates in June, July, and August 2015. Rates from $3,990/person (note: no kids' rates apply) include excursions, gratuities, alcoholic beverages, and transfers.
Where to Book It: Visit Tauck