Paris
Feature
What the Locals Do in Paris
To appreciate the City of Light as the locals do, you can start by learning some of the daily rituals of Paris life. These simple, fun pleasures will quickly get you into the swing of being Parisian.
Shop Like a Parisian
Parisians prefer the boisterous atmosphere of bustling street markets to the drab supermarchés. Even if you're just buying picnic fixings, you can follow suit. For a full listing of Paris's markets, check out the city's website at www.paris.fr/english, but these are some of our faves.
Le Marché d'Aligre, just off Rue du Faubourg St-Antoine beyond the Opéra Bastille, dates back to the 18th century. Open Tuesday through Sunday, the market has fruit, vegetables, cheese, meat, fish, and poultry, as well as a host of other products. The best selection is on the weekend (Tuesday to Saturday 9 to 1 and 4 to 7, Sunday 9 to 1:30, métro: Ledru-Rollin). Le Marché Mouffetard, between the Panthéon and the Jardin des Plantes, is a combination of stands and food shops spilling out onto a cobbled pedestrian Rue Mouffetard (a marketplace of its own with restaurants, cafés, and shops). Olive oil, chocolates, books, and wine are available, in addition to produce, cheese, and meats (Tuesday to Saturday 9 am to 6 pm, Sunday 9 am to 1 pm, métro: Censier-Dubenton).
If flea markets are your thing, Paris has three that can satisfy any bargain hunter. Les Puces des Vanves (weekends, 7 am to 7:30 pm, métro: Porte de Vanves; Avenue de le Porte de Vanves and Avenue Marc Sangnier) is two in one: in the morning, collectors revel among old furniture, stamps, postcards, and everything else; in the afternoon, merchants of new and vintage clothing take over. Les Puces de St-Ouen (Saturday 9 am to 6 pm, Sunday 10 am to 6 pm, and Monday 10 am to 5 pm, métro: Porte de Clignancourt), otherwise known as the Clignancourt flea market, is a little more expensive, but a real treasure trove. Bypass the noisy stands near the métro in favor of the buildings beyond the elevated highway, where antiques dealers and vintage-clothing boutiques set up. You might not need to buy flowers, but the flower markets are lovely for wandering. Try one of Les Marchés aux Fleurs : at Place de la Madeleine (Monday to Saturday, 8 am to 7:30 pm), Place des Ternes (Tuesday to Sunday, 8 am to 7:30 pm), or Place Lépine on the Ile de la Cité (daily 8 am to 7:30 pm, with the bird market Sunday morning).
Drink Coffee Like a Parisian
Le café in Paris isn't simply a drink that begins the day: it's a way of life. Though Parisians do stop at the counter to order a quick café expresse, bien serré, s'il vous plaît ("good and strong, please"), more often people treat the café as an extension of their apartments, with laptops precariously balanced, cell phones ringing, and business being done; in Paris the café is the place to work, read, and chat with friends any time of the day. Think of Simone de Beauvoir, who spent more time at Café de Flore (172 bd. St-Germain, 6e 01–45–48–55–26) than in her chilly apartment. Choose a café with a patio or good windows for people-watching, or pause at the nearest counter, and you're in for a dose of Parisian café culture. Most locals have their own favorites, and we've listed some of our top choices on the neighborhood Getting Oriented pages; you're bound to find your own preferred haunt(s).
Walk Like a Parisian
Paris was made for wandering, and the French have coined a lovely word for a person who wanders the streets: le flâneur, one who strolls or loiters, usually without a destination. In Paris the streets beckon, leading you past monuments, down narrow alleyways, through arches, and into hidden squares. As a flâneur, you can become attuned to the city's rhythm and, no matter how aimlessly you stroll, chances are you'll end up somewhere magical. Some of our suggestions for wandering are along the Seine, into the poetic streets of St-Germain, or into the tangled lanes around the Bastille and Canal St-Martin. Strolling is a favorite Sunday pastime for locals—but you're on vacation, so you can be a flâneur any day of the week.
Eat Baguettes Like a Parisian
The Tour Eiffel might be the most famous symbol of Paris, but perhaps the true banner of France is the baguette, the long, caramel-color bread brandished at every meal. Locals take inordinate pride at finding the best baguette in the neighborhood. To find a worthy boulangerie—a bakery that specializes in bread, as opposed to a pâtisserie, specializing in pastries—look for a line outside on weekend mornings. Three faves in Paris are Arnaud Delmontel (39 rue des Martys, 9e 01–48–78–29–33), Jean-Pierre Cohier (270 rue du Faubourg St-Honoré, 8e 01–42–27–45–26), and Boulanger de Monge (123 rue Monge, 5e 01–43–37–54–20). True Parisians know that all baguettes are not created equal and will order one bien cuit (well-done) to get the crispiest of the litter. Also look for places labeled boulangerie and artisan to ensure that you're getting the real thing and not a less-tasty industrial version. (If you see little raised dots on the underside of a baguette, that means it was made by a machine, not by hand.) As you're leaving the bakery, do as many Parisians do—nibble the end of the crust to taste the bread while it's still warm.
Eat Pastries Like a Parisian
High prices are making luxury all the more elusive in Paris, but there's one indulgence most people can still afford, at least occasionally—fine pastries. As you can see when you stop in at any of Paris's extraordinary pâtisseries (pastry shops), a wonderful array of French treats awaits. Tops on our list are the deliciously airy and intense macarons—nothing in common with the heavy American shredded-coconut macaroons you might be familiar with. Ladurée (16 rue Royale, 8e 01–42–60–21–79) claims to have invented these ganache-filled cookies, but two Left Bank pâtisseries also have particularly devoted fans of their macarons: the flavors at Gérard Mulot (76 rue de Seine, 6e 01–43–26–85–77) include pistachio, caramel, and terrific orange-cinnamon, and Pierre Hermé (72 rue Bonaparte, 6e 01–43–54–47–77) has exotic ones like white truffle and roasted slivers of hazelnuts. The classic opera pastry—almond cake layered with chocolate and coffee cream—can be found at Lenôtre (61 rue Lecourbe, 15e 01–42–73–20–97), but devotees also flock to the fine-food emporium Fauchon (26 pl. de la Madeleine, 8e 01–70–39–38–02). Another traditional pastry is the mont-blanc, a mini-mountain of chestnut puree capped with whipped cream, best rendered by Jean-Paul Hévin (3 rue Vavin, 6e 01–43–54–09–85). And those really in the know watch for anything from the Tokyo-born Sadaharu Aoki (35 rue Vaugirard, 6e 01–45–44–48–90); look for his green-tea madeleines and black-sesame éclairs.
Updated: 2014-07-07
News & Features
Trip Finder
Store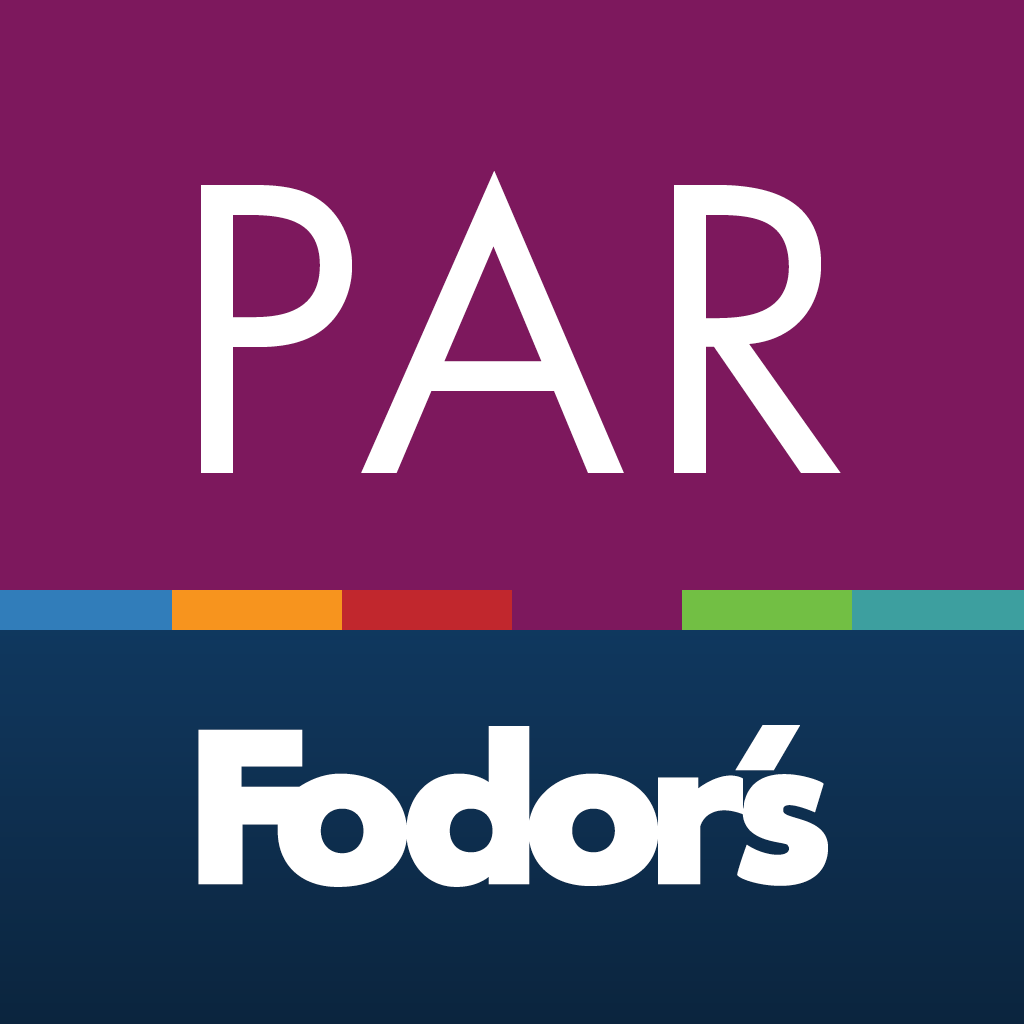 Travel Phrases
Learn French Phrases before or while you're on the go!
Learn More
Travel Deals