PHOTO:
Artdirection | Dreamstime.com
From the Lorraine Motel to a diner frequented by Dr. King, these are the best places to explore the history of the civil rights movement in Memphis.
Music fans flock to Memphis to immerse themselves in the blues bars of Beale Street and to chase the ghost of Elvis in Graceland. But there's another King indelibly linked to the city.
The assassination of Dr. Martin Luther King Jr. on April 4, 1968—as he stood on his balcony at the Lorraine Motel—shocked the world and put the city on the civil rights map in the most tragic circumstances. Memphis has embraced its historical role, turning the motel into the National Civil Rights Museum and highlighting important sites around the city.
As the 50th anniversary of Dr. King's death approaches, here's where to explore his legacy and the history of civil rights in the city.
Slave Haven Underground Railroad Museum
Keep your wits about you when visiting this fascinating little museum. Its director, Elaine Lee Turner, is one of Memphis' most notorious criminals—and proud of it. Turner and her six sisters racked up 17 arrests for taking part in sit-ins and freedom marches against segregation and racial oppression, making them the most arrested family in the city's history.
The museum occupies the Burkle Estate, once part of the Underground Railroad, the secret network that helped people escape slavery. Exhibits include inventories of "slaves for sale" and advertisements riddled with racial stereotyping. The dank basement, reached via a steep ladder, harbored men and women for hours–sometimes days–until the signal came that it was safe to flee.
National Civil Rights Museum
Nearly 50 years since Dr. King's death, gazing into the room where he spent his final hours has a profound effect on people. Room 306 of the Lorraine Motel, now the National Civil Rights Museum, has been painstakingly recreated as it looked in April 1968, from the peach-colored sheets to the glass of milk on the bedside table.
It's a poignant finale to the museum's sweep through civil rights history, from contextual exhibits on slavery and Jim Crow segregation laws to the Selma marches and atrocities such as the murder of 14-year-old Emmett Till.
INSIDER TIP
Allow extra time to tour the Legacy Building, the former boarding house where James Earl Ray allegedly fired the shot that killed Dr. King. It looks at the ensuing investigation while examining how lessons of the period can be applied today.
Continue Reading Article After Our Video
Recommended Fodor's Video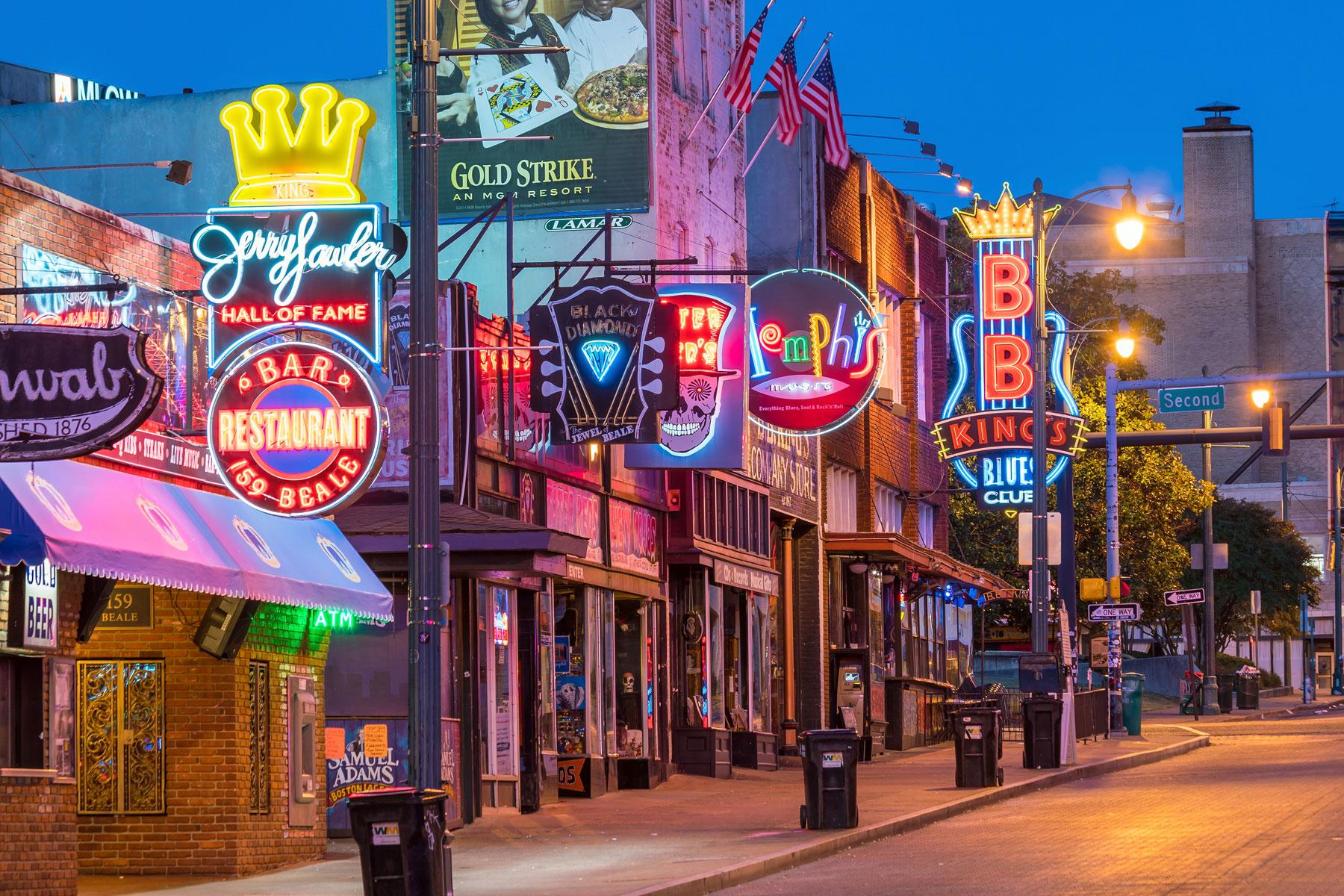 It would be easy to stumble past this unassuming gallery on Beale Street, blinded by the neon lights of blues bars. But it's well worth seeking out for intimate portraits of the civil rights movement, depicting key moments and the activists who risked their lives for freedom.
Photojournalist Ernest Withers chronicled historic events including the Montgomery Bus Boycott and the Memphis sanitation workers' strike, where protestors held placards emblazoned with the iconic "I Am a Man" slogan. The collection also includes rare, off-duty images of a hero—Dr. King was a personal friend of Withers.
The 1976 publication of Roots, which traces generations of an African American family of rebel slave Kunta Kinte, spawned two TV adaptations and is widely credited with bringing slavery back into the literary conversation.
Just outside the city, author Alex Haley's childhood home is now a museum dedicated to African American history, with a documentary film about the book and a replica model of a slave ship.
PHOTO:
Clewisleake | Dreamstime.com
Stax Museum of American Soul Music
Music, from the gospel sung in churches to rousing anthems sung during marches, was fuel and nourishment for those who fought for civil rights. It was also, in many cases, a powerful unifier.
Stax Recording Studios launched the careers of Otis Redding and Isaac Hayes. The museum immerses visitors in the studio's history and artists with listening booths and video clips. Don't miss Hayes' gold-plated Cadillac, whose fur-lined interior houses a TV and fridge.
This recording studio launched another King to stardom—Elvis had his big break here. Mr. Presley's gyrating hips and quivering lip dominate the fun tour, of which a highlight (or source of terror, depending on your perspective) is the chance to grab his microphone and perform to the crowd.
But there's another story here. Owner Sam Phillips was one of the first producers to hire African American artists, including B.B. King and Rufus Thomas. In giving blues and gospel musicians a voice alongside country crooners, he helped to break down barriers and form a newly-coined genre, rock 'n' roll.
Historic First Baptist Beale
Every brick and pew of this church edging Memphis' buzzing entertainment district should inspire hope in visitors. The imposing structure was built by—and for—people freed from slavery following the Civil War. It continues to be a beacon against racism.
In the 1890s, Ida B. Wells turned the basement into a makeshift publishing house, producing one of the first newspapers for an African-American audience. Like many churches in the south, it became a meeting place for civil rights leaders and activists during the 1950s and '60s.
W.C. Handy died in 1958, just as the civil rights movement was gathering momentum. But the musician was blazing trails for black artists and business people from the early 19th century.
Nicknamed the "Father of the Blues", Handy took a localized musical genre to a national audience with hits like Beale Street Blues—composed after he moved from Florence, Alabama to play the strip's famed music clubs. His tiny shotgun home on Beale Street is stuffed with personal artifacts and framed copies of his compositions.
INSIDER TIP
A block away, Handy Park–named after the musician–hosts free concerts in summer.
PHOTO:
Clewisleake | Dreamstime.com
This striking copper and glass performing arts venue is dedicated to supporting African American playwrights and actors, with an attached school and internship program. Marking 50 years since Dr. King's death, the theater's 2018 program includes the jazz-fueled musical Selma, focused on the march across the Alabama city's Edmund Pettus Bridge.
Diners at this soul food spot get a generous helping of history along with their fried chicken and turnip greens. They're following in the food-steps of Dr. King, who broke cornbread and discussed strategy with fellow civil rights activists. He often rounded out his meal with a wedge of lemon meringue pie, according to stories.
Located just around the corner from the Stax Museum, it was also a fave lunch spot for Aretha Franklin, B.B. King, and The Staple Singers.