Shakespeare Pub
Europe is Europe—there's no replacement for the history, culture, or tradition found around every corner of every country. But if budget, timing, or travel restrictions keep you from crossing the Big Pond and living out your European adventure fantasies, might we suggest a trip to San Diego? You heard right: San Diego. Did you want to spend time in an authentic English Pub or enjoy a gondola ride with your loved one? What about learning how to bullfight or Flamenco dance? You can find it all in this city by the sea.
Luckydog1 | Dreamstime.com
Balboa Park
You'll feel like royalty in Balboa Park's Alcazar Garden as you rest on the benches by the exquisitely tiled fountains—the garden's highlight—and it's no wonder: the garden's landscaping was inspired by the gardens surrounding the Alcazar Castle in Seville, Spain. The garden is open year-round, allowing for a seasonally shifting color palette. The flowerbeds, for example, are ever-changing horticultural exhibits featuring more than 7,000 annuals for a nearly perpetual bloom.
PLAN YOUR TRIP: Visit Fodor's Guide to San Diego
Ricardolopez | Dreamstime.com
Bullfight School
California Academy of Tauromaquia opened in 1997 as the first bullfighting school in the United States. Year-round, the school offers a weeklong (Tuesday through Saturday) course in San Diego that finishes with a trip to a working bull ranch in northern Baja California. An intensive six-day course that starts in San Diego before moving to the bull ranch in Baja on Saturday takes place once or twice monthly year-round. A weekend intensive course in central Mexico and one or two annual field trips to Spain are also part of the syllabus.
PLAN YOUR TRIP: Visit Fodor's Guide to San Diego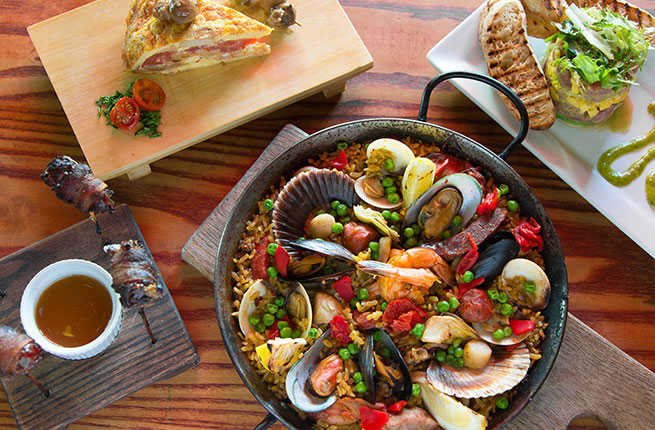 Cafe Sevilla
The Gaslamp Quarter
For more than two decades, Cafe Sevilla and the Sevilla Nightclub have brought a Latin flavor to the Gaslamp Quarter through a mix of contemporary and traditional Spanish and Latin American music. Get fueled up at the tapas bar before venturing downstairs for dancing. Salsa lessons during the week provide an especially memorable experience.
PLAN YOUR TRIP: Visit Fodor's Guide to San Diego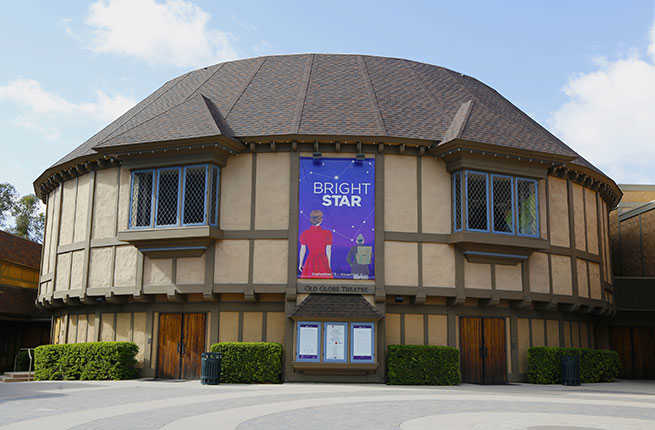 Zhukovsky | Dreamstime.com
Old Globe Theatre
This complex, comprising the Sheryl and Harvey White Theatre, the Lowell Davies Festival Theatre, and the Old Globe Theatre, offers some of the finest theatrical productions in Southern California. Theater classics such as The Full Monty and Dirty Rotten Scoundrels, both of which went on to Broadway, premiered on these famed stages. The Old Globe presents the family-friendly How the Grinch Stole Christmas around the holidays, as well as a renowned summer Shakespeare Festival with three to four plays in repertory.
PLAN YOUR TRIP: Visit Fodor's Guide to San Diego
Irina88w | Dreamstime.com
Marston House Museum & Gardens
George W. Marston (1850–1946), a San Diego pioneer and philanthropist who financed the architectural landscaping of Balboa Park—among his myriad other San Diego civic projects—lived in Marston House Museum & Gardens, a 16-room home at the northwest edge of the park. Designed in 1905 by San Diego architects Irving Gill and William Hebbard, it's a classic example of the American Arts and Crafts style, which emphasizes simplicity and functionality of form. On the 5-acre grounds is a lovely English Romantic garden as interpreted in California. The house may only be visited by guided tour. Call for information about specialty tours of the gardens, historic 7th Ave., and the Bankers Hill neighborhood.
PLAN YOUR TRIP: Visit Fodor's Guide to San Diego
Shakespeare Pub
Shakespeare Pub & Grille
This Mission Hills hangout captures all the warmth and camaraderie of a traditional British pub—except here you can enjoy consistently sunny weather on the sprawling patio. The bar hands pour from a long list of imported ales and stouts, and the early hours for big matches make this the place to watch soccer. A traditional pub menu contains favorites like bangers and mash, steak and kidney pie, and a traditional Sunday roast.
PLAN YOUR TRIP: Visit Fodor's Guide to San Diego
Little Italy Mercato
Little Italy Mercato is one of the largest and liveliest markets in San Diego. Enjoy a panino or Italian pastry as you stroll the aisles shopping for handcrafted gifts, cheese, nuts, Mexican candy, and olive oil. Date St. (between India and Columbia Sts.),Sat. 8–2.
PLAN YOUR TRIP: Visit Fodor's Guide to San Diego
Ride in a Gondola
You don't have to travel to Venice to be serenaded by a gondolier. The Gondola Company features authentic Venetian gondola rides that depart daily from the picturesque Coronado Cays. 503 Grand Caribe Causeway; . From $95 for 2 people.
PLAN YOUR TRIP: Visit Fodor's Guide to San Diego
Kongomonkey | Dreamstime.com
Japanese Friendship Garden
Since we're being so international, why not throw in a side trip to Japan to visit the Japanese Friendship Garden? A koi pond with a cascading waterfall, a cherry tree grove, and the serene Inamori tea pavilion are highlights of the park's authentic Japanese garden, designed to inspire contemplation and evoke tranquility. You can wander the various peaceful paths spread over 12 acres, and meditate in the traditional stone and Zen garden.