Fodor's Expert Review

Freehand Los Angeles

416 W. 8th St., Los Angeles, California 90014, USA See on Map
Despite being smack-dab in the middle of what was once a forgotten block of Downtown LA, you'll swear you're in Laurel Canyon circa 1967 as soon as you step foot into the Freehand. Not only is the property decorated with a beautiful smattering of rustic earth tones and retro-chic mid-century modernism, but it holds the same overall calm, unpretentious vibe of a canyon hideaway. All of which is pretty damn impressive considering the Sydell Group-owned hotel was recently converted from an abandoned office building that once upon a time housed the publishing operation of Tarzan-creator Edgar Rice Burroughs.
YOU SHOULD KNOW The Freehand is part hotel, part hostel. There are 167 private rooms and 59 shared. But don't fret! Even the shared rooms are gorgeously designed, and cheap to boot.
room
Though the retro-earthy feel continues in the rooms (they're decorated with beautiful '60s-inspired paintings and tapestries), a touch of even-further-yesteryear Los Angeles bursts through. Large windows, some outfitted with original slat blinds, remind you of what this building once was in 1924 and frame an incredible view of Downtown's ever-changing landscape. DTLA's the Last Bookstore, which is certainly one of the best booksellers this side of the Mississippi, supplies a selection of reading material, some of which highlights Downtown itself (think John Fante) or reminds you that these halls were once roamed by Burroughs (now's your chance to finally read John Carter of Mars).
YOU SHOULD KNOW Even if you don't have a view of the city, you'll still have a gorgeous view. Local art collective CYRCLE painted a mural on the cinder-block wall that dominates the eye-line of south-facing rooms.
bathroom
If you've ever been in the bathroom of a Los Angeles house that was built in the first half of the last century, you'll instantly have a Remembrance-of-Things-Past moment when you wander into these W/Cs. The tiling is vintage LA and it's glorious.
lobby
Walk underneath the giant red Freehand logo and be welcomed into this chic Roman & Williams-designed urban escape. It's easy to relax here where you can partake at either Rudolph's Bar & Tea for some of the most impressive boozey concoctions in the city, or Cafe Integral for a cup of Nicaraguan joe.
dining
Way back long ago, the space housing The Exchange restaurant was the original Owl Drug Store. Need proof? Look down at the mosaic tiles on the floor — they're original — and you'll see a whole lot of owls. Today it's Chef Alex Chang's Israeli-cuisine concept and it's stunning. Dishes are meant to be shared and diners should consider a couple of options from the Salatim, or cold menu (the Avocado and Pate are both good choices), and a couple from the Plates section (the Sweet Potato is surprisingly excellent).
Definitely try the hummus – in a city obsessed with hummus, this one is the best. Go on, find a better one. We dare you.
drinking
The ampersand in Rudolph's Bar & Tea is not to suggest that this is a place for either libations or Earl Gray, it is to instruct you that you will be drinking both. At the same time. And it's amazing. These tea-infused drinks, some of which are served from a kettle and are meant for two to four people, are some of the most happy-making you'll have.
Don't order up a standard cocktail (gin & tonic, Jack & Coke). You'll seriously be missing out on their drinks menu.
LOCATION
Getting Around
Four blocks away, at 7th and Flower Streets, you can jump on the metro. The Blue, Red, Purple, and Expo lines all run through here. Uber and Lyft are never more than six-minutes away (max). Plus, you're in Downtown — you can walk. But, do be mindful, Skid Row isn't too far away and it's easy to wander onto a block you may wish to avoid.
Restaurants
Some of the best restaurants in DTLA are all on the same stretch of 7th Street, between Olive and Grand. For Southeast Asian with a twist, try Little Sister (3-minute walk); for tacos with a twist, try B.S. Taqueria (3-minute walk); for Italian without a twist — but it's excellent nonetheless — try Bottega Louie (3-minute walk).
Bars
There's no reason to drink anywhere but Rudolph's if you want the perfect cocktail, but should you insist on venturing afield, go across the street to the Golden Gopher (15-second walk) for well-priced well drinks. Those looking for beer and wine, should look no further than across the street at Ham & Eggs Tavern (15-second walk). It's easy to get drunk on this block.
WHY WE LIKE IT
From the decor to the drinks, from the vibe to the food, the Freehand nails it. Plus, you honestly cannot find a better value as a solo traveler than to try out one of the shared rooms. We're nuts about this hotel.
People also liked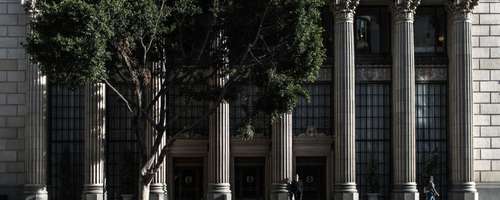 dining
design
with a pool
best for nightlife
best service
$$$ | 649 S Olive St.
Close your eyes and imagine an Italian-themed hotel. You're prob... Read More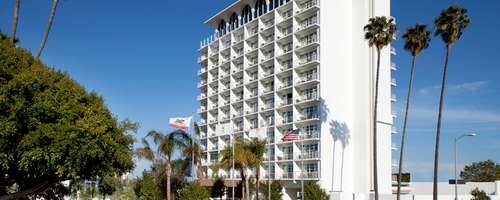 $$$ | 1224 Beverwil Dr.
An Italian getaway in the middle of Los Angeles, Mr. C Beverly Hills o... Read More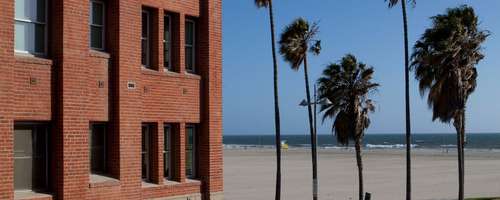 $$
There's nothing quite like the sights, sounds, smells, and taste... Read More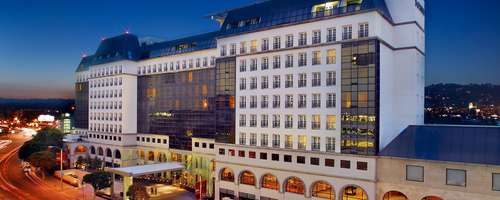 $$$
Combining French sensibilities with Hollywood glamour, the Sofitel is... Read More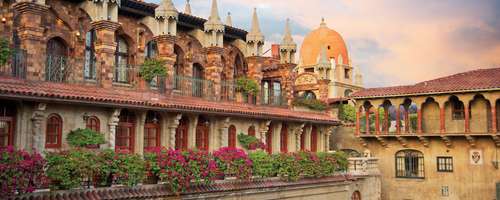 $$$
The best things in life come with a wait. In the Mission Inn's c... Read More
$$$
You'd be excused to think that this Century City hotel is used s... Read More