Aruba Tourism Authority
If you haven't been to Aruba lately you might not recognize Oranjestad. The small city has been refreshed and rejuvenated with both locals and visitors in mind, and there are more innovative improvements to come.—Susan Campbell
Aruba Tourism Authority
Linear Park
Aruba is creating the longest linear park in the Caribbean to provide a smooth paved trail ideal for walking, jogging, biking, and sightseeing. The trail begins at the airport and stretches along the sea to downtown Oranjestad with plenty of resting spots, refreshment stands, and dining options along the way. Catch a stellar sunset at Surfside Beach and try out the new public workout equipment or take a dip in the sea along the trail. The main park plaza has also become a popular outdoor venue for events like marathons, yoga, and cultural festivals.
PLAN YOUR TRIP with Fodor's Oranjestad Guide
Donaldford | Dreamstime.com
Market
Located beside the downtown bus terminal, the new local market has grown to become a visitor favorite. With 40 buzzing stalls—all with permanent coverings to shield them from the elements—it's an ideal spot to find locally made items and affordable Aruban souvenirs. The owners entice local creators to showcase their wares there, so you'll find unique items like sand art, wood carvings, oil paintings, seashell jewelry, and all manner of cool handmade keepsakes. You'll also find excellent local fare on site, including BBQ and fresh fruit shakes, and there's free parking as well.
PLAN YOUR TRIP with Fodor's Oranjestad Guide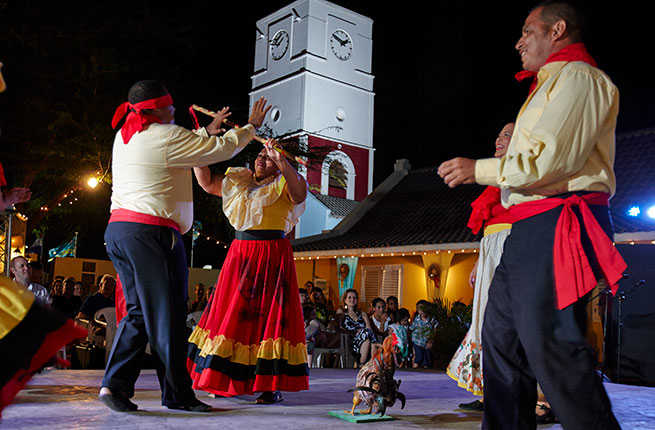 Aruba Tourism Authority
Bon Bini Festival
Beyond the Bon Bini Festival held every Tuesday showcasing local food, music, and dance at Fort Zoutman, Oranjestad is seeing all kinds of new events popping up throughout the year. There are many spinoffs, from the annual music festivals to arts and crafts fairs, and Queen Wilhelmina Park on the marina often has free entertainment like the new "Crazy Wednesdays," where the Renaissance sponsors a new show every week. There are often live bands at the many dining spots and new events like "Eat Local Restaurant Week" and street food festivals are also bringing more life to downtown.
PLAN YOUR TRIP with Fodor's Oranjestad Guide
Aruba Tourism Authority
Plaza Daniel Leo
The downtown grid is also punctuated with many new outdoor plazas. These were designed to be the lungs of the little city and ideal spots for resting, replete with fountains and benches. Enjoy people watching in busy Plaza Daniel Leo or enjoy Plaza Torismo's wide-open spaces at Linear Park. There's also a new Plaza at Parden Baai where the trolley begins, and at Plaza Nicky you can sample Aruba's only locally roasted java at Coffee Break Aruba.
PLAN YOUR TRIP with Fodor's Oranjestad Guide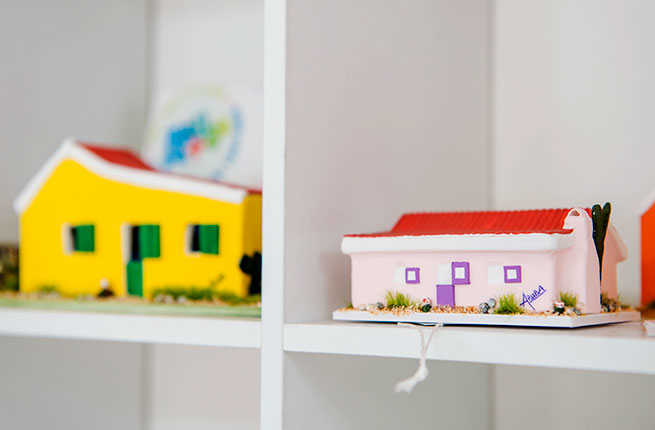 Aruba Tourism Authority
Arts
Aruba has a vibrant art scene, and now at Cas di Cultura you'll find the island's first permanent display of Aruban art sponsored by UNOCA. The new downtown Cosecha building is another permanent home where Aruban artists and crafters can display and sell their work. There are also many cool new outdoor sculptures scattered about downtown, including the "Blue Horse" series, a tribute to the island's past importance as a horse-trading port. And visit Korteweg's Facebook page to see when their outdoor pop-up art exhibits will magically transform an entire street into a cultural happening.
PLAN YOUR TRIP with Fodor's Oranjestad Guide
Aruba Tourism Authority
Trolley
Now there's a fun new way to explore the newly refreshed streets and attractions of Oranjestad, and better yet—it's free. Aruba's eco-friendly battery-powered trolleys loop the downtown region and offer hop-on/hop-off access from nine stops beginning at the cruise terminal. Two cars are double-decker for great views, and both have shaded seating options. The trolleys move slowly on dedicated tracks and all cars are wheelchair accessible. Aruba is the only island in the Caribbean with this cool mode of transportation.
PLAN YOUR TRIP with Fodor's Oranjestad Guide
Aruba Tourism Authority
Dining
Aruba has more than 200 fine-dining spots covering a vast range of cuisines, and many of them are located in Oranjestad.  The Renaissance Marketplace houses a variety of restaurants; new dining options there include Sea Salt for fresh fish and Sidebar for gourmet burgers and craft bourbon cocktails. And the new Wilhelmina Restaurant close by has been drawing crowds eager to try their avant-garde international menu. On Surfside Beach just down the linear park path, you'll also find West Deck for great local fusion fare and Barefoot for romantic sunset dinners on the sea.
PLAN YOUR TRIP with Fodor's Oranjestad Guide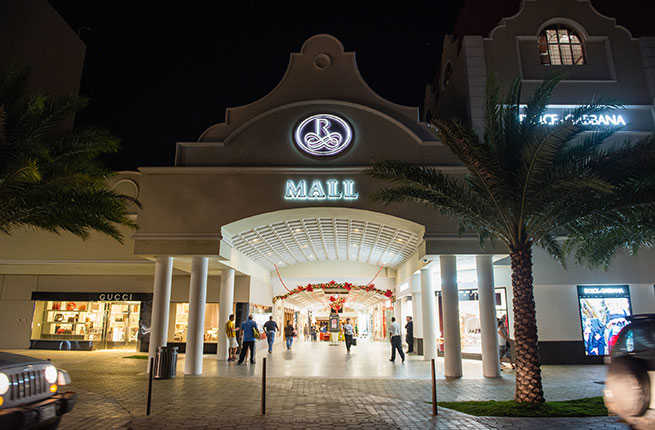 Aruba Tourism Authority
Shopping
Oranjestad has always been a hotbed for retail therapy seekers looking for upscale jewelry, gold, silver, diamonds, and Swiss watches or designer fashions at very good prices. But now the well-established family run businesses behind modern malls like the Renaissance are also benefitting from a new influx of foot and trolley traffic. Specialty stores are also moving into the new malls like Margarita Plaza, offering sportswear, baby items, footwear, and duty-free cosmetics and perfumes.
PLAN YOUR TRIP with Fodor's Oranjestad Guide
Aruba Tourism Authority
Main Street
Oranjestad's original "Main Street" was once Caya G. F Betico Croes, directly behind the Renaissance Marina hotel, but over time the neighborhood became badly neglected and business slowed down because visitors—especially cruise ship passengers—preferred to stick close to the marina's L.G. Smith Blvd., where the souvenir market stalls are set up. But now, the old main street has rebounded thanks to the new trolley, and the newly completed palm tree-lined pedestrian-only portion of the street.
PLAN YOUR TRIP with Fodor's Oranjestad Guide