With snowy mountains, expansive deserts, glittering cities, and pristine beaches, India is one of the world's most beautiful countries. And if it's not already on your bucket list, it should be. If you're thinking of planning a trip to India, here are a few things to know to make sure your trip goes as smoothly as possible.—Teddy Minford
Shutterstock
Pack Light (Especially When You're Sightseeing)
India is a country with many climates, but it's mostly hot. Pack breezy, loose clothing that covers your arms and legs, especially for days you plan to visit temples or other religious sites. If you are even remotely interested in shopping, leave half of your suitcase empty. One visit to a market will have you wishing you brought another suitcase just to take home spices, textiles, clothing, and home decor.
When you're out sightseeing, wear sunscreen and a brimmed hat and pack only your camera, phone, wallet, passport, and a small bottle of water. Even regular items like cosmetics, cigarettes, food, and pens are considered contraband at most tourist sights and if you bring them, you'll have to throw them out. If you carry a bag, you'll have to wait in a long line to have it scanned and searched. Security is taken seriously here.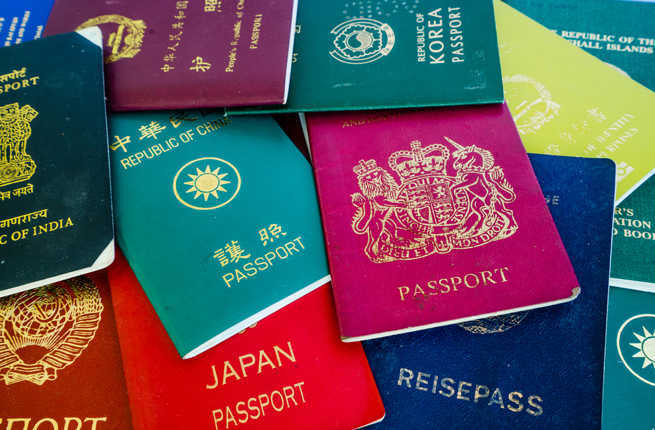 Shutterstock
Make Sure Your Passport Is in Order (and Bring It Everywhere)
Applying for an Electronic Tourist Visa is easy. Visitors to India need at least two empty pages in their passport and passports need to be valid for at least six months from the date of arrival. Double check before you leave, or you might be turned around at customs and sent back to the U.S. Almost every major tourist attraction requires you to show your passport to enter, so don't leave it in the hotel safe.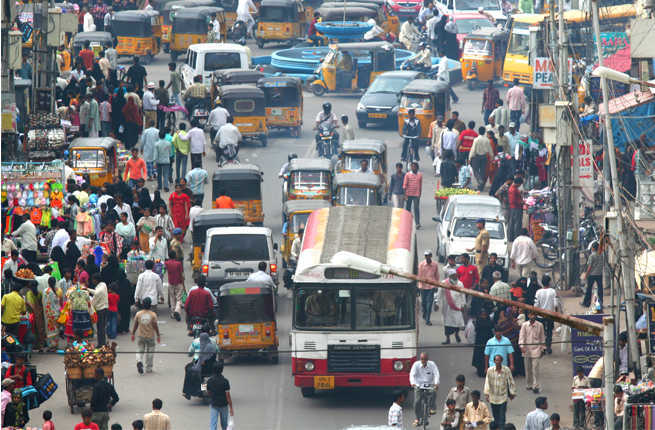 Shutterstock
Getting Around Can Be Tricky
Most visitors to India will want to see more than just the city they fly into. Yes, Mumbai and Delhi both make a great introduction to the country, but there's so much more to see. Train travel can be romantic, but be prepared for a chaotic scene at the train station. Traffic within cities can be extreme during rush hour, and it can sometimes take hours to get from one end of the city to the other. Domestic flights within India are easy and inexpensive and the best way to travel if you want to pack as many destinations as possible into your trip. Just like in the U.S., airport security can be hectic, especially at larger airports. There are different lines for men and women, since men are put through a metal detector and women (regardless of what you're wearing) are taken into a curtained booth for a pat down. Just make sure to arrive early and go with the flow. Always try to arrange airport transfers in advance through your hotel, especially on your first night in India.
Insider Tip: If the idea of getting around India is daunting, don't try to do it all on your own. Luxury travel companies like Abercrombie and Kent offer group trips with set itineraries or custom itineraries for more creative travel. They'll take care of all airport transfers and boarding passes, so you can focus on exploring a new country.
Teddy Minford
Yes, the Pollution, Traffic, and Overpopulation Are Bad
But it's not any worse than New York or L.A. Try to avoid Delhi between November and February when smog levels are dangerously high. Once you're off the beaten tourist track in places like the Himalayas, you'll find a calm, clean, and peaceful side of India.
Teddy Minford
The Food Is So Good You'll Never Be Able to Enjoy Your Local Indian Restaurant Again
Discovering the flavors of India is a bit like bringing your taste buds into the fourth dimension. You think you've had curry before, but you've never had curry like this. Each of India's 29 states has multiple cuisines and complex flavors with ingredients that don't even exist in America. In the north, you'll find rich meaty stews, and in the south, you'll find spicy vegetarian curries.
While there are some ingredients and flavors that are a signature in dishes across the country, the spices and cooking methods vary from region to region. Dishes you think you've had before (and many you've never even heard of) will be totally unrecognizable (in a good way) from their bland American counterparts. After a week or two of spicy Kerala fish stew and rich saag paneer, you won't be able to enjoy Indian food back home.
Shutterstock
Speaking of Food, You Will Probably Get Sick
But it's avoidable. Almost every Western traveler to India experiences some kind of digestion discomfort (colloquially known as "Delhi Belly") ranging from mild diarrhea to the kind of sick where it's coming out of both ends and you need medical attention. Before your trip, head to your local health food store to stock up on Grapefruit Seed Extract (GSE) and other immune-boosting vitamins. Once you're in India, hold fast to the "peel it, cook it, or leave it" rule when it comes to fresh fruit and vegetables (except in 5-star hotels) and don't drink any coffee or tea at local shops.
Shopkeepers and locals will inevitably invite you for a cup of tea or a meal, but just politely decline. All meals should be eaten at restaurants and hotels, but if you're a serious street food fanatic, stick to fried foods cooked in boiling hot oil right before your eyes. And maybe save any reckless eating for the end of your trip so you can be sick on the plane home instead of missing a day or two of sightseeing. It's a good idea to pack charcoal, Immodium, and possibly even a Cipro prescription just in case things get really serious.
Insider Tip: Contrary to popular belief, real toilets are easy to find. Yes, the squat-over-a-hole-in-the-ground toilets are prevalent, but most public restrooms in airports, rest stops, restaurants, and tourist attractions will have both options.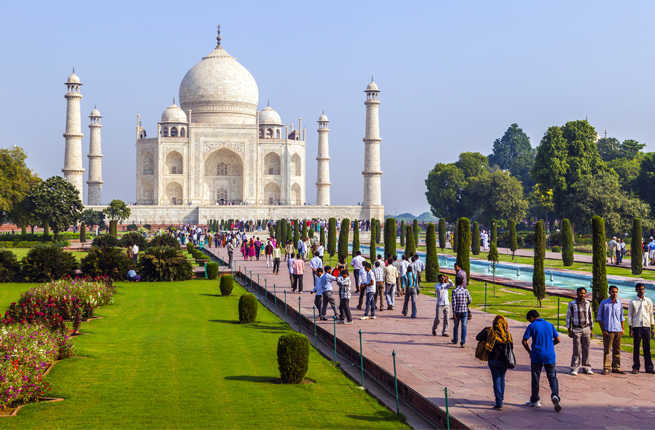 Shutterstock
Don't Feel Like You Have to Visit the Taj Mahal
It's hard to get to, it's in a less-than-charming town, and it's crowded. Not to mention that tickets are tricky to purchase and hotels are at a premium. If this isn't at the top of your bucket list, feel free to skip it on your first trip to India. If it is at the top of your bucket list, you can visit the Taj in one very long and exhausting day trip from Delhi, or you can spend the night in Agra for a chance to visit at sunrise and sunset.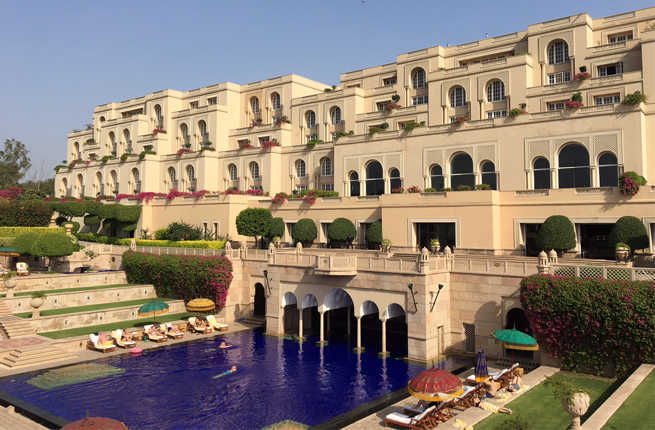 Teddy Minford
Luxury Here Is Worth Every Penny
If you can afford it, India offers some of the world's best luxury travel experiences. However, you don't have to be royalty to travel well. A basic (but luxurious) room in a 5-star hotel in a city (like the Oberoi Mumbai) costs under $200 in some cases. Iconic palace resorts like the Oberoi Rajvilas and Taj Lake Palace are a bit more expensive, but the setting, service, and food are unparalleled anywhere else on earth. In Agra, the Oberoi Amarvilas is a comfortable oasis after a hectic day touring the Taj Mahal. If you're mixing high-end hotels with low- to mid-range hotels, make sure to save the luxe places for the end of your stay (and splurge for a spa treatment too).
Shutterstock
But You Will Be Faced With Abject Poverty
Visiting India can be heartbreaking. In cities and tourist sites, you'll see people (even young children) asking for money. If you do decide to give, be discreet about it. If not, be polite but firm, otherwise you may feel harassed. If you'd like to help, seek out an established charity to donate to or consider helping out with service-oriented travel for part of your trip.
Teddy Minford
Don't Be Intimidated
If it's your first time, don't try to see everything. India is like nowhere else on earth and with a little bit of planning and flexibility, you'll be able to plan a fantastic trip.
PLAN YOUR TRIP with Fodor's India Guide