Aprescindere | Dreamstime.com
There may be no better place to travel for romance than Europe. Whether you're relaxing at a spa on the shores of Lake Como or strolling through Salzburg's cobblestone streets hand-in-hand, the slower pace of life on the Continent is deliciously conducive to couples time. These are the best spots for a romantic getaway in Europe.
Artjazz | Dreamstime.com
As you head toward Reims, the landscape loosens and undulates, and the hills tantalize with French vineyards that—thanks tola méthode champenoise—produce the world's antidote to gloom. Sample some bubbly, see the vineyards, and visit the cavernous chalk cellars where bottles are stored by the million. There's more to do than just drink: Hiking on one of Champagne's fabulous, forested sentiers de Grandes Randonnées can be an intoxicating outdoor activity, and no fewer than 10 Gothic cathedrals dot the region—don't miss the biggest (Amiens) or the tallest (neighboring Beauvais).
PLAN YOUR TRIP: Visit Fodor's Champagne Country Guide
Zerbor | Dreamstime.com
If you're after palatial villas, rose-laden belvederes, hanging wisteria and bougainvillea, lanterns casting a glow over lakeshore restaurants, and majestic Alpine vistas, then Lake Como is for you. Though summer crowds threaten to diminish the lake's dreamy mystery and slightly faded old-money gentility, the allure of this spectacular place endures. Como remains a consummate pairing of natural and man-made beauty. The villa gardens, like so many in Italy, are a union of two landscape traditions: that of Renaissance Italy, which values order, and that of Victorian England, which strives to create the illusion of natural wildness. Such gardens are often framed by vast areas of picturesque farmland—fruit trees, olive groves, and vineyards.
PLAN YOUR TRIP: Visit Fodor's Lake Como Guide
Olgacov | Dreamstime.com
Venice is a city unlike any other. No matter how often you've seen it in photos and films, the real thing is more dreamlike than you could imagine. With canals where streets should be, water shimmers everywhere. The fabulous palaces and churches reflect centuries of history in what was a wealthy trading center between Europe and the Orient. Getting lost in the narrow alleyways is a quintessential part of exploring Venice, but at some point you'll almost surely end up in Piazza San Marco, where tourists and locals congregate for a coffee or an aperitif.
PLAN YOUR TRIP: Visit Fodor's Venice Guide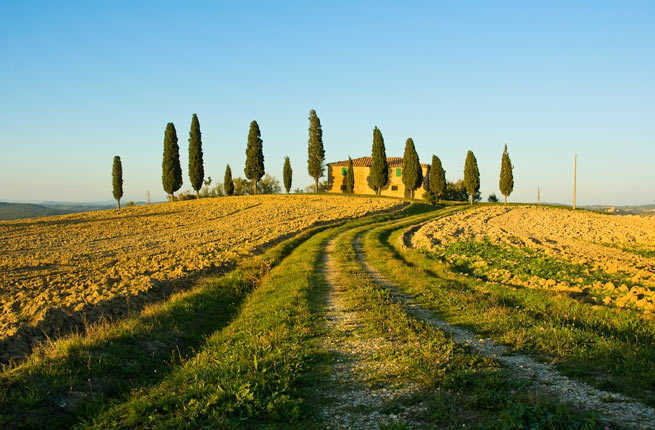 javarman / Shutterstock
Tuscany conjures images of superb Renaissance art and landscapes famous for rolling hills, olive groves, and cypress trees. The many pleasures of Tuscany include tasting wine in Chianti and simply relaxing in the piazzas of medieval towns. Whatever you do, the combination of great art, sumptuous countryside, and memorable food and wine makes a trip to this enchanting part of Italy unforgettable.
PLAN YOUR TRIP: Visit Fodor's Tuscany Guide
Paris is one of the most beautiful cities on earth, a truth easily appreciated on a stroll that could yield one stunning vista after another, from the epic Eiffel Tower to the regal Jardin des Tuileries to the petite cafés bursting onto the sidewalks. Beyond the city's visual appeal, the cultural riches of the French capital are unsurpassed. Whether you opt to explore the historic, fashion-conscious, bourgeois, or bohemian and arty sides of Paris, one thing is certain: the City of Light will always enthrall.
PLAN YOUR TRIP: Visit Fodor's Paris Guide
When the sun sets over the Arno and, as Mark Twain described it, "overwhelms Florence with tides of color that make all the sharp lines dim and faint and turn the solid city to a city of dreams," it's hard not to fall under the city's spell. For centuries it has captured the imaginations of travelers, who have come seeking rooms with views and phenomenal art. Florence's is a subtle beauty—its staid, unprepossessing palaces built in local stone are not showy, even though they are very large. They take on a certain magnificence whenday breaks and when the sun sets; their muted colors glow in this light.
PLAN YOUR TRIP: Visit Fodor's Florence Guide
Aprescindere | Dreamstime.com
One of the most gorgeous places on Earth, this corner of the Campania region tantalizes, almost beyond bearing, the visitor who can stay but a day or two. Poets and millionaires have long journeyed here to see and sense its legendary sights: perfect, precariously perched Positano; Amalfi, a shimmering medieval city; romantic mountain-high Ravello; and ancient Paestum, with its three legendary Greek temples. Today, the coast's scenic sorcery makes this a top destination, drawing visitors from all over the world, who agree with UNESCO's 1997 decision to make this a World Heritage Center. This entire area is also a honeymoon Shangri-la—it is arguably the most divinely sensual stretch of water, land, and habitation on Earth.
PLAN YOUR TRIP: Visit Fodor's Amalfi Coast Guide
Anibaltrejo | Dreamstime.com
After exploring the Altstadt's grand churches and squares, cross the river Salzach to take in the completely different atmosphere of the narrow, 16th-century Steingasse, where working people once lived, and shops, galleries, and clubs now beckon. Drive, bike, walk, or take the boat out to Schloss Hellbrunn, a Renaissance-inspired pleasure palace with trick fountains, a lush, green lawn perfect for picnics, and the gazebo that witnessed so much wooing inThe Sound of Music.
PLAN YOUR TRIP: Visit Fodor's Salzburg Guide
Marklg1973 | Dreamstime.com
Strategically located on the north bank of the Guadalquivir River, Córdoba was the Roman and Moorish capital of Spain, and its old quarter, clustered around its famous Mezquita, remains one of the country's grandest and yet most intimate examples of its Moorish heritage. Its artistic and historical treasures begin with the Mezquita-Catedral (mosque-cathedral), as it is generally called, and continue through the winding, whitewashed streets of the Judería (the medieval Jewish quarter); the jasmine-, geranium-, and orange-blossom-filled patios; the Renaissance palaces; and the two dozen churches, convents, and hermitages, built by Moorish artisans directly over former mosques.
PLAN YOUR TRIP: Visit Fodor's Córdoba Guide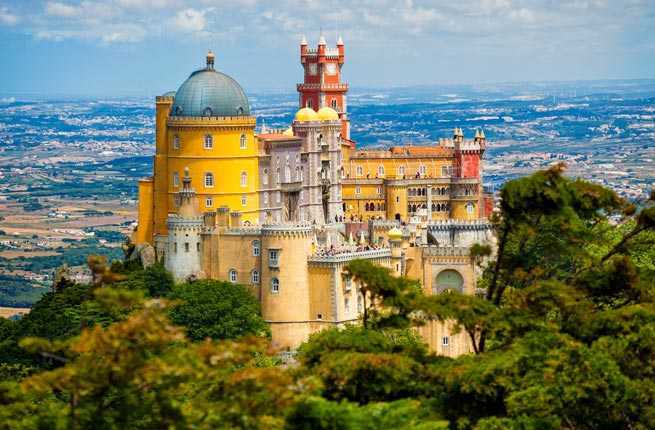 Jose Ignacio Soto / Shutterstock
Sintra's lush hills and valleys were once the summer residence of Portuguese kings and aristocrats, its late medieval palace the greatest expression of royal wealth and power. In the 18th and 19th centuries English travelers, poets, and writers—including an enthusiastic Lord Byron—were drawn by the area's beauty. The poet Robert Southey described Sintra as "the most blessed spot on the whole inhabitable globe."
PLAN YOUR TRIP: Visit Fodor's Sintra Guide
Undoubtedly the most extraordinary island in the Aegean, crescent-shaped Santorini remains a mandatory stop on the Cycladic tourist route—even if you must enjoy the sensational sunsets from Ia, the fascinating excavations, and the dazzling white towns with a million other travelers. Called Kállisti (the "Loveliest") as long ago as ancient times, the island has now reverted officially to its subsequent name of Thira, after the 9th-century-BC Dorian colonizer Thiras. The place is better known these days, however, as Santorini, a name derived from its patroness, St. Irene of Thessaloniki, the Byzantine empress who restored icons to Orthodoxy and died in 802.
PLAN YOUR TRIP: Visit Fodor's Santorini Guide
ZRyzner / Shutterstock
This sprawl of pebble beaches and zillion-dollar houses has always captivated sun lovers and socialites. Today's admirers know not to miss the Côte d'Azur's textbook points of interest: animated St-Tropez; the Belle Époque aura of Cannes; the towns made famous by Picasso—Antibes, Vallauris, Mougins; the urban charms of Nice; and a number of spots where the per-capita population of billionaires must be among the highest on the planet, including Cap d'Antibes and Villefranche-sur-Mer.
PLAN YOUR TRIP: Visit Fodor's French Riviera Guide
Pennapazza | Dreamstime.comProvence
Italy's vibrant capital lives in the present, but no other city on earth evokes its past so powerfully. For over 2,500 years, emperors, popes, artists, and common citizens have left their mark here. Archaeological remains from ancient Rome, art-stuffed churches, and the treasures of Vatican City vie for your attention, but Rome is also a wonderful place to practice the Italian-perfected il dolce far niente, the sweet art of idleness. Your most memorable experiences may include sitting at a caffè in the Campo de' Fiori or strolling in a beguiling piazza.
PLAN YOUR TRIP: Visit Fodor's Rome Guide
There are plenty of sights to see: great Roman ruins; the pristine Romanesque abbeys of Senanque and de Montmajour; weathered mas; the monolithic Papal Palace in old Avignon; the narrow streets in Arles immortalized on canvas by Van Gogh. Check out all these treasures but remember that highlights of any trip here are those hours spent dawdling at a sidewalk café, wandering aimlessly down narrow cobbled alleyways, and, after a three-hour lunch, taking a quick snooze in the cool shade of a 500-year-old olive tree. Allow yourself time to feel the rhythm of modern Provençal life, to listen to the pulsingcigales, smell the parfum of a tiny country path, and feel the night air on your skin.
PLAN YOUR TRIP: Visit Fodor's Provence Guide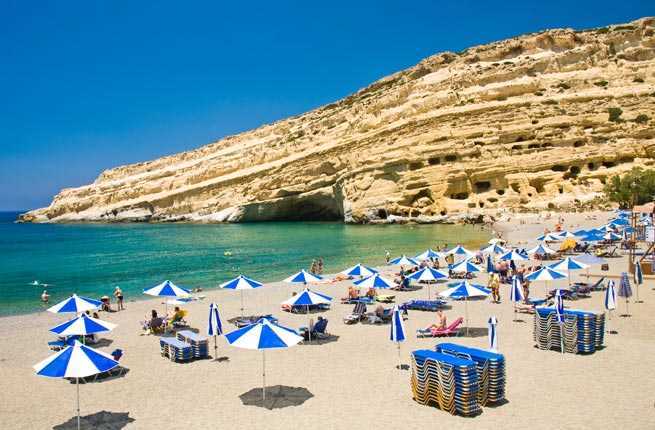 Tom Plesnik / Shutterstock
Crete welcomes outsiders who delight in its splendid beaches, charming Old Town quarters, and array of splendid landscapes. From every point of view travelers discover landscapes of amazing variety. Mountains, split with deep gorges and honeycombed with caves, rise in sheer walls from the sea. Snowcapped peaks loom behind sandy shorelines, vineyards, and olive groves. Miles of beaches, some with a wealth of amenities and others isolated and unspoiled, fringe the coast.
PLAN YOUR TRIP: Visit Fodor's Crete Guide