RIRFStock | Dreamstime.com
Manufactured thrills, whether they come via Hollywood effects or an excellent guide on a ghost tour, offer an eerily excellent way to get into the spirit of the fall season. But for more serious chills, there's something unshakably haunting about a place that's inherently scary. Here, our picks for places perfect for a visit (even year-round).—Blane Bachelor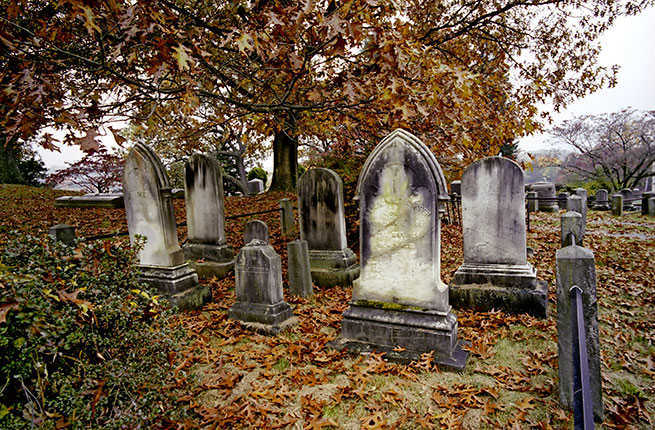 Xlh123 | Dreamstime.com
WHERE: New York
Author Washington Irving forever etched this small town into timeless folklore with his short storyThe Legend of Sleepy Hollow, the tale of lanky school master Ichabod Crane and his terrifying encounter with the Headless Horseman on a dark stretch of road one fateful night. Though Irving's story was originally published in 1820, the legend still resonates today, with activities and storytelling events throughout October guaranteed to send tingles down the spine. Fall, with chilly temperatures and pumpkins on every doorstep, sets a deliciously spooky scene for a visit. And if you're headed home late at night and happen to hear the sound of hooves, you might want to pick up your step.
PLAN YOUR TRIP: Visit Fodor's Hudson Valley Guide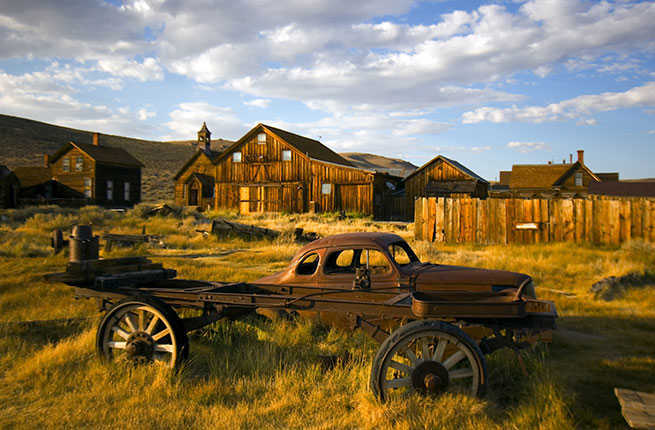 Sebcanuto | Dreamstime.com
WHERE: California
California is littered with boom-and-bust ghost towns from the Gold Rush, but Bodie, about 75 miles southeast of Lake Tahoe, stands out because it's so well-preserved. In 1876, gold was discovered nearby, and miners and a bevy of related businesses flooded the town. Just three years later, Bodie's population had exploded to about 10,000, spanning a couple of banks, newspapers, a red light district and, of course, a jail. But by the start of the 20th century, the town's fortune started to decline along with the gold, and by the 1940s, it was all but abandoned. Today, Bodie stands as a National Historic Landmark, retaining its Wild-West aura without a tacky tourist vibe. Some 100 structures still stand today, and the cemetery, with its time-worn headstones, is especially haunting.
PLAN YOUR TRIP: Visit Fodor's California Guide
RIRFStock | Dreamstime.com
WHERE: Louisiana
Pirate lore, a deeply ingrained voodoo culture, countless tales about its ghosts and spirits—New Orleans' eerie energy is palpable. Visitors who are passionate about the paranormal can take their pick of ghost tours, cemetery walks, and haunted pub crawls, as well as bed down at one of the city's haunted hotels. Three must-do stops: theVoodoo Museum, which provides a fascinating look at New Orleans voodoo culture; St. Louis Cemetery #1, a crumbling necropolis where voodoo queen Marie Laveau is buried (and whose spirit is believed to haunt the place); and Lafitte's Blacksmith Shop Bar, which dates back to around 1772, claims to be the oldest continuously operating bar in America, and boasts plenty of spirits of all kinds.
PLAN YOUR TRIP: Visit Fodor's New Orleans Guide
Brodogg1313 | Dreamstime.com
WHERE: Massachusetts
The location most often associated with the Salem Witch Trials in 1692, one of the most macabre events in American history, Salem is synonymous with spooky. During that reign of hysteria, 19 women were accused of witchcraft and hanged, and another five died in jail. Salem offers tours and events year-round that touch on the infamous trials, but October brings a slew of Halloween-themed events and festivals to town. Among them are a series of ghost stories at the Witch House, the home of the judge of the Salem witch trials, and a dramatic performance of the trials at the House of the Seven Gables, a colonial mansion.
PLAN YOUR TRIP: Visit Fodor's Salem Guide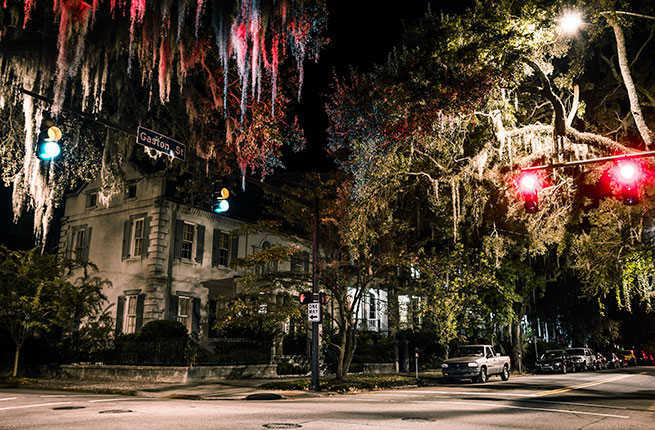 Appalachianviews | Dreamstime.com
WHERE: Georgia
Swathed in Spanish moss and steeped in history, this enchanting Southern belle is often described as the most haunted city in America, and deservedly so. The novel-turned-movie Midnight in the Garden of Good and Evil, a historical fiction about Savannah's quirky characters and their dark deeds, sparked an unprecedented boom in tourism, but the city's uniquely spooky vibe remains intact. Entire plazas are built on former graveyards, which many say contributes to a spiritual energy that thrums through the city. Ghost tours and haunted history walks offer excellent background on Savannah's spooky past, but a stroll through any of its picturesque squares or graveyards—don't miss Bonaventure Cemetery, on the banks of the Savannah River—is an easy way to slip into this city's spookier side.
PLAN YOUR TRIP: Visit Fodor's Savannah Guide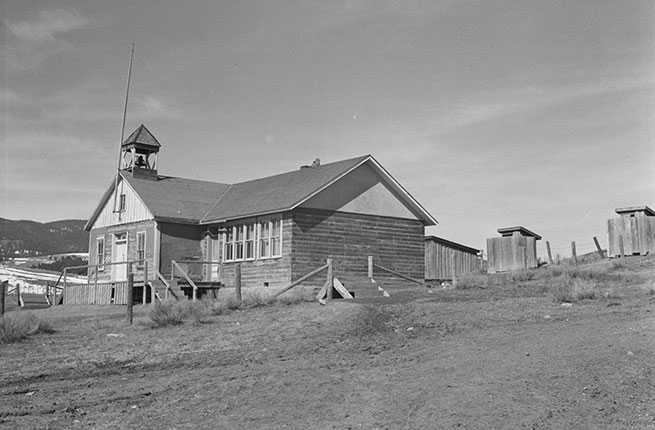 John Collier/U.S. Farm Security Administration//Library of Congress
WHERE: New Mexico
Named after the daughter of its founder, this all-but-abandoned former town tucked into the northeastern corner of the state boasted more than 7,000 residents at its height of its Gold Rush prosperity in 1870. But the excitement was tempered by the reign of Charles Kennedy, described as New Mexico's first serial killer, who may have killed up to 14 weary travelers after luring them in with the promise of food and accommodations at his inn. The woes of "E-Town," as it was known, continued with the collapse of the mining industry, and, in 1903, a fire. Today, all that's left is a small museum, a general store, some ruins of buildings, and a cemetery, all morose reminders of bygone eras.
PLAN YOUR TRIP: Visit Fodor's New Mexico Guide