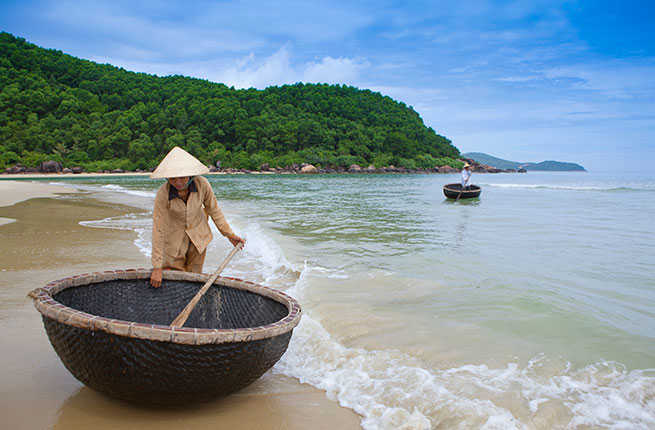 For most people, travel usually comes with a checklist of to-do's—museums to browse, landmarks to seek, restaurants to try. Ticking off all of those must-sees can have you whirling from sunrise to sunset. And while there's merit in traversing about town to "do it all," sometimes the best way to connect with the people, food, and culture of a destination is to take it easy. Why not test new ground with one of these slow travel experiences?—Katarina Kovacevic
Francesco Mencarelli
A Laidback Agriturismo Visit
WHERE: Umbria, Italy
Italy's Umbrian countryside is known as the nation's "green heart" and is popular for its lush rolling hills, foraged truffles, and local wine. The mother-daughter duo behind Il Fontanaro puts the region's finest delicacies quite literally at your fingertips with their hands-on cooking and olive oil classes. Spend a full day with the culinary masters inside their kitchen kneading pasta, slow-simmering farm-fresh tomato ragú, and whipping together their family recipe for tiramisu, then enjoy the fruits of your labor with an al fresco lunch topped with your fill of homemade vino.
PLAN YOUR TRIP: Visit Fodor's Umbria and The Marches Travel Guide
dvoevnore/Shutterstock
WHERE: Burgundy, France
Even the French would consider Burgundy the core of their traditional gourmet culture. A multi-day bike trip through the historic province with VBT is a totally immersive experience. Highlighting the bounty of Burgundy's farm-to-table ethos, the 10-day excursion takes you along scenic canals and through ancient vineyards with stops including a Michelin-starred dinner in Tournus and a visit to Dijon's bustling central market. Traveling with a local guide, you'll learn all about Burgundy's terroir and sample plenty of its quintessential meats, cheeses, wine, and liqueurs.
PLAN YOUR TRIP: Visit Fodor's Burgundy Travel Guide
Destination Geauga courtesy of Little Pond Graphics
WHERE: Middlefield, Ohio
These days, simplicity is truly a luxury. Ditch the modern pressures of a too-wired world and live tech-free—for a few hours, at least—in Ohio's Amish Country. Take a slow drive along winding back roads and stay a weekend to bask in the area's quaint and distinct offerings: A leisurely, home-cooked Amish family meal, shopping for handcrafted furniture, and fresh-from-the-tree maple syrup tastings in the spring or apple butter in the fall. Wineries and cheese houses are also a staple in this pocket of the U.S., which is home to the world's largest Amish settlement.
Belmond
WHERE: The Scottish Highlands
Onboard the Belmond Royal Scotsman luxury train, you can indulge in stress-relieving spa treatments between stopovers thanks to its new Bamford Haybarn Spa. Kick back for a facial reflexology session or hot stone massage and listen as the carriage chugs melodically through the Scottish Highlands, taking you and just 35 other rail-riders to and from local landmarks like Glamis Castle and Royal Dornoch Golf Club. Journeys range from two to seven nights.
PLAN YOUR TRIP: Visit Fodor's Northern Highlands and Western Isles Travel Guide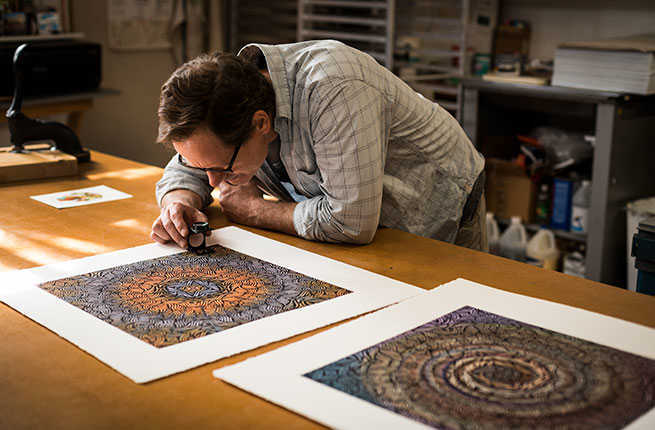 Don Riddle Images
WHERE: Scottsdale, Arizona
Cattle Track Arts Compound opened in 1936 and is still somewhat of a local secret. Tucked into a typical suburban Scottsdale neighborhood, the discreet creative enclave is home to some of Arizona's most forward-thinking artists, jewelers, and craftspeople. Plan a trip around one of its intimate special exhibits or concerts, or arrange for a private tour of the artists' studios. You'll be privy to a behind-the-scenes look at Cattle Track's efforts to preserve and celebrate authentic Arizona heritage.
PLAN YOUR TRIP: Visit Fodor's Scottsdale Travel Guide
Banyan Tree Lang Co
WHERE: Lăng Cô, Vietnam
Learn customary, old-world fishing techniques straight from the anglers of Vietnam's Lang Co Bay on Banyan Tree Lang Co's half-day boat excursion tour. You'll visit Canh Duong beach and a local fishing village before exploring the region's iconic mangroves in a traditional Vietnamese basket boat, all the while taking in the local lore and studying up on the social and economic importance of preserving such customs.
PLAN YOUR TRIP: Visit Fodor's Vietnam Travel Guide
Destination Canada/Brian Caissie
WHERE: Tofino, British Columbia
Known for its ancient rainforest and ecological diversity (you can also surf here year-round), Tofino's list of outdoor opps is endless: kayaking, whale-spotting, hiking, and even storm-watching, to name a few. The latter takes place in Pacific Rim National Park, where unobstructed vistas offer prime viewing of the storms as they barrel into Vancouver Island's rocky western shoreline. Storms peak between November and January, and Tofino gets approximately 16 feet of annual rainfall.
PLAN YOUR TRIP: Visit Fodor's Vancouver Island Travel Guide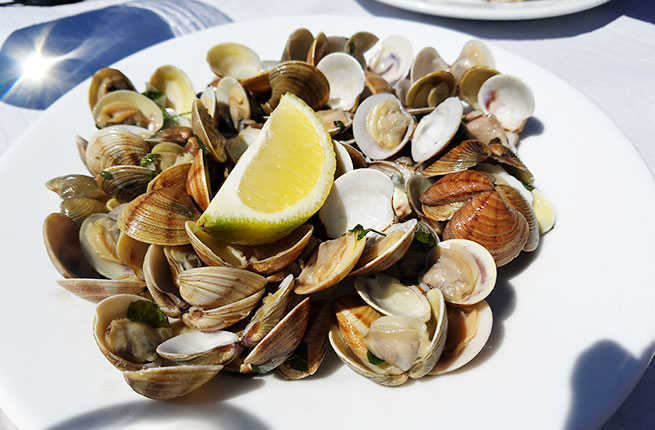 Devour Spain
WHERE: Malaga, Spain
Sip and see your way through Malaga's rich and delicious Mediterranean history with Devour Malaga's Foodie Feast & Cultural Walking Tour. Dining with locals at the best under-the-radar and family-run restaurants, you'll meet the Spanish masters behind your food, stopping at a traditional breakfast café, local Atarazanas market, and your guide's favorite tapas bar. Plus, take in the city's most significant landmarks and its best-kept secrets, from ancient hidden plazas to the tiny bustling alleyways.
PLAN YOUR TRIP: Visit Fodor's Malaga Travel Guide
Oscity/Shutterstock
Explore Protected Ocean Waters
WHERE: San Luis Obispo, California
Kayak the protected ocean waters around Morro Bay with the aces at Central Coast Outdoors and you'll likely spot elephant seals, sea otters, and maybe even a heron or two while you paddle. The day's tide and wildlife activity is what decides your route, but each excursion ends with a leisurely trek through the area's famous sand dunes, where the ultimate reward is a panoramic ocean view.
PLAN YOUR TRIP: Visit Fodor's San Luis Obispo Travel Guide
Sanctuary Retreats
WHERE: Irrawaddy River, Myanmar
One of the benefits of a river cruise is that it necessitates a smaller ship, which means fewer crowds and a more relaxed atmosphere. The Sanctuary Ananda has just 21 suites, each one with a private balcony for optimal viewing of Myanmar's ancient golden temples and iconic fishing villages on stilts. You won't even need to fight crowds when you port; the ship takes you along the Irrawaddy River's most mysterious pagodas, palaces, and monasteries, to the villages and ancient towns visitors rarely see.
PLAN YOUR TRIP: Visit Fodor's Myanmar Travel Guide