Whether he's a new dad who has to read the manual every time he tries to strap in a car seat or he's a pro who wants to give his grandkids the world, show a little love for the father figure in your life with a gift that—literally and metaphorically—helps him enjoy the journey. Father's Day is June 18, so there's still some time to shop.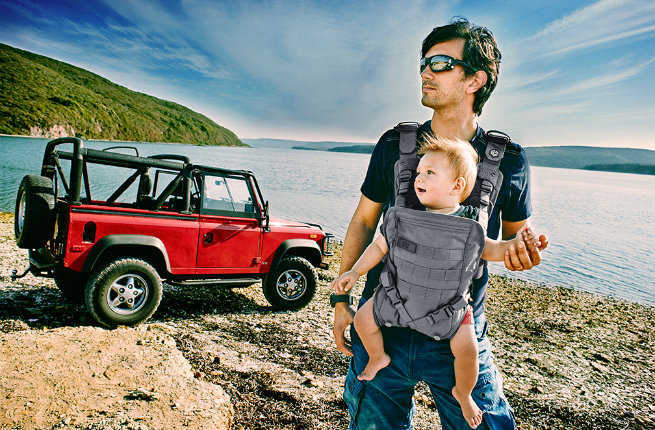 Tactical and Practical Baby Carrier
When you look at gear targeting dads, it's often described as "rugged," "industrial-strength," and "robust," like it's not already macho enough to tote another human being around. In the case of Mission Critical's Baby Carrier, these adjectives are not just pandering: this high-performance and well-constructed carrier is practical, easy to wear, and secure. It's designed for parents of all sizes (the carrier waist belt extends up to 64" in circumference), and there are clever features like an easy-access diaper-changing pad, a washable liner, and a sunshield for the baby.
Melissa McCarthy's husband Ben Falcone's Being a Dad Is Weird: Lessons in Fatherhood From My Family to Yours is a collection of funny and sweet stories about parenting his two young daughters, as well as tales about his own childhood and larger-than-life dad. Falcone originally wrote the book as a Christmas gift for his father and it makes a great gift for dads old and new who will maybe be inspired to start their own dad memoirs.
If the dad on your gift list would like to bike to the office but doesn't want to deal with a crumpled suit when he gets there, help him commute with a suit with Henty's Wingman Backpack, a clever two-piece bag system. Designed specifically with the business commuter in mind, the outer suit bag component rolls up to minimize creases, while the accompanying gym/utility bag fits into the middle of the bag to hold shoes, towels, grooming gear, lunch, and other daily essentials. A laptop sleeve on the back of the bag and a removable tablet/phone pouch keep tech safe while external pockets provide easy access to phone and keys. Best of all, the bag works fine for travels on foot, too.
Slim and Lightweight Charger
In the same way that—per every dad ever—"money doesn't grow on trees," phones and other tech devices don't run on fresh air. They need power and they need backup power. The Flux Portable Charger is a slim, lightweight (weighs just 3.1-ounces), and highly-portable charger with clever built-in cords for Android or iPhone. The design and functionality is perfect for daily and on-the-go use. Despite its lightweight design, it packs 1-2 full charges, so dad never again has to cut short his explorations.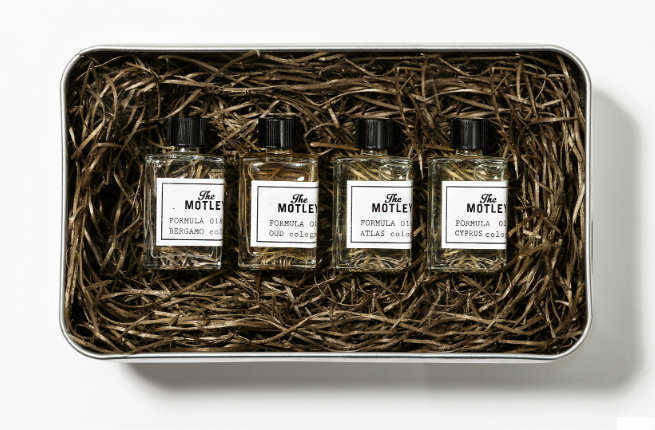 Help dad find his new cologne and fulfill his "most interesting man in the world" ambitions with Motley's selection of travel- size colognes with carefully curated scents from across the globe. From the fresh, citrusy notes of the Mediterranean coast to the smoky, sensuous fragrances of the Middle East, there's a fragrance for all of Dad's moods and travels.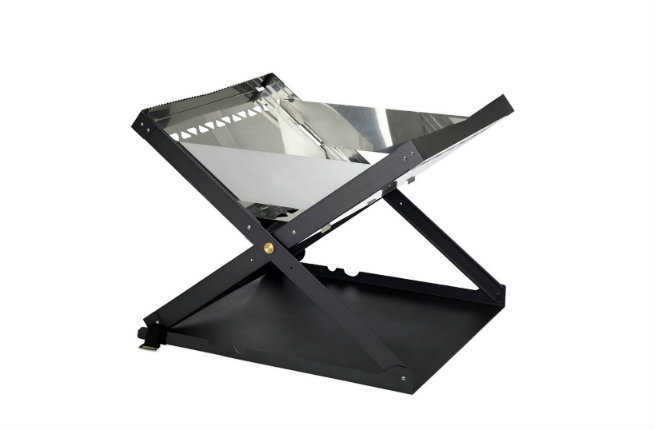 Portable Grill and Firepit
The Primus Kamoto Open Firepit is a 13-pound foldable steel firepit comes with a cooking grate that holds up to 10 medium-sized burgers so dad can cook up a storm (and s'mores, too) for the whole family, wherever he is. It's great for places that don't allow ground fires, it folds completely flat for transportation/storage, and it includes a grill grate so Pops can easily get to cooking up the day's catch.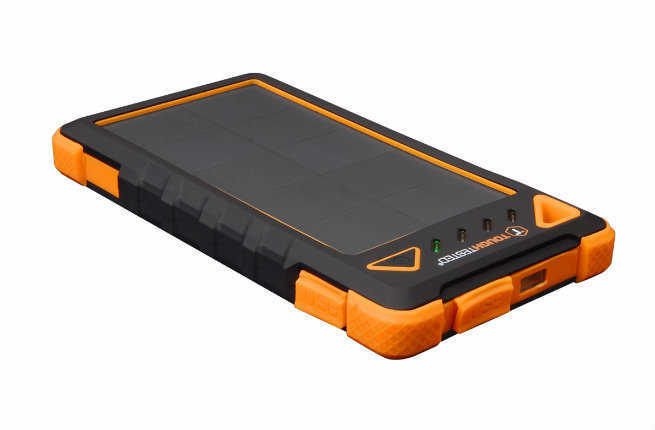 Weatherproof Solar Battery Pack
Tell Dad this battery pack reminds you of him—smart, rugged, waterproof, and shockproof—and watch him pat himself on the back for good parenting. ToughTested's new solar battery pack has the capacity to provide up to six charges for the average smartphone—it even has dual USB ports, so he can charge his tablet and phone at the same time. With clever carabiner clips, it can always travel with his gear or keys. The solar panel means he can harness the power of the sun while he's on the go or he can charge via USB when his travels take him indoors. There's even a built-in flashlight.
If Dad hasn't bought a decent pair of headphones in a few years, he's due for an upgrade. Cue JLab Flex Bluetooth Headphones. Flex headphones are noise cancelling so Dad can tune out screaming babies on flights (he's done his time already) for up to 30 hours of wireless—and clear—sound. The form-fitting "Cloud Foam" earcups are shaped to the natural outline of the ear and super-cushy. More perks for the traveling dad: they feel like they're built from quality materials so the ear cup won't fall off on the road, and the hinges allow these headphones to collapse into a compact design. They also come with a travel case.
Keep Dad cool while he keeps brews cold on a hike, in the park, or at the beach with a slick and modern cooler that he can wear on his back. Barebones' Rambler Cooler has comfortable, adjustable shoulder straps, a water-resistant shell, plenty of room for food and drink, and a bottle-opener zipper-pull (yesss!). In short: It's just so much cooler than those big plastic tubs every other dad is dragging to the party.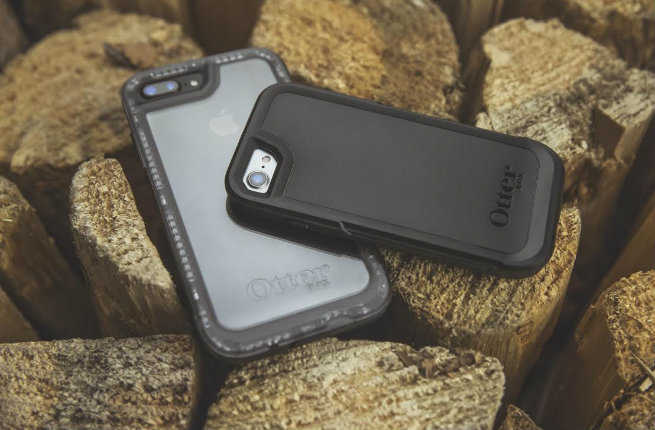 Protecting your new phone is the smart thing to do, but it's not always the sleekest thing to do. Protective cases are often bulky and heavy, making your new device feel the opposite of modern. Otterbox is synonymous with "protect your stuff" and their new Pursuit line of cases (for iPhone 7 and 7 Plus) still does that but with a sleek, modern design that slips easily into your pocket or bag. Cases are available in clear or black, and while ultra-thin, they're still ultra-rugged. Travelers will love that the case includes a lanyard for added security on the go.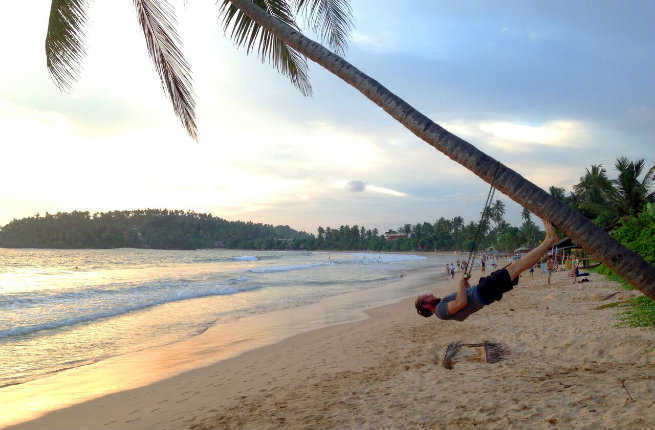 It can be hard to stick to your workout when you're away from home, but it can be crucial to your health and sanity, especially on prolonged trips. Set Dad up for success with the Monkii II easy-to-pack total body workout kit. This versatile portable gym can be set up in one minute; the over-the-door attachment includes a nifty phone holder so when paired with the Monkii App, it becomes a personal trainer with challenges and workouts to keep dad focused. Removable straps mean he can take the workout from the hotel to the beach or park.
Whether Dad is planning a visit to New York for the first time or he's a born and bred New Yorker, he'll appreciate a deep dig on New York and it's ever-changing—and in some ways never-changing—ways by New York magazine's architecture critic, Justin Davidson. Magnetic City: A Walking Companion to New York accesses the past and present of New York via walking tours and offers an historical, cultural, architectural, and personal approach to seven neighborhoods throughout Manhattan, Brooklyn, and the Bronx, including six essays to help understand the evolution of the city.
Stylish and Smart Backpack
Dad deserves the best and he most definitely deserves a grown-up backpack. Owen & Fred's new Metro Backpack is made from quality materials including brass hardware, waxed canvas, and leather from one of America's oldest tanneries. It's also just a really good-looking bag, and as well-suited to the daily commute as it is to travel. Practical features include a padded laptop sleeve, zippered pockets, a key strap, adjustable straps, and a free tin of waterproof wax.
It's too cute to see Dads and kids in matching clothing. Tom & Teddy's matching swim trunks offer UV protected fabrics that are quick-drying and salt-water- and chlorine-resistant. The bold colors and fun graphic prints (from turtles to surfboards and popsicles) will look equally cool on big guys and little as they stroll the boardwalk this summer.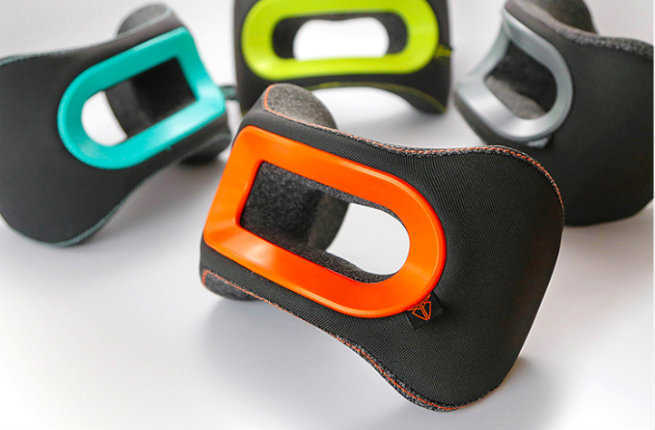 Streamlined Travel Pillow
There are a million travel pillows on the market, and most of them are bulky, life-preserver-like, or just downright gimmicky, but the new BullRest Travel Pillow got our attention for its clever and compact design: it's 80 percent smaller than other pillows (so it easily fits into your carry-on); its ergonomic design promotes better neck alignment; the low-profile works with over-the-ear headphones (this feature alone makes us feel they get us, they really get us); and memory foam makes for superior comfort. We'll be taking it on the road with us this summer, and Dad should, too.