gary718 / Shutterstock
There's so much more to the Garden State than the Jersey Shore and Atlantic City, or deep-fried Oreos and grumblings about Bridgegate. Indeed, New Jersey offers plenty of unique sites that are ideal for day trips or longer stays. So hop in your car (an EZ-Pass is essential thanks to New Jersey's ubiquitous tolls) and get ready to crisscross the Garden State Parkway and the turnpike to explore some of the state's best hidden gems, which include small museums, historic homes, and stylish little towns.
By Christina Valhouli
Visions of America / Shutterstock
Thomas Edison National Historic Park
WHERE: West Orange
Thomas Alva Edison set up his last, and largest, laboratory in the leafy town of West Orange. Today, the Edison National Historic Park includes the 29-room Glenmont Estate where he once lived, as well as his Laboratory Complex where he worked and earned hundreds of U.S. patents. The laboratory has more than 14 structures, including "Black Maria," the world's first motion picture studio. Visitors can tour Edison's former home as well as the lab, which has prototypes of many of his inventions.
Insider Tip: Some of Edison's lesser-known inventions include the phonograph and a fluoroscope to view x-ray images.
Jerry Williams
WHERE: Short Hills
The 28-acre Greenwood Gardens is one of New Jersey's newest must-see spots. The estate just opened to the public in April 2013, and visitors can explore its formal gardens, which blend Arts & Craft with Classical styles. The gardens include allées, paths and Italianate terraces, as well as architectural features such as a Summerhouse, Teahouse, and three-foot-tall limestone chess pieces.
Insider Tip: The estate's main house was built by Peter and Adelaide Childs Frick, Henry Clay Frick's granddaughter.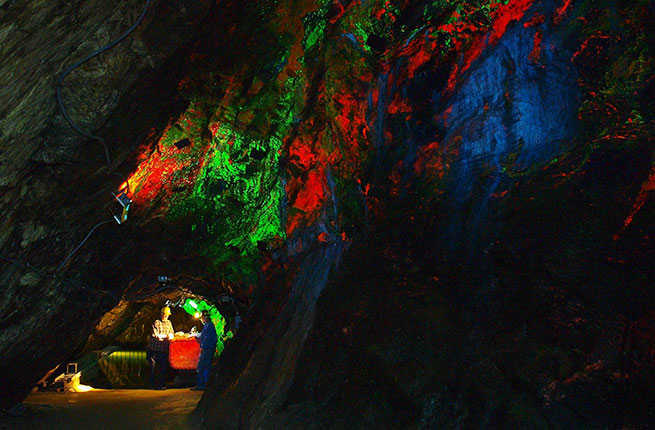 Jeff Glover
Sterling Hill Mining Museum
WHERE: Ogdensburg
This former zinc mine was the last working mine in New Jersey until its closure in 1986. In its heyday, Sterling Hill produced more than 11 million tons of zinc ore. Be sure to dress warmly for a mine tour, as the caverns remain at a constant 56 degrees year-round. Tours begin in the Zobel Exhibit Hall, which showcases rare minerals, fossils and meteorites. One of the mine's highlights is its naturally occurring fluorescent rocks, which are some of the brightest in the world, and guests are given a rock to take home.
Insider Tip: Sterling Hill has the highest number of different fluorescent mineral species that have ever been found in such a small area.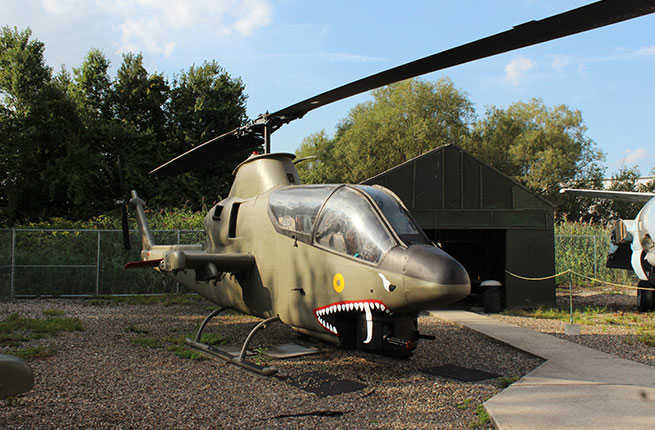 Ralph Villecca
The Aviation Hall of Fame and Museum of New Jersey
WHERE: Teterboro Airport
Teterboro may be known as the airport of choice for the one percent with access to a private plane, but it's also home to the petite Aviation Hall of Fame & Museum of New Jersey, which showcases New Jersey's role in space and air exploration. Visitors can see historic air and space equipment as well as artifacts including a piece of the Hindenburg and the world's first hovercraft. There are also exhibits highlighting New Jersey residents and aviation pioneers Malcolm Forbes (a skilled balloonist), Anne Morrow Lindbergh (the first American woman to earn a first class glider pilot's license), and Buzz Aldrin (the second person to walk on the moon).
Insider Tip: Five times a year, the museum holds Open Cockpit Weekends, when visitors can climb inside vintage helicopters, army vehicles, and planes.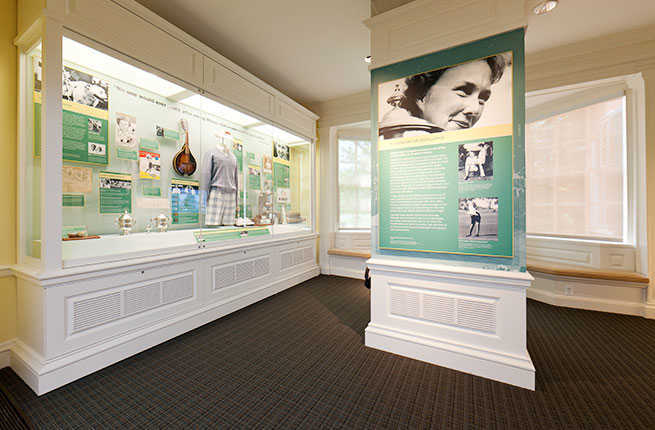 USGA / Jonathan Kolbe
United States Golf Association Museum
WHERE: Far Hills
The U.S. Golf Association Museum is housed in a Georgian Revival mansion built in 1919 by John Russell Pope, who also designed the National Archives and Jefferson Memorial. The museum has thousands of golf-related artifacts, including a putter used by President Taft and antique balls. The 16,000 square foot Arnold Palmer Center for Golf History, which opened in 2008, tackles the story of golf in America and showcases pivotal moments in the game's history, such as the rivalry between Jack Nicklaus and Arnold Palmer. There's also a hall of champions, which celebrates every USGA champion.
Insider Tip: Don't miss the large putting green located behind the museum, which was inspired by the Himalayas putting course at St. Andrews. Visitors can putt with replica antique clubs and balls, as well as modern equipment.
Old Mine Road and The Walpack Inn
WHERE: Walpack Center
Many visitors head out to the Delaware Water Gap, which straddles New Jersey and Pennsylvania, to hike or float down the river on an inner tube. The area is also home to one of the best scenic drives in the area. Old Mine Road, one of America's oldest roads, winds 40 miles through the Delaware Water Gap, passing Peters Valley School of Craft as well as Millbrook Village, a recreated 19th century community. Stop at The Walpack Inn for lunch, which looks (and feels) like a lodge and is decorated with antiques. The inn bakes its own bread and diners often spot bear and deer while eating.
Insider Tip: Old Mine Road was built in 1659 by Dutch settlers bring copper ore from the Pahaquarry Mines to Esopus, which is now Kingston, New York.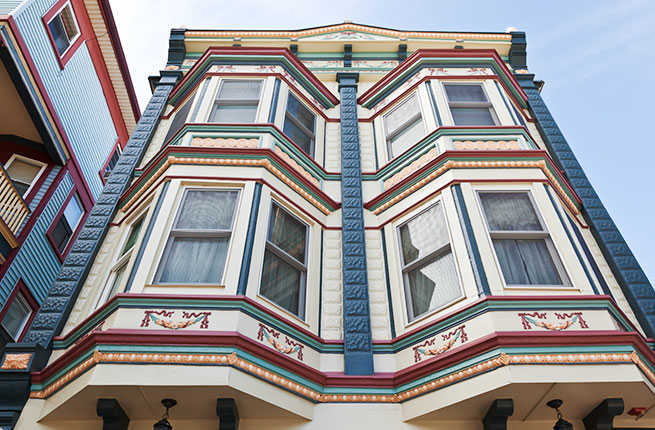 gary718 / Shutterstock
If your idea of an idyllic beach town does not include noisy boardwalks or nightclubs, then head to quiet Ocean Grove. This beach town is filled with graceful Victorian mansions and quaint eateries. Ocean Grove is known for its seasonal Tent City, a collection of about 100 temporary summer homes with endless wait lists, as well as its Great Auditorium, which has exceptional acoustics. Don't miss Nagle's Apothecary Café (43 Main Avenue), a former pharmacy which now serves homemade ice cream and has a soda fountain. There's also a sidewalk window for quick ice cream orders.
Insider Tip: Ocean Grove was originally founded as a religious retreat, and it's a dry town.
Kevin Gaertner
This small town on the banks of the Delaware River is filled with antique shops, galleries, and restaurants. It's been hailed as one of the prettiest cities in America, and it's easy to see why. Head to the Lambertville Trading Company for a caffeine fix before browsing the shops. One of the best places to eat is Hamilton's Grill Room. Owner Jim Hamilton (father of celebrated New York chef Gabrielle Hamilton) has created a whimsical place where the centerpiece is a massive grill. For a nightcap, head to the nautical themed Boathouse Bar.
Insider Tip: The annual springtime Shad Festival celebrates the annual migration of the shad fish, a type of herring, and also includes a food festival and craft fair.
Diggerland USA Marketing Team
WHERE: West Berlin
Diggerland, which opened in June 2014, is the only construction-themed adventure park in the United States. This 14-acre park lets kids and adults operate modified construction vehicles or scream away on construction-themed rides. Visitors can operate a back hoe or hop on board rides like the Spin Dizzy, a 20-ton excavator with a modified bucket that spins guests around in circles while moving up and down.
Insider Tip: The month of October is "Diggerfest", which includes hay rides, mazes, a modified stunt show, and costume contests every weekend.
Andy Foster
This small town just 12 miles west of New York has been dubbed "the Park Slope of the suburbs" and was highlighted in a New York Times article about "hipsturbia"—meaning suburban towns where ex-Manhattan and Brooklynites flock to. So what makes Montclair great, attracting the likes of Steven Colbert, Bobbi Brown, and countless writers and artists who call it home? Plenty. Grab a coffee at Bluestone or Red Eye Café, before heading to the Montclair Art Museum, which also has a traveling Art Truck. The historic Presby Memorial Iris Gardens is famous for its irises, and one of the biggest annual events is the Montclair Film Festival—Colbert usually makes an appearance.
Insider Tip: Montclair has more than 100 restaurants to choose from, with cuisines ranging from Korean to Ethiopian and Greek, such as Ani Ramen and Mesob; the vast majority are BYOB.