Longman & Eagle
2657 N. Kedzie Ave., Chicago, IL 60647, USA
http://www.longmanandeagle.com/sleep/
Why We Like It
For foodies and craft-beer fans, you can't get closer to the action. And for travelers who despite cookie-cutter chain hotels in financial districts, this is the exact opposite. It's also the only hotel in Logan Square, a happening 'hood with hip bars and restaurants continually opening in this very walkable part of Chicago.
Since opening in 2010, Longman & Eagle has created a lot of buzz for its whiskies and nose-to-tail cuisine--and now its rooms do, too. Designed by Land and Sea Dept., a James Beard Award-winning hospitality-design firm, each of the six rooms flaunts character and is stocked with eclectic furnishings and art.
YOU SHOULD KNOW If you're looking for a quiet full-service hotel, this isn't it. But if you want to have a European-style stay in a neighborhood popular with locals, you will love this--just be warned that noise from downstairs can get loud and last late into the night. And pack earplugs.
room
None of the six rooms are alike. But each is decorated with well-sourced antiques, artist-made objects and a fun color palette. Historic features like exposed-brick walls, hanging air plants, potted house-plants and hardwood floors--plus a modern Smart TV to stream all of your favorite shows--make the place feel like home.
Parking is free for hotel guests, and included in the room rate, so don't hesitate to bring the car.
bathroom
All rooms include a private bath with a toilet and shower. If you prefer a tub, book room #55. With a King bed and two sinks, it's also perfect for a couple traveling together. Note that the toilet-shower combos in all other rooms are glass-enclosed, not so great if you're traveling with your mom or best friend.
dining
Longman & Eagle (the restaurant) is just down the stairs, opening at 9 a.m. daily for breakfast (from the PBR breakfast: eggs, bacon or sausage and potatoes with a cold PBR; to a market omelette), followed by lunch and dinner service (items include wild-boar sloppy joe and a half-chicken with foraged mushrooms) and finally shuttering at 2 a.m. (weekdays) and 3 a.m. (weekends). If you check-in during the middle of the day, a limited menu from 3 p.m. to 5 p.m. offers sustenance.
drinking
People come to Longman & Eagle just for the bar. The whiskey selection is one of Chicago's best. Also on the cocktail menu are seasonally inspired drinks, wines from small biodynamic producers, rare spirits and craft beer.
People also liked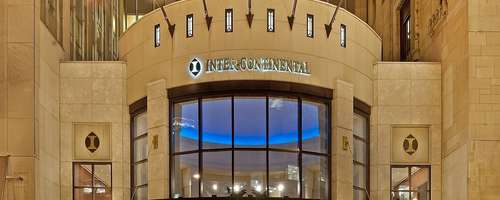 $$ | 505 N. Michigan Ave.
Once a 1920s athletic club, this hotel boasts historic character and a... Read More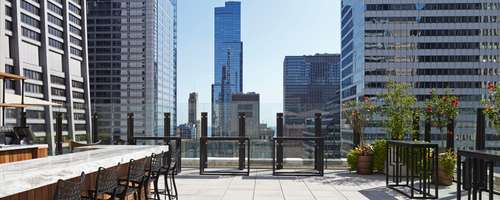 $$ | 100 W. Monroe St.
Open since 2015, this Hyatt Centric property boasts a rooftop lounge a... Read More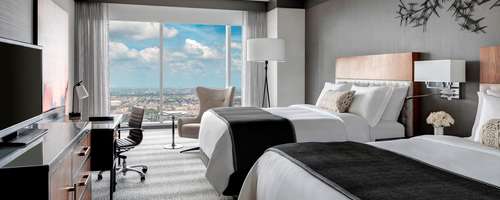 $$ | 465 North Park Drive
Filled to the brim with fun surprises, this hotel features a kid-frien... Read More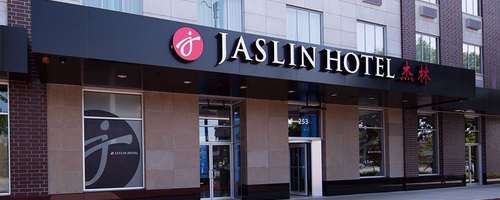 $$ | 246 W. Cermak Rd.
Chinatown's first and only boutique hotel is stylish and cozy. Read More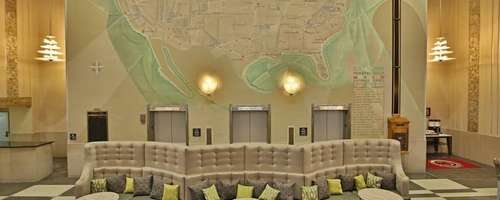 $$ | 68 E. Wacker Pl.
Adorned with Art Deco detailing, this Hampton Inn opened in 2015 in th... Read More
LOCATION
Getting Around
An L stop on the Blue Line is .1 mile from the hotel and can get you to downtown Chicago in 25 minutes. Or, take the 76 bus east to Lincoln Park. Uber and Lyft drivers are always in the area, due to the nightlife.
Restaurants
Lula Cafe (5-minute walk) is a casual, market-driven neighborhood restaurant with breakfast, cafe (afternoon) and dinner menus (meat entrees join a six-course vegetarian-tasting experience on the menu), plus weekend brunch (with a rotating breakfast-sandwich series). Cafe con Leche's (3-minute walk) counter-style Cuban menu is available all day long, and sweet notes like layer cakes and cafe con leche, too.
Bars
Revolution Brewing's tap room (17-minute walk) just north on Kedzie is a testament to Chicago's growing craft-beer scene. Want more suds? Hopewell Brewing Company (5-minute walk) is also nearby.