Alchymist Grand Hotel and Spa
Tržiště 19, Prague, Praha 118 00, Czech Republic
Shutterstock
Why We Like It
Looking for all-out-glamour of the type enjoyed by the Venetian Doges or French princes of old? Try the Alchymist. The look is shiny, maybe even a little silly, but gorgeous, and the staff and dining options are top-notch. The spa isn't bad either.
A baroque fever-dream of Prague masterminded by an Italian developer, the Alchymist doesn't go the understated route. With filigreed designs; a front courtyard with a koi pond and a bridge; room after room of intricate, gilded designs stitched together by a 500-year-old staircase; and topped off with a UNESCO-protected façade, it's the living definition of de trop. Thankfully, that's what makes it so fun.
YOU SHOULD KNOW When we say this hotel is opulent, we are not joking. If you like pared-back Scandi-style, give it a miss.
room
The rooms and suites have wood floors and fancy ceilings with painted designs, but the striped furnishings could use an update.
bathroom
While the bathrooms are big, they are shower-tub combinations—a bit of a disappointment at this price.
lobby
The lobby is a warren of opulently decorated rooms, which can be a little frustrating when you are trying to find the reception desk or hotel services. But we'll forgive them because parts of the building do date back to the early 1500s--and because the staff stationed around and about the place are so helpful.
Check out the complimentary afternoon wine and cheese tastings.
pool
The hotel has a lovely mosaic tiled pool, with a chandelier dangling above the water.
spa
The Ecsotica spa here is small but good, offering Indonesian-style treatments in sumptuous rooms with baroque details. The relaxation area even has an original 18th-century Chinese bed.
gym
The Alchymist's gym also has a chandelier and Gothic vaulted ceilings--we told you the decoration here was quite something--but the equipment is modern and functional. There's also a steam room and sauna.
dining
The hotel has a number of dining options--traditional Czech at Baracknicka Rychta, fancy Italian grub at the glitzy, mirrored Restaurant Aquarius, or cakes and coffees at the delightfully over-the-top Barocco Veneziano Café, all stuccoes and frills and period paintings.
drinking
The hotel's lobby bar is suitably shiny, with a gilt counter and richly embroidered bar stools. As with much of the hotel though, it's a little chintzy for some tastes, although there's a good selection of drinks and Cuban cigars.
People also liked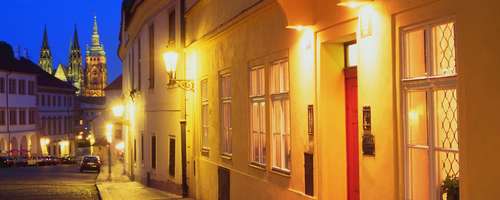 $ | Loretánská 11
Close to the castle but somehow by a forest, the Domus Henrici (sister... Read More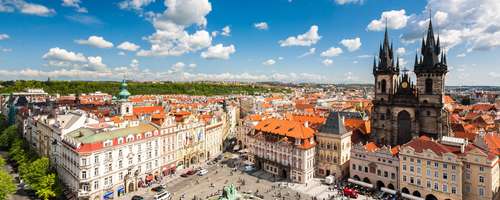 $ | Panská 1308/9
Excellently located on the edge of both Old and New Town, NYX Hotel Pr... Read More
$ | Dražického náměstí 62/6
A sweet little hotel very close to the Charles Bridge, Hotel Bishops H... Read More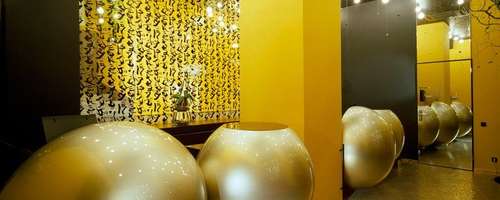 $$ | Perlová 412/1
Right at the heart of the action in Old Town, this can mean that thing... Read More
$$ | Úvoz 155/15
For castle junkies, Questenberk is actually in Prague's Unesco World H... Read More
$$ | Stare Mesto (Old Town) | Haštalská 14
A beautifully designed hotel in the heart of Old Town is tasteful fusi... Read More
LOCATION
Getting Around
Right at the heart of Mala Strana, near the US Embassy, the Alchymist is also well-connected for travel further afield: Old Town is only around 20 minutes on foot, or there are trams from Malostranské náměstí.
Restaurants
Cukrkávalimonáda (5-minute walk) is one of Prague's best cafes, with tasty lunches and a nice vibe on a quiet street in Mala Strana. Or for some seriously swanky, modern food and great views (with a price tag to match) try Kampa Park (8-minute walk), one of the big daddies or Prague's fine-dining scene.
Bars
The Strahov Monastery (14-minute walk), behind the castle, has a gimmick: the monks brew the beer. But it's good stuff as well. Or JJ Murphy's (2-minute walk) is a large, fun Irish pub at the bottom of the street.
QUICK FACTS
HOTEL INFO
Phones: -257–286–011