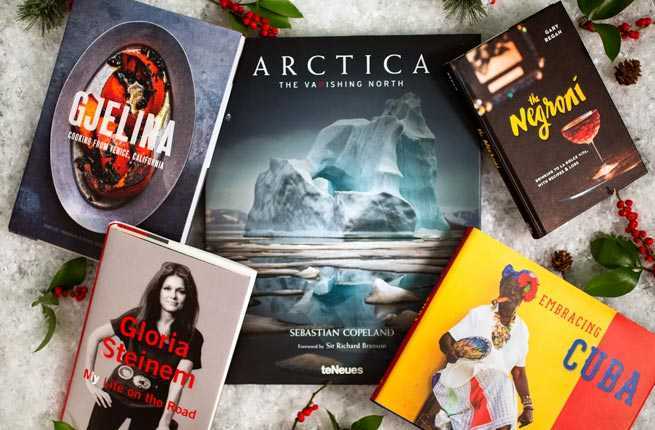 Mary Robnett
'Tis the season for holiday shopping, so we've done the legwork and rounded up this year's best books for the travelers on your list: novels, anthologies, cookbooks, photography collections, and other new releases that are all page-turners in their own right. These 54 outstanding titles would make fine additions to any coffee table, beach bag, carry-on, or kitchen shelf. And if you're looking for shopping inspiration beyond books, check out our main gift guide. —Michael Alan Connelly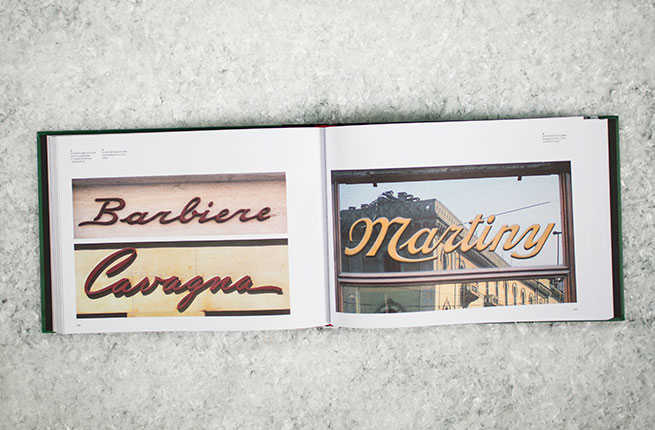 Mary Robnett
Signs of Italy
by James Clough (Lazy Dog Press)
With more than 300 photographs, this book captures exactly what makes Italian signs so idiosyncratic and extraordinary.
Buy it here, $53.
Mary Robnett
City on Fire
by Garth Risk Hallberg (Knopf)
Hallberg's debut, one of the year's most talked-about novels, is a 927-page masterpiece set against the grit of New York City in the 1970s.
Buy it here, $30.
Mary Robnett
Tacos
by Alex Stupak and Jordana Rothman (Clarkson Potter)
Superstar chef Stupak's new cookbook is a gorgeously photographed love letter to Mexico's greatest culinary export.
Buy it here, $32.50.
Mary Robnett
My Life on the Road
by Gloria Steinem (Random House)
In this funny and moving new memoir, the writer and activist reflects on how, following an itinerant childhood, her travels transformed her life.
Buy it here, $28.
Mary Robnett
Embracing Cuba
by Byron Motley (University Press of Florida)
The award-winning photographer's collection is the result of more than a decade of trips to Cuba, and an insider's look at daily life in a nation that in many ways remains a mystery.
Buy it here, $34.95.
Mary Robnett
Transit Maps of the World
by Mark Ovenden (Penguin Books)
Surprisingly addictive, this newly expanded and updated edition of the 2007 cult best seller is the first and only comprehensive collection of both historical and contemporary maps of every rapid-transit system in the world.
Buy it here, $35.
Mary Robnett
Gjelina
by Travis Lett (Chronicle Books)
At long last, here's a collection of 125 California-meets-Mediterranean recipes from one of Los Angeles' most fervently adored restaurants.
Buy it here, $35.
Mary Robnett
The Only Street in Paris
by Elaine Sciolino (W. W. Norton & Company)
The former Paris bureau chief of the New York Times invites readers on a tour of her favorite street in the City of Light, one populated with unforgettable characters.
Buy it here, $25.95.
Mary Robnett
The Stylish Life Skiing
by Gabriella Le Breton (teNeues)
With more than 140 photographs, this is a visually captivating trip through time and place that charts the glamorous history of skiing.
Buy it here, $55.
Mary Robnett
Cocktail Books
Gary Regan's The Negroni: Drinking to La Dolce Vita, with Recipes & Lore (buy it here; $18.99) charts the history of the Italian cocktail and includes 60 recipes for variations on the original. Duggan McDonnell's Drinking the Devil's Acre: A Love Letter from San Francisco and Her Cocktails (buy it here; $24.95) is a blend of barman's memoir and literary journalism that features 70 drink recipes. The Craft Cocktail Party: Delicious Drinks for Every Occasion (buy it here; $26) is an indispensible manual to making better libations at home, courtesy of the top female mixologist in the country, Julie Reiner. The Dead Rabbit Drinks Manual (buy it here; $27) is the first cocktail-recipe collection from the two guys behind the Lower Manhattan establishment that's become one of the most acclaimed bars in the world.
Mary Robnett
Rice Noodle Fish
by Matt Goulding (Harper Wave)
A culinary-minded travel guidebook of sorts, this title takes readers on an extraordinary journey through the ramen shops, tempura dens, and teahouses of Japan.
Buy it here; $35.
Mary Robnett
Food52 Cookbooks
Featuring a total of 220 recipes from one of the best cooking websites ever, this trio makes a fine set for any home chef: Food52 Baking (buy it here; $22.99), Food52 Genius Recipes (buy it here; $35), and Food52 Vegan (buy it here; $22.99).
Mary Robnett
Detroit Unbroken Down
by Dave Jordano (powerHouse Books)
Shot by a Detroit native, the photographs in this collection aim to dispel the notion of the economically challenged city as an empty wasteland that's devoid of life.
Buy it here; $50.
Mary Robnett
Skyfaring: A Journey with a Pilot
by Mark Vanhoenacker (Knopf)
Penned by a 747 pilot, this meditation on airplane flight seeks to inject wonder into something that has come to be regarded as mundane.
Buy it here; $25.95.
Mary Robnett
Mexico From the Inside Out
by Enrique Olvera (Phaidon)
Mexico's leading chef documents his food philosophy and shares recipes that push the boundaries of his native cuisine in exciting new directions.
Buy it here; $59.95.
Mary Robnett
Deep South
by Paul Theroux (Eamon Dolan/Houghton Mifflin Harcourt)
In this new tome, the celebrated travel writer turns his eye toward an often overlooked region of the U.S., which he explored on road trips over the course of four seasons.
Buy it here; $29.95.
Mary Robnett
Arctica
by Sebastian Copeland (teNeues)
The landscape photographs of the North Pole in this large collection are nothing short of breathtaking.
Buy it here; $125.
Mary Robnett
The Story of the Lost Child
by Elena Ferrante (Europa)
The fourth and final installment in the Neapolitan Novels series; the anonymous author (writing under a pseudonym) has been celebrated as one of the world's greatest living novelists.
Buy it here; $18.
Mary Robnett
59 Illustrated National Parks
by Anderson Design Group
Just in time for the 100th anniversary of the National Park Service, this book features a delightful collection of illustrations that celebrate all the national parks have to offer. The illustrations are also available as a postcard set (sold separately).
Buy it here; $49.95.
Mary Robnett
Brooklyn Books
Made in Brooklyn (buy it here; $35) celebrates the borough's artisanal movement, cataloging more than 100 producers of craft food and drinks. Written by Brooklynites and illustrated by Brooklyn-based artist Claudia Pearson, Fodor's Brooklyn (buy it here; $19.99) is our first-ever guide to this exciting part of New York City. Brooklyn Spaces: 50 Hubs of Culture and Creativity (buy it here; $29.95) documents the borough's role as an incubator for the arts.
Mary Robnett
How We Live
by Marcia Prentice (teNeues)
An intriguing look inside designers' and artists' homes from around the world, including Mumbai, Beirut, Marrakech, Reykjavik, Mexico City, and Amsterdam.
Buy it here; $55.
Mary Robnett
Map: Exploring the World
Edited by Victoria Clarke (Phaidon)
A highbrow compendium of cartographic specimens, featuring more than 300 maps from antiquity, the contemporary era, and everything in between.
Buy it here; $59.95.
Mary Robnett
The NoMad Cookbook
by Daniel Humm, Will Guidara, and Leo Robitschek (Ten Speed Press)
This exquisite cookbook features celebrated recipes from the restaurant that single-handedly revived an entire Manhattan neighborhood. The back of the book opens to reveal a hidden collection of cocktail recipes.
Buy it here; $60.
Mary Robnett
Portlandness: A Cultural Atlas
by David Banis and Hunter Shobe (Sasquatch Books)
As quirky as the city itself, this collection of 150 infographic maps covers unexpected topics such as graffiti, food trucks, and urban chickens.
Buy it here; $24.95.
Mary Robnett
Picasso Sculpture
Edited by Ann Temkin and Anne Umland (Museum of Modern Art)
Published in conjunction with MoMA's large-scale retrospective of Picasso's overlooked oeuvre, this book documents the 150 sculptures on display in this important exhibition.
Buy it here; $85.
Mary Robnett
Kitchens of the Great Midwest
by J. Ryan Stradal (Penguin Publishing Group)
In this charming novel, a lifelong foodie (and Minnesota native) becomes the star chef behind the country's most coveted reservation, a legendary yet secretive pop-up restaurant.
Buy it here; $25.
Mary Robnett
Asian-American: Proudly Inauthentic Recipes from the Philippines to Brooklyn
by Dale Talde and JJ Goode (Grand Central Life & Style)
The Top Chef favorite and owner of the Brooklyn restaurant Talde shares his one-of-a-kind recipes in his first-ever cookbook.
Buy it here; $32.
Mary Robnett
The Wine Bible
by Karen MacNeil (Workman Publishing Company)
A must-read for anyone who enjoys wine, this best-selling title has just been released as a completely revised and updated second edition.
Buy it here; $24.95.
Mary Robnett
Unforgotten New York
by David Brun-Lambert, John Short, and David Tanguy (Prestel)
Juxtaposing photographs from the past and present, this tome explores the city's important avant-garde art spaces from the second half of the twentieth century.
Buy it here; $39.95.
Mary Robnett
Paris in Winter
by David Coggins (powerHouse Books)
A charming tribute to the City of Light based on the author's annual New Year's visits.
Buy it here; $24.95.
Mary Robnett
Nopi
by Yottam Ottolenghi and Ramael Scully (Ten Speed Press)
From the acclaimed London restaurant of the same name comes this collection of exotic recipes, with bold flavors from the Middle East to the Far East.
Buy it here; $40.
Mary Robnett
Olympia Provisions
by Elias Cairo and Meredith Erickson (Ten Speed Press)
Courtesy of Portland's top-notch meat shop, this book contains a collection of techniques and recipes for crafting cured meats.
Buy it here; $40.
Mary Robnett
100 Interiors Around the World
(Taschen)
A sourcebook for design hounds, featuring stylish interiors from destinations on six continents.
Buy it here; $19.99.
Mary Robnett
Barbarian Days: A Surfing Life
by William Finnegan (Penguin Press)
The New Yorker scribe penned this memoir about his lifelong obsession with surfing and how his passion has taken him all over the world in search of the perfect waves.
Buy it here; $27.95.
Mary Robnett
Lucky Peach Presents 101 Easy Asian Recipes
by Peter Meehan (Clarkson Potter)
The editors of the acclaimed food journal compiled this collection of recipes that make Asian recipes manageable for home cooks.
Buy it here; $35.
Mary Robnett
Everyone Loves New York
Edited by Leslie Jonath (teNeues)
A whimsical, joyful tribute to the city, featuring illustrations from artists around the world.
Buy it here; $24.95.
Mary Robnett
Near & Far: Recipes Inspired by Home and Travel
by Heidi Swanson (Ten Speed Press)
Inspired by a wide variety of locales, this collection of 120 vegetarian recipes features the author's evocative, artful photography.
Buy it here; $29.99.
Mary Robnett
Tacopedia
by Deborah Holtz and Juan Carlos Mena (Phaidon)
An encyclopedic tribute to the beloved taco, featuring recipes, photos, illustrations, graphics, interviews, and more.
Buy it here; $29.95.
Mary Robnett
The High Line
(Phaidon)
A behind-the-scenes looks at the New York City abandoned-railway-turned-green-space that has become a major attraction and an international sensation.
Buy it here; $75.
Mary Robnett
Nordic Cookbooks
Darra Goldstein's Fire and Ice: Classic Nordic Cooking (buy it here; $40) compiles more than 100 of the region's most beloved recipes. Acclaimed Swedish chef Magnus Nilsson collected more than 700 recipes from Denmark, the Faroe Islands, Finland, Greenland, Iceland, Norway and Sweden for The Nordic Cookbook (buy it here; $49.95).
Mary Robnett
Hartwood: Bright, Wild Flavors from the Edge of the Yucatan
by Eric Werner and Mya Henry (Artisan)
The couple behind the celebrated restaurant in Tulum, Mexico—who gave up their lives in New York to start their own business—share the recipes that put them on the culinary map in this vivid cookbook.
Buy it here; $40.
Mary Robnett
The Other Paris
by Luc Sante (Farrar, Straus and Giroux)
The romanticized city gets a different treatment in this new release, in which Sante paints a picture of criminals, outcasts, and bohemians.
Buy it here; $28.
Mary Robnett
Lidia's Mastering the Art of Italian Cuisine: Everything You Need to Know to Be a Great Italian Cook
by Lidia Bastianich and Tanya Bastianich Manuali (Doubleday)
The culinary legend and her daughter penned this definitive guide on mastering Italian techniques and (more than 400!) recipes.
Buy it here; $37.50.
Mary Robnett
Milk Bar Life
by Christina Tosi (Clarkson Potter)
Tosi is known for her addictive sweets at Momofuku Milk Bar, but here she turns her attention to idiosyncratic savory recipes ("Kimcheezits with Blue Cheese Dip") and, for good measure, a few more sugary treats.
Buy it here; $35.
Mary Robnett
Humans of New York
by Brandon Stanton (St. Martin's Press)
The second book based on the ever-popular photoblog features in-depth stories from the locals being profiled.
Buy it here; $29.99.
Mary Robnett
Circling the Sun
by Paula McLain (Ballantine Books)
The best-selling author of The Paris Wife returns with another historical novel, this one transporting readers to colonial Kenya in the 1920s.
Buy it here; $28.