Courtesy of Viking Cruises
The Viking Sea features a minimalist Scandinavian décor and ambiance more closely resembling an elegant living space than a cruising behemoth. In addition to the luxe details, all public areas are appointed with an impressive mixed-media collection of travel, nature, and sea-related artwork—some dating back to ancient times—created by artists from around the globe. Here are a few of the ships' most eye-catching pieces.—Jessica Benavides Canepa
Courtesy of Viking Cruises
Adrian Grey
WHERE: Fitness Center
One of the first artists to feature stone-balancing as an art form, this British-born creator photographs stone sculptures in seemingly impossible positions alongside natural settings.
Courtesy of Viking Cruises

Britt Smelvær
WHERE: The Salon
Inspired by the whimsical beauty of Arabic ornaments, this Norwegian artist experimented with geometric patterns on Plexiglas to create a series of eye-popping works of art.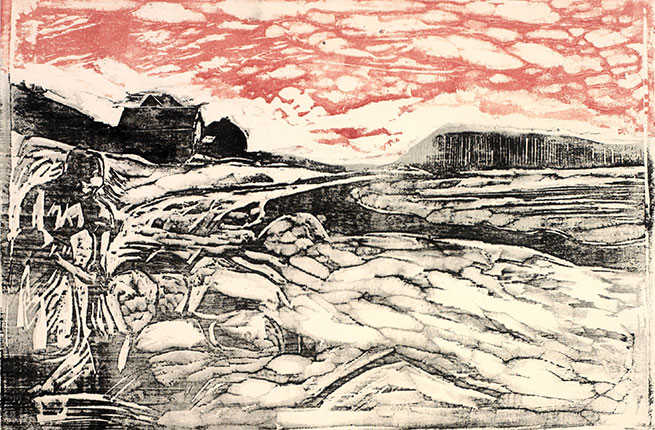 Courtesy of Viking Cruises

Edvard Munch
WHERE: The Living Room
Best known for his Expressionist paintingThe Scream, Norway's own Edvard Munch also dabbled in lithography and woodcut printing, including this rare piece from 1903.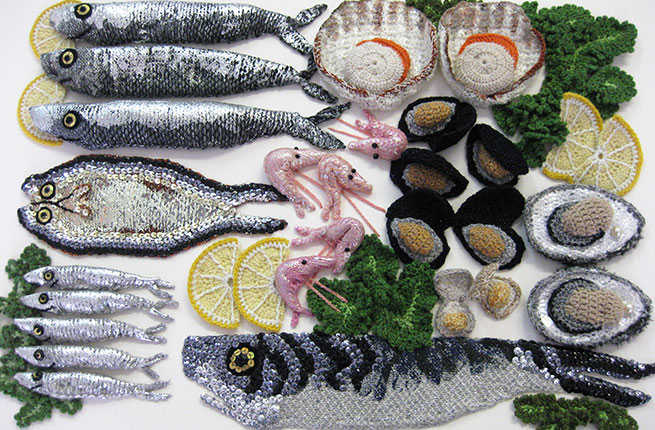 Courtesy of Viking Cruises

Kate Jenkins
WHERE: World Café
With a touch of quirk, this celebrated British crochet designer has taken typical food, in this case seafood, and turned it into elaborately colorful masterpieces.
Courtesy of Viking Cruises

Mikal Nilsson
WHERE: The Restaurant
This Swedish artist often takes his visual inspiration from films, computer games, and natural settings to offer a vivid, acrylic world on canvas.
Courtesy of Viking Cruises

H.M. Queen Sonja of Norway
WHERE: The Restaurant
Norway's reigning artistically inclined queen has been painting since her youth. In this haunting series, the monarch was inspired by nature, photography, and color manipulation.
Courtesy of Viking Cruises

WHERE: Main Stairway
Arguably the most treasured work on display, the well-preserved tapestry depicts pivotal medieval events including the 11th-century invasion by William the Conqueror.
Courtesy of Viking Cruises

Thomas Widerberg
WHERE: The Spa
Eternally fascinated with remote places, this Norwegian photographer captures the stark loneliness of these locales. Finished works are heavily varnished to achieve a dynamic 3D effect.