Hotel Miró
Alameda de Mazarredo 77, Bilbao, Basque Country 48009, Spain
www.facebook.com/pg/hotelmiro
Why We Like It
Its prime location, clean rooms, and extraordinary service are already enough to make this property a great value for business and pleasure, and for solo travelers, couples, and families alike. Top that off with a uniquely delectable breakfast, dependable amenities, and the signature style of Antonio Miró's vision, and Hotel Miró is the kind of stellar find that delivers on all of its promises and then some.
Travelers looking for the opportunity to stay across the street from Bilbao's main attraction, the Guggenheim, without splurging on a room at the Gran Domine (the sister hotel to this one), should look no farther. The impeccably located property is the envisioning of famed fashion designer Antonio Miró, and his signature eye for minimalism is ever-present throughout. The boutique hotel is less business-oriented than its sister property and is immensely friendly towards travelers, families, and small groups alike. The staff here are some of the most helpful and accommodating we've found in the entire city and they speak English better than most as well.
room
The 50 rooms at Hotel Miró were designed with a simple and playful aesthetic in mind, with wood trims and lively red accents to break up the blacks and whites. We love the wall-sized windows that allow natural light to flood into the handsome quarters; it helps make them feel more spacious than they really are. All rooms are equipped with free Wi-Fi, flatscreens, and a comfy pair of slippers. For those envious, up-high views of the Guggenheim, guests will have to upgrade to one of the hotel's suites.
Suites have fold out sofas to provide plenty of sleeping space for families.
bathroom
Airy and stylish, the modern bathrooms are sure to please with black marble to contrast the clean lines and polished sinks. Standing showers are the norm for most rooms while suites come with separate bathtubs. Exquisite Molten Brown soaps and lathers in every room add a dash of luxury to the experience.
YOU SHOULD KNOW Those who like their privacy should know the sink area of the bathroom is in an open style with the rest of the bedroom, separated by a strip of mirror and glass.
lobby
Unpretentious yet elegant, the open two-story design features Black Markina marble, rich leather furniture, and dazzling front windows that span the entirety of the two-floor foyer in height. As opposed to the modern art found in its sister hotel, Hotel Miró opted instead for a remarkable contemporary photography collection that is befitting to the minimalist intent of the hotel's design. Guests should make sure not to miss the cozy library upstairs for some quiet time with a book and a coffee.
Guests can rent bikes for three euros per hour.
spa
The hotel houses a tranquil wellness area with jacuzzi, steam room, and massage room with a diverse array of options available. Enjoy a thai, sports, relaxation, or even couples' massage from the masseuses who make the short trip over from the Gran Domine for each appointment.
gym
Housed in a tight basement quarters, the fitness room is just big enough to do the job but it wouldn't take more than a couple guests for it to hit capacity. Nonetheless, one can find a studio-cycle, treadmill, and versatile strength machine along with a small array of weights.
dining
Breakfast is the star of the show at Hotel Miró. Served in the chic breakfast room on the lobby mezzanine that overlooks the foyer and boulevard below, the delightful space is as enticing as the menu. Hotel Miró stands out as being one of the few hotels that serves breakfast a la carte, menus and waiters and all, instead of the usual buffets found at other properties. Likewise, the food itself tastes better, locally sourced and freshly made to curate your ideal breakfast experience.
For other meals, guests will have to trek elsewhere (not such a bad thing while in the gastronomical capital of Europe). The courtesy bar downstairs offers an array of snack and drink options to hold guests over in the meantime.
On the weekends Hotel Miró becomes one of the few places in town that serves brunch in its contemporary, trendy manner a la Los Angeles or New York. Can somebody say Mimosas?
drinking
Under a wall-sized print from the hotel's photography collection, and just aside the courtesy bar, guests will find an honor bar and lounge area that provides guests with an option of sodas, beers, and high-end liquors for some DIY-mixology.
People also liked
$$ | c/ Ronda, 3
Opened in 2017, Hotel Arrizul Congress is an elegant contemporary addi... Read More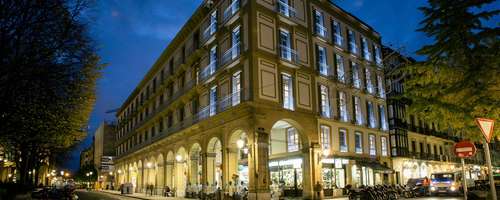 $$ | Calle Legazpi, 12
This unassuming boutique hotel that overlooks Plaza Gipuzkoa in San Se... Read More
$$ | Calle Posta 11
Hiding within the enchanting Old Quarter of Bilbao is a movie lover&rs... Read More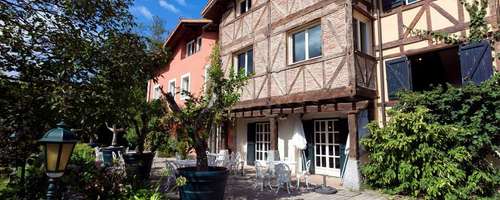 $$ | Portal de Atea S / N
Tucked away in a pastoral valley behind the picturesque seaside villag... Read More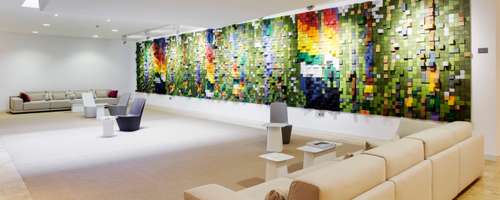 $$ | Paseo Campo Volantín, 11
Located on the quiet side of the River Nervión as it cuts throu... Read More
$$ | Bº Askizu
Nestled among the rolling vineyards above the picturesque seaside vill... Read More
LOCATION
Getting Around
Whilst the location is prime for the Guggenheim and Museum of Fine Arts, the neighborhood itself is a quiet one at night. Guests will want to venture further out to enjoy the pintxo bars and myriad of other attractions that the city is known for, and while most are within easy walking distance, public transport and taxis will help for getting to places like the city's old quarter. Luckily, the aboveground tram stops just down the road and is the easiest way to get to Casco Viejo, as well as the train and bus stations.
Restaurants
For a crash course in 21st century gastronomy, stroll past the Guggenheim to Porrue (3-minute walk), a Michelin-star restaurant featuring a seasonal tasting menu crafted with the freshest local ingredients and cooked in the innovative style the city's modern culinary scene is heralded for.
For the necessary Pintxo crawl, the hotel is within walking distance is Calle Ledesma, a pedestrian-only boulevard teeming with Pintxo bars, the creative Basque versions of tapas that are the iconic food of the region. Stop at Bar Iruña (10-minute walk), a hundred-year old institution renowned for its Moorish influences and art. You'll find classic Basque cuisine here with a plethora of top-notch pintxos to feast on while you people-watch along one of the city's most popular streets.
Bars
La Mula de Moscú (5-minute walk) is one of the newest additions to a growing list of modern cocktail bars in Bilbao, and happens to be just around the corner from Hotel Miró. Also make sure to head over to Casco Viejo (the Old Quarter) and its energetic nightlife. Plaza Nuevo (15-minute tram) is a great place to start; a picturesque neoclassical square with busy bars lining its perimeter.
QUICK FACTS
HOTEL INFO
Phones: 94-661–1880