Alexandria Nicole Cellars
Washington State has graced the world's wine stage with its fabulous Pinots and an outstanding range of varietals. This vast area, consisting of Yakima Valley Wine Country,Woodinville Wine Country and the Tri-Cities, are pristine winemaking regions that embody tourism and hospitality at its finest. The countless wineries aside, it's easy to indulge at top-notch restaurants that focus on the incredible bounty found only in the Pacific Northwest. All of the wineries, no matter how big or small, are hidden gems, perfect for an afternoon picnic in their lush Northwest backyard.
—Kristen Oliveri
10-undiscovered-pnw-wineries-thumb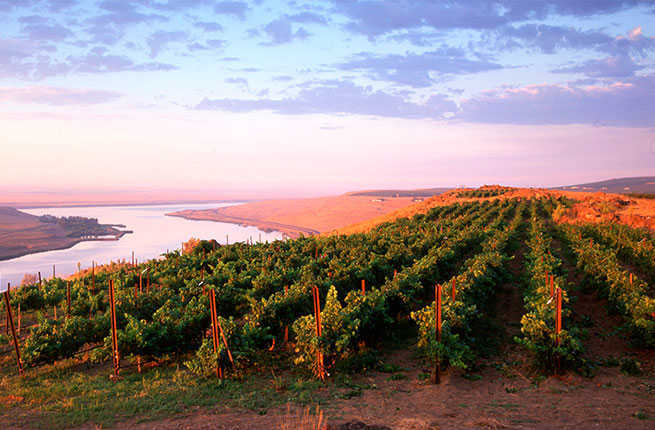 Alexandria Nicole Cellars
Husband-and-wife team Ali and Jarrod Boyle believe strongly in the sustainable farming movement, and the conditions of the region (low rainfall, soil that keeps phylloxera from spreading, and few vineyard pests) have made it quite easy for the family to implement sustainable farming practices. Today the property has 263 acres of planted vines, producing a whopping 23 varietals.
PLAN YOUR TRIP: Visit Fodor's Washington Guide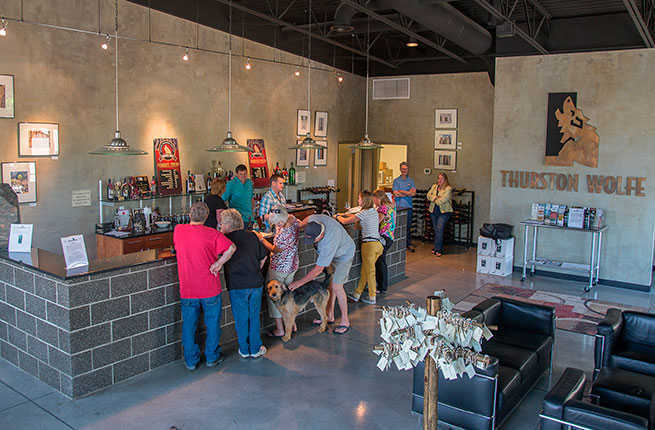 Courtesy of Thurston Wolfe Winery
The people at Thurston Wolfe Winery are known for their out-of-the-box winemaking efforts. The winery has been in operation since 1987 when Dr. Wade Wolf and Rebecca Yeaman decided that they wanted to produce quality wine from grape varietals that were not commonly used by their neighbors in the region. They connect with their local community through a string of events, like their pre-barrel and spring barrel tastings on two consecutive weekends.
PLAN YOUR TRIP: Visit Fodor's Washington Guide
Karl Corpon
Treveri Cellars is the only winery in Washington State that exclusively produces sparkling wine. Father–son team Juergen and Christian Grieb use traditional French methods known as Méthode Champenoise to produce an impressive number of wines, including blanc de blanc, blanc de noir, riesling, Gewürztraminer, syrah, and Müller-Thurgau.Juergen holds a degree in winemaking and sparkling winemaking from Germany, where he completed his studies at Karthäuserhof. Christian holds a finance degree as well as a winemaking certificate. The winemaking team combines what they believe to be Old World techniques with New World fruit.
PLAN YOUR TRIP: Visit Fodor's Washington Guide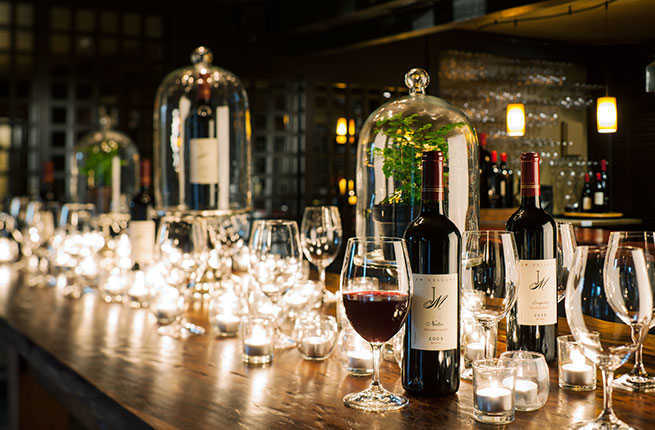 John Granen
This family-owned winery is known for its artfully landscaped property and soulfully crafted wine. Owners John and Peggy Bigelow have been producing handcrafted wines since 1998, and their team works diligently with a diverse selection of Washington's premium vineyards to craft superior quality wines styled for balance, power, dimension, and finesse. They specialize in red blends like the Tre Fanciulli(cabernet sauvignon, merlot and syrah), Margaret's Vineyard Estate Red (cabernet sauvignon, merlot, cabernet franc and petit verdot), and crisp whites like chardonnay and sauvignon blanc. The winery prides itself on its small production, which allows them to create a unique selection using the highest winemaking standards and environmentally sound practices. JM's Margaret's Vineyard is certified Salmon Safe (meaning that the property has been audited by the company to prove that they do not use chemicals or fertilizers that would harm the fish) and sustainable, and Bramble Bump, where the cellar and tasting rooms are located, is organically gardened. JM Cellars is just 25 minutes from Seattle, in Woodinville wine country.
PLAN YOUR TRIP: Visit Fodor's Washington Guide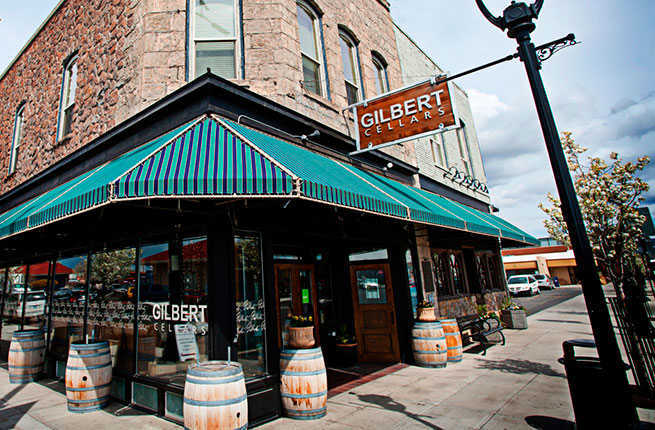 Chad Bremmerman
The history of the Gilbert family in Yakima, Washington can be traced back to 1897, when Horace Mark (H. M.) and Marion Gilbert moved the family from Illinois to Washington State. In 1920, the family purchased the Hackett Ranch, now home to the beautiful vineyards that produce their award-winning varietals, including syrah, malbec, and their Horse Heaven Hills cabernet sauvignon. The winery itself is a destination, thanks to its barrel room (known as The Cave) and its lawn-style live music venue that draws music lovers and wine drinkers year-round.
PLAN YOUR TRIP: Visit Fodor's Washington Guide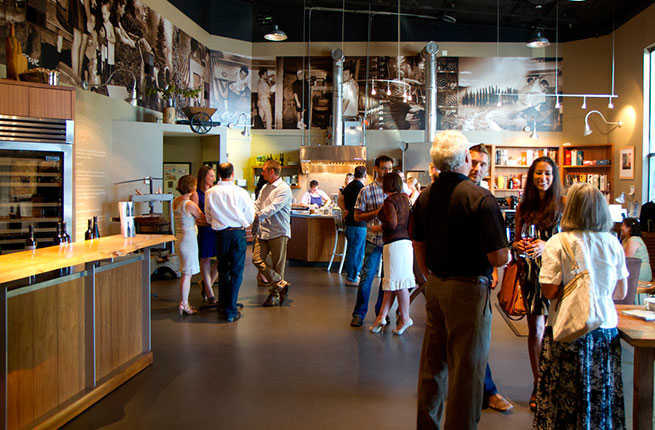 RL Perdue
Guests at EFESTE are greeted with an enchanting story of the family's winemaking history, with vintage photos, a display of the old family wine press, and a lineup of wines that chronicle family members' selections, like Big Papa Cabernet Sauvignon, Nana Bordeaux, Tough Guy Red, and Lola Chardonnay. Winemaker Peter Devison crafts award-winning wines that best express the growing sites by incorporating fruit from the three estate vineyards. He uses minimalist techniques, such as native fermentation and low oxygenation. Owners Helen and Daniel Ferrelli remain at the heart of the wine operation, making sure that family comes first.
PLAN YOUR TRIP: Visit Fodor's Washington Guide
Nick Simmons
"The àMaurice mission is to produce wines of distinction," explains winemaker Anna Schafer. "This goal is accomplished by seeking the best vineyards for our wines, sustainably farming our estate, working with select vineyard partners, exact picking time for balance, small-lot fermentations, minimal winemaking intervention, judicious stem and oak usage for structure." To that end, the vineyard practices sustainable farming that employs environmentally-friendly and socially responsible viticulture practices. The five wines bottled from the estate include a viognier, "Sparrow"; a Bordeaux blend, "Night Owl"; a syrah, "Fred"; a malbec, "Amparo"; and a pale rosé "àRose" made from Tablas Creek clone syrah.
PLAN YOUR TRIP: Visit Fodor's Washington Guide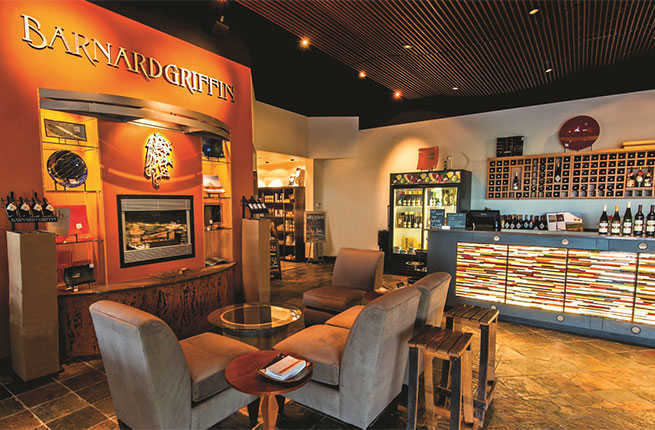 Courtesy of Barnard Griffin Winery
Founders Rob Griffin and Deborah Barnard focus not only on the craft of winemaking but also on the art of glass works. Both passions come together at db Gallery, which is located on the winery grounds. Guests can visit the gallery, sip a glass of wine, and attend a glass art class. There's also a wine bar and restaurant with an exquisite menu selection, which of course pairs perfectly with the estate's impressive wine list.
PLAN YOUR TRIP: Visit Fodor's Washington Guide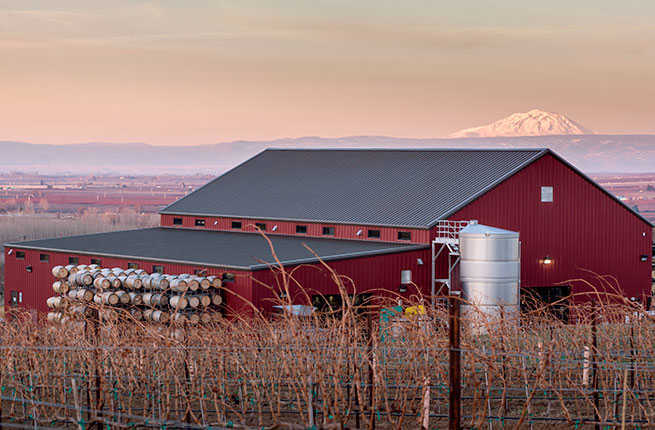 François Dereeper
In the heart of Yakima Valley lies Owen Roe Winery, an organically farmed estate with views of the Ahtanum Ride, Mt. Adams, and the surrounding valley floor. Their impressive wine portfolio includes Syrah, Cabernet Franc, Merlot, Malbec, Grenache and Mourvedre varietals. They offer a suite of bimonthly seated tastings that focus on food and wine pairing, their winemaking philosophy, and the stories behind their labels. The staff encourages guests to relax and enjoy themselves, either picnicking or playing a quick game of croquet or bocce.As for what's next, the owners are looking toward developing a full-service destination, complete with a tasting room.
PLAN YOUR TRIP: Visit Fodor's Washington Guide
Kevin Cruff
Located on the famed Red Mountain, Keith and ReNae Pilgrim's sprawling 300-acre estate has a unique terroir of fine sands and fine sandy silt loams with interbeds of carbonate-coated gravels, cobbles, and boulders. Guests visiting the vineyard can tour the property along with its production facilities and caves that house 3,000 barrels. Some noteworthy wines include their 2010 Terra Blanca Arch Terrace Triple Threat and their 2012 Terra Blanca Arch Terrace LH Chenin Blanc. The land is also certified by Salmon Safe.
PLAN YOUR TRIP: Visit Fodor's Washington Guide